Finding the Right Solution to Create Your Next Online Lead Capture Form
Running a web presence, you probably got a need for creating online forms.
You can use forms to solve the most important problems in digital marketing, incl. lead capture, customer engagement and feedback collection. Lead capture forms are the most common types of forms that help you connect with your targeted audience and collect email addresses.
Different lead capture form designs for online marketing campaigns and websites
With this guide, we like to present you the different ways for building lead capture forms, making a case for optimised lead forms, created via web apps. Let's jump into the comparison:
The 3 most common options for creating a lead form are:

1. Custom developed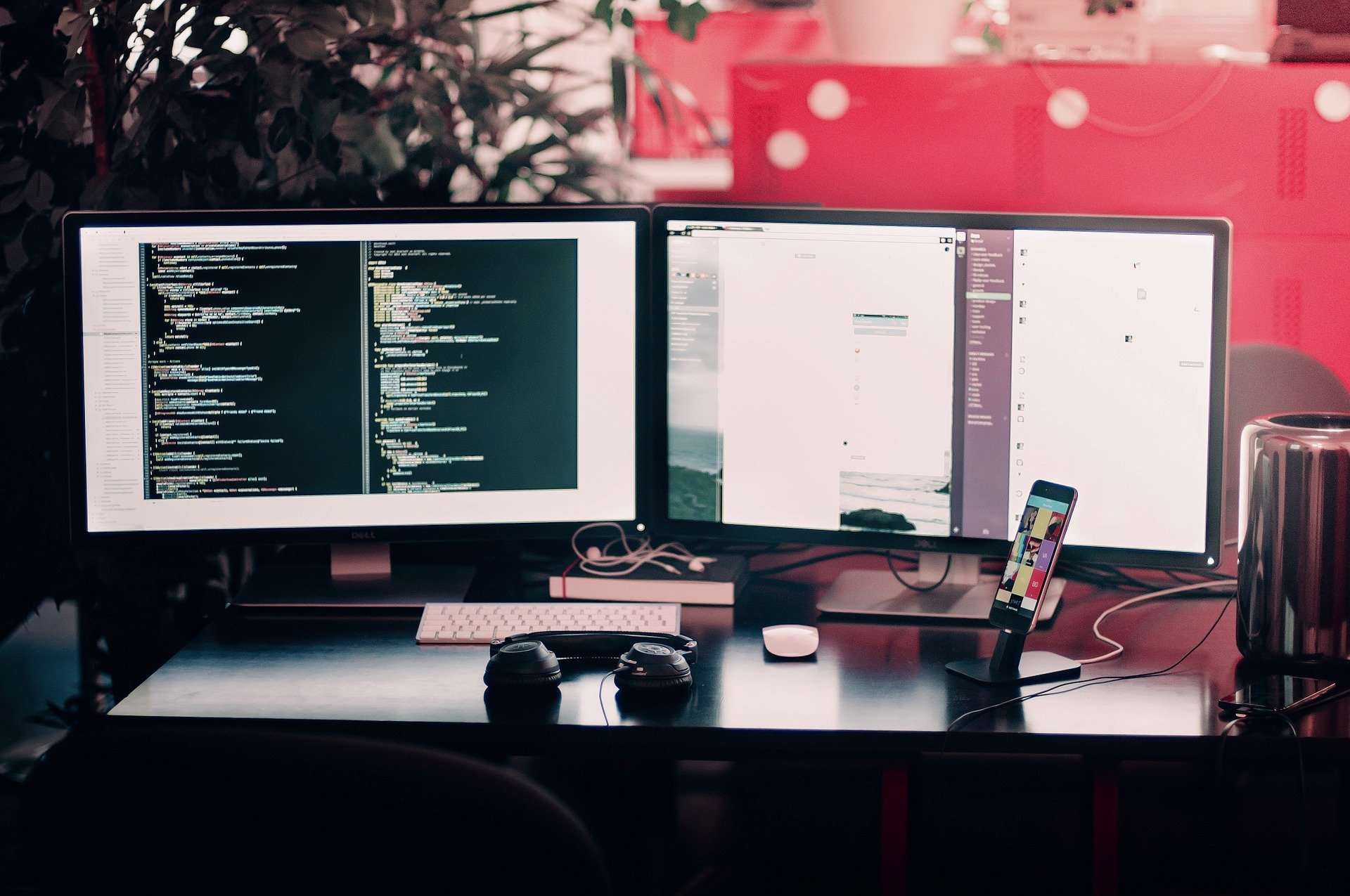 Custom-developed form: Writing code/ hiring a developer to create the right lead capture form solution
The practicality of developing custom lead capture forms depends on your skillset. If you a not an experienced programmer/ developer, then this route will be costly.
Hiring a developer to build a custom lead capture form with integrations into your marketing automation tools, e.g. for email marketing will require time and investment and is not necessarily more effective than other ways.
Even if you are an experienced developer, this route takes time, much more than other ways for creating lead forms. In our experience, for 90% of lead forms, few points speak for the custom-built approach.
If you are having a custom form design that you think is difficult to achieve using tools, then specialist lead capture tool solutions could be a great solution. But only if they support features that allow you to take the form in any direction you want.
2. Platform or application-specific tools
When using content management systems for your website or landing page like WordPress, lead capture form builders are often included within the application.
WordPress as the leading Content Management System for websites has a number of plugins for building lead capture and online forms. Other builders like Unbounce, Clickfunnels or marketing automation software like MailChimp and Convertkit for email campaigns have similar form solutions available.
There are huge gaps between quality of those in-built solutions. WordPress plugins can do a good job for simple lead forms and sometimes even more advanced form needs. Other CMS or landing page builders on the other hand, like ActiveCampaign or HubSpot will only give basic form design options. This makes it almost impossible to create custom form solutions like multi-step or conditional forms.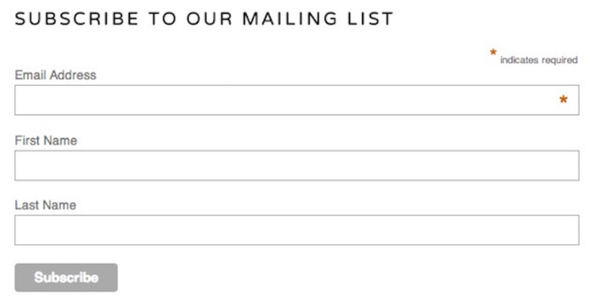 MailChimp form: Source mailchimp.com
Not only do CMS platforms come with form solutions. You will also find lead form-builders in list-building tools like email automation.
The benefit of using a platform or application-specific tools is that you need to worry less about integrations. If you are using Mailchimp for building an email list, then the Mailchimp lead capture forms will straight away send your leads into the right email list.
The downside of using these tools that you are dependent on the application you are using it for/ using it on.
As a simple example, let's look at small or medium-sized businesses (SMEs), active in digital marketing.
SME's are having a websites that require contact and lead capture forms. Furthermore, SMEs might run ad campaigns for which they need a number of landing pages.
Their website is built in WordPress and their landing page in a specialist landing page builder solution like Unbounce. Now they need to inevitably use a number of different tools to make their whole online marketing system function. WordPress plugins can't be used in Unbounce and vice versa.
This brings us to number 3: Specialist Lead capture tools
3. Specialist lead capture tools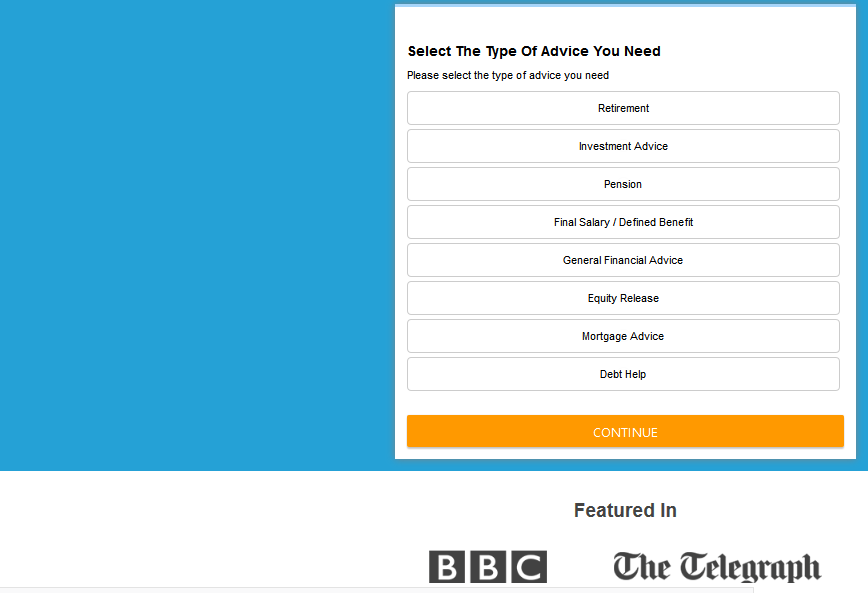 LeadGen multi-step form embedded in landing page
Finally, let's look at another option for creating lead capture forms: Specialist lead capture tool solutions.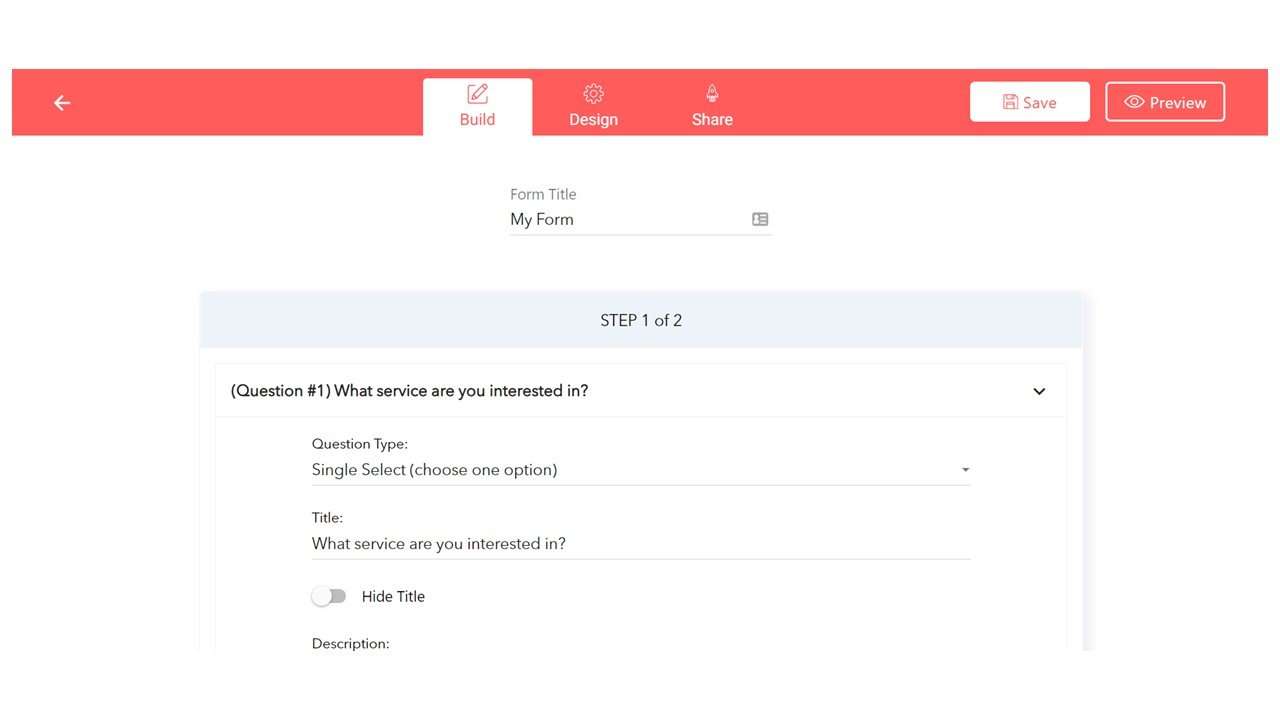 As performance online marketers we needed a tool that was doing more than just collecting leads, a solution helping us improve the lead conversion rate, add design & branding in forms in a custom way, build complex multi-step forms easily, A/B test our forms, and more: Basically a lot of flexibility and freedom in form design.
Lead capture forms play a huge role in the success of online campaigns. It didn't suit our need to use basic forms or to rely on our email marketing tool to use standard opt-in form. The email marketing tool was built for email and not an ultimate performance for lead capture, using all kinds of form variations and styles.

LeadGen also has integrations to other marketing automation software and allows you to pass all your leads to email software in a seamless way. With the tool you are platform-independent, have tools available for improving your lead conversion and can build forms in just a matter of a few minutes without any coding skills.
I hope this gives you more clarity on the different options you have. And if you like the idea of using the lead capture form-builder LeadGen, simply go here and create a free account: LeadGenApp