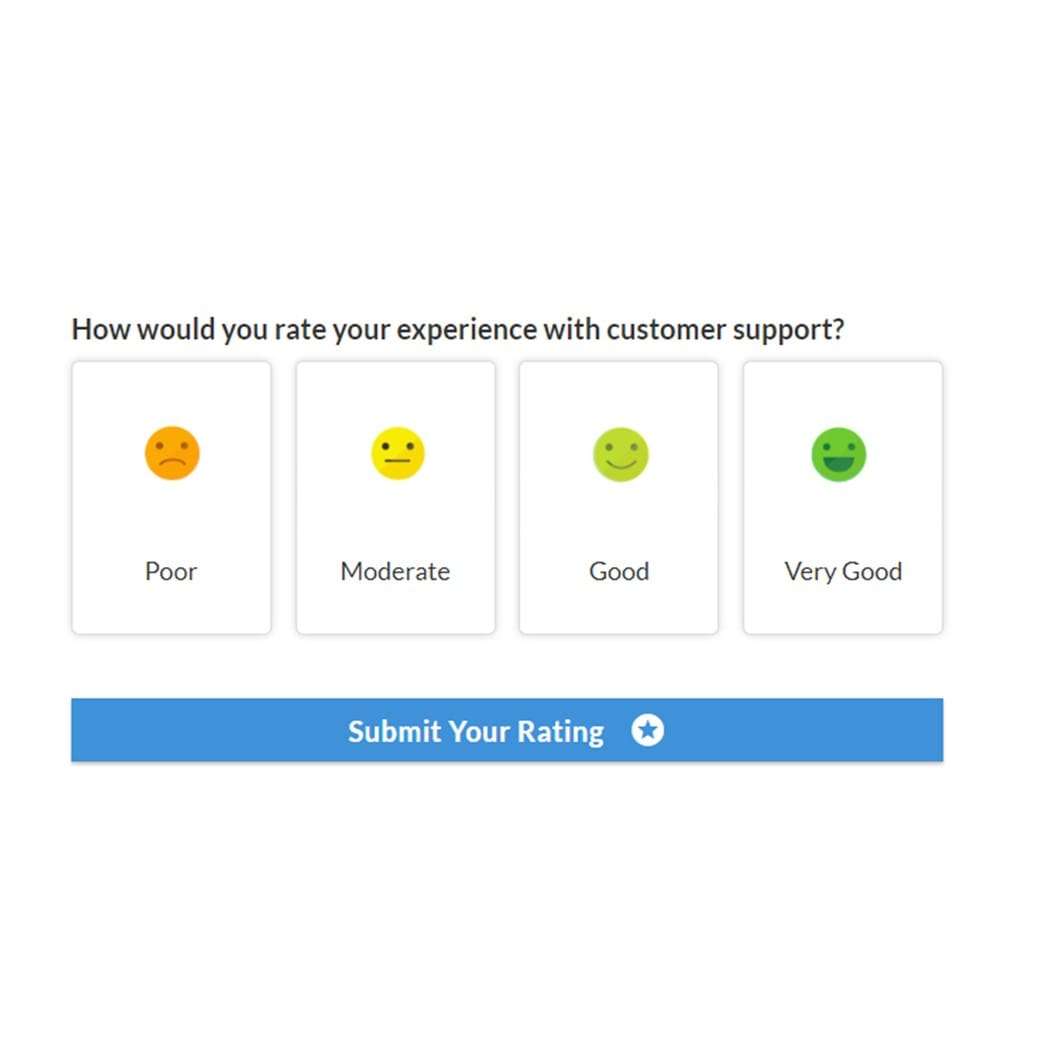 Customer Feedback Form
Registration forms
This is a simple form to capture customer feedback. Users don't have time for long surveys anymore, so simply choose a rating form like this for instant feedback.
View Form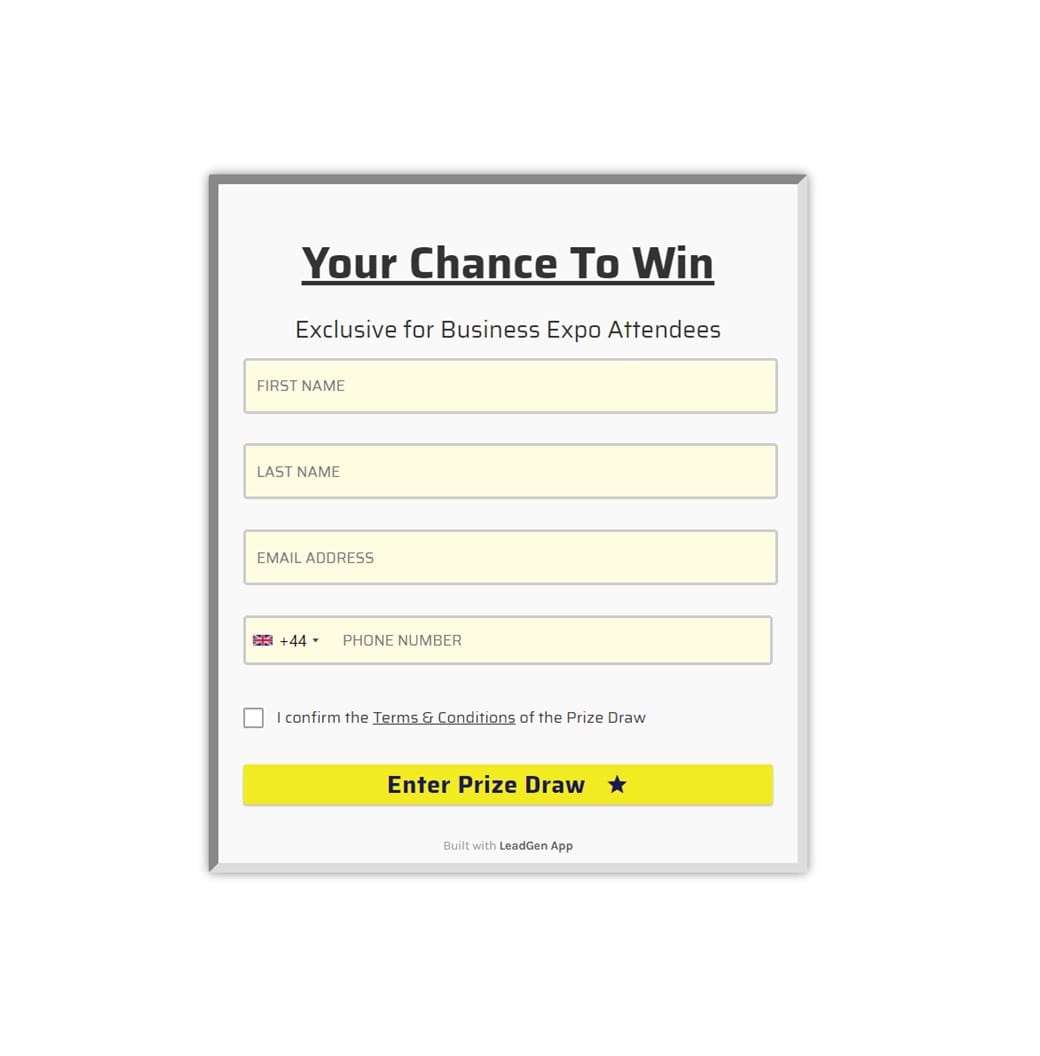 Enter Prize Draw Form
Applications forms
This prize draw form can be used on web content and also in person, e.g. on tablets at trade shows. It's a simple form without question titles to capture more sign-ups.
View Form