Introducing LeadGen At Google London Campus
Our co-founder, Christopher Lier, was honored to present LeadGen to founders and entrepreneurs at Google London Campus, Google's startup hub in the UK.
In the line-up at the Techhub demo night were 8 start-ups, all within the tech and digital sector, presenting their products or business ideas.
We got to see new concepts of digital apps for revolutionizing the letting market, a new content management system for developing websites and other cool ideas.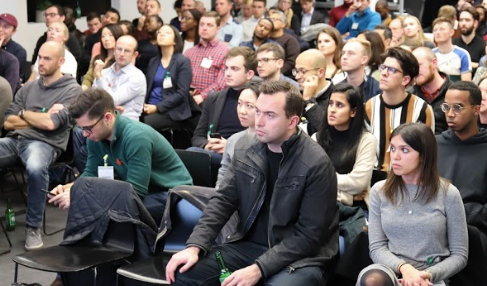 The great audience of tech & start-up enthusiasts in Google Campus London
One of the great things of the Techhub demo night at Google London Campus is the quality of the audience. The monthly Google Campus London events are attended by founders, business owners, investors & tech enthusiasts.
For tech start-ups and scale-ups like us, the Techhub demo night is the perfect forum to get in-person feedback and to connect with like-minded people.
The Techhub Demo Night - A great format for product demos
It's not allowed to pitch products at the Google London Campus, hence it's called "Demo night" to walk the audience through your product. At the Google  Campus London events, founders have 3 minutes to present the value proposition by demo-ing the product in a simple way. The demos are followed by 3-minute Q&A sessions.
That's definitely not an easy task as 3 minutes are gone quicker than you think.
We were the third business to enter the Google Campus London event stage and demo the LeadGen form-builder. We were really happy with the engagement and that we got a number of interesting questions from the audience.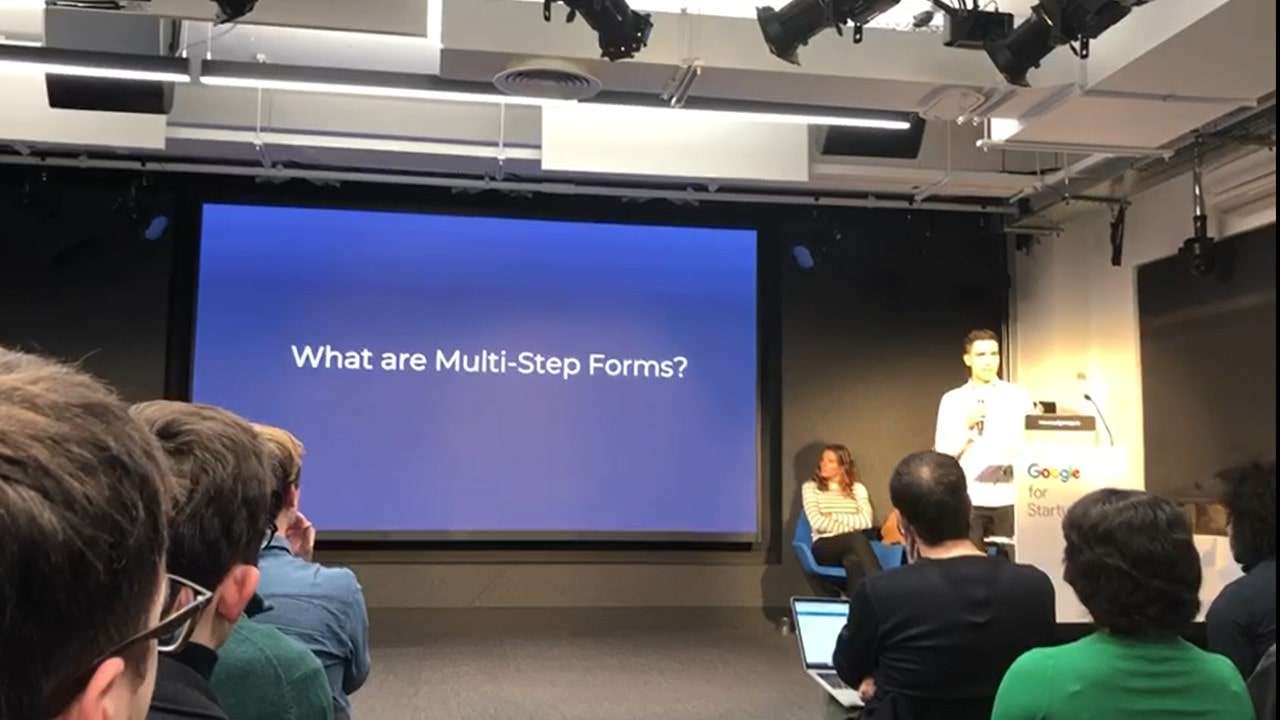 Chris Lier presenting multi-step forms for creating better user experiences and generating leads
Chris highlighted the benefit of multi-step forms over single-step forms for the purpose of capturing leads.
One audience question was "How do users understand how long a multi-step form really is when further question steps are not visible?"
A good question indeed. Firstly, let's understand how these different form types work.
Single-step vs. Multi-step forms: Which is better?
Single-step forms show all questions below each other and you can scroll down the page to get to see where a form ends, even if it's a long-form. Multi-step forms consist of different form steps, one at a time.
The benefit of multi-step forms is user-friendliness. Users ask one question or similar questions at the time and won't get distracted with too much information.
Even though users don't directly see how long a multi-step form is, you can enable a progress bar in LeadGen which gives the user a nice indication about the form length and remaining questions to be answered.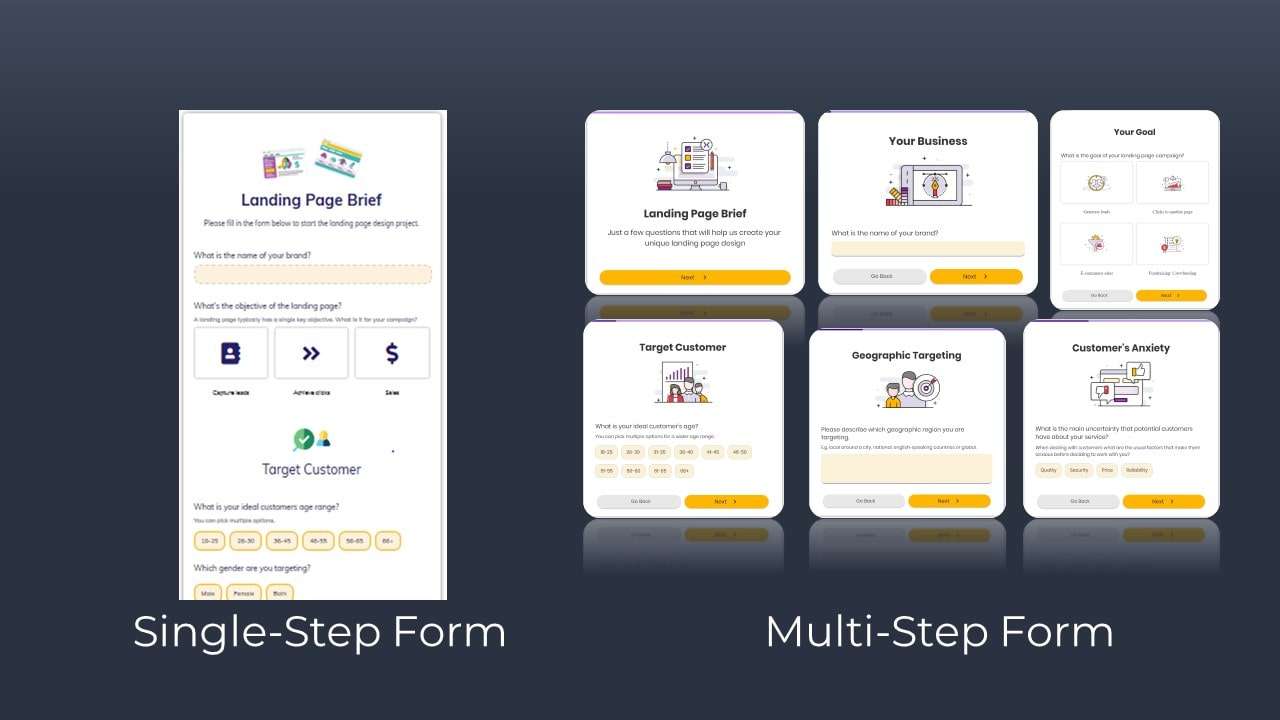 Single-step vs. Multi-step form experiences for landing page design brief form
We found from our own form testing and customer feedback, that multi-step forms can significantly help increasing conversion rates. They help in keeping the users' attention fully on the right questions at the right time.
The Importance of User Experience in Online Forms
Another question from a UX designer was "How can you create a better user experience with multi-step forms when the number of button clicks is so much higher compared to single-step?"
His point was that typically less button clicks provide a better user experience.
Principally, it's right that you want to reduce button clicks. But you also want to improve ease of use and the customer experience while entering information into forms.

The Two Variables That Matter In Digital Marketing
1. Performance
2. User experience
Marketers run forms to collect lead data and from our testing, LeadGen multi-step forms have better conversion rates than single-step forms. That's a big reason for using multi-step: To maximise conversion rates and the return your marketing.
Now, let's look at it from the perspective of user experience. Sure, fewer clicks in single-step forms is a nice way to help users, but on the other hand, you would need to show all question content in one long step.
In our experience, this trade-off of having a few more clicks in multi-step forms is worth it, for better conversions and great form experience.
Also, multi-step forms can be built without the buttons that lead to the next step. We have just recently released a new feature that allows you to set-up your form steps in a way that allows users to jump from one step to the next just by clicking on question choice buttons.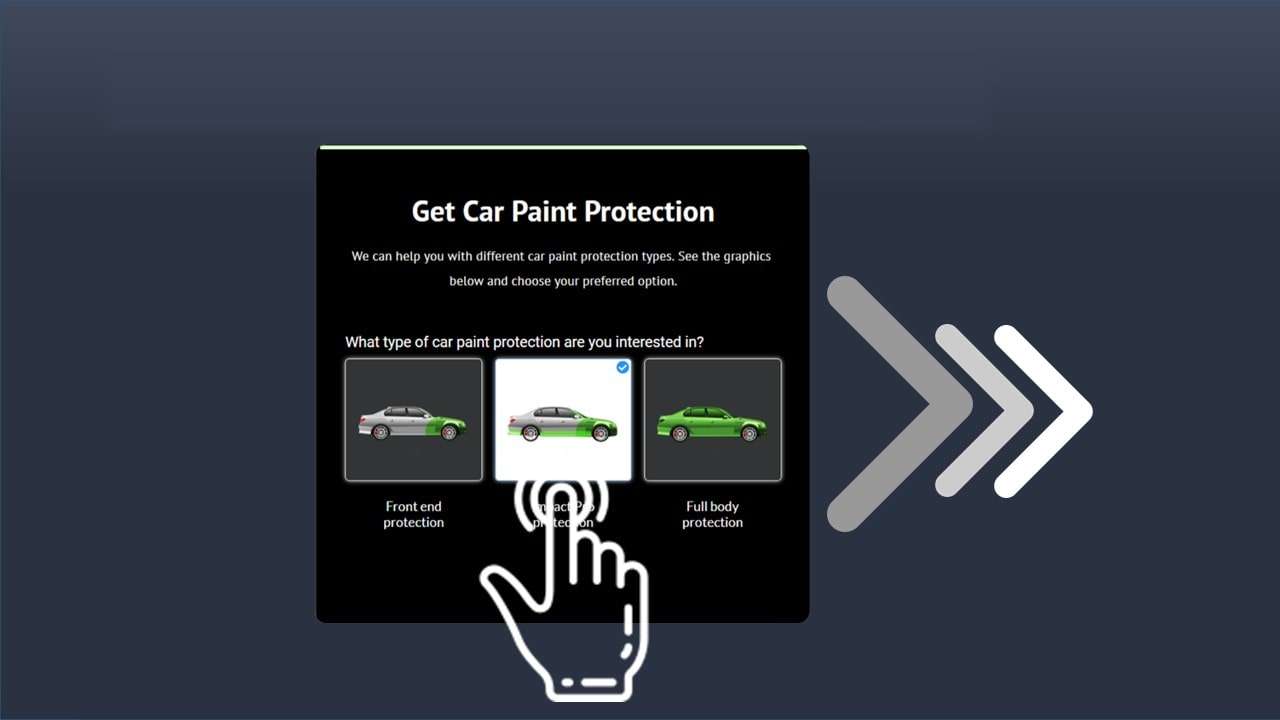 Multi-step form with removed "Next" buttons, moving through the form with single choice selections
LeadGen is extremely flexible for creating custom forms. You can use both single-step and multi-step forms, and simply find out which one performs better for you.
Whatever assumptions of form design you have, the great thing is that you can test them. You can run AB tests with LeadGen to automatically split traffic between two form variations and track which version brings the best response rates.
Dynamic LeadProof Pop-ups For Your Landing Page
Also, we presented the new feature LeadProof which allows you to showcase your most recently generated leads from your forms as social proof popups, e.g. "Johan from Spain just signed-up for the PPC masterclass, 9 minutes ago."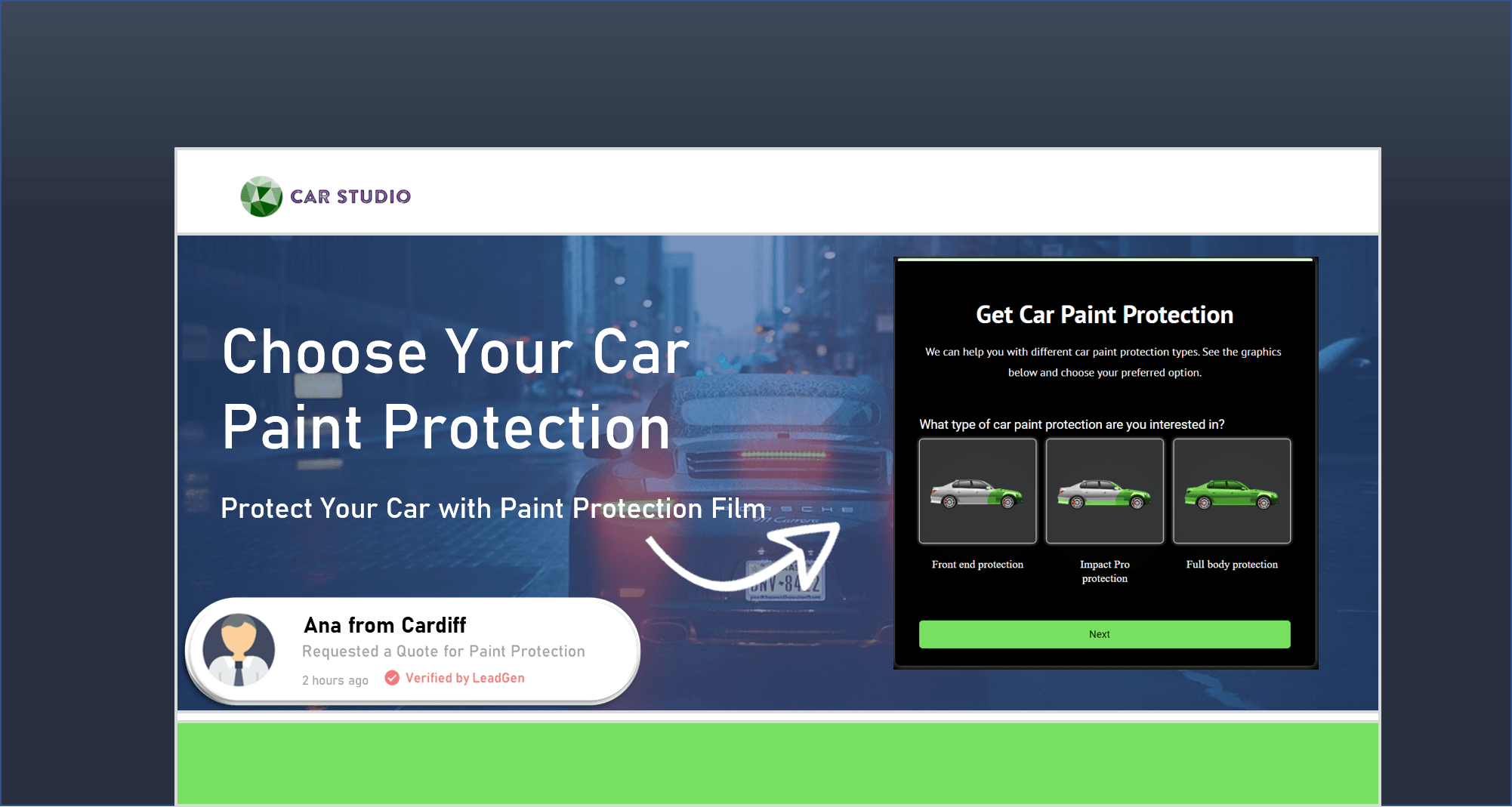 Leadproof popup on a landing page with a form
LeadProof doesn't require any integrations and no other tools It simply works together with your LeadGen forms. With a little bit of set-up inside the tool, you can get LeadProof popups up and running on your landing page in less than 3 minutes.
Our Demo Night Summary At Google London Campus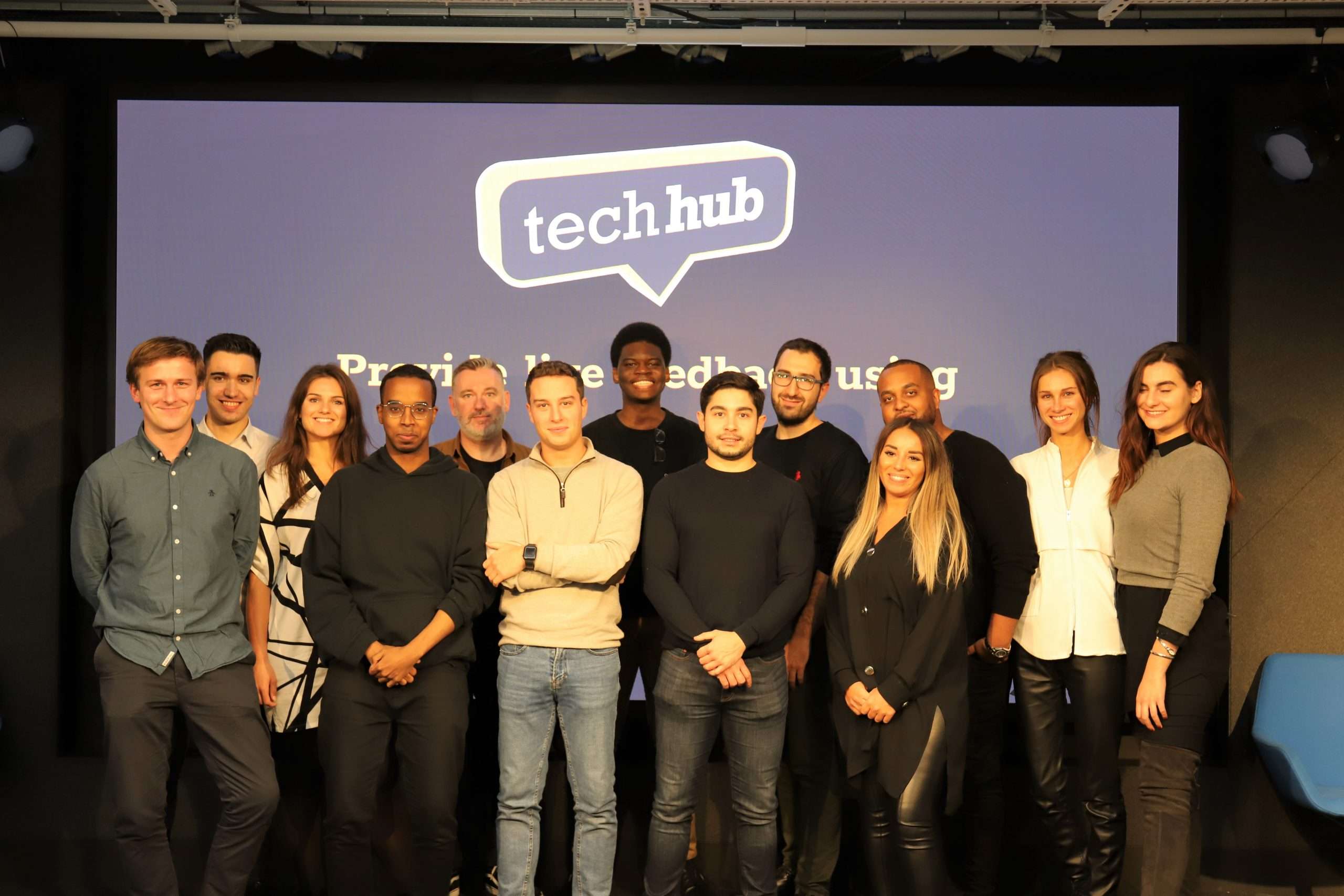 Chris Lier along with contestants at Techhub Demo Night at Google Campus in London
The feedback from the Google London Campus audience was very useful. After the event, we got to network with more marketers and got interesting ideas and thoughts for making the product even better.
We can really recommend this format to founders to demo their SaaS product. We got a ton of value from it and closely keep watching what's happening in the tech sector.
Get to know more about LeadGen by checking out its features here.