A/B Testing
Easily test lead forms and grow conversion rates. LeadGen App A/B testing makes it easy to test forms using just one form embed code on a single web- or landing page.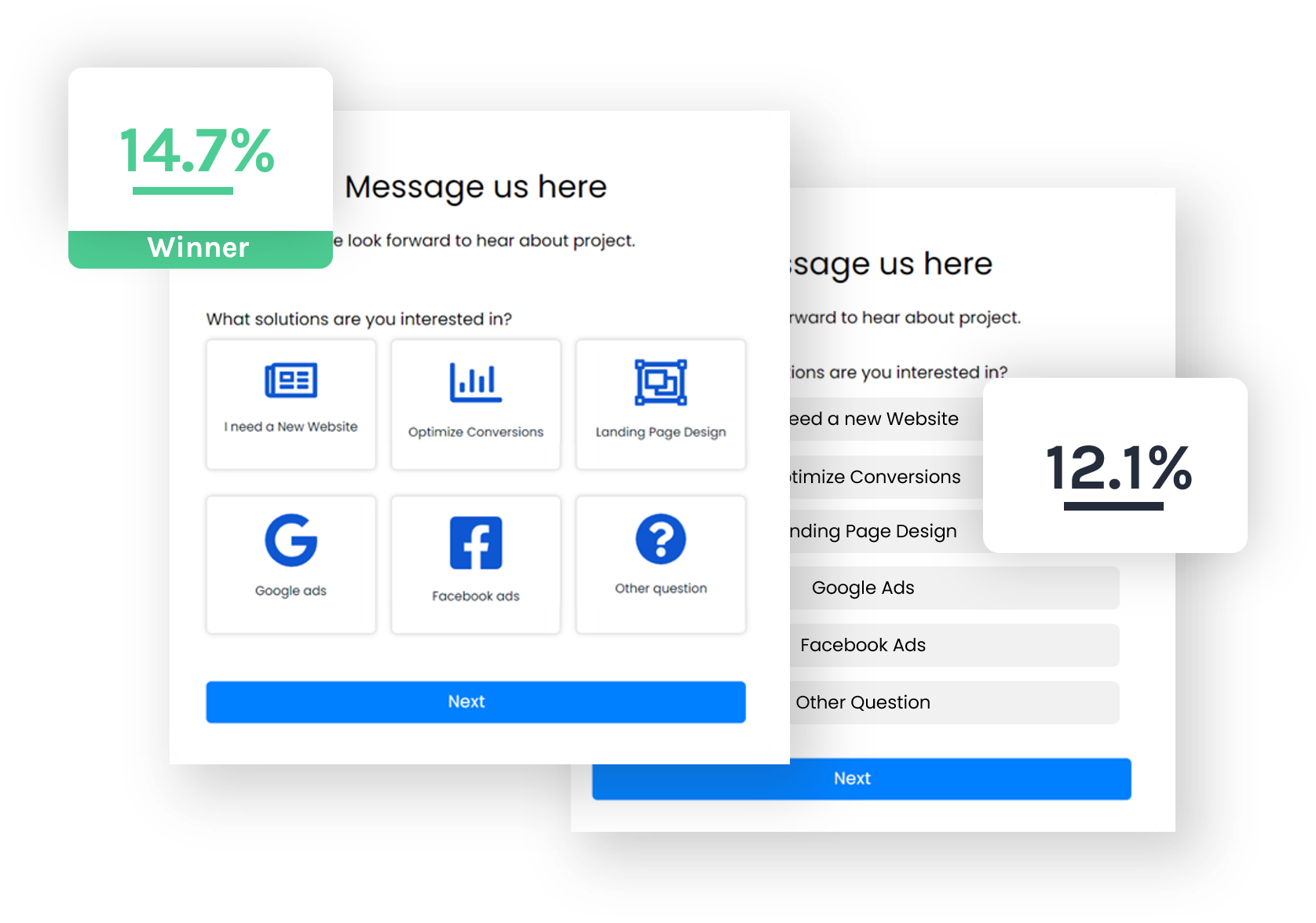 How A/B Testing Lead Forms Helps to Grow Conversions
Forms are the key interface that makes visitors convert into leads. A/B testing your lead forms will help you continuously grow conversion rates without changing a single element of your web-page.
LeadGen App conversion tests are fully automated: Simply duplicate your champion variant, make edits to create a new variant and start the form experiment.
Form A/B Testing Benefits
Set-up A/B tests in seconds

Split test your variants

Reduce drop-offs

No code needed

Track inside LeadGen App 

Create and test unlimited variants
3 Steps to Create an A/B Test
The easiest way to set-up lead generation form conversion tests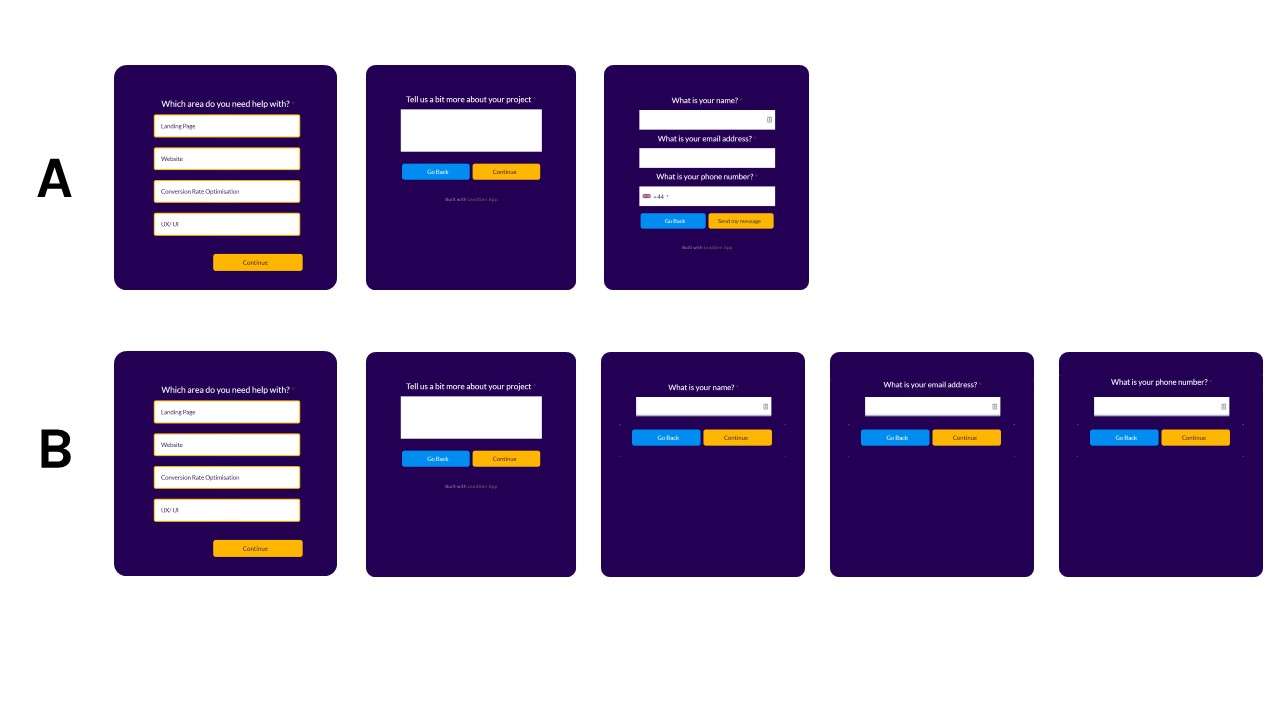 Form A/B test based on different form structure
How to Get Reliable Data in Form Experiments
Getting reliable data in a lead form experiments requires the right amount of traffic and good A/B testing principles. There are dozens of parameters you can change in a form. To get valuable learnings, stick to only changing one parameter. Test your lead forms based one of these characteristics
Form structure & steps

Number of questions

Question content

Form design & colours

Call-to-action button 

Personalization/ Conditional forms
Create Your LeadGen Account and
Start Your First A/B Test.
Easily create lead forms and run A/B tests without any coding skills