Complete Guide on Request Forms
Introduction
Request forms are often the initial stage in any process, whether it's a project request, a finance request, an HR request, or any of the hundreds of different business process forms that employees use on a daily basis. In most corporate processes, someone requests or reports something to initiate a workflow. As a result, getting a request form properly is important to the smooth operation of a procedure.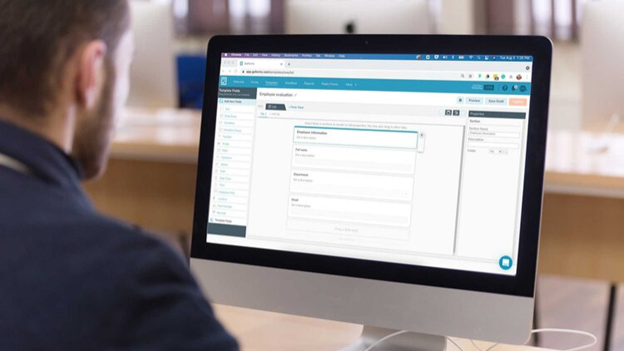 Formal meetings, hallway discussions, instant messaging, and emails — the main issue with these casual, drive-by inquiries is that you never acquire all of the information you need right now. It is common for chasing down prerequisites so that you can accomplish your work to take longer than the task itself. And if you don't obtain those specifics right away, you'll be stuck in a never-ending cycle of changes.
Request forms formalize the process of requesting items while providing all of the required information to get started. When you have everything you need right from the start, you can meet expectations the first time, saving you time (and headaches).
What are Request Forms?
A request form is a document used to request something from an organization or individual. It typically includes information about the requester and what they are asking for, and it is used to provide a consistent and organized way for the request to be processed. The purpose of a request form is to ensure that all the necessary information is provided and that the request can be easily tracked and evaluated.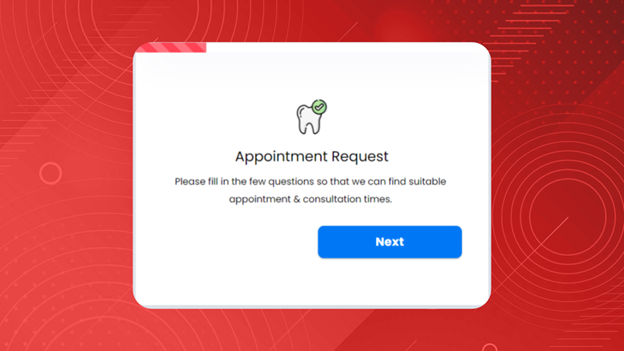 Request forms can be used to request a wide range of things, including services, goods, information, or permission. They are commonly used in the business, government, and non-profit sectors, and they can be found in many different formats, including paper forms, online forms, and email requests. The specific information required on a request form can vary, depending on the type of request being made, but it generally includes details such as the requester's name, contact information, and a description of what is being requested.
Why are Request Forms necessary?
Work requests tend to arrive through a variety of routes in the absence of request forms and a defined request procedure, including:
a) Instant messages
b) Hallway conversations
c) Formal meetings
d) Emails
Allowing requests to come in over many, uncoordinated routes increases the possibility of missing, duplicating, or even conflicting requests. Furthermore, these disorganized queries seldom give all of the information you want right away.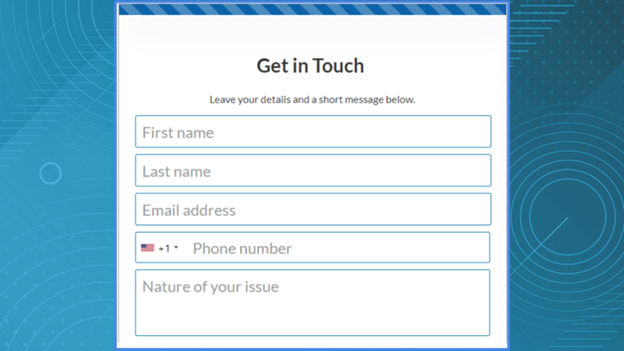 Using request forms ensures that all required data are supplied, allowing you to stay organized while collecting the information you need to evaluate and perform the work. This is critical since one of the leading reasons for project failure is inadequate requirements.
Furthermore, without a structured and unified approach, changes may be implemented without the necessary effect evaluations or approvals. Request forms provide for a formal, coordinated process to be followed for each request that comes in. Forms also guarantee that tasks are planned and prioritized correctly. They aid in the simplification of the intake workflow and the addition of structure to the whole job request process.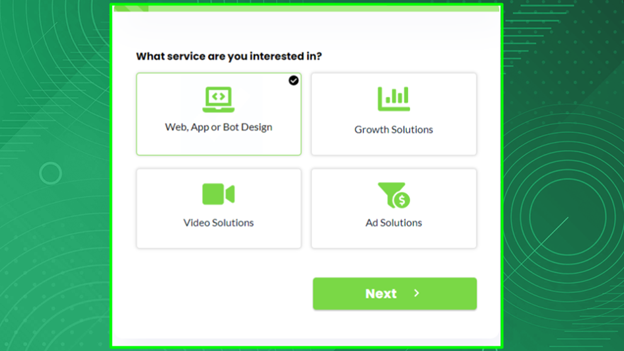 Request forms also add clarity to the request process, ensuring that everyone understands exactly what needs to be done. Project management software request forms, for example, can show requesters where their request is in the assessment process if it hasn't yet been authorized. Using standard forms and processes also guarantees that requests are sent to the correct project or work area and reduces the likelihood of requests being misplaced.
Keeping these forms and procedures in your project management system allows them to be consolidated and accessible to all stakeholders, improving communication and accountability. Members of the team can see not just what they're working on, but also what others are doing and what's coming up next. Anyone with access to the project management software may follow the status of requests in real-time.
Can Request Forms be accessed externally?
One often-asked issue is whether persons outside your project management system or company may still access request forms. Anyone given a link to the request form should be able to view, fill out, and submit it using the correct project management software.
This feature allows anybody, even if they are not registered users, to successfully submit their own requests. As a result, subject matter experts or stakeholders who do not need to be in the project management software can still submit requests without relying on someone else.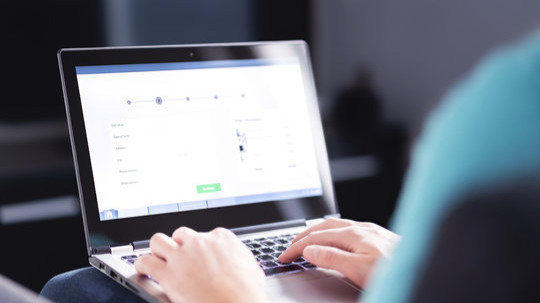 External clients can also submit requests using the forms. If you're doing user testing or customer acceptance, this makes it simple for them to request problems or adjustments.
Furthermore, it allows you to keep the same level of control and process management over requests regardless of who makes them: no more juggling emails and phone calls from suppliers or customers demanding additional scope or project adjustments.
When employing the URL link to a request form, external users will be requested to submit their name and email address. When it is finished, they will receive an email confirming that their request was successfully submitted. This notice gives requesters confidence that their request was received and will be handled properly.
Best practices for creating Request Forms
Here are some tips for making your request forms both user-friendly and relevant to the process they're part of.
A) When possible, pre-fill fields
If your system already knows anything about the user, don't have them fill it out again. This information might include your name, department, office location, supervisor, and so on. Other "known" information may include "preset expenditure limit" or "assigned resource" (for example, a project request may pre-fill the requester's assigned project manager if known). These kinds of pre-fills can significantly cut form completion time while also improving user experience. Pre-fills also limit the possibility of incorrect data being entered, which can lead to forming processing difficulties later on.
B) As far as possible, avoid free-form fields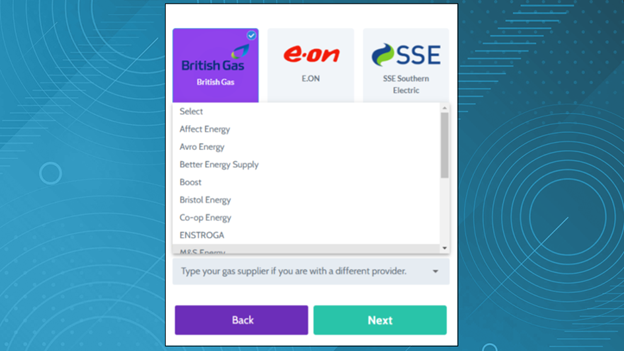 Most form users prefer to pick rather than type, which is logical given that it is far faster. However, it is also excellent for reporting. You will be able to aggregate replies without having to manually normalize the data if you use pre-determined values to be picked. For example, if your form asks the user to "Describe the capital acquisition." and allows for a free-form response, you may get responses like:
a) To replace the non-functioning A/C unit
b) Enterprise software for accounting
c) New construction for additional call center capacity
d) We needed a better copier
When the CFO inquires, "So, what kind of expenses are most frequently requested?" You have absolutely no idea. However, if you use a dropdown menu with the following options:
a) Building
b) Computer Equipment
c) Furniture or Fixtures
d) Intangible Assets
e) Land
f) Machinery
g) Office Equipment
h) Software
i) Vehicles
Then, when needed, each of these things might be split down. For example, if users pick "Intangible Assets," you may provide additional options such as "patent, copyright, franchise/license, trademark, or goodwill." You may now run a report that breaks down the data by type and subtype.
C) Include just the fields that are required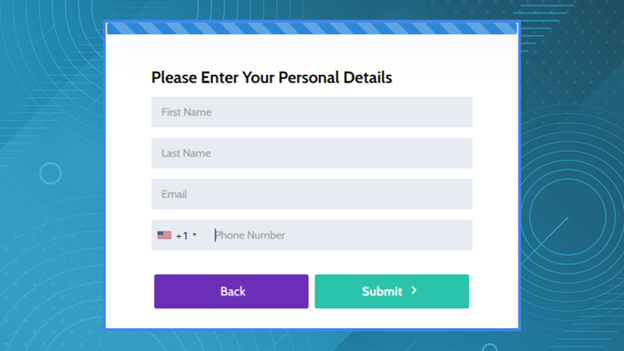 You don't want people to glance at your request form and then hunt for other means to make the request (email, phone call, office "pop-in," etc.). If your form is filled with hundreds of fields, many of which have no obvious use, your users will leave it and, like water, seek the route of least resistance.
Consider this: for each field, you add to a form, you must explain to the user why you require the information. If you come across fields that are more "nice to haves" than "need to haves," consider if you want to keep them. Alternatively, simply ask yourself these questions:
a) Is it likely that the user will have this information to provide?
b) Is it required for a subsequent report?
c) Will action be performed in response to this data point?
These questions will give you an idea of how important it is to include that field in the request.
D) The buddy of the requester is conditional logic
Though a form user may be unaware of it, there may be extra questions concealed from their view that surface only when necessary. A form developer may drastically minimize the size and complexity of their forms by showing and concealing fields. Any questions/fields with "(if applicable)" next to them are good candidates for conditional logic. Based on pre-filled data or past replies, the form should be able to determine if a question is appropriate.
For example, if the form already "knows" that the person filling the "Hardware Request Form" is a Field Sales Representative, it also knows that the "Tablet Selection" portion of the form should be displayed because Field Sales Representatives are the only roles that may request them. Displaying the "Tablet Selection" option to everyone else implies that IT will get tablet requests from people who should not have one.
The same is true for expenditure caps. Make the field conditional based on the person's known limit if you don't want them to make a purchase request that exceeds their limit. The restriction might be determined by their level, department, or a fixed figure stored in a database record for all employees.
E) Make it Mobile-Friendly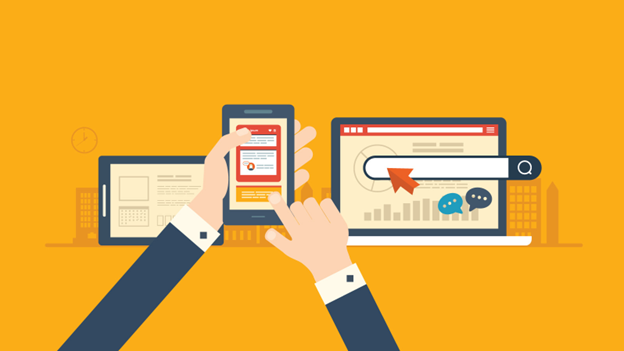 Consumers want the ability to utilize their phones or tablets regardless of the type of request form they are developing. The same is most likely true in your company. Great mobile forms aren't just for field service personnel; they're also for the head of HR approving a new recruit from the airport or a manager asking for time off on the couch after hours.
What is a Marketing Request Form?
Marketing request forms are a simple yet efficient way for the marketing department to communicate with whoever is requesting their services. There are several marketing request forms available based on who the request is intended for and the nature of the project.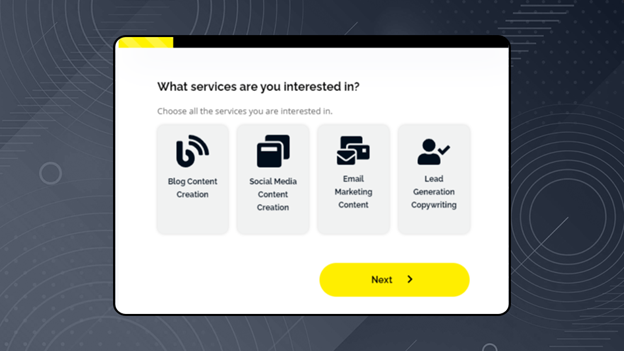 This kind of task communication precisely describes all project criteria, goals, themes, and marketing budgets. Furthermore, request forms aid in the organization and comprehension of multi-way communication inside the corporation.
A marketing team can utilize the following marketing request form templates:
a) Project request form
b) Pitch request form
c) Budget request form
d) Design request form
e) Access request form
Each business may create its own marketing request forms. When an issue arises, some businesses may use a resolution request form, while others may use a new employee onboarding request form when a new employee joins the company.
Advantages of using Marketing Request Form
Marketing request forms should be used to communicate all needs for a certain assignment to the marketing team. As a result, marketing request forms provide advantages that lead to improved accessibility, overview, and more exact task execution. We will describe how every marketing team may profit from this type of work structure in the following sections.
A) Clear Communication
Marketing request forms should be used to communicate all needs for a certain assignment to the marketing team. As a result, marketing request forms provide advantages that lead to improved accessibility, overview, and more exact task execution.
B) Time Saving
Time is valuable in all aspects of the job, and employing these forms may substantially speed things up, especially if the team has a deadline to meet.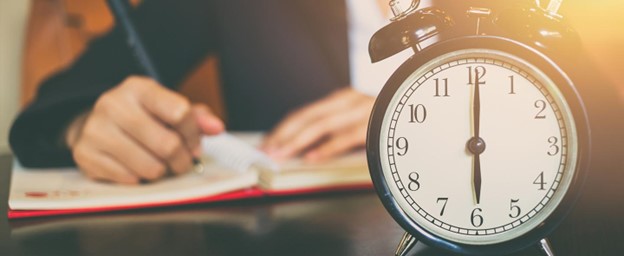 Furthermore, because a complete project description and all pertinent details are included in a single request form, the time saved on back-and-forth communication is a clear and positive benefit of employing marketing request forms.
C) Keep the tasks on track
 In addition to the basic instructions, such forms may include a field indicating the deadline by which the work must be performed. The completion dates of each project are therefore better structured, and the time management method is more accessible. Furthermore, the team is aware of the number of business days required to finish the assignment on time.
D) Management is simple
 Establishing and prioritizing activities amid a sea of marketing demands can be difficult.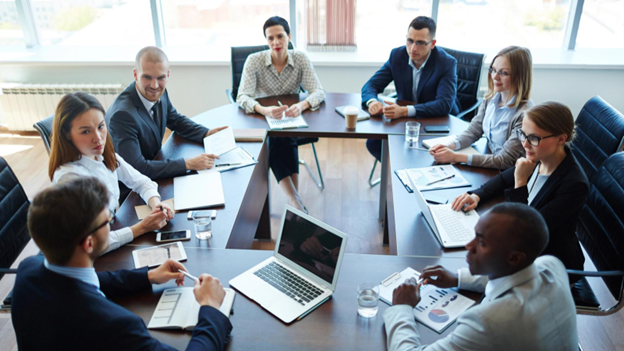 To communicate with their supervisors, employers, and clients, remote employees or outsourced businesses may utilize various communication channels such as emails and applications. Marketing request forms may be a useful solution for this problem since all requests are collected in one place and sent to the appropriate person. It is now much easier to prioritize and manage everyday duties.
E) Collect all of the information
 There are pre-made marketing request form templates available, but with the aid of online form builders, they may be customized to meet the demands of everyone.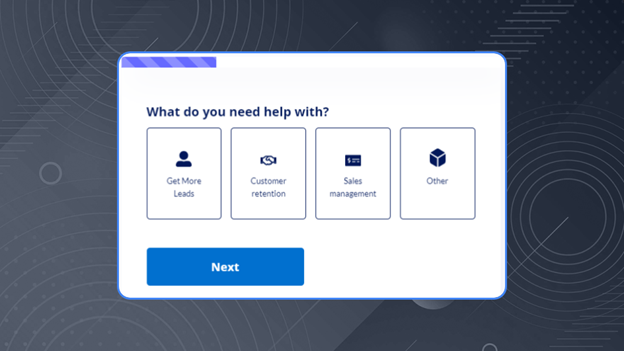 This implies that each form can have fields of your choosing that will collect all of the essential information for a specific request.
Marketing Request Forms Examples and Use-Cases
A) Project Request Form
Project request forms are an excellent resource for generating fresh and innovative ideas. Project request forms include the framework or all of the requirements that a project must meet.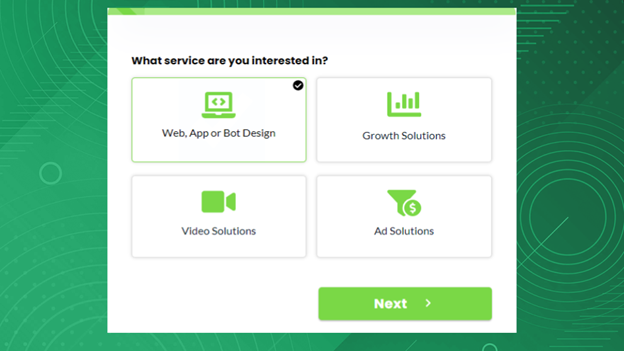 As a result, anybody in the firm may use a marketing request form to properly explain his new project concept, offer print materials, and explain the objective of the new business card design.
a) Owner- Marketing Manager.
b) Required Field- Long text/paragraph describing project goals.
c) Best Use For- Presenting fresh and larger concepts that must be executed.
d) Use Case- Customer service discovers that the website content does not effectively communicate the objective of the product to website visitors. The CS team can send a project request to the marketing team, requesting that the team discover a means to improve product presentation through text.
B) Budget Request Form
Budget request forms might be useful to the PPC specialist. The PPC professional may seek a budget for a new campaign using this sort of marketing request form, and the manager will clearly grasp the project demands, target audience, and other parameters that are needed for budget approval.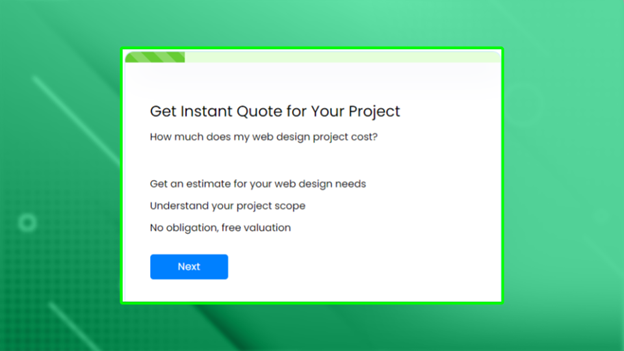 a) Owner- Marketer managing budget or someone from the financial department.
b) Required Field- Total budget number.
c) Best Use For- Budget request for new social media marketing strategies.
d) Use Case- If they see a strong potential for marketing, PPC professionals might request greater funding for a certain campaign.
C) Pitch Request Form
Many marketing teams gather their ideas during brainstorming or pitch sessions and then settle on the daily job based on the discussions that take place.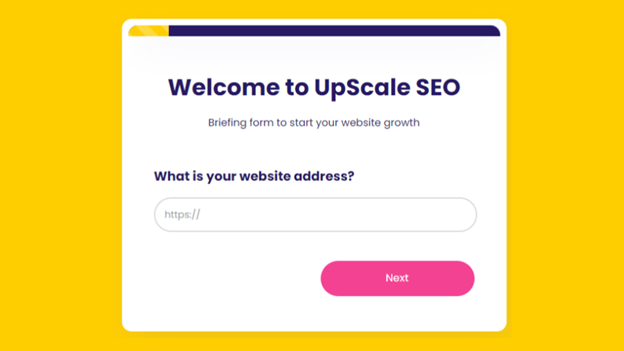 A pitch request form or creative form where the team may submit its ideas before the meeting might be a good way to prepare and gather ideas.
a) Owner- Content Manager.
b) Required Field- Long text/paragraph for explaining the ideas.
c) Best Use For- Idea generation for blog posts and content strategy.
d) Use Case- A content producer learns about new SEO ranking trends that might dramatically affect the website's rating. The content producer can provide this information as well as recommendations for SEO enhancement and debate them at a later meeting.
D) Access Request Form
Is your team using a lot of management, SEO, graphic design, or social media tools? Some tools may have limited account access and can only be used by one user at a time. On the other hand, providing someone access to your accounts might also be a major danger. Account request forms are a great tool to keep track of who and what utilized your accounts.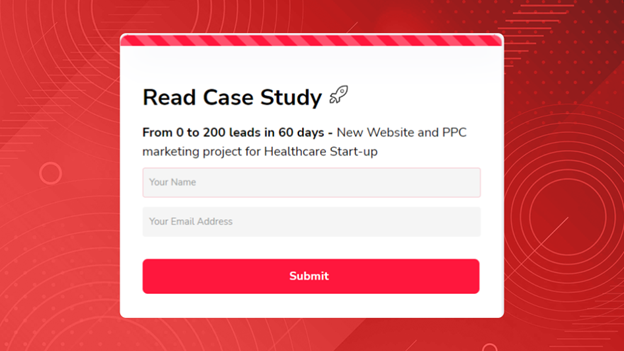 Our example provides contact information and duration areas so that managers may gather information about the tools.
a) Owner- Office Administrators.
b) Required Field- Software name or Software dropdown list.
c) Best Use For- Account administration is simple, and internal tools are available.
d) Use Case- One of the company's members asks access to a file containing critical marketing data and analytics. Office administrators may simply track who requires access to the data and for what purpose using this form.
E) Design Request Form
Design request forms are an excellent approach to asking a graphic designer for a precise and clear design for a specific project.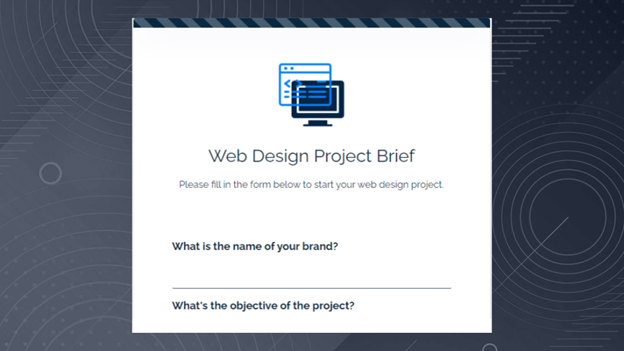 Assume you want a new website design. You can use this form to specify which designs and copies should be utilized for the creative phase so that the designer can complete the task on time. You can also use the file upload option to attach photographs to help the designer envision your proposal.
a) Owner- Graphic Designer or marketing specialist.
b) Required Field- Image upload option.
c) Best Use For- Requests for fresh marketing campaigns or larger redesigns.
d) Use Case- The developer of the content discovers that the photographs in a specific blog post are out of date and no longer relevant, hurting the page rank in Google searches. The content author can use this form to request that the photographs be changed, providing an example of a related photo that ranks high on Google.
Q/A
1. How can I organize my incoming requests?
New Requests appear on your Idea Board automatically under the Request Form's pre-selected status. Create a filtered Idea Board view that only shows the inbound requests you need to see to stay organized.
2.Will I get notified when someone fills out my Request Form?
When a Request Form is generated, you can specify which team members should be alerted (including yourself, if you add your own name). All users who have been added to the notification list will receive an email when the Request Form is completed, as long as they have Request Form email alerts enabled in their notification choices.) The Account page under Settings allows you to handle Request Form notifications.
3. What information should I include in a request form?
The specific information required on a request form can vary, depending on the type of request being made and the organization receiving the request. However, the following information is commonly included:
a) Requester's name, contact information, and signature (if required).
b) Description of the request, including the purpose and details of what is being requested.
c) Date of the request.
d) Any relevant background information or supporting documentation, such as a budget or project plan.
e) Deadline for the request, if applicable.
f)  Authorization or approval from relevant parties, if required.
It's always best to carefully read the instructions or guidelines provided by the organization receiving the request to ensure that you include all the necessary information. Additionally, it's a good idea to double-check your request form before submitting it to make sure that all the information is accurate and complete.
4. Can I make a request online or does it have to be done in person?
Whether a request can be made online or in person depends on the specific organization receiving the request. Many organizations now offer online request forms as a convenient option for making requests, and some even require requests to be submitted through their website. In such cases, you can typically fill out the form, attach any relevant documents, and submit it electronically.
On the other hand, some organizations may still require requests to be made in person, especially for sensitive or confidential information. In these cases, you may need to visit the organization in person to complete the request form and provide any necessary supporting documentation.
It's always best to check the guidelines or instructions provided by the organization to determine the preferred method for making a request. If you're unsure, you can also reach out to the organization directly to confirm their process.
5. Can I attach additional documents to my request form?
Whether you can attach additional documents to your request form depends on the specific organization receiving the request and the method used to submit the request.
For online request forms, you may be able to attach additional documents directly to the form, either by uploading files or by providing links to online documents.
For paper request forms, you may need to submit additional documents separately, either by including them with the completed form when you submit it in person or by mailing them to the organization.
It's always best to carefully read the guidelines or instructions provided by the organization to determine whether additional documents can be attached to the request form and, if so, how they should be submitted. If you're unsure, you can also reach out to the organization directly for clarification.
6. What happens after I submit my request form?
What happens after you submit a request form depends on the specific organization receiving the request and the type of request being made.
Typically, after you submit a request form, the organization will review your submission to determine whether the request can be approved and, if so, what additional information or documentation may be needed. They may also use the information provided in the request form to assess any costs or fees associated with fulfilling the request.
Once the organization has reviewed your request form, they will typically provide you with a response. This may be in the form of an approval, a rejection, or a request for additional information or documentation. If the request is approved, you may receive instructions on how to proceed or when you can expect the request to be fulfilled.
7. What if my request is denied?
If your request is rejected, the organization will typically provide an explanation for the decision. Depending on the nature of the request and the organization's policies, you may be able to appeal the decision or resubmit the request with additional information.
In some cases, you may also be able to check the status of your request form online, either through the organization's website or by contacting them directly.
8. How do I follow up on the status of my request?
The best way to follow up on the status of your request depends on the specific organization and the method used to submit the request. Here are some general tips:
a) Check the status online: If the organization has a website, they may have a system in place that allows you to check the status of your request online. Look for a status tracking tool, customer portal, or help center that may have information about your request.
b) Contact the organization directly: You can reach out to the organization by phone, email, or in-person to ask about the status of your request. Have your request number or reference number available when you make the call.
c) Wait for a response: Depending on the nature of the request, it may take some time for the organization to review and process your submission. Be patient and wait for a response, but don't hesitate to reach out if you haven't heard anything after a reasonable amount of time has passed.
d) Consider resubmitting the request: If it has been an unreasonable amount of time since you submitted your request and you haven't received a response, consider resubmitting your request. Be sure to explain that you haven't received a response to your previous submission and provide the reference number or any other relevant information.
It's important to be polite and professional when following up on your request. Avoid making demands or expressing frustration, and instead, focus on seeking information about the status of your request and what you can do to help.
Conclusion
Clear communication and well-defined goals are essential for accurately performing tasks, particularly in product or service marketing. Many companies use various technologies to manage marketing communication, projects, and tasks, yet some are ineffective.
Work requests may be captured using request forms as they come in. You may also use these forms to create a systematic procedure for submitting, tracking, assessing, and implementing requests. Project teams may successfully control the complete end-to-end work request process by using request forms.