Can I Change Font on Instagram Stories?
If you utilize Instagram frequently, you might seek approaches to animate your stories. Many alternatives are available to customize your text and give your stories more personality, even though the default Instagram fonts can grow tiresome after a while. 
Changing the fonts for Instagram might help you express yourself more uniquely, whether you're a social media influencer or just like to share your daily experiences with friends and followers. To make your Ig stories stand out and draw your audience in, we'll look at various techniques in this post for changing your stories' fonts using an online Instagram font generator, third-party apps, or built-in capabilities.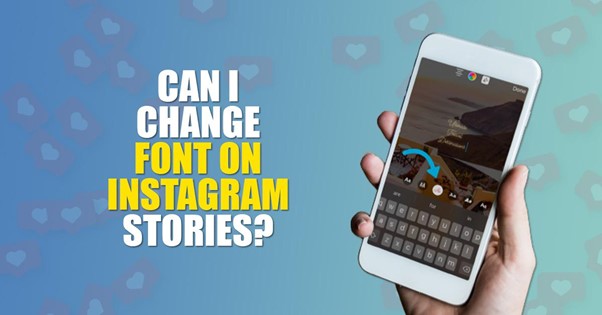 Overview of Instagram Stories and Fonts
Instagram Stories have completely changed how businesses interact personally with their audience. They can share sincere and open content that appeals to their audience. Using different fonts for Instagram to enhance the visual attractiveness of your post is one of Insta Stories' most intriguing features. 
You can give your story style, originality, and flair by using Insta fonts. Using Instagram fonts expands your options for creative expression, whether you're a business owner hoping to boost brand recognition or an influencer searching for fan interaction.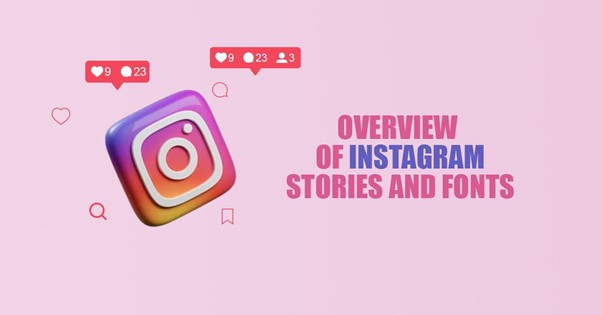 How to Change Fonts for Instagram Stories?
Some different ways to change font on Instagram Stories are:
Method 1: Built-in Font Options on Instagram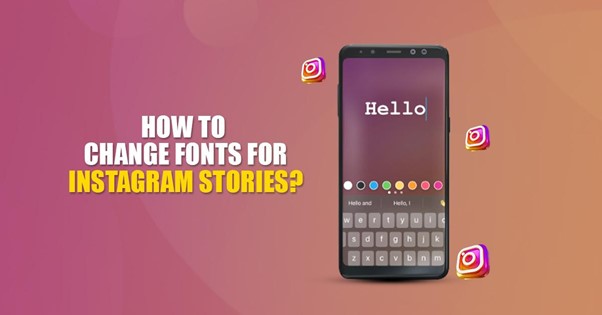 To meet user needs, Instagram has a selection of built-in ig fonts. When writing a new Instagram story, one can use several ig fonts to make a visually appealing post. Those who want a variety of fonts for ig stories find this function to be a benefit.
a) To font change for Instagram, open your official Ig app and tap the camera icon (Aa) on the top left corner of your screen. 
b) Take a picture or video as usual, then swipe up (Aa) from the bottom of your screen where you see text. 
c) Here, you will find various Ig fonts option that can be used for different text styles.
d) You can also customize your text by changing its color and size.
Method 2: Third-Party Apps for Unique or Custom Instagram Fonts
Enhancing your Instagram posts and profile can be easily achieved using distinct Instagram Fonts, elevating your content to the next level. To incorporate unique Insta fonts, you must obtain third-party applications of ig font generator that provide this functionality. To use these apps, 
a) First, you need to download them from your device's app store. 
b) Once downloaded the app, then open it and select the ig font style you want to use. 
c) Next, you can type the text you want to customize into the app's designated text box. 
d) You can select from various Insta fonts style in your app.
e) After selecting your desired Instagram text and typing out your message or caption in the designated text box provided by the third-party app, please copy and paste fonts when creating a new story or updating an existing one.
Method 3: Using Instagram Font Generator Sites to change Font on Instagram Stories.
Utilizing different fonts for Instagram stories can enhance their visual appeal and set them apart. However, only some have the expertise or resources to design custom Insta fonts. This is where Instagram Fonts Generator sites like On4t.com come in handy. These platforms enable you to swiftly and effortlessly create distinctive Instagram fonts to incorporate into your IG stories. 
a) To begin using Instagram font changer by On4t, input the text you intend to use in your story and browse through a range of ig font styles until you find one that complements your aesthetic.
b) Copy and paste fonts into your story once you've discovered the perfect font. 
c) Experimenting with various Instagram fonts can emphasize specific aspects of your story or add an extra layer of creativity to your posts.
d) Using an Instagram font generator site is easy to add personality to your Instagram stories and stand out. With so many different Insta fonts style available, there's something for everyone.
Best Practices: Tips for Choosing Readable Instagram Fonts
Both individuals and corporations can benefit significantly from the platform's unique visual appeal as a marketing tool. 
a) A suitable typeface can significantly increase engagement rates and enhance your ability to connect with your target audience. While it may seem obvious to select legible ig fonts, many users still need help with this simple decision. 
b) When selecting Instagram text for posts, readability should be your top priority. Some fonts may be too intricate and difficult to read, while others may need to be more exciting and enjoyable. 
Wrapping Up
Although Instagram provides a variety of fonts for ig Stories, the platform's default options might only sometimes satisfy your creative needs. Fortunately, you can unleash a world of font possibilities with different methods to make your story fascinating. Improve the aesthetic appeal of your Instagram Stories by experimenting, discovering, and letting your creativity shine via the stylish fonts you choose. Remember that typefaces may be practical tools for improving your storytelling, so go ahead and write engaging stories using the cool fonts for Instagram that most accurately capture your personality and sense of style!
Frequently Asked Questions
Q1. Is it possible to alter the font color on Instagram Stories?
A. You can modify the font color on Instagram, yes. Tap the colored circle in the top-center of the screen after choosing stylish fonts to open the color palette. Please select the color you want, then apply it to your text.
Q2. Will altering the Instagram text impact my ig Stories' visibility?
A. The readability of your articles must be guaranteed, even though fancy font styles can enhance them. Try out different fonts for Instagram, but make sure they are readable and straightforward to read on a range of screens and devices.