Five Effective Lead Generation Tips Every Business Must Follow
Whether you are a newly emerging business or have been in the field for several years, every business can agree that finding success is not easy. It takes a lot of hard work, dedication, and motivation to get your business to the aspired level of success.
Every business owner can agree that the best way to rapidly grow a business is to get the attention of more customers. However, lead generation can also be one of the most challenging endeavors for every business all around the world. 
There is so much competition in the market for businesses of every niche. In such circumstances, generating customer leads seems like a distant worry. Instead, you may see many businesses barely struggling to stay afloat.
Here are a few effective lead generation tips every business can use to pave a path to success.
1. Analyze the Market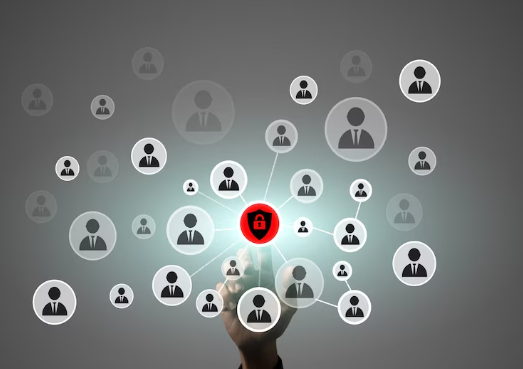 Whether you work in a highly saturated niche or a platform that limited people still know, you will always be surrounded by competitors. While healthy competition can sound like fun, striving for your business in a competitive market can be overwhelming.
In many cases, newly emerging businesses give up their struggle just after a few trials. However, you must remember that consistency is the key to success. You become unstoppable when you pair consistency with the right strategies.
It is best to start with a thorough market analysis. It is one of the most beneficial practices for every business that can help you understand the ongoing circumstances, analyze your target audience, and meet then avoid the ongoing risks.
Market analysis can set your strong basis for lead generation. It also helps you see the gap in the market that may be overlooked by other businesses. This market gap can become your unique selling point and help your business generate more leads.
2. Rely on Customer Reviews
In a world filled with scams and fraud, consumers are very skeptical about trusting new businesses. They do not want to spend their hard-earned money on useless products or services just to get disappointed in the longer run.
In such circumstances, customers may rely on the feelings of other customers more than believing your words. After all, they understand that every business can claim to be the best available option in the market. Hence, the first thing they do is head to the customer reviews.
Of course, if a potential customer sees frequent bad reviews, they may end up discarding your business without looking any further. Customer reviews are a powerful thing, and they can determine the fate of your business.
Therefore, it is important to focus on customer satisfaction and ensure that they feel satisfied with your products and services. Positive customer reviews can help businesses in exceptional lead generation and brand awareness over time.
3. Establish Local Values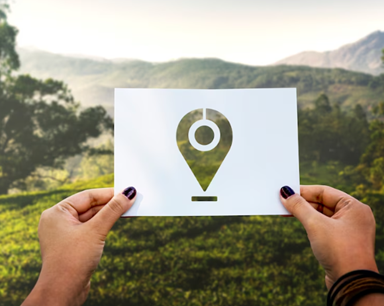 Every business, whether a small start-up or a large-scale firm, dreams of being a globally acclaimed brand someday. Many dedicate all their hard work and efforts towards ensuring that their business gains global recognition someday.
However, these efforts may make you overlook the importance of the local community and its relationships with it. It can be hard for a business to succeed elsewhere in the world if they are not known and loved by its own community.
Therefore, it is essential to work with a digital marketing company like Local Ranking, to get your business on the top of local search results and ensure your brand awareness among the local community. Many people are now aware of the importance of local businesses and try to benefit them as much as possible.
In addition, local SEO strategies can also help you in ensuring more leads for your business. For example, imagine you are a Fort Lauderdale Florist, targeting this keyword can be your best bet in terms of local SEO to appear at the top of a Google search. Local SEO can help your business rank at the top among the competitors in your locality. Hence, you will see more new faces and increased leads.
4. Provide Reliable Content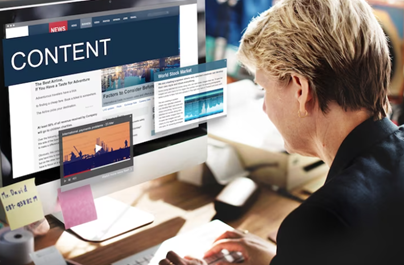 It can be hard to trust someone who does not have sufficient knowledge about what they are selling. Similarly, lead generation is also possible only when potential customers see you as a reliable source of information.
Every business seeking lead generation has to become a reliable source of information for their potential customers. Providing the right information on a subject shows your expertise and reliability in the field.
You can win over the trust of your customers and benefit from lead generation by publishing useful content on your website. It is also recommended that businesses create a FAQ section to address the questions and concerns of their customers.
The opportunities for lead generation do not just end with your website. You can also start a podcast to connect with your existing customers and gain the trust of the potential customer. The podcast can be dedicated to the listeners' concerns, questions, and interests.
5. Stay Active on Social Media
In this technology-driven world, it is hard to come across someone who does not actively use social media. That is because social media platforms have become the grounds for people to stay connected, informed, and aware.
Every business on its way to growth and thrive cannot overlook the importance of social media in its marketing strategy. Social media can be very useful in lead generation and driving traffic to your website to increase brand awareness and sales.
When the traffic is driven to your website, it influences your lead generation in a very fruitful way. Hence, you will see significant improvements in your ROI and a rise in the number of sales.