Form Design: 9 Ways to Increase Conversions and Improve User Experience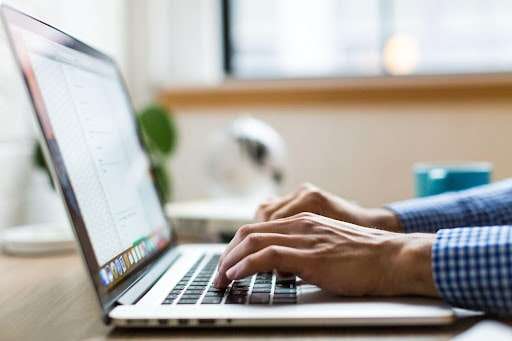 The success rate of your website forms depends on the number of site visitors it can convert. 
But the thing is, most users find website forms relatively dull. So much so that your web forms are unnoticed or not enticing enough to encourage people to sign up. 
If you want to convert as many site visitors as possible using your online form, here are nine UX design tips that can improve your signup forms.
1. Less is more
According to user experience experts Clay, The classic rule of thumb is less is more when it comes to web forms. At the end of the day, no one likes sharing their personal information. 
Keep in mind that your required information can impact your signups and conversion rates. So, make sure that you try to minimize the number of required fields in your form. If a particular field isn't needed, make sure to remove it. 
2. Use a single-column layout
When designing a web form, it would be ideal to use a single-column layout. Usually, they're easier to follow, understand, complete, and can be submitted quickly by visitors. 
The last thing that users want to do is waste their precious time trying to understand or complete a form. In fact, you might also end up losing a lot of leads for your business if you have a form that's difficult to work through. 
3. Don't use placeholders for field labels
Putting a placeholder is some label that places a burden on the short-term memory. Furthermore, the label will disappear once the user starts to type, and they need to clear the input text to show the placeholder label again. 
Not to mention, these placeholders create additional problems whenever they're too light or dark. It can be easily mistaken for a filled input if it's too dark. Meanwhile, if it's too light, users might not be able to see the placeholder. 
4. Arrange your form fields logically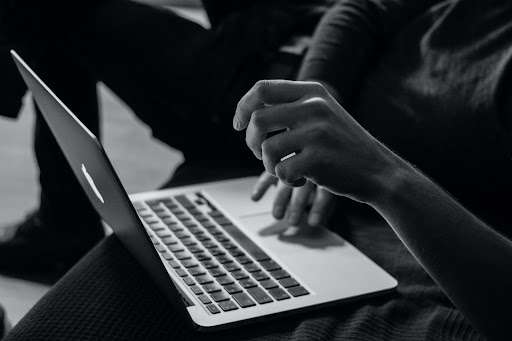 How you arrange fields is also crucial to form creation. So, when designing forms, you must place them from the simplest to the most complicated. While you must create better forms if you make them as simple as possible, some are unavoidably long. 
If you need to create extended forms where users have to type in long replies, we suggest taking this approach. Although this may look simple initially, it will also lead more people to think that it only takes a while to complete. 
When they start filling in the form, they realize that they need to fill in more complex answers. The odds that users will fill in long, complicated forms will be high if you start giving them more simple fields to complete first. 
5. Indicate required and optional fields
Not all fields in your form are required, such as phone numbers. Ensure that you don't fail to include an asterisk on the needed fields like the user's name, email address, and reason for contacting. 
By clearly indicating where the required fields are, you'll be increasing the odds that visitors will be submitting their query on the first try. On the other hand, a failed submission will also increase users' chances to leave your site without providing you with information. 
Also, if you'd like to have a phone number, you can indicate that it's only optional. Most people are unlikely to hand out their phone numbers. Thus, you should ask for their email or social media profile instead of their phone number. 
6. Display validation messages inline
Validation will tell users if a text is correct when it inputs the system. So, make sure you talk to the user and tell them what's wrong. 
Adding that real-time inline validation will immediately tell the user whether the data is correct. Furthermore, this approach lets them correct errors without clicking the "submit" button first. 
7. Enable autofill
Thanks to browsers like Firefox and Google Chrome, completing online forms these days can be easy as a breeze. This is because of the browsers' auto-fill features.
What it does is gather previous information filled out in another form. From there, the user can choose to select whether to auto-fill your form fields, make corrections when needed, and hit "submit."
8. Make it responsive
If we're thinking of best practices for form conversion, we definitely shouldn't leave out mobile devices. Having mobile-friendly, responsive forms on your ecommerce website can boost your conversion rates. 
Ensuring that all your forms are mobile-friendly is crucial. That's because people use their phones nowadays, and they are the primary ways to browse the internet. 
Also, see to it that you're using a form builder that's highly mobile responsive such as WPForms. That way, these forms will look good and great on any device. 
9. Test, Test, Test!
You can follow all the best practices that we've outlined on this list. However, A/B testing is the only way to know what's working and what isn't with factual data. 
Thus, ensure that you test out your headline, form length, and CTA position. There are plenty of elements that you might want to test first before committing. 
This allows you to quickly assess how your target audience interacts with your form design. As a result, you can identify problems that might be causing friction. 
Is your form too long or complicated? Is your CTA easy to find? You'll be able to find answers and more through constant testing. 
Over to You
To recap, you can entice your site visitors to fill out your website form by using these tips: 
1. Less is more
2. Use a single-column layout
3. Don't use placeholders for field labels
4. Arrange your form fields logically
5. Indicate required and optional fields
6. Display validation messages inline
7. Enable autofill
8. Make is responsive
9. Test, test, test!
Whether you own an eCommerce website or want to collect a list of webinar participants, there is no doubt that forms make a site more interactive. It also lets you gather valuable data from users. Thus, an effective website form can help you generate qualified leads.
If you feel like you are not signing enough site visitors, it is time for you to tweak your web forms. And you can get started by following the tips listed above.