Switch from Google Forms to LeadGen App and create more personalized form design that convert more leads.

Looking for a Google Forms Alternative? Google Forms offers basic form builder functions to create traditional web forms quickly. But as a business looking for lead generation form-builder you quickly realise it's limitations. It's a popular form, but lacks security, conditional logic, design & customization options, multi-step forms and more.
So, if you're looking to qualify leads and want to make money from your prospects, you're better off looking somewhere else. Let's quickly look at Google Forms and how LeadGen App compares an alternative solution.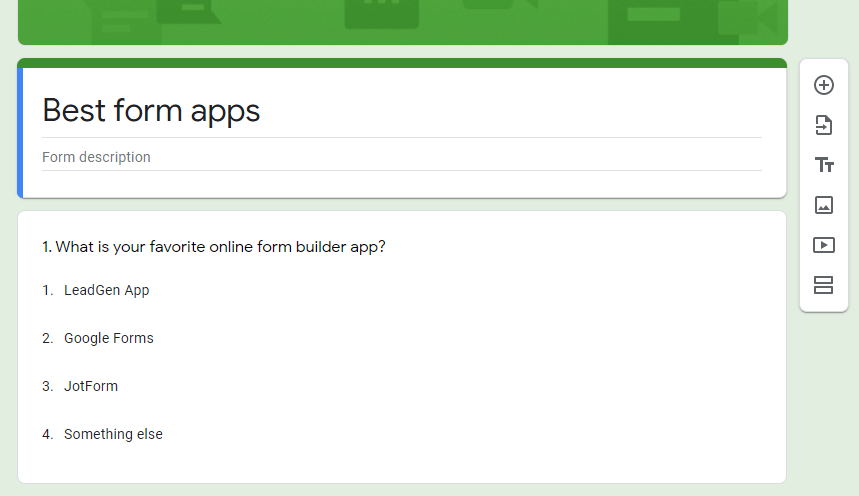 Google forms creates and shares online forms and surveys, and analyzes responses in real time. It is a Survey builder application that allows one to create customizable forms that could be shared among sample using a web URL.
What are the challenges with Google Forms?
Design customization is very limited

Very limited number of templates

Doesn't support dynamic calculations

Very limited embed options, can't be embedded into web-pages

Not suitable for marketing/lead capture campaigns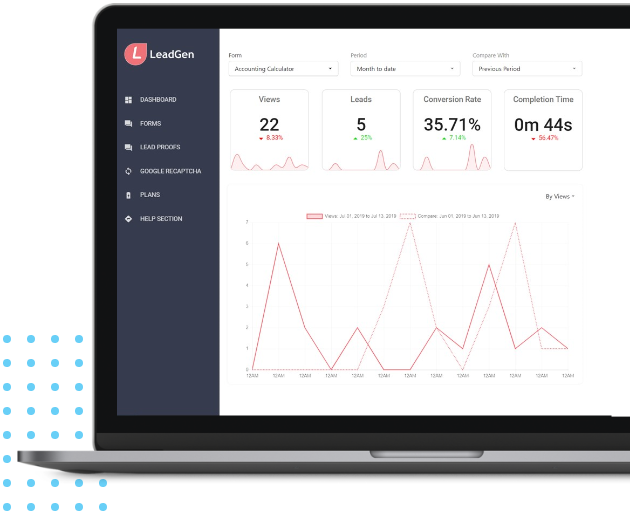 What do Google Forms user criticize?
"Limited software intergration no automatic backup and storage. Limited collaborative tools no offline support."
"It's quite annoying to have to back up your files into drive, doing google forms on mobile is awful."  
"As part of the Google group, some people might be afraid of sharing some sensitive info, fearing that it might just be badly used. Though it might be just a prejudice."  
"There are no templates for questionnaires and surveys. No branching and no logic skipping."  
Source: Capterra.com
Why you should move from Google Forms to LeadGen App?
  A Better Way To Turn Visitors into Customers (Maximize lead potential) 
Increased Lead Quality & Real Prospects (Say goodbye to spam & suspects)
Maximum Customization and Design (Forms That seamlessly fit to your site)
Make the most of your website visitors and generate new customers and more sales with LeadGen App