09 Marketing Automation Platforms to Substitute MailChimp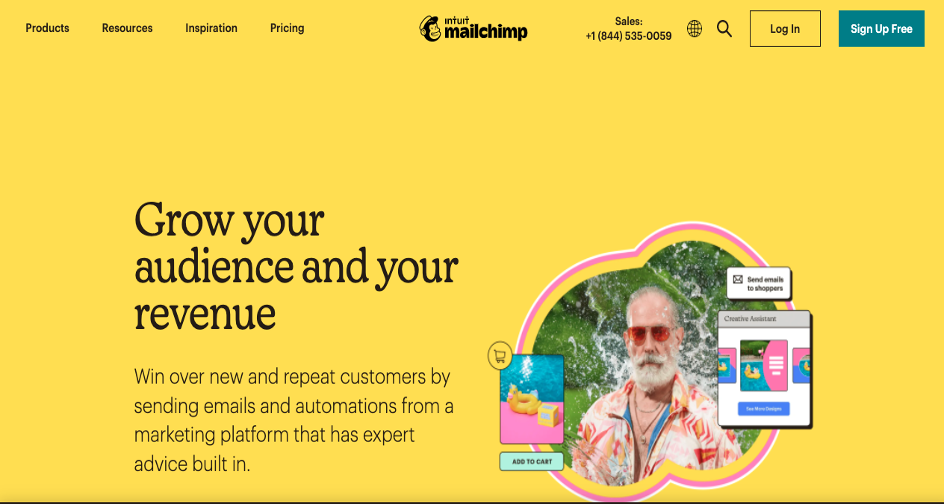 With over 10 million subscribers worldwide, MailChimp is the longest surviving and most popular email marketing software available to small businesses. It grew in popularity thanks to its free forever plan. 
MailChimp offers everything you'd expect from a top email marketing software, including marketing automation, a suite of integrations, and timely support for its paid plans. Also, its templates (which are appealing to small businesses), segmentation, and A/B testing options are some of the properties that made it one of the top email marketing services. 
Mailchimp is packed with excellent campaigns, fascinating analytics, strong automation, an easy-to-navigate platform, and an array of built-in templates for newbies. It remains the favorite of many marketers. 
With all of these features, it still doesn't hurt to search for some alternatives to MailChimp for any reason you may have. In this article, we've made deep research into some MailChimp alternatives and the reasons why people migrate from MailChimp. 
Why look for a MailChimp alternative?
MailChimp's popularity and ease of use don't shield it from its cons. These downsides are the reasons most businesses are looking for the best cheap MailChimp alternatives. The major deal-breaker for most businesses came in February 2022 when MailChimp announced an 11% increase in its plans. 
Another reason for data migration to other email marketing services is MailChimp's shock decision to stop offering direct integration with Shopify. These are just the popular reasons. Below are some other issues with MailChimp below: 
a) Emails ending up in spam folders
b) MailChimp is list-centric, which gets expensive over time. This implies that whenever subscribers belong to more than one email list, they are double-counted. 
c)  Absence of code-free personalization
d) No 24/7 email support in free versions 
e) Absence of an in-built stock image gallery
f)  Lack of access to critical features in the free version 
g) No option to pay only for the subscribers you have
h)  Limited signup form templates 
If any of these issues have become a concern to you while using MailChimp, you should keep reading. This article explores the best cheap alternatives to MailChimp that will help improve your business via email marketing. 
Best Marketing Automation platforms to substitute MailChimp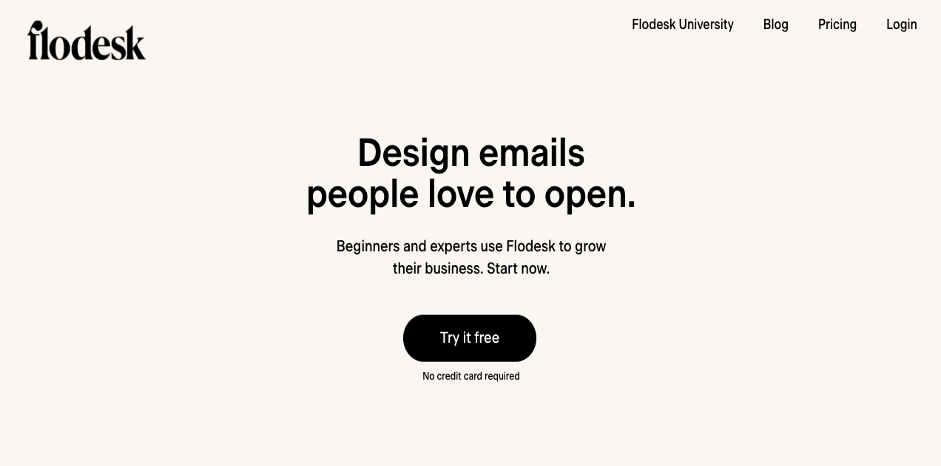 Flodesk is an email marketing platform designed for small businesses, creatives, bloggers, entrepreneurs, etc. It is the fastest-growing email marketing platform available on the market, assisting business owners with email designs people would love to get. With Flodesk, you can design and send on-brand marketing emails, create opt-in forms to grow your list, and build powerful email automation. 
The email marketing software helps newbies and experts to build their email list, engage their audiences and converts leads, without needing a website. Some of Flodesk's key features include beautifully designed email templates, automated workflows, and segmentations. It also allows for integration with Shopify to help you seamlessly send marketing emails. With Shopify, you may want to consider trying out Shopify's marketing automation features during the Shopify free trial as a potential substitute for Mailchimp and other marketing automation platforms.
Flodesk helps you to personalize content from the start of your subscriber relationship by adding checkbox preferences to your forms to allow subscribers to tell you what they want to hear about. 
Flodesk offers a flat-rate pricing system. This rate remains consistent no matter the features used, emails you send, or the number of subscribers you gain. Flodesk also offers a free trial account with access to all its key features for 30 days - no credit card needed.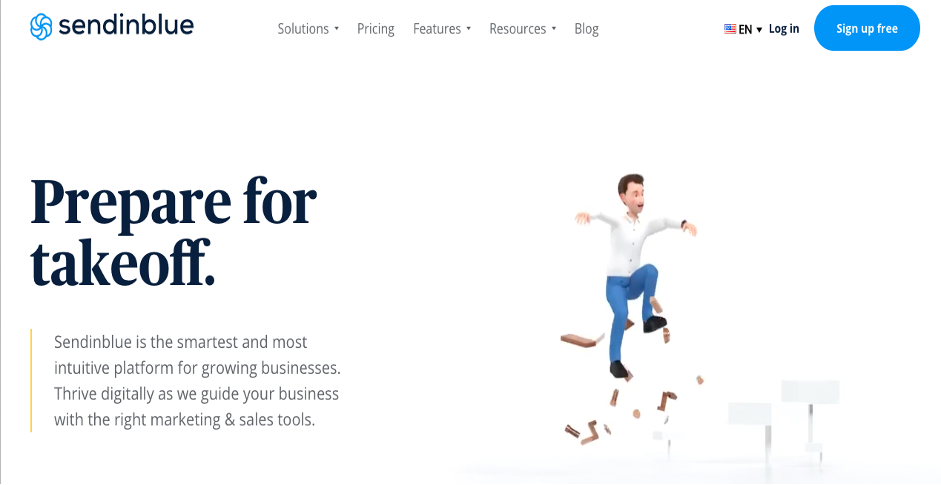 SendinBlue is an email management software created in 2010. Presently, over 50,000 companies use the system. It is a platform best for startups, SMBs, large businesses, publishers, NGOs, and agencies. 
SendinBlue is affordable and user-friendly. It is also an all-in-one sales and marketing toolbox. Alongside the necessary email marketing tools, similar to klaviyo, you'll also get marketing automation, CRM, SMS, chat, shared inbox, and Facebook ad capabilities. Some other key SendinBlue features include: 
A/B testing (email content and subject lines)

Advanced analytics 

List segmentation 

Customizable email templates 

Email subscription forms

Double opt-in feature

GDPR compliance 
Paid plans start at $25/month for 20,00 emails. It also offers a free plan that offers access to the majority of its features. However, there is a daily limit of 300 emails which is not ideal.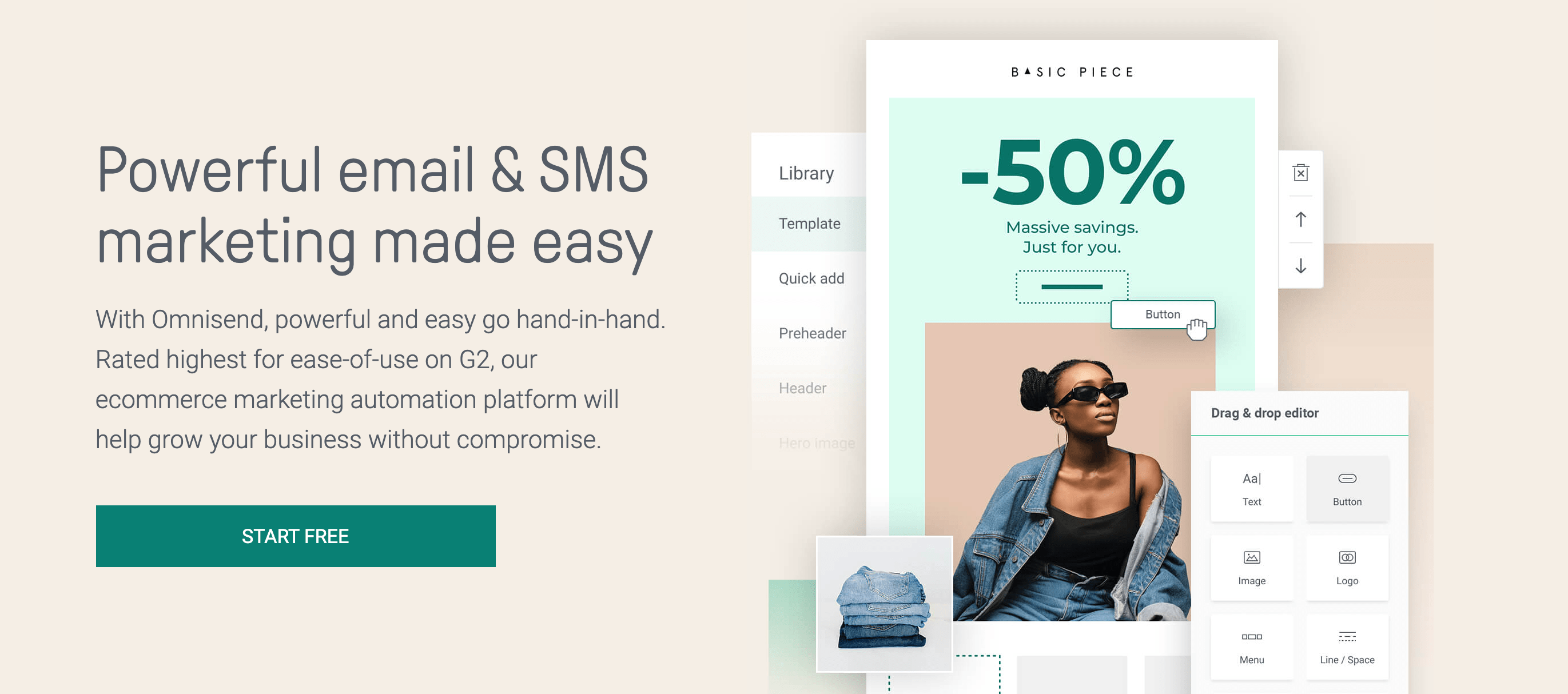 Omnisend is an easy-to-use email marketing platform recommended for e-commerce businesses. It works basically on conversion-focused automation and segmentation options. 
The platform provides many options for online businesses like order confirmations, cart recovery, and browse abandonment. Hence, it is a good alternative for users of BigCommerce, Shopify, and other e-commerce sites.
Omnisend also possesses a built-in MailChimp migration tool that allows for easy migration. It enables users to easily sync their MailChimp contact data including segments, tags, and engagement statistics. Omnisend's key features include:
Easy to use email editor

Professional email templates 

Google and Facebook retargeting

Advanced A/B testing 

Advanced customer segmentation and analytics 

Sales and campaign performance reports

Email list building tools. 
Omnisend is one of the best cheap alternatives to MailChimp. It is a fraction of the price, offering a free plan of up to 500 emails. Paid plans start at $16.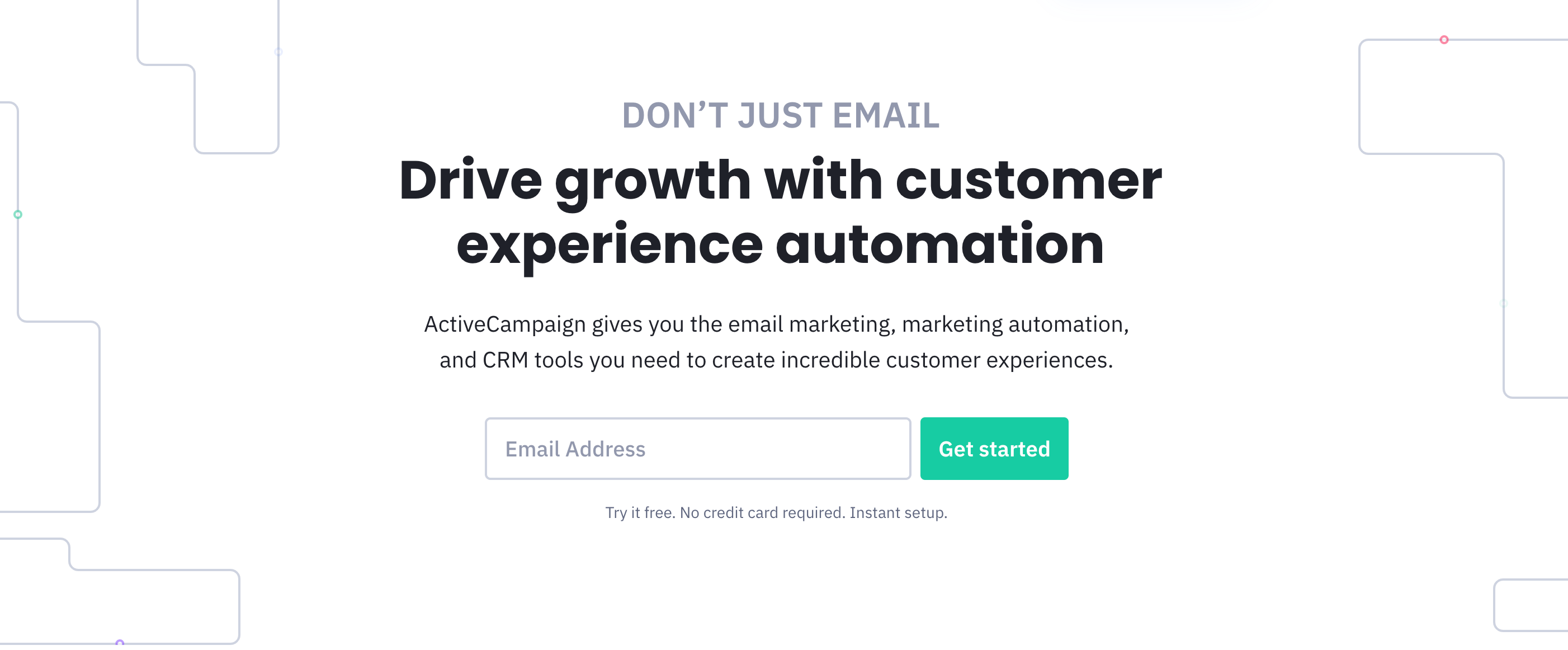 ActiveCampaign is an email marketing platform that provides sales automation software and cloud-based marketing with properties for web analytics, lead generation, a CRM platform, and a live chat messaging platform. 
It describes itself as the 'all-in-one marketing platform'. The tag is not without cause as it offers one of the best marketing automation, making it a good alternative to MailChimp. With ActiveCampaign, it is easy to create complex sequences of emails while adding several parameters like 'wait x number of days before sending', ' split tests between two messages' etc. 
It also allows you to split test up to five different email versions to know what content performs the best and the worst. Other key features of ActiveCampaign include:
Autoresponders 

The site and event tracking

Over 500 templates for campaign automation 

Individual customer analytics and scoring

Better customer support than MailChimp 
ActiveCampaign does NOT offer a free plan. Paid plans start from $49/month for 2,500 contacts on the yearly plan.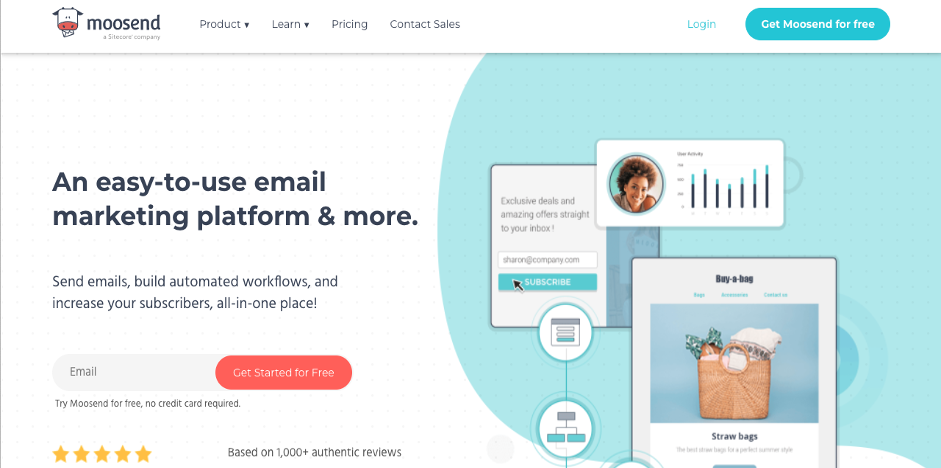 Moosend is another cheap alternative to MailChimp. It is an email marketing solution and marketing automation platform recommended for SMBs, e-commerce, startups, and bloggers. With Moosend, you can segment your audience with any variation you deem fit, even in the free version. 
The audience management tools available on the platform also allow for mastering list management and powering up your sales funnel for your online agency. It also offers a good variety of email templates and advanced segmentation. 
Moosend provides the MailChimp synchronization feature to let you automatically import your data from MailChimp. Other key features of this platform include:
A powerful drag and drop editor 

Free email newsletter templates 

List segmentation 

Email marketing automation 

Real-time analytics 

Sign up forms

Advanced integrations

Conditional triggers
Paid plans for Moosend start at $9/month for unlimited email campaigns. There's also a free version where you can send unlimited emails, create forms, and automate workflows for up to 1000 subscribers.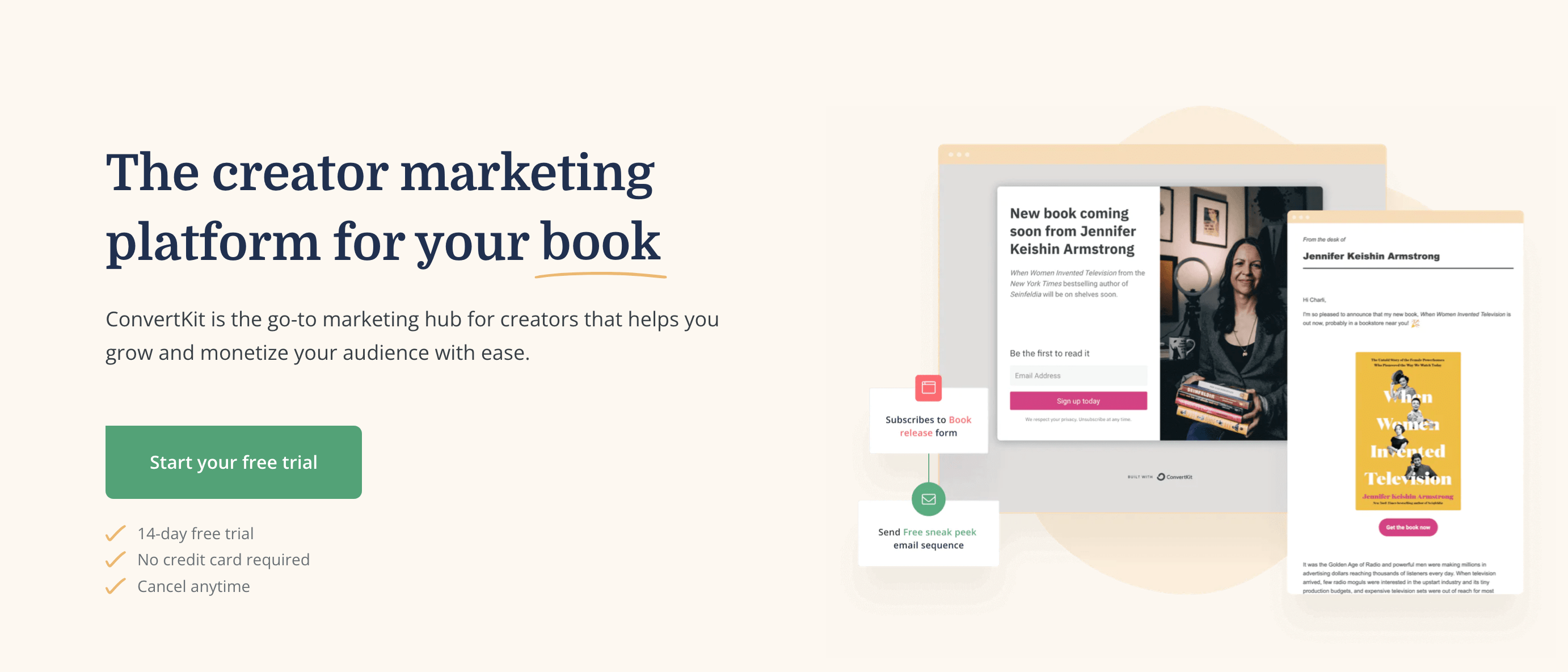 ConvertKit is an email marketing platform built by digital creators for digital creators. These include bloggers, artists, musicians, and YouTubers - mainly anyone that runs a creative business. 
Its email marketing tool is optimized for audiences. It has an edge over MailChimp as it does not charge twice for the same subscribers in different lists. 
There's also a free concierge migration service if you have over 5000 subscribers. ConvertKit offers an innate, user-friendly interface, analytics report that shows important metrics, and everything a creative needs for email campaigns.
It also has better customer service support than MailChimp. Some key features of ConvertKit include:
Visual Automation workflows

Email templates 

Email builder

A/B testing 

Email analytics and simple reporting

E-commerce integration and Behavioral targeting 

CMS integration
Paid plans start from $29/month and include all features. There is also a 30-day free trial that limits you to 1000 subscribers.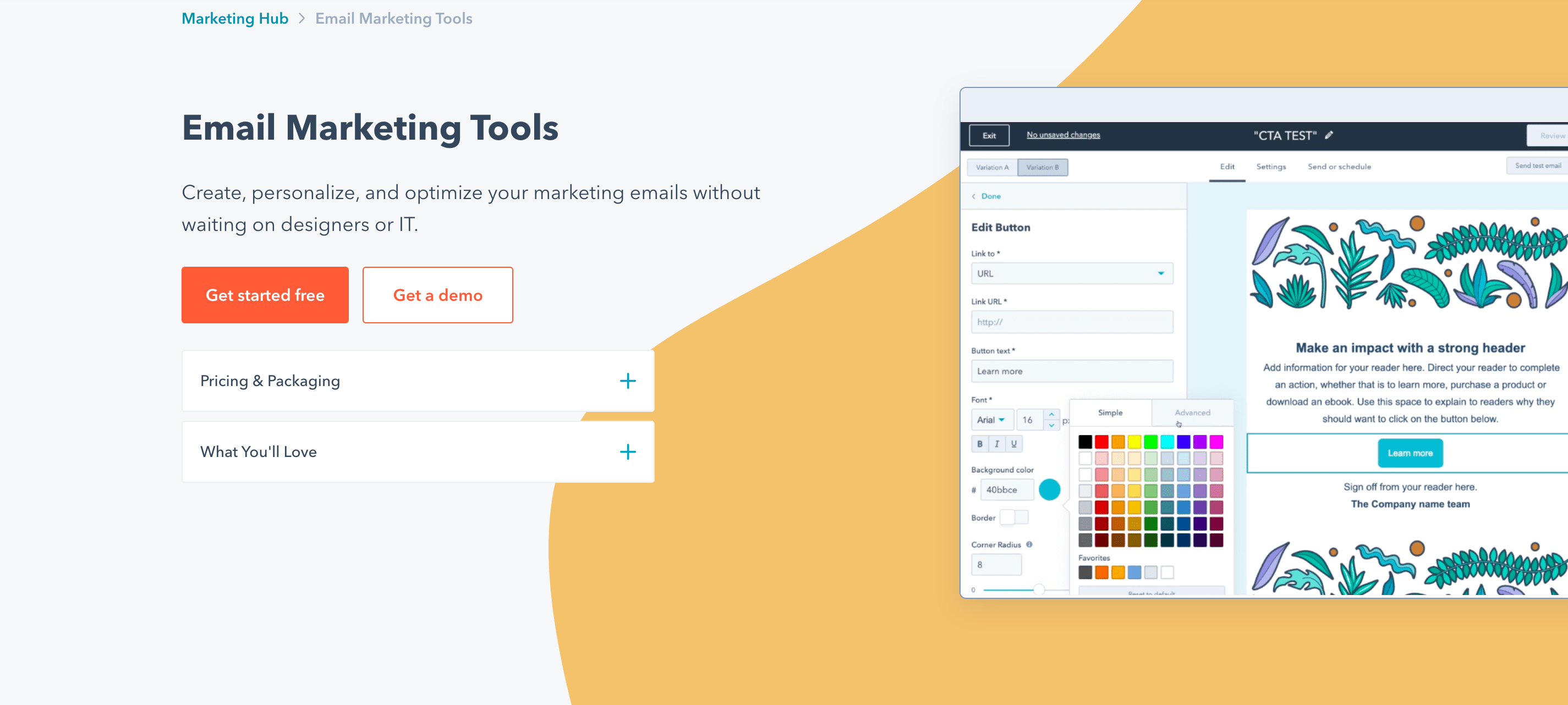 Hubspot is the go-to choice if you're looking for more than just an email marketing platform. It is an all-in-one CRM platform that includes collections of marketing tools including a forms builder, landing page builder, and, of course, an email marketing tool. 
Hubspot Email Marketing utilizes personalization data and marketing automation from its advanced CRM which assists in delivering the best user experience to boost sales, and conversions. This platform allows you to create mobile-optimized email campaigns, build custom templates, run A/B tests, and ultimately improve click-through numbers. 
Other key features include: 
Email Builder

Email templates 

List segmentation 

Personalization 

Marketing automation 

User-friendly charts
Hubspot has a free plan that covers a span of marketing tools that includes email marketing, forms, CRM, and social media management. Paid plans start at $50/month.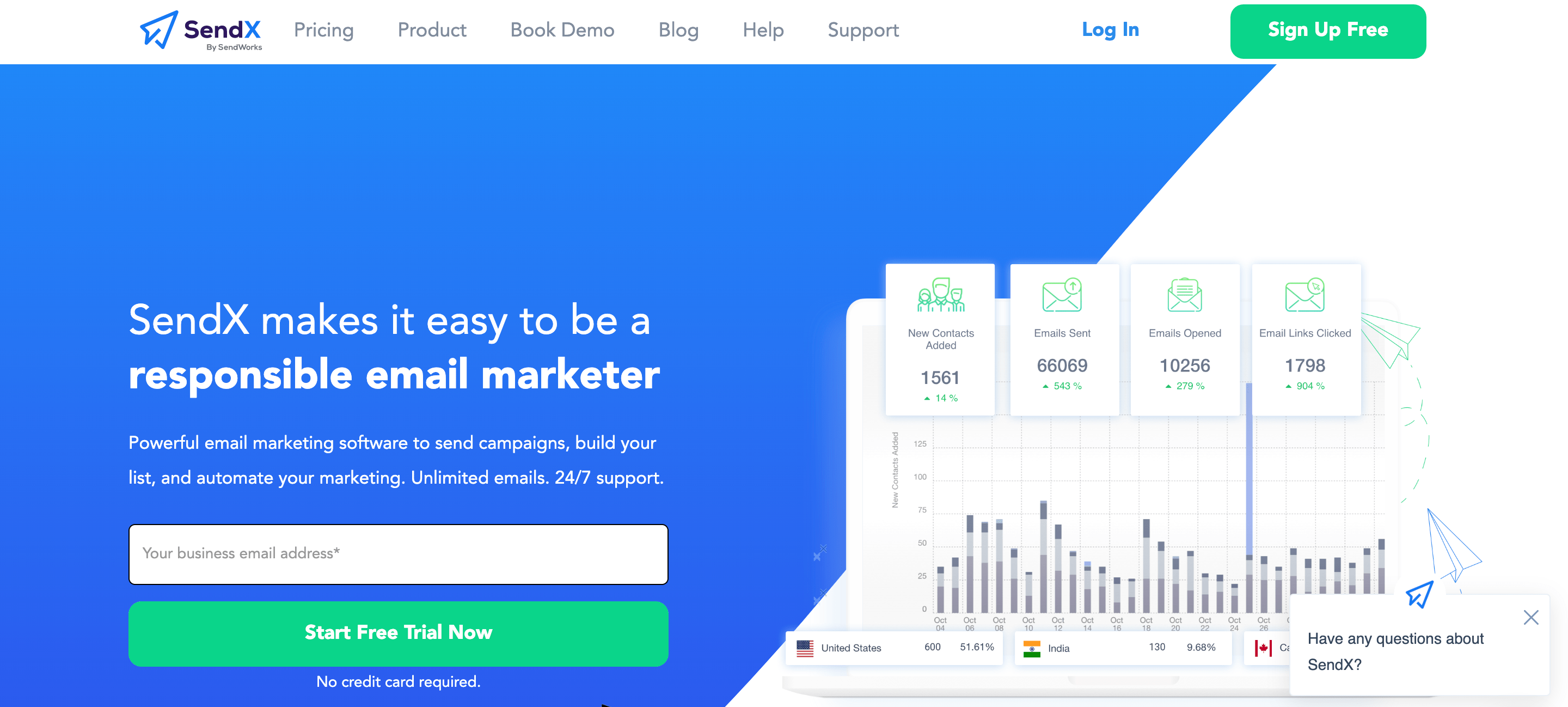 SendX is an intuitive and affordable email marketing software built to meet two main objectives of offering enough features at an affordable cost and straightforward pricing. With SendX, you can send unlimited email lists for every plan, no matter how big your email list is.
SendX email deliverability is one of the best, and you have the luxury to get in touch with an expert to solve your deliverability or engagement issues. Apart from this, the top features of SendX include a wide range of ready-to-use email templates, segmentation, a robust WYSIWYG editor, unlimited email lists, and best-in-class customer support.
With SendX, you can find all the necessary features at an affordable cost of just $7.49/mo for 1000 subscribers, and you just pay for the number of subscribers you have & get access to all the features. Also, SendX charges you based on your email subscriber size, so you don't pay for all contacts that are part of your audience, but only for the contacts, to whom you can send emails.
Smaily is an intentionally simple tool made to create and send out beautiful newsletters. It suits any user, regardless of background and proficiency – from little companies just starting their marketing journey to experienced email marketing pros and designers looking for further creative freedom. 
They stand out by offering a combination of extraordinary customer support, a comfortable price, and excellent quality. With customer experience as a primary focus, Smaily delivers cloud-based email marketing services, ranging from software to content development, design, and consultation. They work hand in hand with small to enterprise-level businesses, retailers, and design, advertising, and marketing agencies to develop original custom solutions which drive customer engagement and deliver a substantial ROI.
The features:
- Automations. Sending welcome and transactional emails, creating automated workflows, sending birthday/anniversary greetings, or saving a deal with abandoned cart emails – you name it! 
- Delivering emails and results. You can track opens, clicks, and results. Segmentation, managing contacts, and running multivariate A/B tests are all in the package. 
- Integrations. Endless apps and integrations allow you to make the most of your contacts. Connect all customer info from your website, CRM, and eCommerce platform. 
- Landing pages. You don't need to be a design guru to build a page that makes visitors want to explore. Smaily helps you build a beautiful landing page with minimal effort. 
- Creating beautiful newsletters. Outstanding design tools to create eye-catching email templates fit for any device. An award-winning drag-and-drop editor as a bonus. 
- Dedicated customer support and professional agency services. All your questions will be answered quickly, and you'll receive backup via ai live chat, email, phone, and even Skype. In addition, Smaily helps with design, HTML, and copywriting and offers marketing consulting.
Smaily offers limitless emails for up to 2000 unique subscribers for free! In case they have more subscribers or specific marketing needs, customers can flexibly choose between a monthly subscription or a pay-as-you-go package, both of which far exceed the price-quality ratio of competitors.
Conclusion 
MailChimp was once the leading and only choice for a cost-effective email marketing service. However, recent changes in its pricing coupled with other reasons have made it less affordable and effective than it once was. 
Presently, several MailChimp alternatives will work perfectly for you, even free ones. It's just a matter of assessing what your marketing needs are. This article explored the best email marketing automation platforms to substitute MailChimp.