Complete Guide on Real Estate Application Forms
Introduction
Real estate is one of the most profitable industries today, and with technological assistance, it is altering the industry on a daily basis. Whether you own a real estate firm or are thinking about establishing one, developing a real estate application form can help you achieve your goals.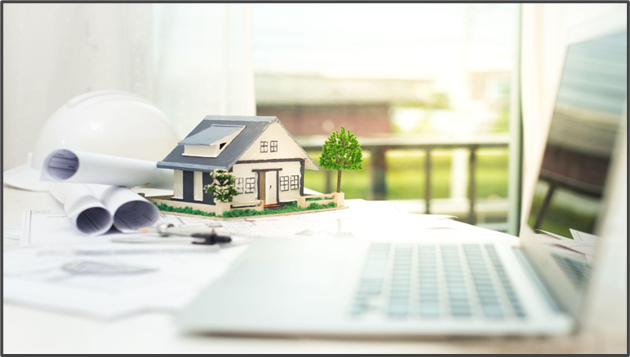 Nevertheless, when it comes to developing application forms for real estate, many realtors dismiss the relevance and choose to stick to the old ways of conducting business. In this post, we discussed the top advantages of application forms in the real estate industry.
What is a Real Estate Application Form?
A Real Estate Application Form is a digital or physical form used by real estate agencies, property managers, or landlords to collect information from potential tenants or buyers who are interested in renting or purchasing a property.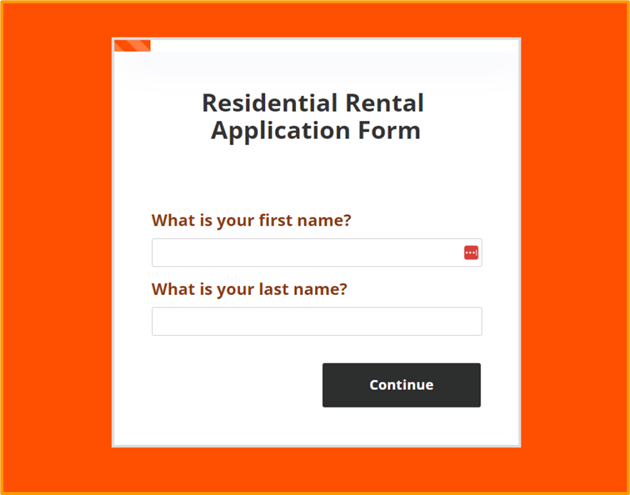 It typically includes questions about the applicant's personal information, employment and income, rental or mortgage history, and references. The form is designed to help the real estate agency or property manager screen applicants and choose the most qualified candidate for the property.
Importance of Real Estate Application Forms
Real estate application forms are crucial in the real estate industry as they help property managers and landlords to efficiently screen prospective tenants, verify their information, and make informed decisions on who to rent or lease their properties to. These forms collect essential information from potential tenants, such as personal details, employment history, rental history, credit history, and references. This information allows property managers to evaluate the tenant's financial stability, rental history, and suitability for the property.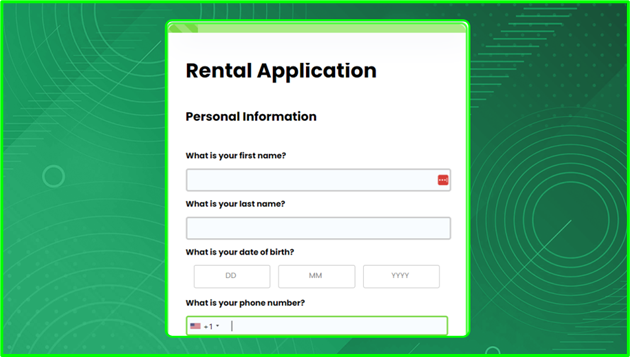 Using real estate application forms also helps property managers to ensure they comply with fair housing laws by having a standardized process that treats all applicants equally. Additionally, these forms help to mitigate the risk of tenant disputes or legal issues that may arise during the lease term by documenting the tenant's agreement to specific terms and conditions of the lease.
Overall, real estate application forms are essential in promoting efficiency, transparency, and compliance in the real estate industry, benefiting both property managers and prospective tenants.
Benefits of Real Estate Application Forms
With the potential of a mobile application in the real estate industry, realtors are seeking to create user-friendly and bug-free form applications. They intend to provide property purchasers with a powerful tool that allows them to effortlessly collect data from prospects with just a few questions.
A. Correct Data May Help You Contact Prospective Clients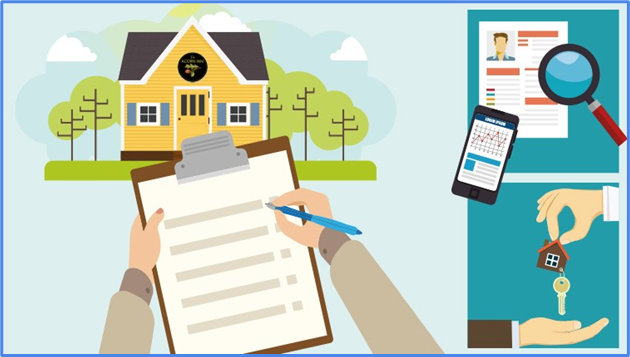 Real estate application forms allow you to target customers more precisely. That is feasible because you obtain information on clients such as their interest in purchasing homes (kind of properties), geographical location, demography, preferences, and so on. When you have data, you may be ready to convert your prospective consumers into purchases. You have other possibilities to present, such as location-specific communications, which will increase purchases.
B. Immediately connect and communicate with potential customers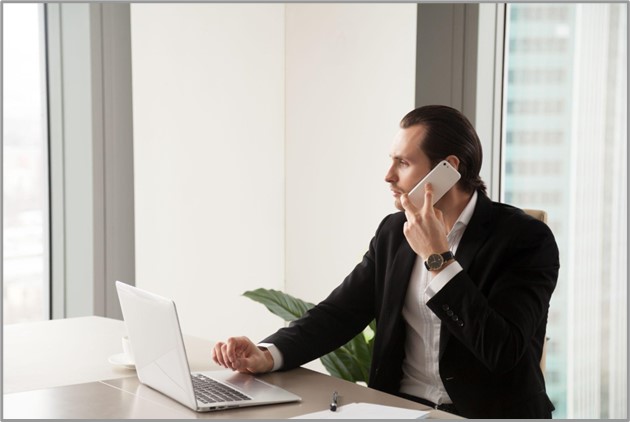 Most property purchasers dislike dealing with property owners and realtors through agents or other intermediaries. Formerly, this was not feasible; but, with the entrance of real estate application forms into the real estate industry, it has become useful. Most property buyers and renters use digital forms to look for realtors and property owners, rather than engaging with realtors through agents. Having direct client connections is critical to business success. You may use digital forms to connect faster.
C. Create Your Own Brand
In order to keep ahead of your competition, you must be exceptional. This is feasible with effective and distinctive mobile. Your form concept should be customer-focused and give a good user experience. In a nutshell, your form must stand out from the crowd. To reap the most benefits from branding, create a bespoke real estate application form.
D. Expand Your Market Reach
Make your form mobile-friendly. The bulk of smartphone users is young individuals who use their phones to seek real estate and rent. They might be a potential market for you. An online form builder mobile app (like LeadGen App) can help you grow your business and attract the attention of smartphone users. Create a real estate application form immediately, reach out to your consumers directly (no middlemen), and close a deal.
 E. Improve your sales and retention rates
It is difficult to increase and maintain property sales. Meanwhile, real estate application forms can help you grow your current consumer base. Deliver notifications, customized offers, messages, and more directly to your buyers, eliminating the need for a middleman. You may enable your clients to contact you immediately when they need to acquire a property using prospective marketing tactics.
F. Time-saving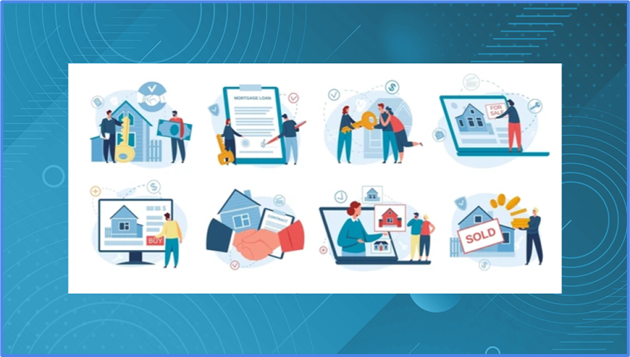 By providing an online application form, real estate agents can save time that would otherwise be spent manually processing and reviewing paper applications.
G. Accuracy
Online real estate application forms reduce the risk of errors or missing information that can occur when applications are completed manually.
H. Convenience
Clients can complete the real estate application form at their own pace and in the comfort of their own homes, at a time that is convenient for them.
I. Improved communication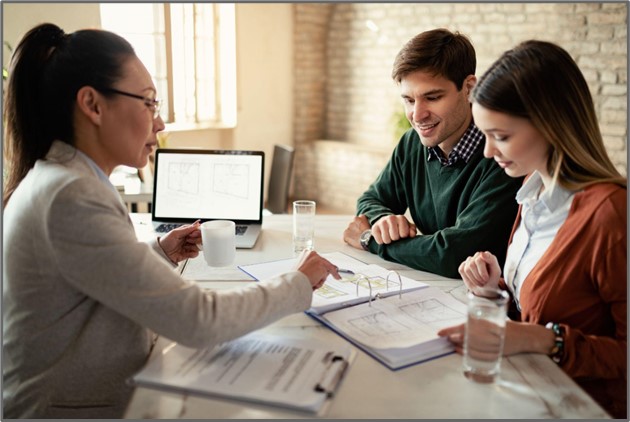 Real estate application forms can include fields for clients to enter their preferred method of contact and the best times to reach them, which can improve communication between agents and clients.
J. Increased efficiency
By collecting all necessary information in one place, real estate agents can more efficiently evaluate a client's application and move forward with the transaction process.
Best practices for creating online Real Estate Application Forms
Here are some best practices for creating an online real estate application form:
a. Keep it simple: Only ask for information that is necessary and relevant to the application process. Too many fields can discourage applicants from completing the form.
b. Use clear and concise language: Make sure the form instructions and questions are easy to understand.
c. Make it user-friendly: Use a responsive design that is optimized for desktop, mobile, and tablet devices.
d. Consider using conditional logic: Depending on an applicant's answer, some questions may not be applicable to them. Use conditional logic to show or hide fields as needed.
e. Use visual cues: Use color, spacing, and formatting to make the form visually appealing and easy to scan.
f. Test the form: Make sure the form works as intended by testing it on different devices and browsers.
g. Provide feedback: Once the form is submitted, provide feedback to the applicant that their application was received, and what the next steps are in the process.
h. Ensure data privacy and security: Use SSL encryption to secure the data transmitted from the form, and follow data privacy best practices.
Final Thoughts
Online forms may make a significant impact for brokers trying to gather real estate application data, whether it's for a rental or a loan, or for qualifying leads of sellers and consumers who require loan and rental application forms. Easily format your real estate forms to match the sort of property you're selling and capture all important buyer information. Let the prospective buyer provide information about amenities and property type, as well as swiftly organize viewing times. Our real estate form templates are an excellent fit for your requirements. Choose one of our templates or design your own real estate application form.