The complete checklist to build your B2B SEO strategy in less than 1 week: Consistent traffic and leads without spending any money into ads.
How to Use The SEO Checklist
Go through the checklist step-by-step​​. 
Strategy
Plan enough time for the strategy and planning of your SEO campaign. The first 3 categories (

Strategy, Tracking, Content Strategy

) are strategic areas where you assess your current performance and plan your goals and strategy
On-Page optimization




On-Page optimization

 

is putting

 

the strategy into practice on your

 

web pages (Essentially this part is about optimizing each page and blog post for a set of keywords (as defined in your strategy)

Technical SEO

Technical SEO is important for making sure Google and your  visitors can access your site without any errors and with great user experience. There are lots of little factors, but most importantly focus on page speed, removing broken links and pages and making sure the site is accessible.

Content Marketing:

Producing content regularly is key to making SEO work. Focus on quality of quantity and create web-pages and articles based on your keyword strategy.

Link-Building:

Finally, Link-Building which is super important to get SEO results. Link-building is the process of getting other brands to link to your website content.

A link is seen as a trust signal in the eyes of Google. Link-building takes effort, but is simple in its core: The more links from quality sites you can get to link to your site, the better your site will rank in Google.

 Just like content marketing, link-building is an ongoing exercise and need to keep doing it consistently to keep growing and retaining your rankings. Choose your preferred link-building tactics, e.g. guest post contribution to other websites.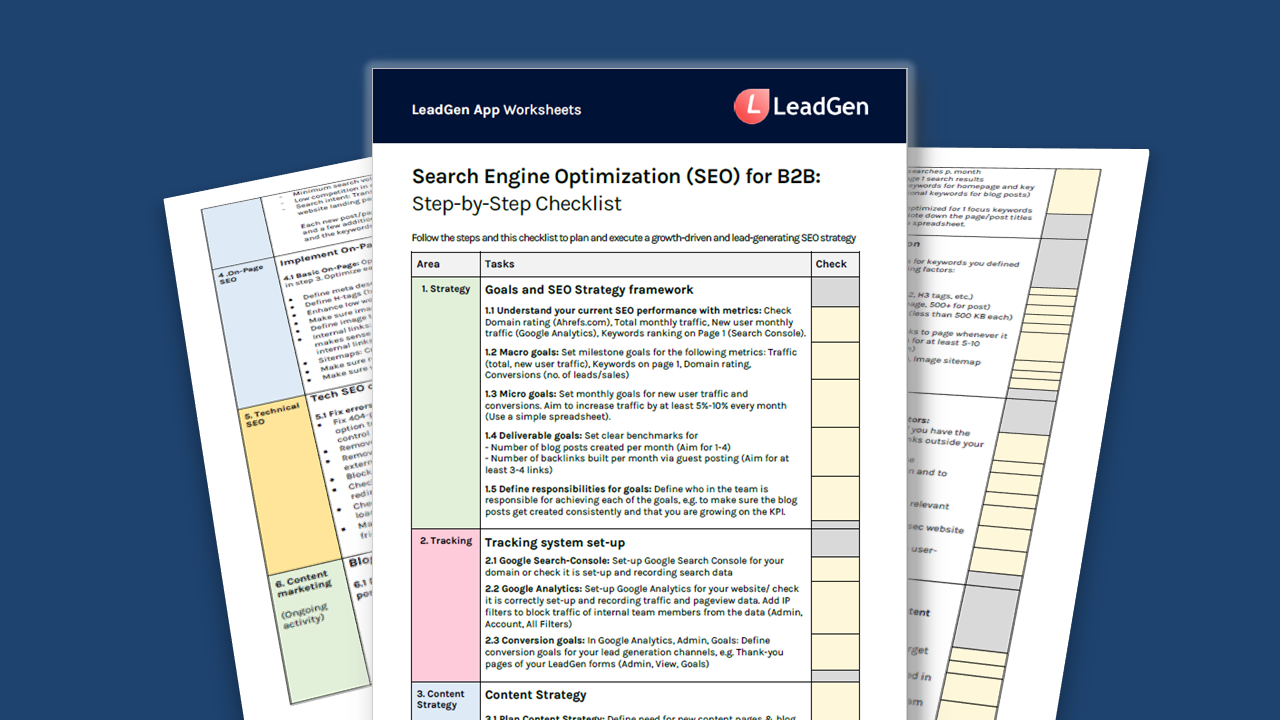 1. Listen to podcast episode on SEO for B2B brands with LeadGen App Co-Founder Christopher Lier: Providing more context on the key elements to get tons of traffic and leads from SEO
2. Convert more website visitors to leads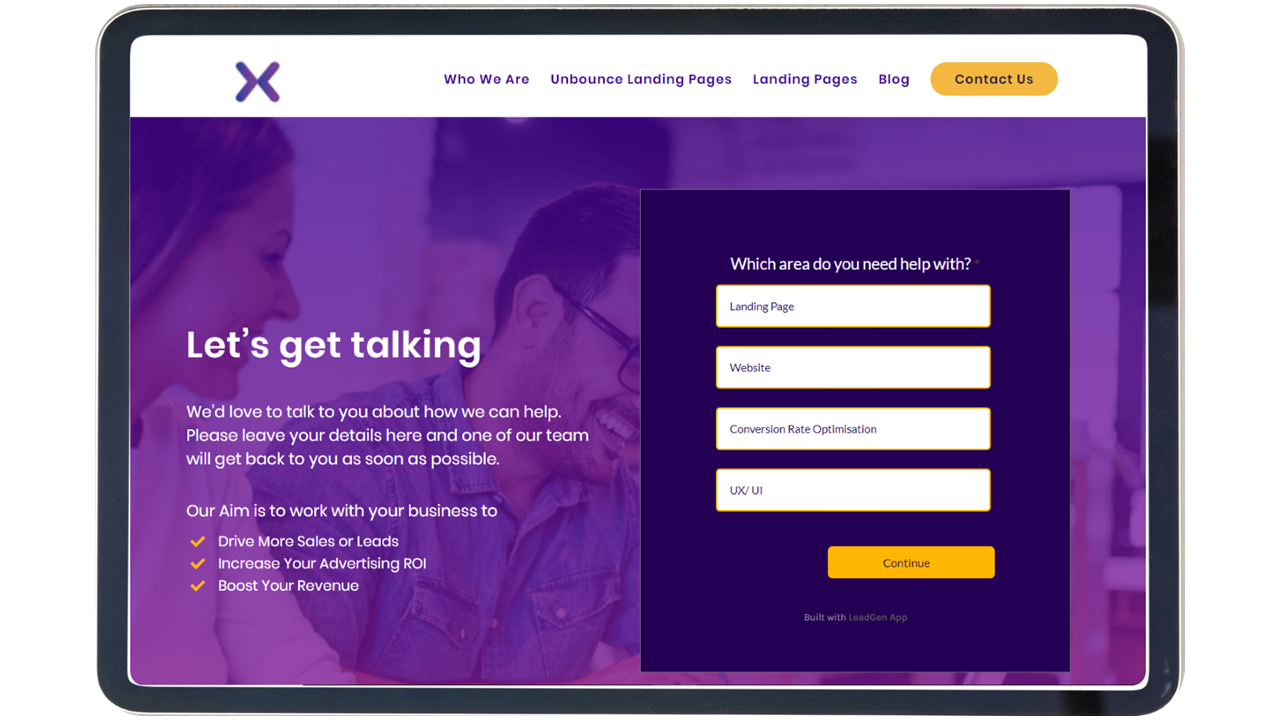 Getting targeted SEO traffic to your site is only one part of the game. Once you got traffic on your site, focus on converting it into leads. Use your website to convert more leads by optimizing your contact form with new LeadGen multi-step form.
When replacing classic web forms with multi-step forms we have seen a 5X growth in lead conversions. Try LeadGen App to build custom multi-step forms free here
Featured In Leading Tech & Marketing Brands