Top 11 B2B Lead Generation Tools & Apps to Automate Your Customer Appointments
Business automation technologies help managers improve their efficiency and customer satisfaction by eliminating the stress of time-consuming and repetitive jobs. Any company's ability to transform repetitious processes into a manageable and efficient workflow, regardless of its industry, is critical to its success. By completing more tasks in less time, business process automation transforms organizational management.
The basic premise of business process automation is reducing human error by automating manual and repetitive operations. However, as time passes, automation's influence in our work ethic becomes more prominent. We can save time and money by organizing human and system processes into the fully automated business process with the help of technology. Whether it's sales, marketing, workflow management or end-to-end job management software for field service companies, software, these technologies can handle the heavy lifting for you. As a result, business automation software can help your company become more resilient and increase sales productivity to achieve new heights.
The following are the most important business automation tools that any small and large company should have:
Workflow management: for job delegation automation and team engagement coordination.
Email marketing software: allows businesses to manage contacts, campaigns, and promotional materials through email marketing.
Personalized Customer service: if you don't look after your current and ideal clients, you'll be deemed a failure. CRM software is coupled with a wide range of third-party apps, guaranteeing that customer data is sophisticated.
Third-party integrations: While many automation solutions interface with other programs, it's doubtful that you'll be able to create your software infrastructure entirely through native integration. Integrations with third-party apps make it easier to share data between apps.
11 B2B tools and apps to automate customer appointments.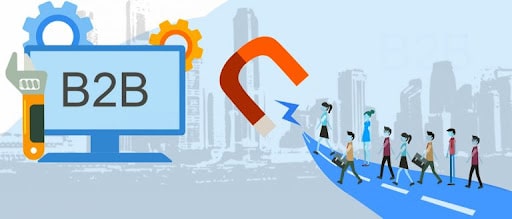 Booknetic
Booknetic is primarily an appointment scheduler plugin that assists a variety of organizations in automating their scheduling processes. The software's versatility allows it to be used by law firms, consulting firms, educational institutions, fitness trainers, medical institutions, and other sorts of businesses in any industry.
All events produced are automatically saved in the calendars of both clients and workers thanks to calendar sync. This allows managers to monitor employee productivity and get proper feedback  which helps to change their schedules as needed. It provides automation notifications and reminder tools to help enhance appointment attendance rates and reduce the expense of cancellations. You can either write your own messages or utilize the ready shortcode. Booknetic provides email, SMS, and WhatsApp notifications, unlike most business automation software.
The process of company automation includes online payment gateways. The plugin provides a native connection with the PayPal, Stripe, and WooCommerce payment gateways, allowing you to conduct transactions and sell e-commerce products without difficulty. The plugin's standout feature is its integration with Zoom, which allows consulting firms to streamline virtual meetings.
Slack
Despite the fact that email is the most popular method of communication with customers, you can cut down on its use among your employees. Slack's unique selling proposition when it first launched was that it would let teams communicate more efficiently. It now manages a significant number of projects for agile teams, product managers, startups, and large corporations. 
Slack is a digital workspace that allows remote and office-based teams to connect and collaborate via integrated apps. It has organized places called channels to delegate projects to competent organizations. Commenting, file sharing and cross-platform interlinking can all be done through channels. Workflow management includes bots and task managers for efficient delivery.
For one-on-one communication, you can use the built-in audio and video calls, as well as share your screen. However, you may start and join video calls right from the app by connecting video conferencing tools. Slack API can be used to build a bespoke app and connect it to other apps.
EasySendy
EasySendy is an all-in-one email marketing solution that allows you to carry all your various marketing channels together and accelerate traffic, a higher conversion rate, and better ROI for online geeks, marketers, small businesses, and startups.
In addition, you can easily design email templates for your campaigns.EasySendy is an affordable and easy-to-use feature that will boost your business performance by improving sales, open, and click-through rates. Furthermore, with the help of different SMTP relays, you can reach out to bulk audiences effectively.
You will get a real-time report about your email subscribers and statistics on the growth of email campaigns. You can quickly analyze the recent activities of your subscribers like opens, clicks, unsubscribing, etc. In addition, you can easily view the reports of recently sent email campaigns from the EasySendy Pro and Drip application.
Greminders
Greminders lets your clients arrange Zoom Meetings on your Google, Outlook, or Office 365 calendars, as well as send email, SMS, and voice reminders to participants.
All of the back-and-forth that goes into scheduling a meeting is eliminated. Customers should be able to cancel or reschedule appointments on their own. The system can then send automated Reminder appointment confirmation Text / SMS Messages to your clients to ensure they show up, reducing no-shows.
Active Campaign
ActiveCampaign is a customer relationship management (CRM) platform that connects B2B, B2C, and e-commerce firms. Other marketing automation, email marketing, sales, and support services are all integrated into the platform to give a unique customer experience.
Through well-prepared client engagement, you can easily move prospects through your sales loop. Lead scoring and automation segmentation inform users about which chances to prioritize and when to approach them. To boost sales interaction, this business automation software makes use of all consumer information and sends out automated messages.
As part of marketing automation, you may create a full marketing campaign, integrate offline and online produced client information into the system, and schedule follow-up emails. It's also one of the earliest visual process builder programs available. It has over 200 templates for things like delivering welcome letters, highlighting Woocommerce abandoned carts, gathering feedback, and tagging contacts.​. Customer assistance at ActiveCampaign is excellent, including lectures and one-on-one onboarding sessions.
Omnisend
Omnisend is a fantastic marketing tool for automating your business relationships. The omnichannel platform was created exclusively for e-commerce to help them leverage their various marketing channels and, as a result, increase sales. It works with Shopify, WooCommerce, and other e-commerce platforms to track client information. It syncs customer information dynamically into Facebook and Google for a more practical marketing experience.
By determining the email subject line and workflow, you may start a series of communications for all interested visitors. It contains a drag-and-drop builder to make the changes easier. Automation splits and A/B testing are now available to help you make data-driven decisions and enhance your sales incentives
Zapier
On the list of business automation tools, Zapier is at the top of the list. Businesses may save time and improve productivity by connecting over 3000 web apps.
When you connect your apps, information is automatically transferred across them, allowing you to concentrate on the most critical ones. New quests, client comments, and newly opened forums are all sent via connected channels.
You may tailor automated workflows by using built-in templates or by tweaking them. You can add customers' contacts to an email list or CRM and use them in marketing campaigns when they interact with your content or product. The dashboard can be customized to show information about tasks, connected apps, zap generation, zap account, and Google Sheet import.
It also contains a reformatter that you may use to automatically transform data into your desired format.
Asana
Asana is one of the best project management solutions you can use to automate your business. It aids in the organization of tasks and sketching of business processes. Its drag-and-drop visual builder aids in the creation of interactive boards in a short amount of time.
Multiple workstations make it easy for business owners and managers to handle different duties. All team members can focus on tasks and stay on top of deadlines with team calendar software. Users get auto-updates and automatic notifications when events change their state. You may also customize dashboards and charts, which you can then download or share with your colleagues. It works with GSuite, Azure, Dropbox, Slack, Tableau, Salesforce, Jira, and other pre-production tools used by software development firms.
Sprout social
One of the most popular social media management platforms is Sprout Social. It includes many marketing optimization tools to help you automate your company's online presence and meet KPIs. It connects to the most popular social media networks to manage both organic and paid campaigns.
Users can glean useful information from industry talks through social listening. This includes competitor research, sentiment analysis, influencer search, and other critical areas where you collect customer information.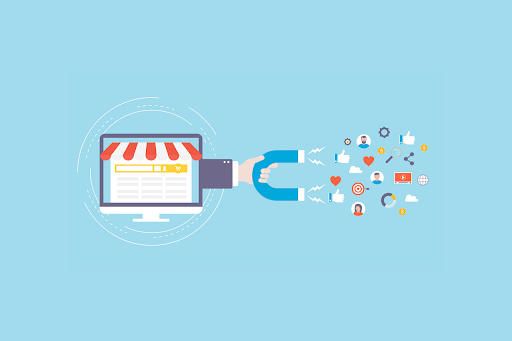 Clearout
Clearout Email Verification and Email Finder tool works towards the approach to an expanded reach, lowering hard bounces, and improving deliverability rates. It's created to improve sales and marketing efforts by making it easier to discover and reach your prospects via email.
It is hard to build an email sales & marketing list from scratch due to limited resources or the cost involved. Many companies buy preset profiled lists from a third party and send identical mass emails. It can put your business in a vulnerable position ascribed to the low quality of the database. To save your business from trouble Clearout Email Finder provides pre-verified email contacts backed with a confidence score to build a strong customer database.
Outfunnel
Outfunnel is a tool used to keep customer data in-sync across all your marketing and sales tools while recording all marketing engagement in your CRM. This tool aims to help marketers save time while enabling the sales team to focus on the most qualified leads. 
Outfunnel has an app connector, email marketing, web tracking, and lead scoring features to help keep sales and marketing teams in sync. Users can easily find the most qualified leads through web tracking and lead scoring features. It is one of the best project management software for marketing.
This tool has some powerful integrations, including integrations with Airtable, Pipedrive, Copper, HubSpot CRM, and Salesforce. If users can't find the integration they need, they can fill in a form to request it. 
Field Promax
Field Promax is primarily a cloud-based Field service management software solution, dedicatedly designed for service delivery businesses. The smart, efficient digital tool is widely popular across the globe for its vast range of features and impressive capabilities to streamline and standardize business processes. Essentially, one can take care and systematically automate the entire business operation with this stunning piece of technology. Field Promax offers digital solutions for almost all tasks, including scheduling, dispatching, estimates, monitoring, reporting, invoicing, and so much more.
It also features an integrated mobile application for both managers and field technicians. Using the app, technicians can clock in and clock out, accept or reject work orders, update their job status, notify the management about the time spent on a single assignment, add items and parts used to the work order so that they are calculated in the final invoice, and do so much more.
Thanks to GPS technology, the app efficiently connects the field technicians with the management operations back in the office, thus facilitating the most systematic, efficient, and effective remote collaboration for field service management. The highlight of Field Promax is its superior ease of use. The system, although packed with several advanced features and functionalities, has almost zero learning curve. Besides, it can be accessed via personal desktops and smartphones, without having to invest in any high-end gadgets or install any complex software.
To sum up, Field Promax is the ideal end-to-end field service management software solution for any service delivery business. It is curated to add more productivity, transparency, agility, and flexibility to your business, that too at a surprisingly affordable price.
Conclusion
It's difficult to lead a group of people. It's considerably more difficult to lead a group of experts. Because each expert has a different method of achieving a goal, they all have different priorities. You'll need to invest in the correct technologies to automate your firm if you want to track performance and enhance profits.