6 Ways to Use Videos for Lead Generation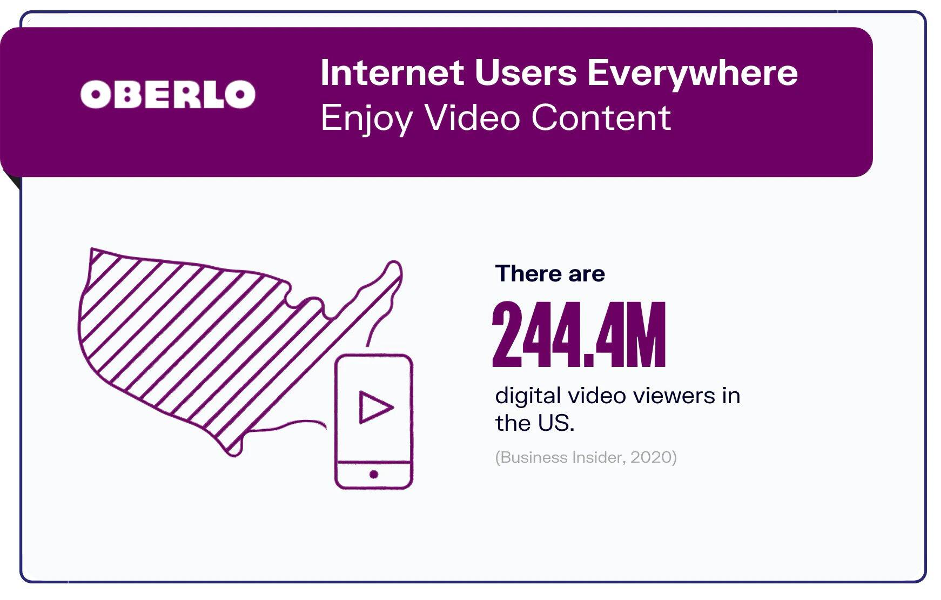 Video is the future of not just marketing but the online experience as a whole. As it stands, video is estimated to account for 82% of internet traffic as of 2022. 
In the US alone, the majority of the population engage with video content in some way or form every day.
Human beings are incredibly visual creatures, and videos have a naturally appealing and engaging effect on us.  Producing quality videos can have a direct impact on how long a user spends on your site, engaging with your content, and researching that content to help grow your reach. 
To ensure your videos are easily accessible and load quickly on your website, you can use a video compressor. This tool will help optimize your video files without sacrificing quality, making for a seamless and enjoyable user experience.
Marketers across the board are placing increased importance on the role of video content. As many as 83% of marketers say that involving videos in their marketing strategies increases the average time visitors spend on their page. Additionally, they agree that organic video and video ads are two of the most effective forms of lead generation.
When it comes to marketing, being able to identify and convert potential leads is the key to your brand's success. 
 6 Ways to Use Videos for Lead Generation
Lead generation is a primary concern for any business. Through gathering their information, you're able to identify quality leads, direct specific marketing to them and then convert them into valuable customers. 
Ones that will hopefully go on to become loyal, return customers, which is essentially what good brands are built on.
1. Use video to boost your social
Having a well-developed and active social media platform is essential for obtaining qualified leads. Especially in an age where everyone and their mother has some sort of social media profile.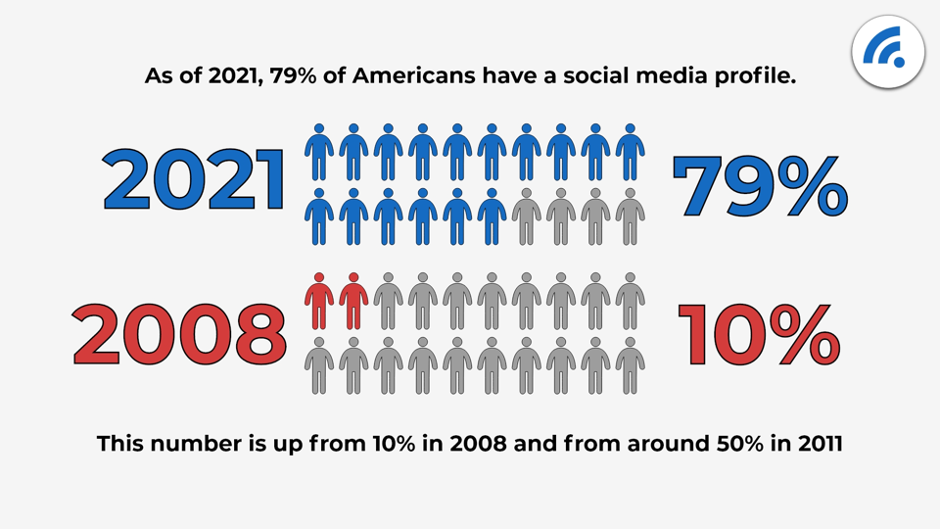 Videos are becoming increasingly major parts of every part of today's digital landscape. As per video marketing statistics by Statista, the amount spent on video marketing will reach $92.253 billion in 2023. Whether it's TikTok, Facebook, YouTube, or Instagram, each platform has a dedicated video-based section that's grown exponentially year after year.
To keep up with this trend, tools like the Tik Tok Video Downloader have gained popularity. Where Instagram was once heavily photo-reliant, things like video-based "reels" have become major aspects of social media platforms.
For those aiming to enhance their TikTok presence and engage a wider audience, understanding how to attract more TikTok followers becomes increasingly crucial. Here is the finest tutorial on how to convert video to mp4 online if you need to convert your web videos.
A lot of these videos make use of captions to boost their SEO and accessibility. This is done using various tools that enable you to transcribe a youtube video and convert it to captions for the hard of hearing. This means even more people become potential leads. In SEO terms, having text for bots to crawl and index often improves your rankings, which helps your video get seen by more people.
That's vital because, according to research from Animoto, 64% of users who've seen a marketing video on Facebook, for example, act on it. When you take into account just how many people are active on social media, that 64% is an awful lot of potential leads. Just for context, according to digital trend analyzer Kepios, as of July 2022, there are 4.70 billion social media users worldwide.
It's important to remember to tailor your content to your audience. While users of various platforms do love to see and engage with video content, they don't necessarily all like or want the same types of video.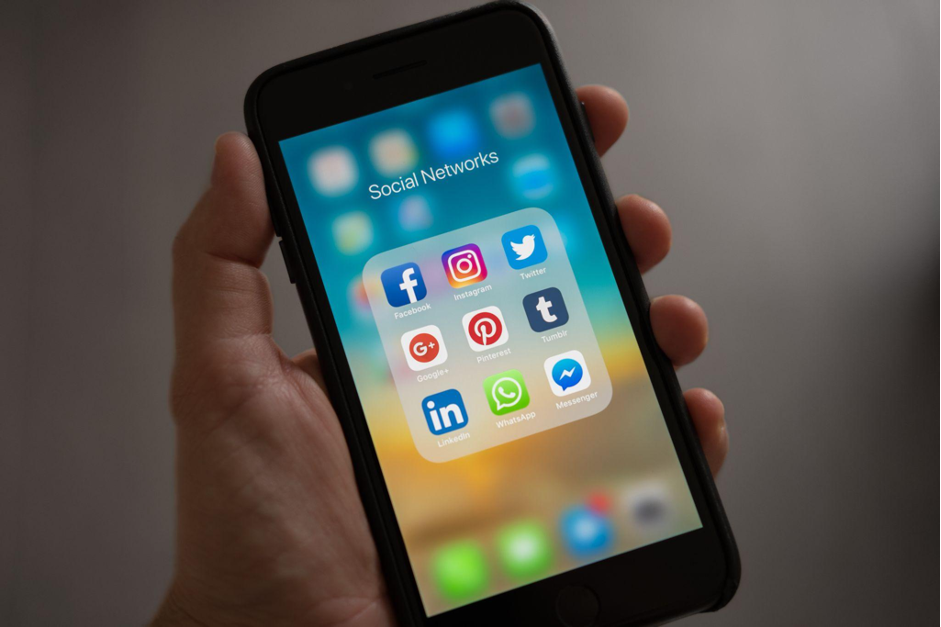 2. Use video on your landing page
Your landing page should be the page with the most lead generational potential. That's because it's where most of your traffic is funneled towards and is often the main place where potential leads are exposed to more of your content.
That make's it the perfect place to palace detailed, informative, and engaging content that directly boosts lead generation. 
Enter, video content!
Whether you build your landing page around your video or use it to emphasize specific parts of your other content, combining video content with your landing page is one of the best ways to convert leads. In fact, that conversion rate can be boosted by as much as 80% by involving video.
Users have an increasingly short attention span and are more naturally inclined to video-based content over other forms. Directing leads to a video on your landing page is an effective way to retain their attention and get them interested in what you and your brand have to offer. 
The more interested your audience is in what you have to offer, the more likely it is that they'll go on to become customers.
3. Specify your content
Video content is clearly a great and effective way to generate quality leads as well as improve your conversion rates. Despite that, it's important to remember to create nuanced content that's specific to the type of audience you're targeting, using AI writer software.
For example:
Explainer Videos
Explainer videos are entertaining, engaging (often short and animated) pieces of video content that introduce your brand or product to your audience. For example, online pet stores that usually sell a wide variety of products, create explanatory videos for their platforms where they talk about products like water fountains for cats, dog repellent for yard, dog travel crates, and other products related to pets. Being simple and to the point, they're a great way of showing you solve a problem the potential lead is facing.
When it comes to the marketing funnel, explainer videos are the perfect way to drive potential customers down the funnel 
Educational Videos
Educational videos are a great way to present your brand as experts or trusted sources regarding a particular topic. So, it should be no surprise why video podcasts have become so popular as they are easy to start with good video recording software and don't require a large monetary investment. Whether they're simple "how to" or complex issues, you immediately convey your value by addressing your users' pain points.
Testimonials/Case-studies
Testimonials of your best customers telling others about the effects your brand has had on them are a great way to promote your value. 
It's also an effective way to directly demonstrate what you have to offer and build a sense of trust from potential customers. Especially if the customers in your testimonials or the brand they represent are well known.
Event Videos
Event videos are one of the simplest promotional tools to help generate leads. Whether that's a webinar or a real-life event, 
Since it requires confirmation of attendance of some kind, users will automatically have to fill out a lead form of some sort. In order to get users to feel comfortable doing so, a great video of what you have to offer can help put their minds at ease.
Whether you're offering answers to questions you've put out there or offering to act as an industry meetup, event videos are incredibly useful when it comes to generating interest and information.
4. Involve video in your email campaigns
Email marketing is one of the most cost-effective marketing tools out there, with an average return of $36 for every $1 spent. You can get started with email marketing campaigns with the tools like Campaign Monitor, MailChimp, and Sendinblue. You can also use alternatives to Constant Contact which is one of the best email marketing tools.
It may feel old-fashioned, but email campaigns can also be incredibly effective. Especially when you combine it with the sheer engagement video content can bring to your brand. 
Research by Campaign Monitor revealed some insightful stats that show the effect of videos in conjunction with email campaigns. 
According to them, the video:
Boosts email open rates by 19%.

Increases clickthrough rates by as much as 65%.

Reduces unsubscribes by 26%.
As far as cost-effective lead generation goes, you'd be hard-pressed to find a better solution than combining great videos with a well-developed email marketing campaign. 
5. Use video to gate your content
Gating content can seem, at least at first, like a very disruptive way to engage with potential leads. The truth is, it's actually one of the most effective lead generation techniques.
In fact, as much as 80% of B2B marketing assets are gated.
If you're not familiar with how gating content works, it's really quite simple. All you do is lock a portion of your content behind a digital "wall". If your content is good enough, simply asking them for an email address in order to access it can be incredibly effective. 
Essentially, you're asking your users to do something before they can fully access your content. If you've got stellar, informational videos that are free to access and make users want to see more, this can be a great way to develop leads.
6. Incorporate CTAs
Video can be a fantastic tool to use when you combine the engagement and easy-on-the-eye nature of a great video with an effective and direct Call-to-Action.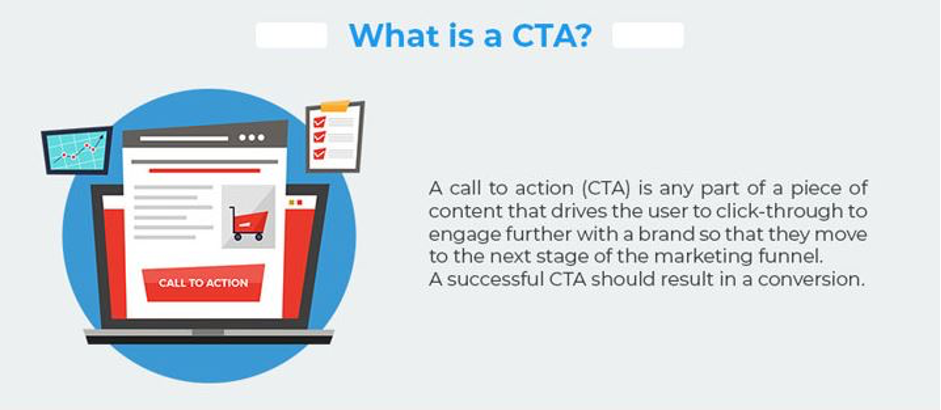 Youtube is a great example of subtle, but effective ways to use a CTA to build a subscriber base and grow your audience. When content creators ask you to subscribe or "hot the bell to receive notifications", they're attempting to do just that. By viewing more of their content, you're more likely to build a relationship with them and their brand.
If you're looking to get users to sign up to a website, it's important to display the value the user is getting once they sign up. Including a video with an effective CTA next to a lead generation form is a great way to go about doing so.
The sheer power of high-quality videos that promote your brand's value can be an incredibly powerful tool to entice visitors to sign up to your site. 
The more exposure an individual has to content that's relevant and valuable to their specific needs, the more likely they are to become customers in the long run.
Final Thoughts
In 2022 video is the ultimate marketing tool.  
That's especially true when it comes to lead generation, something over 83% of marketers agree about. 
Lead generation is essential if you want your business to grow and thrive. Through the gathering of your customers' information, you're able to market to them directly, often with much more nuance and effectiveness than just broad-scale marketing techniques.
Video is a vital way to gain a customer's trust, without which any and all lead generation is doomed to fail. Customers need to see that you have something of value to offer them and that you're a reputable source to entrust their details with.
Since videos appeal to the part of the human brain that's intensely visual, it's no surprise that customers prefer to learn about a brand through video. It's also not surprising that it's also one of the most effective tools out there. 
Ultimately, a huge part of lead generation requires your potential leads to remember your brand and what it has to offer. As far as information retention goes, there's nothing better than a high-quality, informative, and relevant video.
Something the exact audience you're trying to capture agrees with, saying that video allows them to capture and retain 95% of any given video message. 
Ultimately, great lead generation and great videos go hand in hand with generating high-quality leads, which, at the end of the day, is what quality marketing is all about!