Conversational AI: Exploring ChatGPT's Potential for Customers
Imagine a world where businesses can provide round-the-clock customer assistance without limitations. ChatGPT, an advanced Conversational AI model developed by OpenAI, offers just that. It's like having a friendly and knowledgeable brand representative available to chat with customers at any time of the day or night.
But ChatGPT is not just a robotic assistant. It has a personality and the ability to engage customers in a way that feels human. Brands can customize ChatGPT to reflect their unique tone, voice, and even brand personality. 
This means that customers can have conversations that align with the brand's character, making the interaction not only helpful but also enjoyable. In this blog post, we will delve into the fascinating world of ChatGPT, a powerful tool that brings human-like conversation to the forefront of customer support, and how brands can leverage this conversational AI to engage customers.  Excited? Let's get into it. 
Enhancing Customer Support with ChatGPT
First and foremost, conversational AI tools like ChatGPT can help brands enhance their customer support. Here's how:
A. 24/7 Availability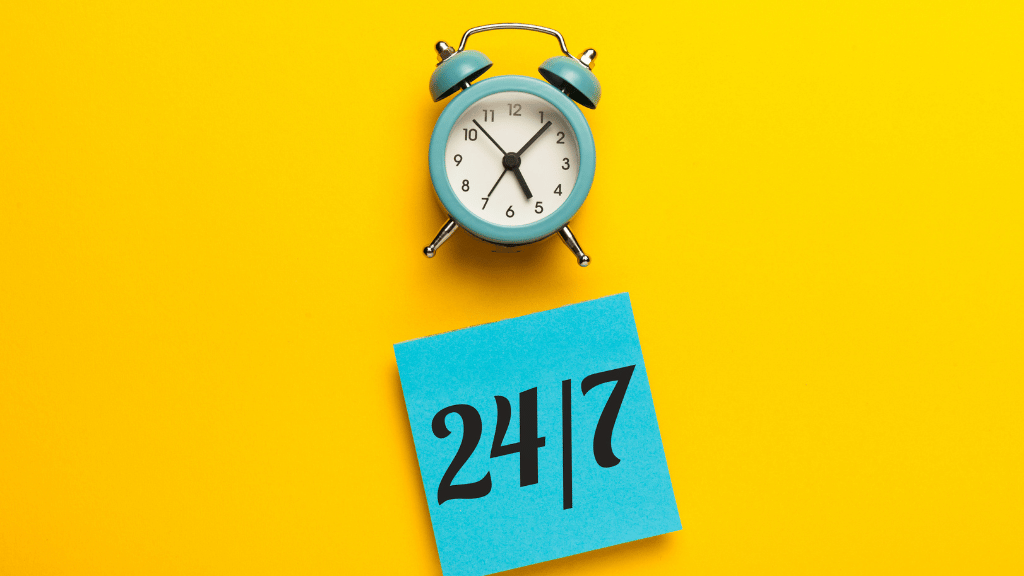 "One of the standout advantages of integrating ChatGPT into customer support is its round-the-clock availability. Unlike human agents who have limitations in terms of working hours and availability, ChatGPT statistics show that it can tirelessly engage with customers at any time of the day or night.", says Mark Valderrama, CEO & Founder of Aquarium Store Depot. This means that customers no longer have to wait until the next business day to get their queries addressed.
The impact of 24/7 availability on customer satisfaction and loyalty is significant. Imagine a customer facing an issue with a product or service late in the evening. Instead of feeling frustrated and having to wait until the next day for assistance, they can immediately turn to ChatGPT for support. 
This instant availability creates a sense of reliability and responsiveness, fostering a positive customer experience.  When customers know that they can rely on a brand to address their concerns promptly, they are more likely to feel satisfied and develop a sense of loyalty towards the brand.
B. Personalized Customer Interactions
Faizan Ahmed Khan, Sr. Content Marketing Specialist at UBUY Kuwait, says "ChatGPT possesses the ability to be trained in understanding and responding to individual customer preferences. By analyzing customer data, purchase history, and interactions, brands can tailor ChatGPT's responses to align with each customer's unique needs."
This personalization goes a long way in creating a stronger brand-customer relationship. For example, let's say a customer frequently orders vegan products from a food delivery service. ChatGPT can be trained to recognize this preference and provide customized recommendations based on vegan options. 
This level of personalization not only saves the customer time in searching through a vast menu but also demonstrates that the brand understands and values their individual preferences. It adds a touch of personal connection and helps to build trust and loyalty.
C. Instantaneous Responses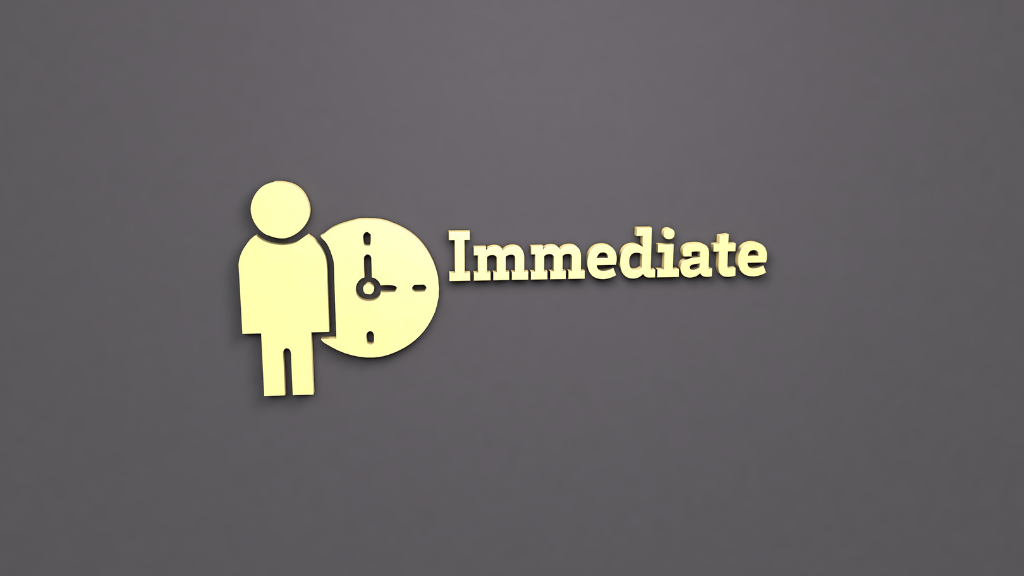 "Customers expect quick resolutions to their queries. This is where AI-driven chatbots, like ChatGPT, excel. These chatbots can analyze and process customer inquiries almost instantly, providing real-time responses.", shares Sumeer Kaur, Founder of Lashkaraa.com. The speed advantage of AI-driven chatbots ensures that customers don't have to endure long waiting times or be put on hold.
Consider a scenario where a customer contacts an e-commerce brand to inquire about the delivery status of their order. With ChatGPT, they receive an immediate response confirming the current status, estimated delivery time, and any other relevant information. The instantaneous response not only resolves the customer's query promptly but also creates a positive impression of the brand's efficiency and dedication to customer satisfaction.
Addressing customer queries and concerns in a timely manner is crucial for maintaining customer satisfaction and preventing potential frustration or negative reviews. By leveraging the speed advantage of ChatGPT, brands can significantly enhance their customer support and ensure a smooth and efficient experience.
ChatGPT as a Social Media Assistant
When it comes to engaging customers, social media is the go-to platform to have conversations and answer questions.
A. Engaging Customers on Social Platforms
Social media platforms play a significant role in shaping brand-customer interactions. ChatGPT brings tremendous potential to handle customer queries and comments on these platforms, ensuring a seamless and engaging experience for customers. Alexandra Cotes Daes, Marketing Director at Toronto Flower Co, adds, "ChatGPT can be integrated into social media accounts, enabling it to respond to customer inquiries, address concerns, and provide information. Whether it's a question about product features, a request for assistance, or even a general comment, ChatGPT can handle a wide range of customer interactions effectively."
This availability of support directly on social media platforms adds convenience for customers, as they can receive prompt responses without having to navigate to a separate support channel. Moreover, ChatGPT's ability to understand and respond to individual customer preferences can be particularly valuable on social media. 
For instance, if a customer expresses their interest in a particular product line or asks for recommendations, ChatGPT can analyze their previous interactions and tailor its responses accordingly.  This personal touch demonstrates attentiveness and fosters a sense of connection between the brand and the customer, ultimately strengthening brand reputation.
B. Brand Image and Crisis Situations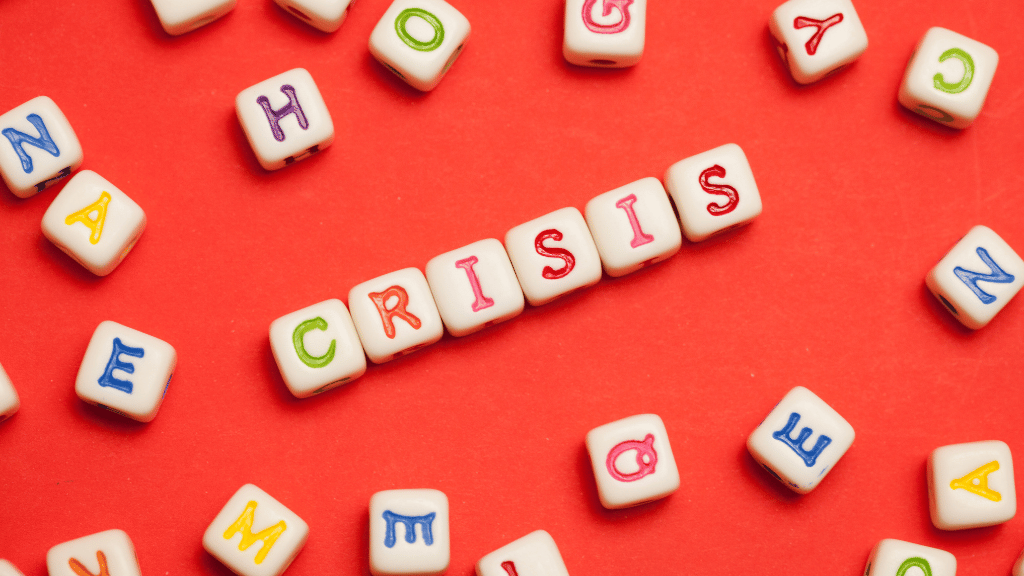 Alison Lancaster, CEO of Pressat.co.uk, says, "In times of crisis or sensitive situations, maintaining a positive brand image becomes crucial. ChatGPT can play a significant role in managing online reputation during such instances. AI chatbots, like ChatGPT, can handle sensitive customer concerns effectively, providing thoughtful and appropriate responses."
During a crisis, customers might turn to social media platforms to voice their concerns or seek information. ChatGPT can swiftly address these concerns, provide accurate information, and offer reassurance.  By promptly and empathetically responding to customer queries during crisis situations, brands can demonstrate their commitment to transparency and customer well-being.
For example, let's consider a scenario where a brand experiences a product recall due to safety concerns. Customers may have questions and express their worries on social media platforms. ChatGPT can be trained to handle such situations sensitively and provide customers with detailed information about the recall process, safety measures, and any necessary actions they need to take. 
"Customer crisis management is crucial. The proactive and transparent approach with conversational AI helps to maintain customer trust and mitigate any potential negative impact on the brand's reputation.", says Jonathon Reilly, Co-Founder of Akkio.
Brand-Specific Chatbots
Brands can build chatbots that are brand-specific and create consistent brand experience when interacting with customers.
A. Defining Brand Personality
In the realm of customer interactions, brand personality plays a pivotal role in shaping customer perceptions and building emotional connections. A brand's personality encompasses its unique characteristics, values, and tone of communication. 
Anthony Dutcher, Chief Marketing Officer of Veriheal, says, "When it comes to Conversational AI, like ChatGPT, infusing it with the brand's personality becomes crucial for creating authentic and engaging customer experiences." Think about your favorite brand. What words would you use to describe its personality? Is it friendly, sophisticated, playful, or professional? 
These personality traits set the tone for customer interactions and help establish a distinct identity for the brand. ChatGPT can be tailored to reflect these traits, ensuring that every conversation with customers embodies the brand's essence.
B. Training ChatGPT for Brand-Specific Interactions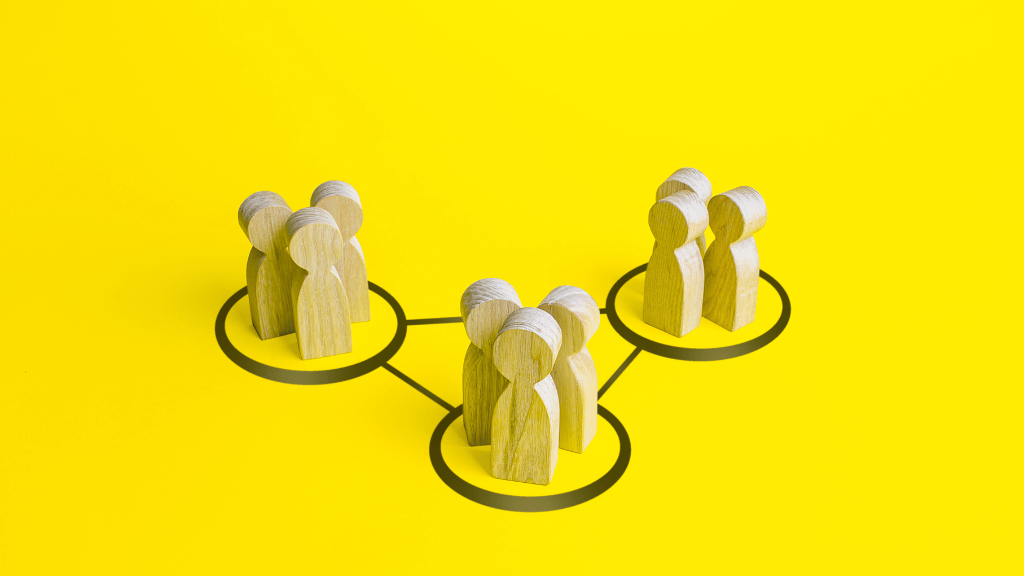 Training ChatGPT to align with the brand's values, language, and tone is a process that enables a more personalized and consistent chatbot experience for customers. 
For instance, a luxury fashion brand would want ChatGPT to adopt a sophisticated and refined tone, using terminology and expressions that reflect their industry and cater to their discerning customer base. 
On the other hand, a youth-oriented brand might aim for a more casual and friendly approach, using slang or incorporating elements of pop culture. Gerrid Smith, CMO at Joy Organics, says, "Through training, brands can ensure that ChatGPT understands and responds in a manner that resonates with their target audience."
The training process involves providing ChatGPT with ample data that represents the brand's desired language and style. This can include customer interactions, marketing materials, and other relevant content. By exposing ChatGPT to these inputs, it learns to generate responses that align with the brand's personality. The benefits of a consistent and brand-specific chatbot experience are numerous. 
Firstly, it helps to reinforce brand identity and recognition, as customers become familiar with the chatbot's distinct personality. 
Secondly, it creates a cohesive customer journey across different touchpoints, such as websites, social media, and messaging apps. Customers can have consistent and enjoyable interactions, regardless of the platform they choose to engage with.
For instance, if a customer starts a conversation on the brand's website and later continues it on social media, the transition feels seamless because ChatGPT maintains the same brand personality throughout. This continuity enhances the overall customer experience and contributes to a stronger brand-customer relationship.
Implementation Challenges and Ethical Considerations
As exciting as it might sound, engaging customers with conversational AI can also come at risks. So being familiar with limitations and ethical best practices is important. Here's what you need to know:
A. Bias and Fairness
While Conversational AI holds immense potential, it is essential to acknowledge and address the challenges of bias in AI models. Bias can inadvertently influence the responses generated by ChatGPT, leading to potential inequalities or unfair treatment in customer interactions.  Recognizing and mitigating bias is crucial to ensure inclusive and equitable conversational experiences.
To tackle bias, developers and brands must actively monitor and analyze the outputs of ChatGPT, particularly when it comes to sensitive topics or demographic factors. They can review and modify training data to ensure a diverse representation of perspectives and avoid reinforcing existing biases. Additionally, ongoing testing and refinement are necessary to identify and rectify any unintended biases that may arise during real-world interactions.
For example, suppose a financial institution uses ChatGPT to provide customer support. It is essential to consider potential biases related to loan applications or credit evaluations. By closely examining the system's responses and continuously refining its training data, the brand can ensure that ChatGPT offers fair and unbiased assistance to customers from all backgrounds.
B. Privacy and Data Security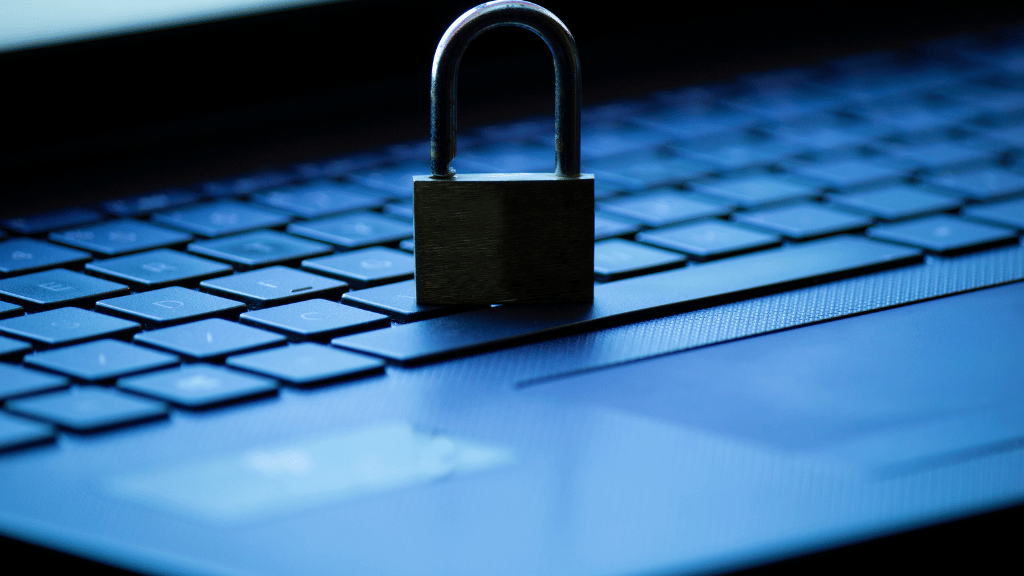 Privacy and data security are paramount considerations in the implementation of Conversational AI. Collecting and processing customer data through ChatGPT necessitates a responsible approach to safeguarding personal information and building customer trust.
Brands must adhere to stringent data protection regulations, ensuring that customer data is handled securely and used only for its intended purposes. Implementing encryption, anonymization, and access controls can help protect sensitive information from unauthorized access. 
Transparent communication about data usage and obtaining customer consent for data processing are also crucial in maintaining transparency and fostering trust. For instance, when customers engage with ChatGPT, their conversations may involve sharing personal details, order information, or even emotional experiences. It is the brand's responsibility to safeguard this data, assuring customers that their information is secure and will not be misused.
Regular security audits, vulnerability assessments, and staying up-to-date with the latest security practices are vital to address evolving threats and maintain the integrity of customer data.
Real-World Examples of Brands Using Conversational AI Chatbots for Customer Support
Implementing Conversational AI chatbots for customer support has gained traction among various brands. Let's explore a few real-world examples:
a. Bank of America - Bank of America utilizes an AI-powered chatbot called Erica to assist customers with their banking needs. Erica provides personalized recommendations, answers queries about account balances, transactions, and offers financial insights. The chatbot enables customers to manage their finances conveniently through natural language interactions.
b. Sephora - Sephora, a renowned beauty retailer, uses a chatbot named Sephora Virtual Artist. This AI-powered assistant helps customers explore products, provides personalized recommendations, and offers beauty tips. By simulating an in-store beauty advisor experience, Sephora enhances customer engagement and facilitates a seamless shopping journey.
c. Domino's Pizza - Domino's Pizza has leveraged Conversational AI with its chatbot, Dom, to streamline the ordering process. Customers can interact with Dom through various platforms, including their website, mobile app, and messaging apps, to place orders, track deliveries, and resolve inquiries. The chatbot ensures a convenient and interactive experience for customers, reducing friction in the ordering process. As a result, ordering takeaway pizza has never been easier and more enjoyable!
d. Airbnb - Airbnb incorporates Conversational AI in its customer support with a chatbot called Airbot that works like a travel agent. It assists users in finding accommodations, handling reservations, and addressing common queries. The chatbot's natural language processing capabilities enable it to understand complex travel requests, providing tailored recommendations and ensuring a smooth booking experience for customers.
These real-world examples demonstrate how Conversational AI chatbots are being effectively utilized by brands to enhance customer support, streamline processes, and provide personalized assistance.
Conclusion 
The future of Conversational AI with ChatGPT offers exciting possibilities for engaging customers and transforming customer support. With its 24/7 availability, personalized interactions, and instantaneous responses, ChatGPT enhances customer satisfaction and loyalty. It serves as a valuable social media assistant, managing brand image effectively. By creating brand-specific chatbots, businesses can infuse their personality into customer interactions, strengthening connections. 
However, it is important to address challenges such as bias, fairness, privacy, and data security responsibly.  By doing so, brands can leverage ChatGPT's potential to deliver exceptional customer experiences and shape the future of customer engagement.