How to Improve Ecommerce Customer Experience in 2023

Customers no longer choose one brand over another primarily based on the quality of the product. Delivering a worthwhile overall experience to your ecommerce clients is now much more crucial.
One of the best ways to support the profitability of any business is to invest in the customer experience. Because of this, putting time and effort into giving your consumers unique experiences is critical.
You need to give your clients a great customer experience if you want to boost customer satisfaction. This includes both online and offline consumer touchpoints. By doing this, you can increase sales and build a base of loyal customers. But how exactly can you achieve this in 2023?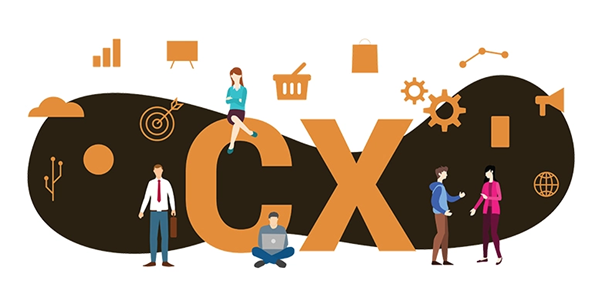 5 Ways to Enhance Customer Experience in 2023
It's never too late to provide customers with a good experience. There are several strategies to boost sales and client loyalty. Let's dive in:
1.  Personalize the customer experience journey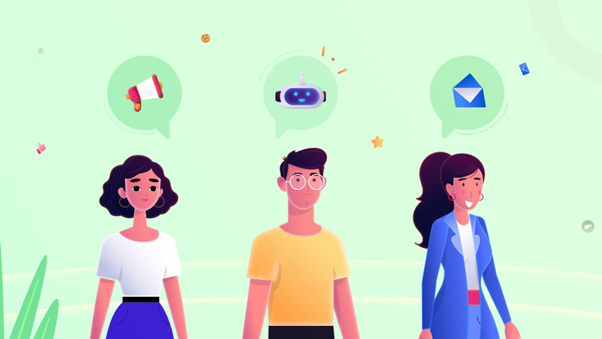 The era of personalization is upon us, and emails with a personal touch are no longer sufficient. Throughout the buyer's journey, you need to tailor the buying experience based on a number of factors.
Any successful ecommerce platform needs to have a well-thought-out, individualized user experience as its foundation. If you want to delight your customers, each purchase experience should seem as though it were specially designed for them, making it simpler for users to find and choose the goods and services they want. Retailers can also simplify the checkout process for customers from multiple channels effortlessly with an advanced POS solution.
This allows to sync all order, customer data, and inventory information both on website and physical stores. Moreover, using delivery management software can help retailers optimize the shipping process by providing real-time data, streamlining dispatch, and automating tasks such as label generation and shipment tracking.
Using surveys or data from tracking tools like trackable QR Codes is a great way to gather responses. In addition, another thing you can do is make use of free QR code generators as they will help you gather information best can provide insightful information about the preferences of your clients, and a shopper's time will be more valuable as a result of your website's strategic use of discounts, special offers, and reminder pop-ups.
2.  Consider mobile optimization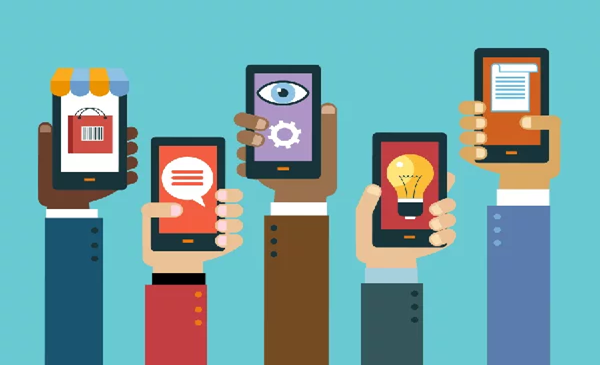 Customers use a variety of devices during every step of the purchasing process, so you need to ensure they can complete their intended actions on your website regardless of the device they use.
Check your web analytics to see how many people use smartphones and tablets to access your e-commerce website which is developed in Shopify. If this percentage represents more than 30% of all visitors, you might want to think about developing a special app.
3.  Stick to an effective content strategy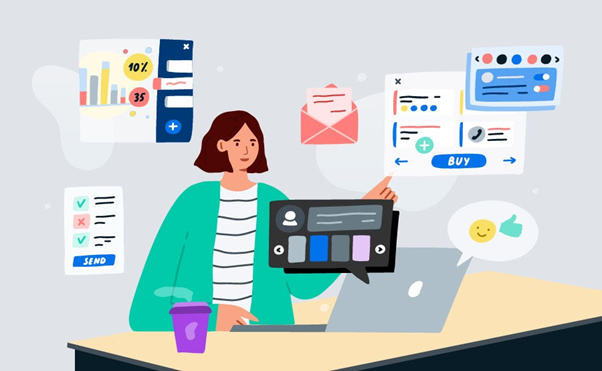 Is the content on your website interesting in terms of its aesthetic and educational value? Is it consistent with the "feel" of your brand overall to provide a seamless ecommerce experience? Does it help the client advance in their journey?
Helping your customers solve their biggest problems is the aim of content marketing. By supplying your clients with high-quality information from the awareness stage to the contemplation and conclusion stages, you can be sure that they'll comprehend the advantages and worth of your product.
For example, the things you sell can be discussed via social media posts, blog articles, advice, interviews, videos, and infographics. You may produce content that offers fashion trends, advice on how to look good, etc. if you manage an ecommerce business that sells fashion-related products.
To draw customers in, use compelling and engaging copy, high-resolution images, and 4K videos. Customers benefit from a clear representation of your goods and/or services since they feel more assured that they're receiving what they paid for.
It's important to note that creating new, original material can help your SEO strategy and, ultimately, improve your ranking on Google.
4.  Reduce cart abandonment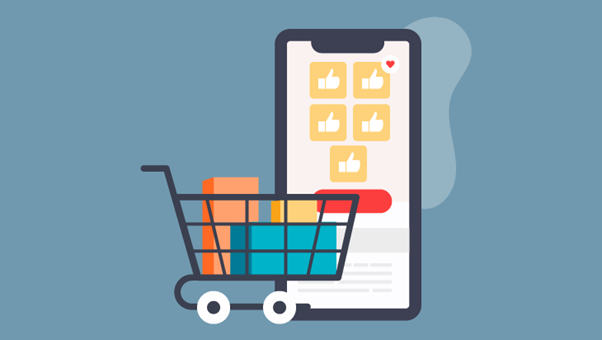 When potential buyers begin the online checkout procedure but decide not to make a purchase, the shopping cart is abandoned. Items that are added to the virtual shopping cart and then abandoned are treated as such.
Virtual shopping cart abandonment rates may indicate poor user experiences for customers, but abandoned shopping carts at physical stores are merely bothersome. The rate of shopping cart abandonment on your platform must therefore be monitored and managed. You can fix sales funnels that aren't working properly or are completely broken by using this metric.
Indeed, managing the rate of shopping cart abandonment is vital for the success of any online platform. But have you ever considered that another effective approach could be automating your store entirely? Especially if you are an Amazon store owner, one of the best ways to enhance your store's efficiency is to implement robust automation strategies.
This is where services like the Automation Empire come into play. By choosing to automate Amazon store with Automation Empire, you can potentially reduce shopping cart abandonment rates, improve customer experience, and enhance your overall sales processes. This service provides an excellent solution to many of the challenges that can lead to cart abandonment and other issues impacting online sales.
5.  Build a social community
A community is a collection of ardent supporters or devoted patrons of your goods. It's the outcome of all you do, stand for, and represent as a brand. Your items have supporters in the community. As your ultimate aim here, you should create a community of your interested, devoted, and prosperous clients.
Email and social media are two of the most effective ways to create a community. You can nudge your audience to rate and comment on your product pages. Another great strategy to collect user-generated content for your marketing is to use social media to bring your customers together in one spot.
More people can learn about your products or services by allowing them to publicly post reviews and feedback. Responding quickly to complaints also promotes trust. Companies may use it to convey their message and get people talking, which enables them to engage with prospective new customers and increase the loyalty of existing ones.
Final thoughts
Understanding patterns and making adjustments depending on customer demand is key to growing your organization. You can definitely do it by giving your customers a fantastic experience in your store and other channels.
All five of these methods are aimed at improving the customer experience. We hope that the information presented above covers the majority of what you need to learn about seamless customer experience and shows you where to start improving it.