Unleashing the Power of Managed Google Cloud for DevOps

Today enterprises seek methods to optimize their operations, save expenses, and improve the customer experience in today's increasingly competitive business market. Cloud-based solutions, which provide scalability, flexibility, and cost-effectiveness, are one approach to this. Therefore, a solid DevOps strategy becomes more crucial as more firms migrate to cloud-based solutions.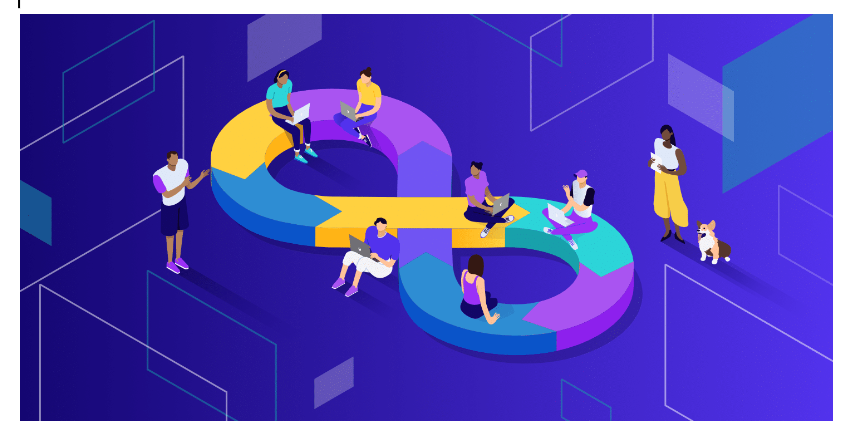 A. Increasing Security with Google Cloud Management
Businesses, particularly those that handle sensitive data, place a premium on security. Managed Google Cloud offers several security tools to assist enterprises in protecting their data and apps.
Access controls, encryption, and continuous monitoring are among the features that provide enterprises with more insight and control over their security posture. Furthermore, Managed Google Cloud complies with many industry standards, including HIPAA and PCI DSS, making it an attractive alternative for enterprises in regulated sectors.
B. Managing Infrastructure Better with Managed Google Cloud
Managed Google Cloud offers enterprises a full range of tools for optimizing infrastructure management. It includes solutions like Cloud SQL, Cloud Storage, and BigQuery, enabling enterprises to manage their data and applications better. Managed Google Cloud is a wholly managed offering that enables organizations to concentrate on their core capabilities while Google manages its cloud infrastructure. It allows enterprises to use Google's experience in cloud management while decreasing the requirement for in-house technical employees.
Businesses may decrease the time and resources necessary for infrastructure maintenance by adopting Managed Google Cloud, enabling them to concentrate on providing value to their customers. It may also result in cost savings since firms only pay for the resources they need. 
C. Using Managed Google Cloud to Improve Collaboration and Productivity
Cooperation is essential to effective DevOps services and methods - Managed Google Cloud offers various tools to improve collaboration and productivity. It comes with Google Docs, Google Sheets, and Google Slides, all of which make it possible for teams to work together in real-time.
Managed Google Cloud also integrates with primary DevOps tools like Git, Jenkins, and Kubernetes, making it more straightforward for teams to manage their apps and processes. As a result, businesses that use Managed Google Cloud may enhance cooperation and efficiency, resulting in a shorter time to market and more customer satisfaction.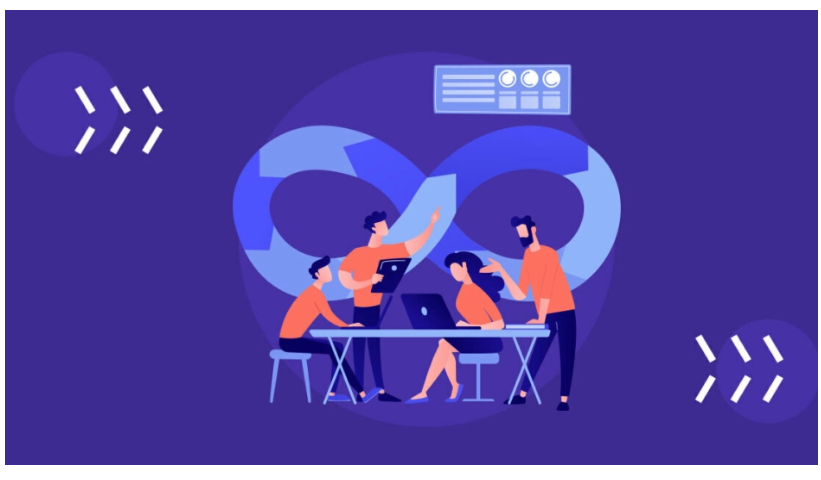 D. Scaling Your Infrastructure with Managed Google Cloud for DevOps 
Scalability is one of the critical advantages of Managed Google Cloud. Because of Google's cutting-edge technology, businesses may swiftly scale up or down their infrastructure based on their needs. Consequently, firms can adjust to variable demand and use patterns, saving costs and minimizing resource underutilization.
Managed Google Cloud also features resource optimization technologies such as autoscaling and load balancing. Businesses may use auto-scaling to automatically increase or reduce the number of resources depending on demand, while load balancing ensures that resources are allocated effectively.
E. Getting the Most Out of Managed Google Cloud
Cost reductions are essential for firms, particularly those aiming to improve their infrastructure management. Managed Google Cloud offers several cost-cutting features, such as pay-as-you-go pricing, which lets organizations pay only for the resources they utilize.
Managed Google Cloud includes resources for optimizing resource utilization, such as Cloud Monitoring and Audit Logs, enabling enterprises to uncover inefficiencies and save expenses. As a result, businesses may optimize their cost reductions while still using the capability of the Google Cloud Platform by utilizing Managed Google Cloud.
Conclusion
Managed Google Cloud is an effective solution for businesses looking to improve infrastructure management, security posture, collaboration, and cost savings. Companies that utilize Managed Google Cloud may benefit from Google's significant knowledge in cloud administration while reducing the requirement for in-house technical employees. 
Organizations may save money using cost-cutting features such as pay-as-you-go pricing and resource optimization tools such as Cloud Monitoring and Audit Logs. By using Managed Google Cloud, companies may grow their infrastructure and stay competitive in today's fast-paced digital economy.