10 Best Business Phone Services For Small Businesses (2024)
In today's digital age, finding an exemplary business phone service can be a game-changer for small enterprises looking to enhance their connectivity and professionalism. Whether you're a budding startup or a well-established small business, choosing the best business phone service is essential.
In this article, we'll explore the 10 best business phone services for small businesses, helping you make an informed decision that can elevate your communication and streamline your operations.
Nextiva

Nextiva is a leading business phone system provider known for its innovative and reliable communication solutions. This makes it an excellent choice for small businesses seeking a comprehensive and user-friendly telecommunication platform. Nextiva's commitment to modernizing communication tools makes it a prime candidate for businesses looking to enhance customer service and internal collaboration in 2024.
Key Features
Nextiva's plan provides small businesses with a range of premium features, facilitating seamless communication with clients and customers across various devices. These encompass unlimited calling and texting, video conferencing, online faxing, toll-free numbers, mobile and desktop applications, and an auto attendant.
Notably, Nextiva supports number porting, enabling existing business phone numbers to be retained. A particularly noteworthy attribute of Nextiva's offering is its integrated team collaboration functionality, enhancing productivity within the communication platform.
Grasshopper

Grasshopper is a versatile business phone system that empowers small businesses with professional communication tools. It stands out as a valuable resource for entrepreneurs and small teams aiming to establish a strong and credible presence in their market. Grasshopper's user-friendly interface and mobile app compatibility make it an accessible choice for businesses seeking an agile and efficient communication solution in 2024.
Key Features
Grasshopper is tailored for small businesses and makes some extra efforts to help them succeed. One of them is a handy feature called "instant response." If you can't answer a call from a potential customer, Grasshopper steps in by sending a quick SMS message to let them know you can't talk right now. This prevents missing out on potential customers because of unanswered calls, especially when you're working hard to expand your business.
Zoomphone

ZoomPhone is a communication solution offered by Zoom, known for its video conferencing prowess. It integrates seamlessly with Zoom's conferencing platform. It provides a comprehensive range of business communication tools, making it an attractive choice for those who value voice and video communication.
Key Features
Zoom is a widely recognized video conferencing and communication platform known for its user-friendly interface and rich feature set. It offers HD video and audio conferencing for up to 500 participants, making it ideal for team meetings and webinars. Additionally, it provides screen sharing, chat, and recording capabilities and seamless integrations with various applications, ensuring efficient and collaborative communication for businesses of all sizes.
8x8

8x8 is a reputable provider of cloud-based communication solutions. It offers a suite of voice, video, chat, and contact center services designed to enhance business communication. With a focus on versatility and reliability, 8x8 is a compelling choice for small businesses.
Key Features
The X2 plan is designed especially for small businesses and startups. With this plan, you get features like sending business text messages, making unlimited calls to 14 different countries, having high-quality video and audio meetings with up to 500 people, and connecting with many other apps. It's perfect for keeping all your communication organized and accessible.
Avaya

Avaya is a long-established name in the world of business communications. Known for its robust and scalable solutions, Avaya offers a diverse range of services and features that cater to the needs of small businesses. Avaya's reputation for quality and innovation makes it a prominent player in the business phone system market.
Key Features
Avaya has a lot to offer small businesses, but what makes it stand out are the teamwork tools included in all Avaya Cloud Office plans. It empowers your team to talk to each other, give out and handle tasks, share files, and link Avaya up with other apps. You also get cool features like removing background noise, recording meetings, and being able to join calls from over 45 different countries.
Ooma

Ooma is another small business VoIP (Voice over Internet Protocol) provider, offering cost-effective communication solutions for businesses. Its services cover cloud-based phone systems with all the essential features. Ooma's commitment to affordability and ease of use makes it an appealing option for small businesses.
Key Features
Ooma Office's basic plan keeps things simple. You can get phone calling, choose toll-free numbers, do group calls, and have a voicemail sent to your email. On top of this, you can also add more advanced features like a virtual fax and extensions.
Vonage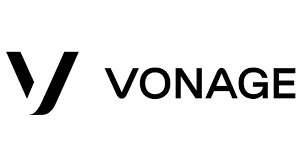 Vonage is another widely-recognizable name in the VoIP industry. It provides businesses with scalable, cloud-based phone systems and communication tools. Vonage stands out with its reliability and a broad spectrum of features suitable for small businesses.
Key Features
Vonage offers more than 50 features in its plans. The Mobile Plan gives unlimited calls, text messages, and team chat. You can also connect with other business apps you need. This way, you can make Vonage work just right for your business.
GoTo Connect

GoTo Connect is a communication solution offered by LogMeIn. It combines voice and video calling with team messaging and collaboration tools. This integrated approach is designed to enhance productivity and streamline communication for businesses.
Key Features
GoTo Connect offers a comprehensive set of features that enhance business communication. Notably, this includes video conferencing with up to 250 participants, call routing for efficient call management, voicemail-to-email for message accessibility, and a user-friendly mobile app for on-the-go access. These features contribute to streamlined and effective communication, making GoTo Connect an attractive business option.
Aircall

Aircall is a modern cloud-based phone system tailored to businesses looking for flexibility and advanced features. With its user-friendly interface and focus on seamless integrations, Aircall is a compelling choice for small businesses seeking an agile and adaptable communication solution.
Key Features
Aircall is a cloud-based phone system tailored for businesses seeking flexibility and advanced features. It provides a user-friendly interface, extensive integrations, and the capability to handle calls from multiple devices, making it an agile and adaptable solution. Aircall is known for enhancing customer service and team collaboration with its features, ultimately improving communication efficiency within the organization.
Intermedia

Intermedia is a provider of unified communication and collaboration solutions. It offers a suite of communication services, including voice, video, and team messaging, designed to empower businesses with efficient and reliable communication tools. Intermedia's commitment to innovation and versatility makes it a good choice for small businesses.
Key Features
Intermedia's key features make it a robust choice for businesses seeking unified communication and collaboration tools. Its suite includes voice and video calling, team messaging, file sharing, and seamless integrations, all within a secure environment. Intermedia also offers advanced features like AI-driven noise removal for improved call quality and the convenience of meeting recording.
Additionally, real-time analytics enable data-driven decisions, adding an extra layer of insight to your operations. Users can dial in from over 45 countries.
Conclusion
Armed with this overview of the top business phone services for small businesses, the decision now rests with you to select the one that best aligns with your business requirements.