Important Content Marketing & SEO Tools to Install
Digital marketing is an advanced form of marketing that draws on a broad range of online tools and resources, as well as state-of-the-art technologies and platforms. Users of digital marketing tools reach out to a worldwide target audience, permeating physical and geographical borders. It is also a lucrative industry. In 2020, the total social media ad spend alone was estimated at more than $130 billion. 
Content marketing and SEO tools are extremely important when it comes to making digital marketing effective. A study on digital marketing indicates that as technology development increases, the use of digital marketing tools is also growing. So, what are the most important effective content marketing and SEO tools to install? Let's take a look.
A) Semrush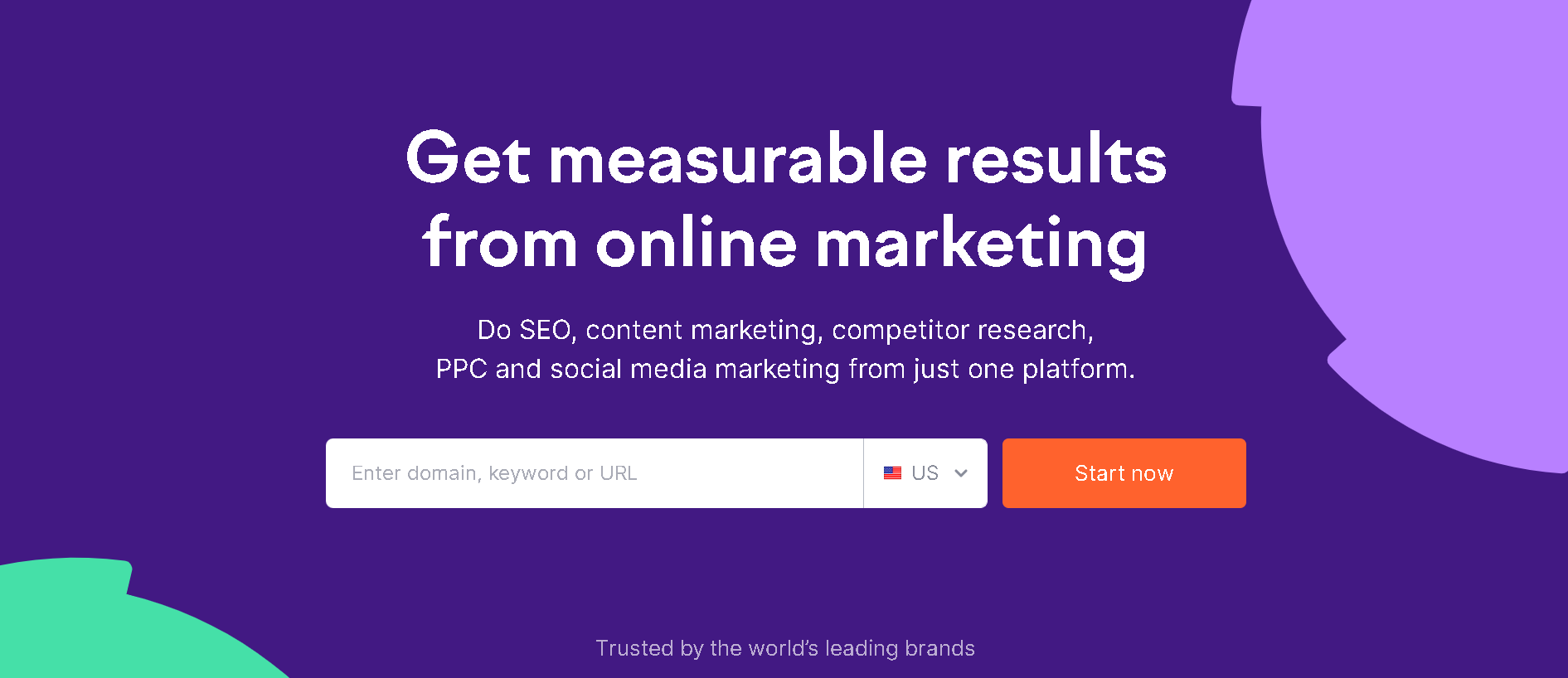 Semrush is a popular choice with great tools for SEO, comprehensive analyses, and keyword search, to name a few. Its diverse range of capabilities can be used through a paid subscription, though (SEMrush occasionally offers a coupon code you can use). Reports about domains and keywords can be generated to inform your content writing. This kind of data can be of critical importance when developing the type of content that can reach your target audience most effectively.
Semrush is also a perfect tool if you want to ensure SEO optimization quickly and easily. SEMRush's Topic Research tool allows users to analyze content related to a specific topic. It also helps generate unique ideas that can trigger the development of original content.
B) LeadFWD

LeadFWD allows users to make the most of the visits of unknown users of a website. Once they visit the site, you get access to information about them that then creates opportunities for turning them into prospective customers. Many people involved in content marketing find LeadFWD to be one of the most effective and easy-to-use tools. It helps generate great content while creating conditions for turning site visitors into clients.
There are times when you cannot dedicate sufficient time to marketing efforts due to a large college workload. Make use of the best essay service review to identify a reliable and trustworthy company. Hire professional writers to complete your assignment on time, at reasonable rates, and to the top academic standards.
C) Ubersuggest

Ubersuggest was designed as a keyword search tool. However, it can be used to find and develop content ideas that can appeal to and engage a broad range of potential customers. Ubersuggest expands the seed keywords by drawing on suggestions from Google Ads Keyword Planner, for instance. This is of critical importance because you should base your marketing strategy on robust keyword selection and planning. 
In some industries, the most widespread keywords are obvious. But this is not true of all industries. And that is where and when Ubersuggest comes in really handy. As its name implies, it is designed to suggest options that you might not have thought about. It ranks keywords, which is particularly valuable for designing a well-targeted marketing campaign.
D) BuzzSumo

BuzzSumo is known in the world of marketers as a great tool for content search. It is designed to pick popular posts using the provided keywords. You can sort the data generated in accordance with their reach in various networks. You can thus target different platforms to make the most of your marketing efforts.  BuzzSumo makes it easy to turn ideas into attractive content that induces readers to follow your call to action. It is indeed considered one of the best content marketing tools available on the market. Make sure you get the best out of it.
E) TrendSpottr

TrendSpottr is a perfect choice if you want to see a growing number of people following your posts and reading your content. This is logical because your intent is to reach the target audience with the right message, i.e., one that hits the mark. 
TrendSpottr is a renowned marketing tool that has a great track record in forecasting emerging trends. It helps you identify what customers are looking for and how you can cater to their needs. When you master this skill, you will be able to design your content and SEO processes so as to be most effective and efficient with your efforts.
F) Sitechecker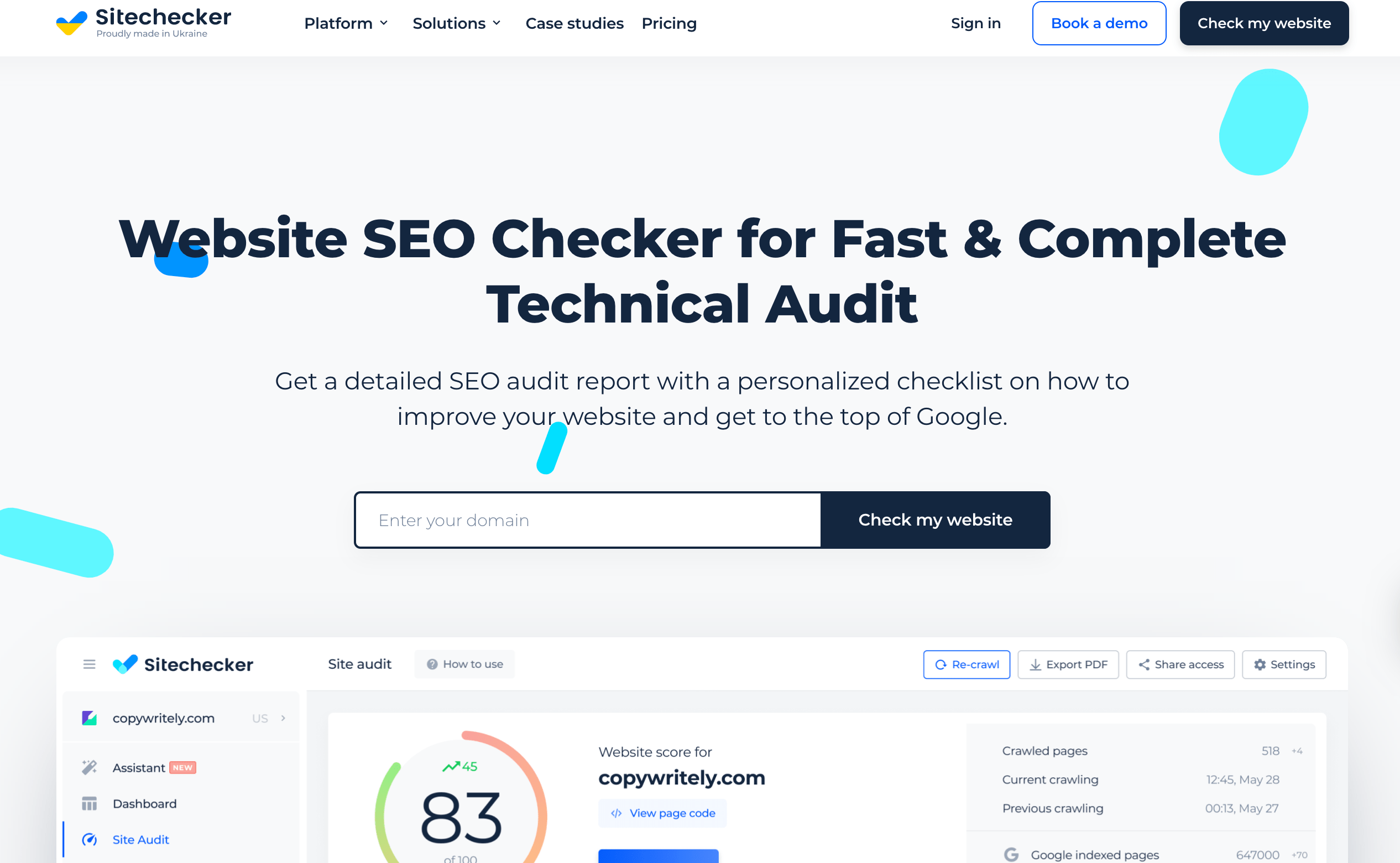 Sitechecker is a powerful SEO analysis tool that provides a wide range of features to help improve website performance. Whether you are a website owner, SEO professional, or digital marketer, Sitechecker offers comprehensive solutions to enhance your online presence.  The detailed analysis, customizable settings, and practical recommendations provided by Sitechecker enable users to identify and address technical SEO issues, monitor backlinks, and track keyword rankings.
One of the features of Sitechecker is Page Counter. With its help, you can quickly determine if all sections of your site are indexed by search engines and identify various technical problems that may be affecting your website's SEO. By crawling your website and regularly updating the information, the Page Counter provides valuable insights into your site's indexing status. It highlights specific pages with issues and provides instructions on how to fix them, ensuring that your web pages are optimized for better search engine rankings. Sitechecker's Page Counter is an essential tool for any website owner or SEO professional, providing a comprehensive assessment of your website's indexing status and technical health.
Bottom Line
Content marketing and the smart use of SEO tools are essential for making your marketing strategy effective and efficient. To be able to reach your target audience, you should select advanced tools and resources. You can't go wrong with any of the tools recommended in this article. In fact, you can increase impact if you use a combination of the tools to achieve your goals.