7 Creative Ways to Get New Leads in 2022 and Beyond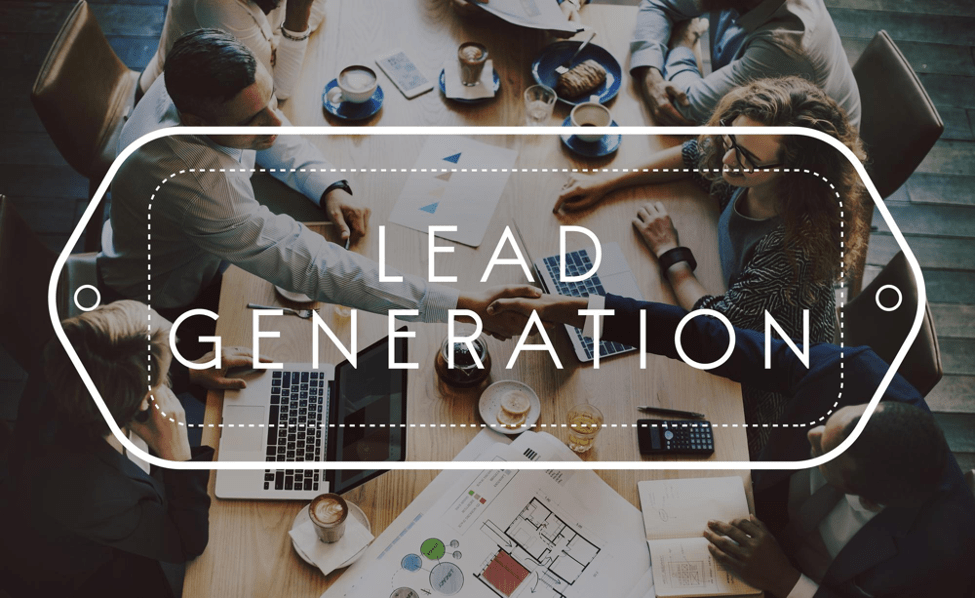 Marketers are spending massive amounts of money on lead generation these days. And the cost of capturing new leads will only grow going forward. In fact, according to data from Statista, the digital lead generation advertising spend is forecast to reach $3.2 billion by the end of 2023. That's in the United States alone.
And sure, you may be prepared to spend hefty portions of your marketing budget on capturing new leads. Nonetheless, that shouldn't stop you from exploring creative lead generation strategies you can implement in 2022 and beyond.
So, if you're ready to take your lead generation efforts to the next level, the following are the best tactics for you to consider, implement, and test. Let's get into them.
Create Video Content
One of the simplest ways to upgrade your lead generation efforts this year is to employ video. 
According to research from Wyzowl's State of Video Marketing Report published at the beginning of this year, as many as 86% of marketers who used video in 2021 reported increased lead generation results.
So, it's only logical that you need to consider adding this content format to your lead generation efforts. 
Generally, the easiest way to do this is to add an explainer video to your landing pages, like Klaviyo did. That way, you can use the interactive format to capture your audience's attention, describe your product, and deliver relevant information that will encourage them to convert. 
Alternatively, you could also play around with in-video lead-generation features, like the ones provided by Vimeo. However, this approach may be a bit more advanced and too complicated to drive high-ROI results.
Simplify Getting in Contact with Your Company
Even though employing video is an excellent way to generate new leads in 2022, it can require a hefty marketing budget. However, taking a critical look at your existing contact forms and ensuring they're visible and fully customer-oriented is not. Furthermore, integrating QR code menus can provide a cost-effective approach to enhancing the dining experience for the restaurant business, allowing customers to easily access menus.
Something as elementary as ensuring that you invite potential customers to get in contact with your sales team like the Digitarial Agency did on its homepage is more than enough to aid lead generation.
Note how this particular CTA button leads potential clients to a Calendly page, where people can book a free 15-minute consultation with the agency's CEO.
Present Users with Free Ways to Try Out Your Products
Want a lead-generation tool that's guaranteed to pique the interest of your target audience? Why not play around with online app previews?
Admittedly, creating a landing page where potential customers can use your digital tools for free may not be the easiest (or most budget-friendly) approach to lead generation. However, it does allow you to blow your competition out of the park. Getting a competitive edge by offering a free try out is vital not only for big businesses but also for local companies. In that matter, moving companies in Toronto or local restaurants should find the right strategies to generate new leads.
For example, check out how Affinda allows web visitors to try their Resume Parser API for free. With a 25-file limit, the landing page empowers Affinda's audience to explore the API's capabilities.
Moreover, this approach ensures that the brand has the highest possible chance of generating new leads without relying on aggressive sales tactics that usually don't work and are more likely than not to alienate potential buyers.
Create Interactive Lead-Capture Elements
Interactive content is becoming more effective than ever at getting people to, well, interact with brands.
According to research from Mediafly, interactive content generates 52.6% more engagement than its static counterparts. And according to the Content Marketing Institute, interactive content helps 67% of marketers repurpose their content, 79% of businesses boost information retention amongst targeted audiences, and 81% of marketers grab attention more effectively than static content.
So, if you're looking for creative new ways to get new leads in 2022 and beyond, why not invest resources into interactive website features like quizzes and calculators?
Care/of, for example, uses a quiz to help its audience find the ideal supplement regime for their needs, asking potential customers to provide an email to save their recommendations for later access.
Simplify Your Lead Generation Forms
When trying to convert new leads, one of the biggest mistakes you can make is asking for too much data.
Yes, having information about your potential buyers can help you present them with personalized offers and relevant content. You may even use it as a research method to aid your product development process. 
However, research from PEW shows that 79% of consumers worry about how companies use their data, 81% are frustrated over their lack of control over how brands use their data, and 81% feel like the potential risks of data collection outweigh the benefits.
Fortunately, a super-simple solution to these consumer concerns is simplifying your lead generation forms.
When putting together lead capture elements, do your best to only ask for essential information. Moreover, ensure that your audience knows how much data they'll be asked to provide. You can also check how your most successful competitors are approaching this matter and try a similar approach. Monitoring of brand presence in eCommerce could be particularly profitable, as small adjustments could lead to great changes if the number of visitors to your website is counted in hundreds of thousands.
For a good example to check out, take a look at how FE International did it in their post on how to value and sell an Amazon FBA business. They just ask for the important contact information - first name, last name and email address. That makes filling out the lead generation form extremely fast and simple.
You could also consider investing in a Facebook lead ads campaign. These campaigns tend to work much better for companies than conventional ads that target landing pages.
A Facebook lead ads campaign uses lead forms that are native to Facebook and prefill with profile information which makes the whole process seamless for the user.
Asking the right questions allows you to find customers or clients that are right for your product which means a shorter sales funnel while also potentially saving money on leads that would not turn into customers. The right Facebook leads campaign's aim is to find your company qualified leads that have a better chance of becoming customers.
Place Your Content behind a Wall
If you're investing in content marketing to capture new leads, you're on the right path. However, have you ever thought about strategies that could help you get a higher ROI from the marketing approach?
The most widespread way of using content marketing for lead generation is publishing original research. 
Organizations like Morning Consult have mastered the art of the whitepaper. They are managing to generate new leads every day by giving their target audience valuable data that comes at the low price of signing up for an email list. Not only that, but they're actively using these reports to cement their industry authority and reach new people.
Other businesses, like MarketBeat in their Blue Chip Stocks page, place their articles and analysis guides behind a registration wall, requiring readers to create a free account to access the content.
And finally, if your primary content marketing goal is to generate revenue (in addition to capturing new leads), you could do something similar to Harvard Business Review, the online publishing platform that gives readers access to a limited number of free articles, then charges $15 per month for unlimited online access to its content.
Include Trust Elements in Your Lead-Generation Forms
Finally, as you explore proven-to-work strategies that will allow you to get new leads in 2022 and beyond, don't forget that one of the best ways to convince your target audience of the trustworthiness of your business is to employ social proof.
Yes, people may hesitate to give their personal information to a business they've never heard of. However, by doing something as basic as adding a trust element to your lead generation forms, as done by Bear below, you can convince them to convert.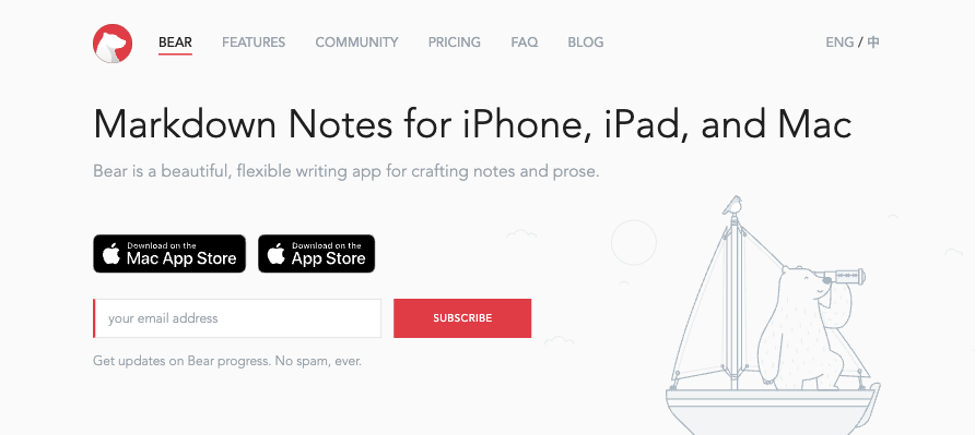 Of course, you could also go with the more traditional approach to social proof. In that case, you'll want to use tools such as the LeadGen LeadProof to create engaging popups that will inject your pages with a dose of trustworthiness.
Final Thoughts
As you explore creative ways to generate new leads in 2022, make sure you pick the strategies with the highest chance of working with your audience.
If you're not entirely sure which those are, start implementing the tactics from this article one by one. Then, measure the results and see whether the approach is yielding the results you're after.
To ensure the best possible outcomes, don't forget that lead generation, though valuable, isn't enough on its own. So make sure you spend just as much time nurturing your leads as that's the secret ingredient that will allow you to convert them into loyal customers who'll support your business for years to come.