7 Sign-Up Form Fields That You Probably Don't Need And That Are Losing You Leads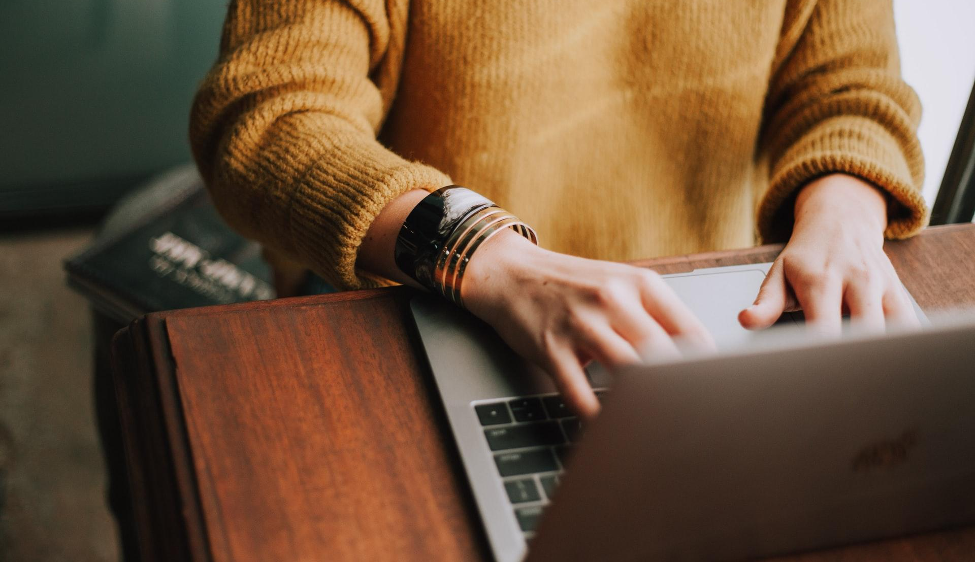 Data can help businesses attract more leads and personalize their content, but Americans are often concerned with how their data is being used. According to studies, 69% of consumers aren't confident that startups will use their data in a way that makes them feel comfortable. Abdul Saboor, Full Stack Developer at The Stock Dork says"
With that said, it's unlikely that your customers will give you more than they have to on a sign-up page, especially if you're not sending them a physical product. To entice more people to use your registration forms, you need to limit the number of fields that could be turning leads away.
How Many Sign-Up Form Fields Do You Need?
In our article "Best Practices for Capturing Leads the Convert," we expressed the importance of a frictionless experience. Having fewer than five fields on your form ensures you're not asking too much of your customers. However, one to three fields are ideal for most sign-up forms.
A 2008 Imaginary Landscape research study confirms this. They found that sign-up forms with 4 fields or less led to the most sign-ups, and this research holds true over a decade later. Alex Savy, Co-Founder, and Editor-in-Chief of Comfynorth says  
How Should You Set Up Your Sign-Up Forms?
It isn't just the amount of fields that lead to more conversions; it's how you use them. For example, If you need more than 4 fields, use multiple pages. 
Some other best practices include sticking to a single column and placing the field names above the field. Both offer better readability and progress tracking for your new customers. 
What Sign-Up Form Fields Do I Need?
The only sign-up fields required on any form are a person's email and password. This is the minimum amount of information you need to connect a user to a unique identity. But if you're shipping something after the user signs up, you'll need their home or mailing address.
Never use the asterisk sign to mark required fields, as it sets the precedent that this information isn't required. Your customers are more likely to skip these fields, so only ask for what you need. Lachlan de Crespigny, co-CEO Revelo says 
7 Sign-Up Fields You Probably Won't Need
Your sign-up forms are supposed to be quick, simple, and easy to follow. The more fields you add, the more complicated your process becomes, so you should probably omit the following.
1. Username
Your customers don't need a unique username unless they're participating in features that connect them to other users. For example, it's ideal to use usernames on forums because it offers privacy. Just ask for a customer's email address, as they're unlikely to forget it. 
2. Confirm Password
A confirm password field seems helpful because it ensures the user's password isn't mistyped. But, there's still a chance your users will copy and paste their passwords into both fields, which doesn't fix that problem. Instead, use one password field and plug in a "show password" button.
That way, your users can check if this field is correct. There probably isn't someone looking over their shoulder when your customers are creating an account, so you don't need to block this field with dots or asterisks. If they make a mistake, they can always reset their password.
3. Company
Unless you're a B2B company, you don't need to ask for a person's company name. Most retail customers don't own a company, so it makes your sign-up form look longer than it needs to be.
If you want to know what companies are using your products, tools like Leadfeeder can help you find this information from an IP address. They can also show you how they found you and what they're interested in, which can help you create or market your products to your target audience.
4. Title, Position, or Name
Since your customer's probably don't own a company, you don't need to ask for their title or position. You also don't need to ask for their first and last name if you already have their email, as most marketing software should be able to pull this information from their email address.
5. Web Page
While businesses are always willing to give out their website or social media pages to anyone who asks, your non-business customers may not be. If your non-business customers even have a website, it's likely used to help with their job search efforts, or it's a fansite/private forum. 
Ask yourself why you need someone's web page in the first place, as it can't predict a user's behavior. Heat mapping or analytic tools will automatically offer more useful information.
6. Phone Number
SMS marketing is a great way to stay in touch with your customers after they complete a purchase, but it can make new visitors uneasy otherwise. That's because phone numbers are a direct channel to a person's message inbox, which is only given to friends and family members.
7. State or City 
In cases where you're signing up a user after they've reached the checkout stage, you don't have to ask for their city or state. A postal code along with a user's address and apartment number (if applicable) is enough to determine where you need to send a physical product.
Keep in mind that a postal code isn't enough on its own in rural areas, apartments, and countries. For example, Ireland doesn't have an official postcode system in place, but they do have an "Eircode," which is a 7-character code that contains a routing key and the address. 
Since most countries don't require a form that asks for a state or city, it's better to set up prompts that expand the form automatically when a customer selects certain countries. 
Less is More When it Comes to Sign-Up Forms
Business data is essential, but it shouldn't come at the cost of turning away customers. If your sign-up forms are complicated, long, or filled with unnecessary information, it may intimidate your visitors. It's better to limit the number of fields on your forms to simplify the process.
It's even possible to enable social media sign-ups, as it makes it possible for your users to sign-up with a single click. It's one of the fastest ways to increase conversions across the board.
In the end, only add what's necessary to your forms if you want to attract more warm leads.