Improving Hospital Inventory Management Processes 
Medical supplies are a significant element of the healthcare system and ensure the health of citizens. Without them, normal patient care is impossible. In many hospitals, however, inventory management needs significant improvement. This is due to both outdated processes and the lack of up-to-date software. Shortages, untimely deliveries, and mismatch of available stocks with the needs of a medical institution can lead not only to significant costs but also to the suffering of patients. In this article, we will explain why healthcare inventory management must be perfect and how to achieve it.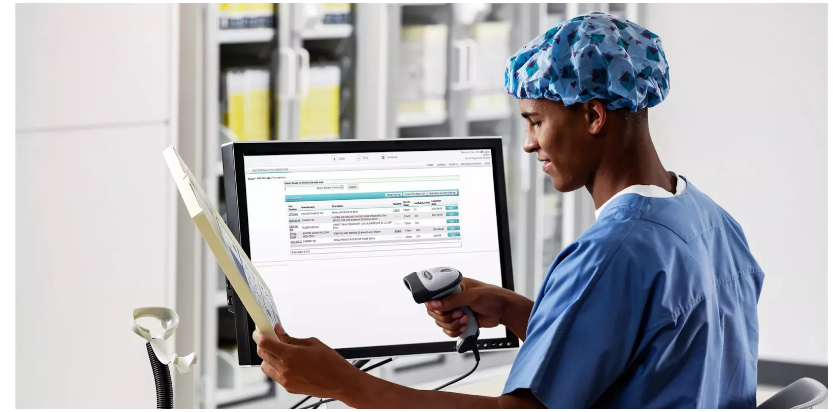 Why is Medical Inventory Important? 
Medical organizations should keep records of medicines, equipment, prescriptions, and other health-improving products. It all seems to be a simple task that can be done manually on paper or a spreadsheet. However, in reality, this is not the case. The number of items can be several thousand — with such an assortment, it is very easy to get confused, forget to order the necessary stuff, or simply make a mistake.
Each mistake can lead to the fact that the doctor will think that the right medicine is there, but it will not be. The consequences can be the saddest. The hospital is not a place where a patient can wait for a long time — sometimes, even a few hours are crucial. Therefore, absolute precision is required in medical inventory.
In addition, proper accounting will help you optimize your consumption, order missing drugs on time, secure better contracts with suppliers, and, ultimately, save money. If you use modern software for accounting, the data can be easily organized, analyzed, and quickly made available to anyone authorized to use this information. Thus, improving hospital inventory management processes is an important task for clinic management. 
Tips For Improving Your Medical Inventory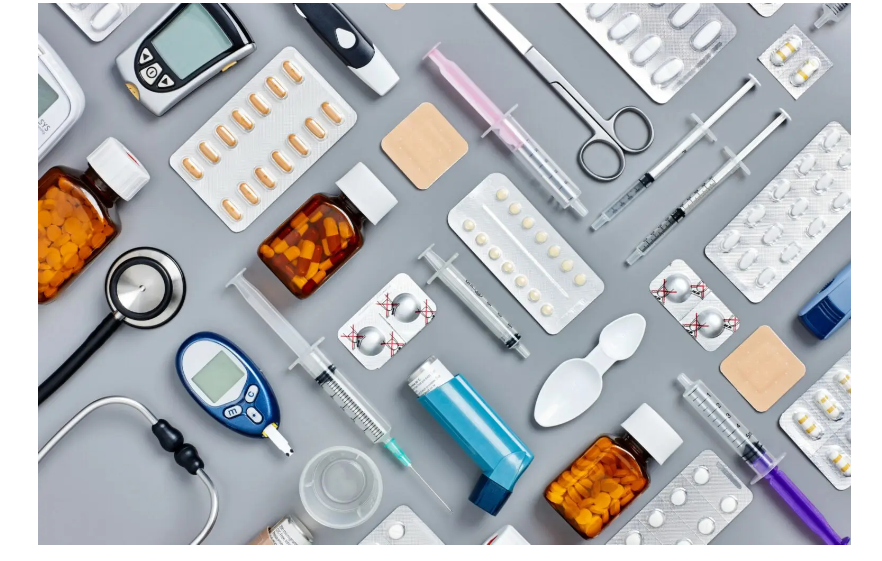 You can use different technologies to manage hospital inventory, but the principles that strategically improve these processes are almost always universal:
a. Organize the space where you store medical supplies. Each employee should be able to easily find the right equipment and count its quantity. You may need extra space or even an extra staff to organize your inventory, but this can even help you cut costs as you don't run the risk of ordering what you already have. Moreover, in critical situations, when something needs to be found quickly, it will be done promptly.
b. You can use tags or barcodes to quickly identify items and locate them (if they are stored in different locations). Such a system will help classify everything that you have and keep statistics of expenses. Little things like this will help to avoid errors in the calculation.
c. Use modern technologies to manage inventory. Today's developers can write almost any algorithm to get the necessary insights. For example, with the help of AI, you can easily analyze which drugs doctors prescribe to patients and which of them are the most effective. Agree that this information would be very useful in medical practice.
d. Set up a reminder system that a certain drug or equipment will run out soon. Delivery takes some time, and you need to order the products in advance so that they are always in your warehouse. Appoint an employee who prepares invoices and selects suppliers with the best prices and conditions. Such centralized work will eliminate the possibility of a shortage of any orders.
e. Create a feature that allows all staff to voice their needs. Then the person responsible for the stocks will immediately see what needs to be ordered. This system can work in real time, and doctors can see all present medicines that are currently present in the inventory list. 
Conclusion 
Quality medical services cannot be provided without the necessary supplies in your healthcare facility. The hospital should always have the necessary medicines and equipment. However, in large organizations, due to the large number of employees and the lack of a centralized management system, there may be a shortage of necessary goods. 
To avoid such a situation, it is necessary to carefully organize the storage space, categorize stocks, and implement technological solutions. This will help you avoid unnecessary additional costs and make your hospital even more professional and efficient. Optimize your management system gradually, and seek professional advice if needed.