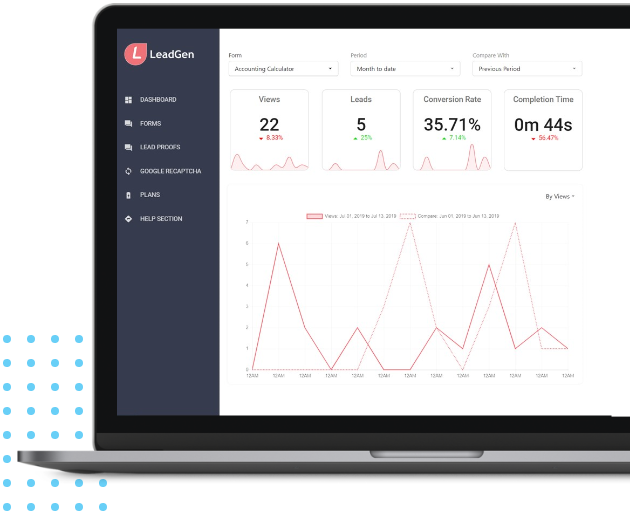 Switch Form-Builders? 
The No. 1 Leadformly Alternative
Leadformly has stopped taking on new customers since January 2021, no longer allowing any new user to join their platform. If you are a Leadformly customer or look for form-builder solutions, you've come to the right page
We as LeadGen App are fully committed to our customers with dedicated support, and welcome new users onboard. We provide a form-builder for B2B brands and marketers to build high-converting online forms in minutes. Read on to understand the difference between LeadGen App and Leadformly.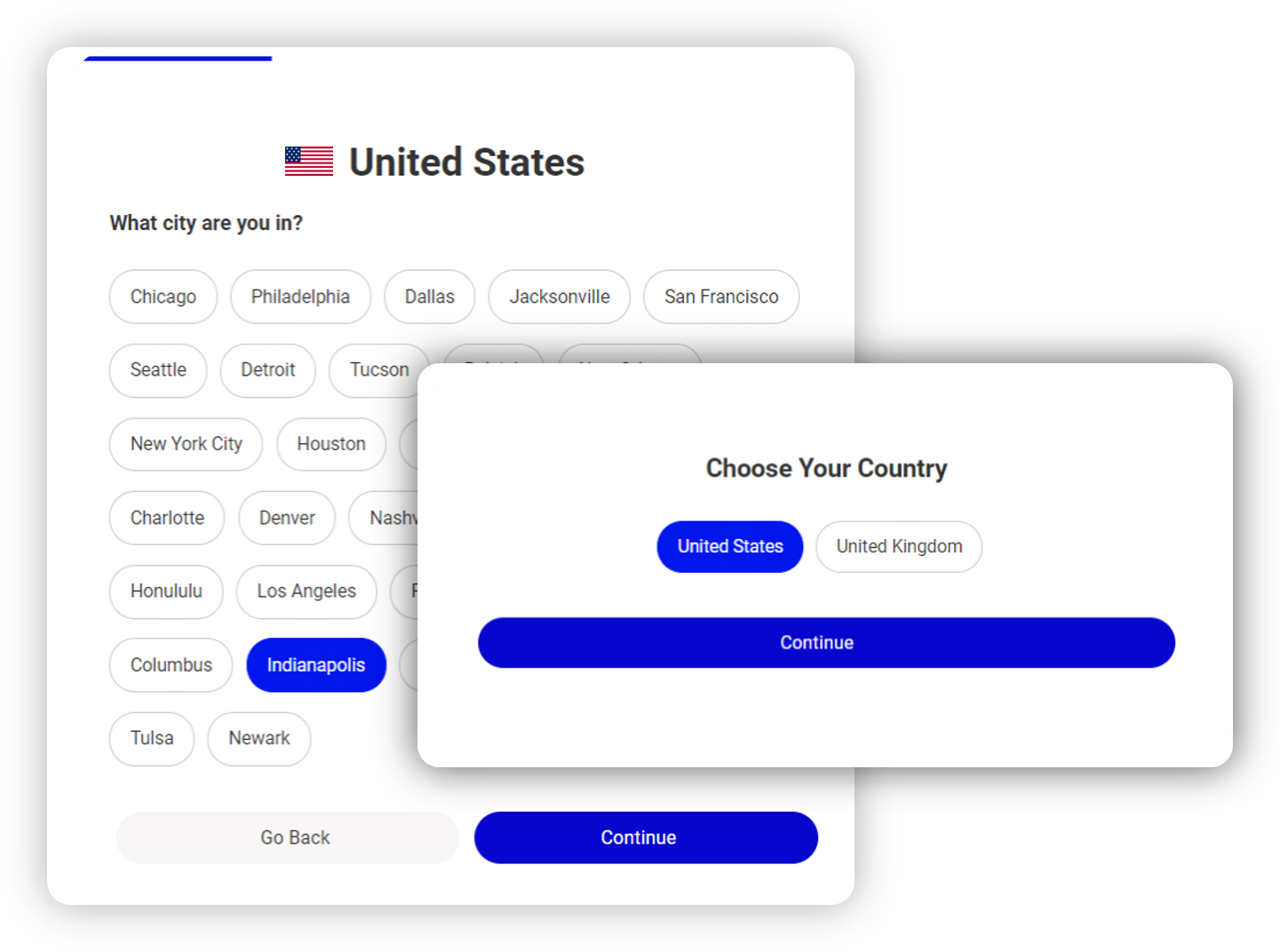 LeadGen App vs. Leadformly
Comparing features & pricing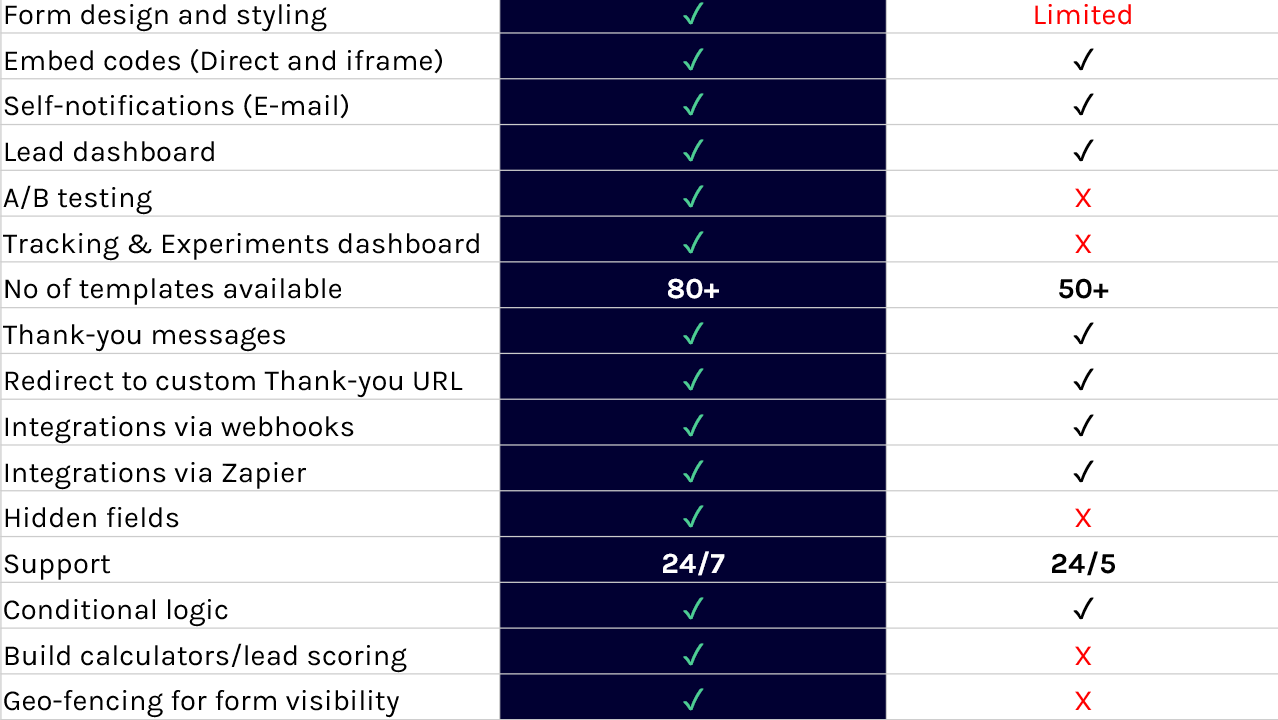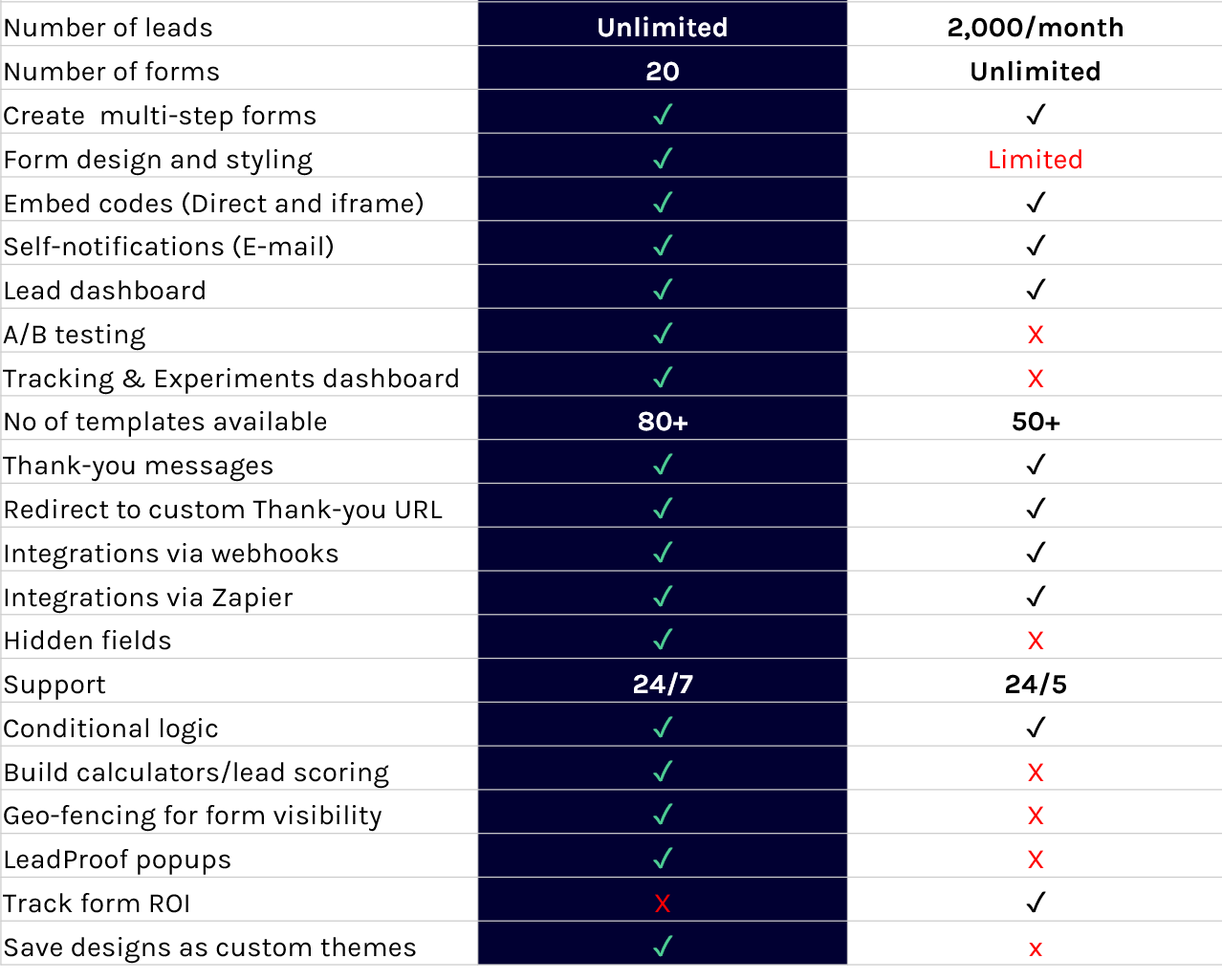 Build High-Converting Forms in Minutes
✔ Easily build custom forms 
✔

 

Unlimited form design options
✔

 

No coding skills required
✔
 Multi-step forms to qualify leads
✔
 

A/B testing to scale up conversions
and much more
The best leads app I've ever used! ☺I love how easy it is to use this app! The forms are very versatile so they can be catered to any business! It is very easy for the lead forms to be integrated into a website. It is so simple to check & monitor the analytics too. Best part? It's free! 10/10 ☹The only con would be you're only aloud to have one free form with your account.
An Amazing tool for building up forms online The LeadGen team was very helpful. We got not only a software but a team that were supporting us and help us build forms without coding skills ☺Flexibility on creating complex forms. The fact that I can use my styles ☹nothing really. I'm very happy from everything
Great product ☺Easy to use. Functions well. User friendly . ☹Nothing at all. I haven't found anything that gives me problems yet.
Excellent and above the crowd at what it does So far for us it has been the perfect mix between performance, ease of use and flexibility. I can't recommend highly enough! ☺One of the biggest pros of LeadGen compared to other form builders is that it does not damage your load time, thus your SEO ranking. Another pro is the numerous integrations possibilities it offers via webhooks, zapier, etc... Last but not the least: we actually get the leads and the support is excellent. ☹This is more of a feature request than a con: I would love to one day be able to accept payments right from my LeadGen forms: that will be save us a lot of time.
The Best Form Builder It is very simple to use and setting up the logic has given our end-users the ability to narrow down the type of content they wish to subscribe for. ☺LeadGen has a dashboard where you can see the incoming leads, stats, and tracking. Also it has a useful webhook to push the leads into other platforms. ☹We like to the software and have no issues with it. It is a solid solution with great customer support.
Our contact form were done very quickly using leadgen ☺Our contact form were done very quickly and integrated with our react project without any issues. We can now change the form without need to tell our developers to make any changes. Well done LeadGen ☹Nothing all look great so far. They will come up with more features as they actively add more new things.
Smart Form Builder a Cut Above the Rest! ☺It has a wide array of fields that you can add, as well as complete customization on the look whether that be the font, colour, background etc. We also loved the fact that it had conditional logic so that you can hide fields and pages to users when its not relevant to them. The on-boarding process is very slick to with helpful guidance and vert prompt response from the customer services team. The only other thing I'd say is that it has a wide range of integration capabilities whether that be via webhooks, CRMs, Zapier etc and so you really can slot it straight into your systems and software very easily. ☹Whilst its not really a con and I think its already on the cards, it would be great if users could receive an SMS alert when they submit the form so they know its been received and have contact info on their phone should they need to follow up. Another cool upgrade would be if the forms could be available in IOS and Android mobile apps as a plugin or something.
Very intuitive tool for creating forms We needed a smart looking form on our website to replace existing outdated one. This one fits the bill perfectly. ☺User-friendliness and ample resources and support. Highly customizable form creator. ☹We would like to see a simpler shopify integration in the future.
Review Easy to use and nicely designed forms in very little time! ☺The design of the forms they look really good ☹The lac of technical features eg calculator and stuff
LeadGen App - Practical excellence at a great price The advantage of the LeadGen App is that you can act quickly to collect data about your audience and learn more about what your audience wants. You can implement, test and refine your approach very quickly. ☺The software is easy to use and customise. I can set up a new form quickly and see the results in the same day. ☹I haven't had any problems. And there are regular updates based on user feedback.

How much do you pay?
LeadGen App vs. Leadformly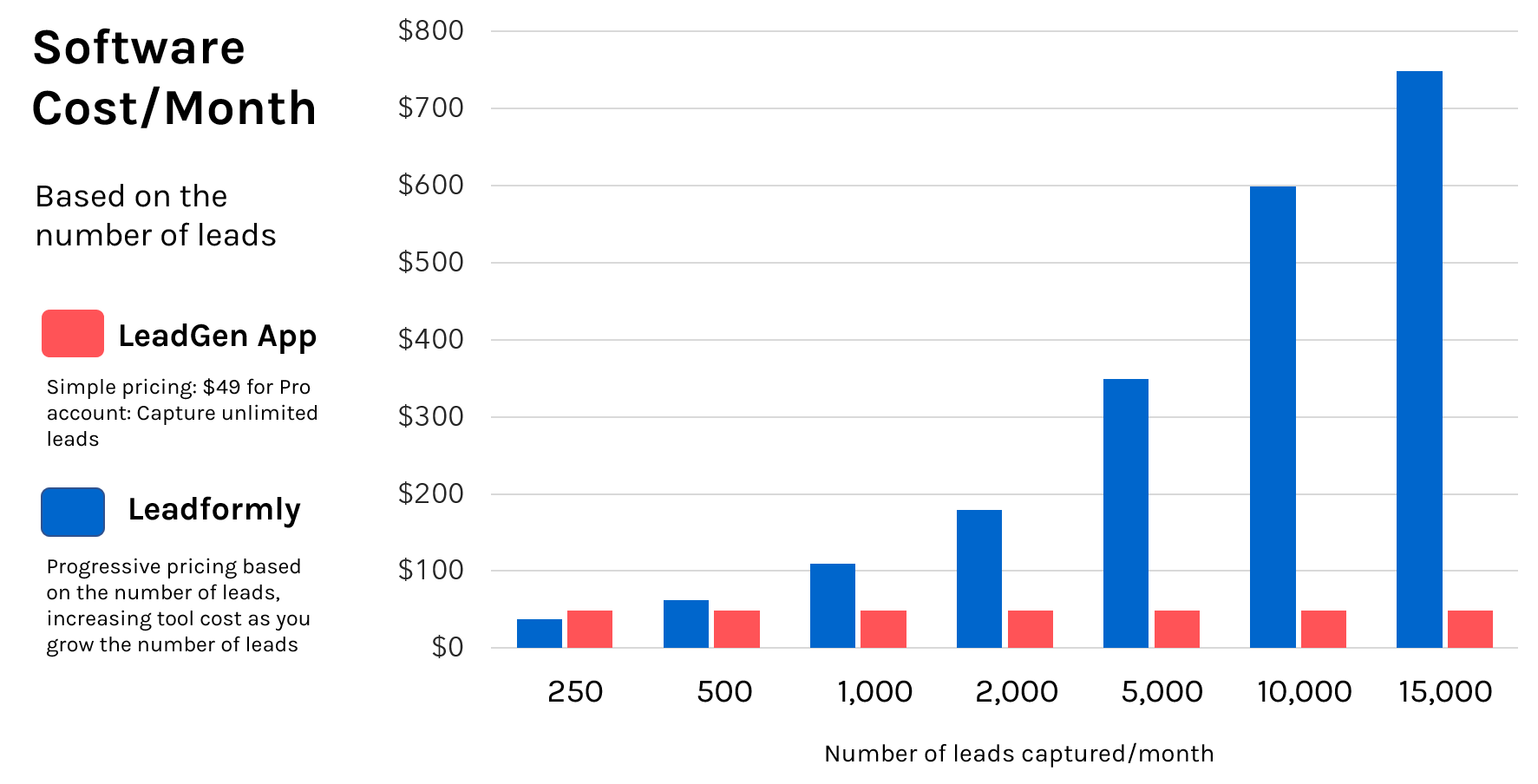 How LeadGen App Pricing Works
One of the frustrations we heard from previous Leadformly users is their pricing model. When you run successful marketing campaigns that generated thousands of leads, you'll be hit with a big bill.
Leadformly uses progressive pricing and charges you more as you generate more leads. At LeadGen App we currently have 2 pricing plans: The Pro version for $49 and the Scale plan for $99, both allowing you to capture unlimited leads.
Pro supports 20 forms, Scale 100 forms. We believe that we shouldn't charge you more only because running successful campaigns. Our pricing is simple, either pay $49 or $99 depending on how many forms you need.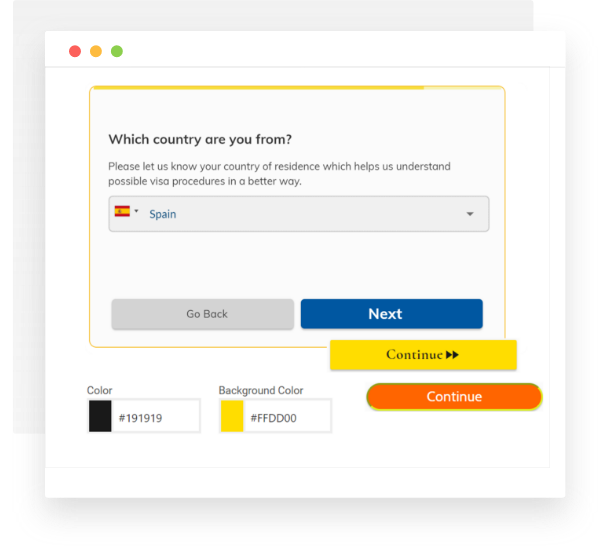 Unlimited Leads for just $49/month 
 No progressive pricing based on leads. 
 

 Create Custom Multi-Step forms

 Run A/B test and grow conversions
Customize Form Design

 Themes, Templates and Design Editor
 Embed Forms Anywhere
Into all common page-builders
Why Business Move Their Forms to LeadGen App
Rayan Jawad, Consultant at Growth Studio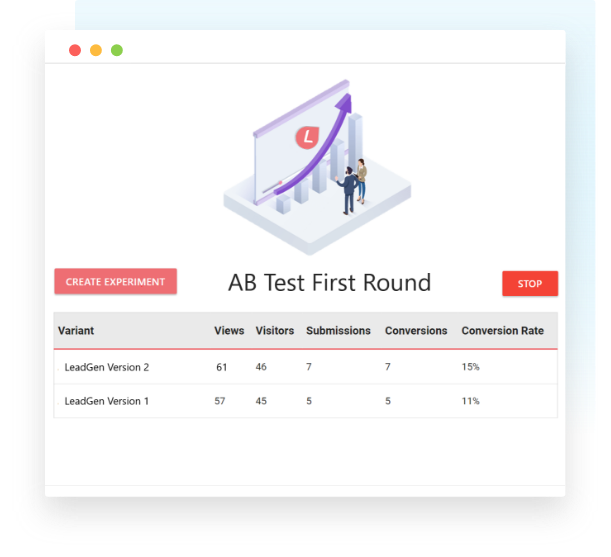 George Geordiadis, Web Developer & Founder of CMS Driven
List of LeadGen App Features
#1 Lead Capture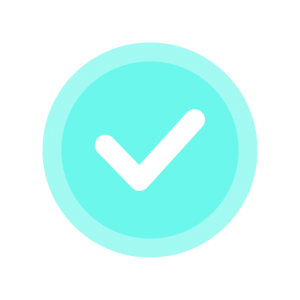 Intuitive form-builder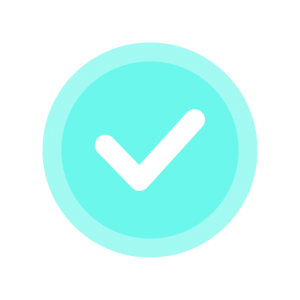 Build multi-step forms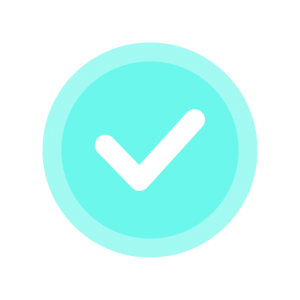 Unlimited form design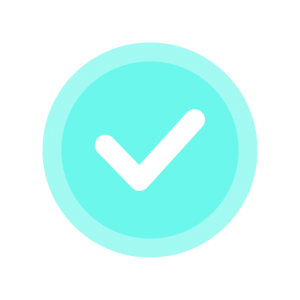 Unlimited questions per form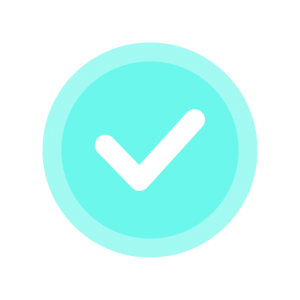 Save/activate form themes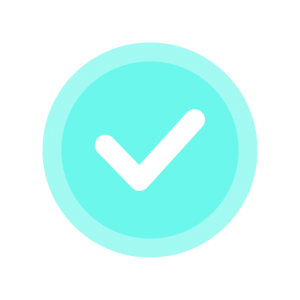 Different question types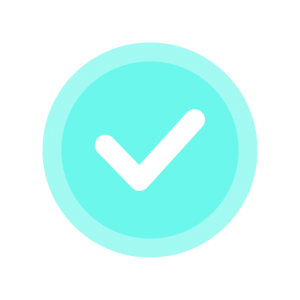 Responsive form design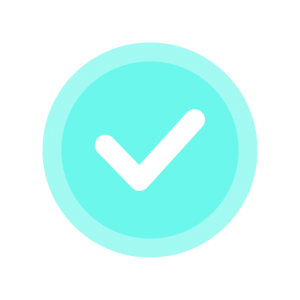 Custom form dimensions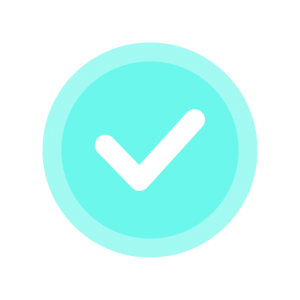 Visual image/icon choices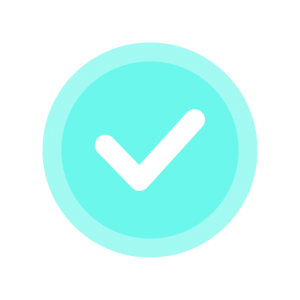 Embed codes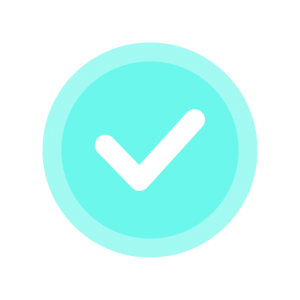 Direct form URL share link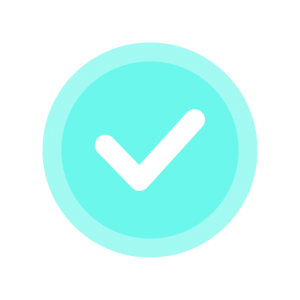 Advanced styling via CSS
#2 Lead Management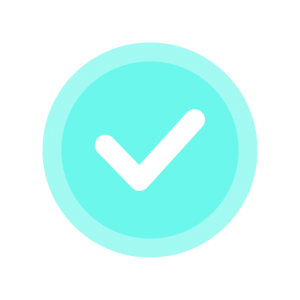 Access/ edit lead data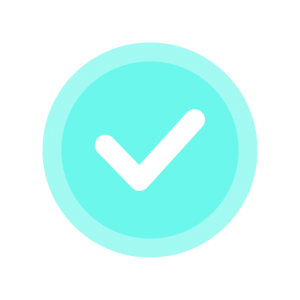 Unlimited form variants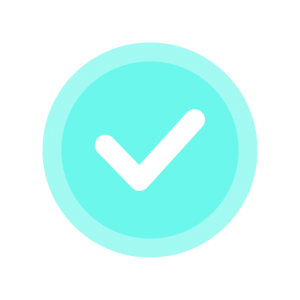 Export leads to csv and excel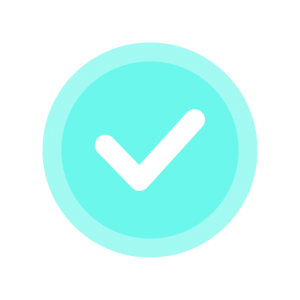 Lead dashboard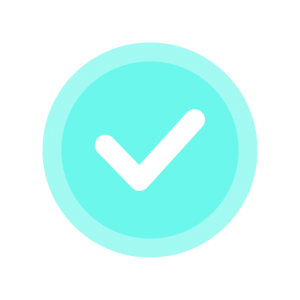 Form A/B testing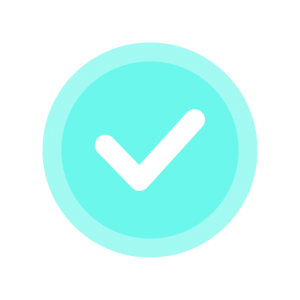 Geo-Fencing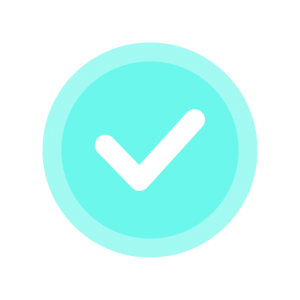 IP-based response restriction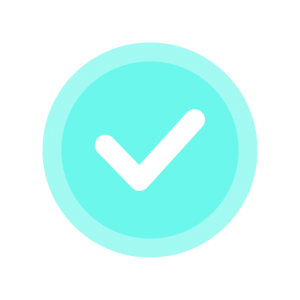 Validation (email, phone)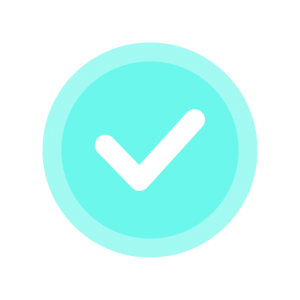 LeadProof popups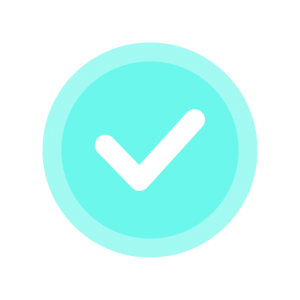 Lead Scoring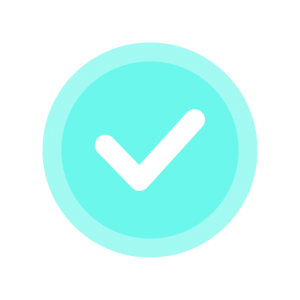 Email self-notifications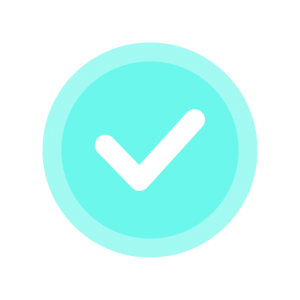 Notification white-label

#3 User Experience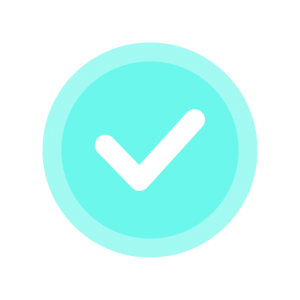 Thank-you message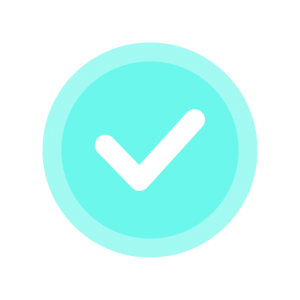 Redirect to URL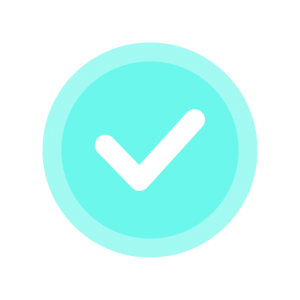 Conditional flows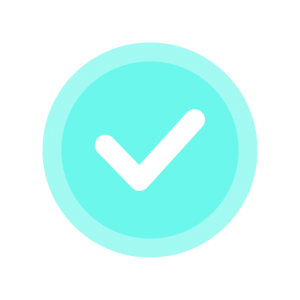 Build Calculators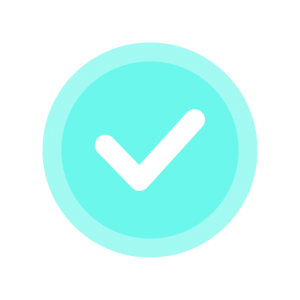 Email self-notifications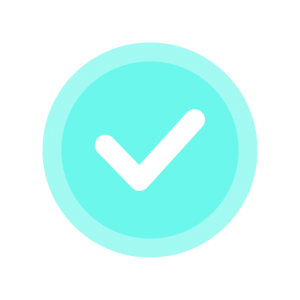 Notification white-label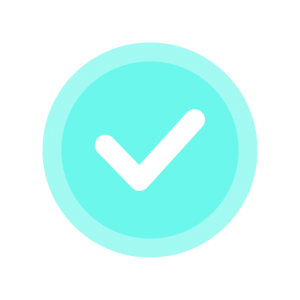 Form progress bar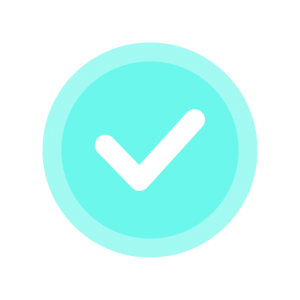 GDPR checkboxes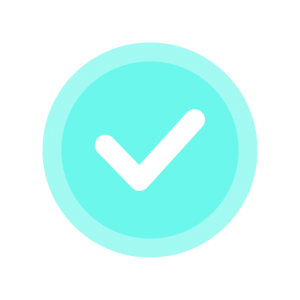 Integrations via Zapier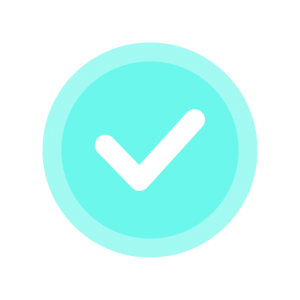 Webhooks integrations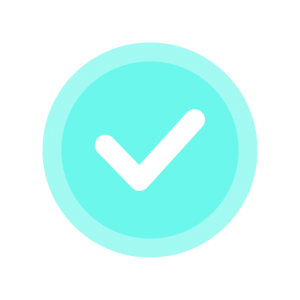 Enable Google reCAPTCHA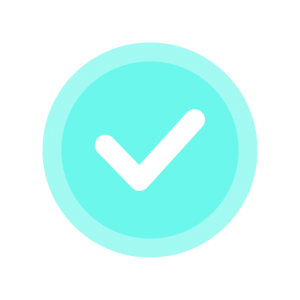 Review before submission
Common Questions & Answers
If you've got a question about LeadGen App, we've probably heard it before.
Get answers here.
Who is LeadGen App built for?
LeadGen App is a lead generation web app, built for anyone working on websites and digital marketing campaigns, like ad campaign managers, content marketers, bloggers, inbound marketers and marketing & web agencies.
Does LeadGen integrate with CRM & 3rd party tools?
Yes, we have a Zapier integration to connect with thousands of other tools. Also, you can connect LeadGen forms via webhooks integration.
Are LeadGen forms compliant with GDPR standards?
Yes, LeadGen forms can be enhanced with GDPR fields and checkboxes to inform leads about your data collection policies and to obtain consent for email newsletter subscriptions.
Is my data safe and secure?
Yes. LeadGen App encrypts lead data and securely stores it in a cloud database. We take regular data backups and our cloud service provider ensures the backup of the full server. We comply with GDPR standards and ensure you can fully delete lead data from your database, e.g. upon user requests (Right to be forgotten).
Do you have examples of LeadGen forms?
You can check live form examples on our showcase page. Go here.
Can I upgrade and downgrade my plan anytime?
Yes, you can upgrade and downgrade your plan at any time.
Switch to LeadGen App Now
Start with a Free Account and build your first form

✓ Unlimited Leads   ✓All Features