10 Best Route Optimization Software Platforms

In the fast-paced world of logistics, where timely and effective deliveries are essential, route optimization has emerged as a game-changer for firms trying to remain competitive and create excellent client experiences. Strong and clever route optimization software platforms are required to manage complicated delivery networks, diversified vehicle fleets, and various delivery time windows.
We list the top 10 route optimization software platforms that are reshaping the logistics sector in this detailed guide. Each of these platforms has modern features, AI-driven algorithms, and intuitive user interfaces that provide organizations the ability they need to organize their delivery processes efficiently.
These platforms provide a comprehensive approach to delivery management by accommodating the special requirements of many businesses, such as e-commerce, food delivery, and field service, as well as by offering real-time tracking, dynamic route planning, and automated client communication. These route optimization technologies are ready to open up new vistas as organizations traverse the difficulties of a fast-evolving global market, resulting in cost savings, improved operational efficiency, and eventually an improvement in the overall logistics ecosystem.
Join us on this exploration as we examine the top 10 route optimization software platforms, elucidate their distinguishing characteristics, and highlight how they are revolutionizing logistics for utmost effectiveness. These platforms have the power to alter the way you approach delivery management, streamline your operations, and assure on-time deliveries that please consumers, whether you are a small business looking to optimize local deliveries or a huge corporation with a complex delivery network.
List of 10 Best Route Optimization Software Platforms
1. OptimoRoute
E-commerce, food delivery, and field service operations are just a few of the many industries that OptimoRoute serves as a comprehensive route optimization solution. With the aid of its sophisticated algorithms, firms can instantly optimize delivery routes while taking into account a variety of factors like traffic conditions, vehicle capacities, and delivery windows. Planning, dispatching, and tracking are made simple with OptimoRoute's user-friendly UI and driver mobile app.
Features:
a) Route Optimization
b) Time Window Management
c) Multiple Vehicle Support
d) Mobile App
e) Proof of Delivery (POD)
2. Routific
Routific is renowned for its simplicity and efficiency. It specializes in last-mile delivery optimization, making it an ideal choice for businesses focused on improving their final-mile operations. The platform's intuitive interface allows users to easily upload their delivery data, and it generates optimized routes within minutes. Routific's real-time tracking and customer notifications feature further enhance the delivery experience.
Features:
a) Last-Mile Delivery Optimization
b) Real-Time Tracking
c) Multiple Stops Optimization
d) Interactive Map Interface
e) Automated Customer Notifications
3. Dyno Route
Dyno Route is a Route Planning & Management Software. Dyno Route understands that everyone has their preferred mapping service for navigation. Dyno Route harnesses advanced algorithms, including the powerful Traveling Salesman Problem solver, to optimize routes for visiting multiple locations.
Features:
a) User-friendly signup and login
b) Route creation made easy
c) Add stops along the route
d) Route optimization
e) Seamless navigation integration
4. Onfleet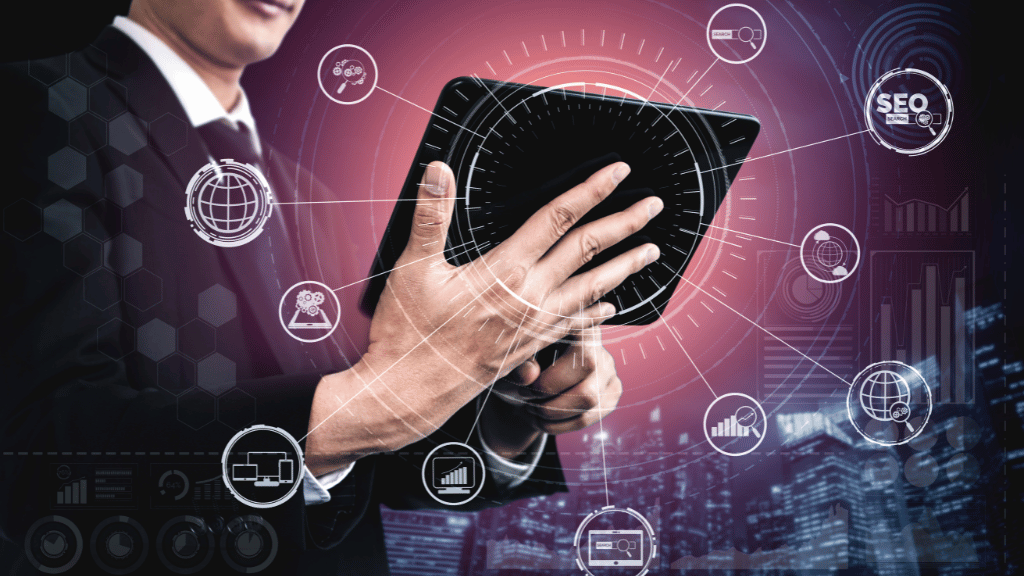 Onfleet is a versatile route optimization platform that caters to businesses of all sizes. Its powerful features include intelligent dispatching, real-time driver tracking, and automated customer communication. Onfleet's integration with e-commerce platforms and APIs makes it seamless for businesses to manage deliveries efficiently and keep customers informed throughout the delivery journey.
Features:
a) End-to-End Logistics Management
b) Real-Time Driver Tracking
c) Automated Customer Communication
d) Integration with E-Commerce Platforms
e) Proof of Delivery (POD)
5. Circuit
Circuit offers route optimization solutions tailored to meet the needs of delivery drivers and field service professionals. With its intuitive mobile app, drivers can optimize their routes, check-in at locations, and capture electronic proof of delivery. The platform's multiple-stop route optimization ensures efficient delivery schedules, saving time and fuel costs for businesses.
Features:
a) Quick and Efficient Route Planning
b) Interactive Map Interface
c) Mobile App for Drivers
d) Dynamic Route Adjustments
e) Multiple Vehicle Support
6. Locus Dispatcher
Locus Dispatcher employs AI-driven algorithms to provide dynamic and adaptive route planning. The platform optimizes routes based on real-time traffic updates, weather conditions, and historical data, ensuring the most efficient delivery schedules. Locus Dispatcher also offers features such as geofencing, route deviation alerts, and performance analytics.
Features:
a) AI-Driven Route Optimization
b) Predictive Analytics
c) Real-Time Tracking
d) Geofencing Technology
e) Performance Analytics
7. Upper Route Planner
Upper Route Planner is a route optimization software that helps businesses plan and optimize their delivery routes. It is a cloud-based platform that is easy to use and can be accessed from anywhere.  Upper is a powerful tool that can help businesses of all sizes to improve their delivery efficiency. It is easy to use and offers a variety of features that can help you to save time and money.
Features:
a) Excel import
b) Route planning
c) Route optimization
d) Route schedule 
e) Proof of delivery
8. WorkWave Route Manager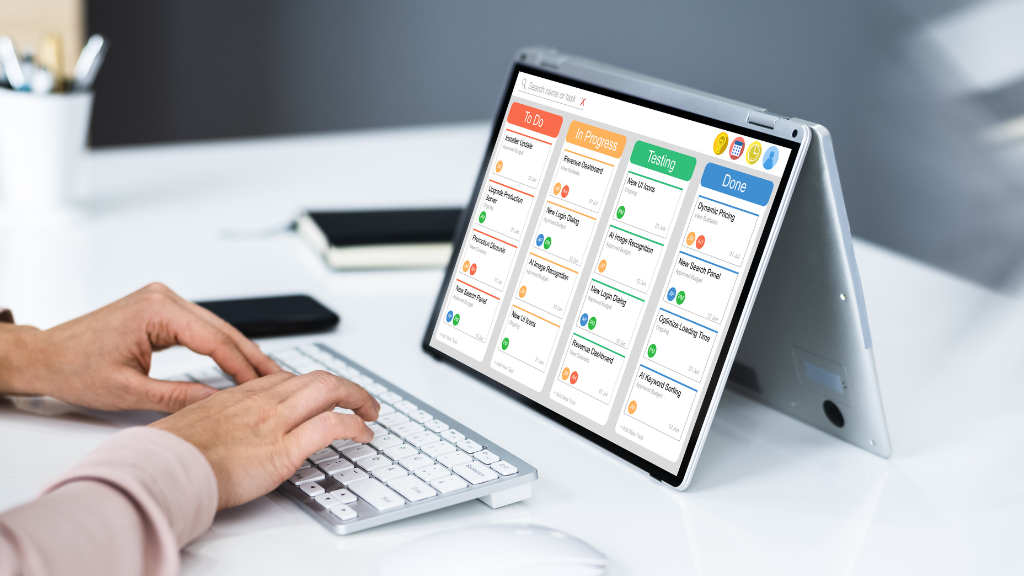 WorkWave Route Manager is a comprehensive route optimization software designed for businesses with complex delivery networks. Its advanced features include dynamic route planning, fleet tracking, and order management. The platform's ability to handle multiple constraints and geographically dispersed deliveries makes it a preferred choice for enterprises.
Features:
a) Dynamic Route Planning
b) Real-Time Fleet Tracking
c) Order Management
d) Multiple Constraints Consideration
e) Mobile App for Drivers
9. MyRouteOnline
MyRouteOnline is a user-friendly route optimization tool online that is ideal for small to medium-sized businesses. It allows users to upload multiple addresses and generates the most efficient routes in seconds. The platform also provides an option to optimize routes for multiple vehicles, accommodating different types of deliveries and vehicles.
Features:
a) Multi-Stop Route Optimization
b) Quick and Easy Address Upload
c) Customizable Route Constraints
d) Cost-Effective Solutions
e) Interactive Map Interface
10. FarEye
FarEye is an end-to-end logistics management platform that includes route optimization as one of its key features. Apart from optimizing routes, FarEye offers intelligent dispatching, real-time tracking, and predictive analytics. Its comprehensive approach to logistics management makes it suitable for businesses looking to streamline their entire delivery process.
Features:
a) Advanced Route Optimization
b) Real-Time Tracking and Visibility
c) Predictive Analytics
d) Integrated Communication
e) Performance Analytics and Reporting
Conclusion
In conclusion, there are many solutions available to streamline logistics and improve operational efficiency on the landscape of route optimization software platforms. The ten platforms highlighted in this article serve as excellent examples of how data-driven solutions and technology can completely transform the delivery management process.
Each platform has its own distinct advantages, from Routific's specialized focus on last-mile delivery to OptimoRoute's extensive features that serve a variety of businesses. The seamless connection of Onfleet with e-commerce platforms and Circuit's focus on route optimization for delivery drivers highlight how flexible and adaptable both systems are.
Route optimization is crucial as firms manage the challenges of contemporary logistics. Businesses may maintain agility and responsiveness to changing demands by utilizing AI-driven algorithms, real-time tracking, and dynamic route planning. But the best route optimization software platform should be selected based on the particular requirements and size of each firm. There is a platform that fits any business need, whether it be handling complex distribution networks for major businesses or optimizing multiple-stop routes for delivery drivers.
Route optimization will continue to develop thanks to emerging technologies like geofencing, predictive analytics, and autonomous vehicle integration. Businesses may successfully negotiate the difficulties of modern logistics and prosper in the ever-changing global market if they have the correct route optimization solution at their disposal.