6 Tips on How to Build a Great Interpersonal Relationship With Leads on Social Media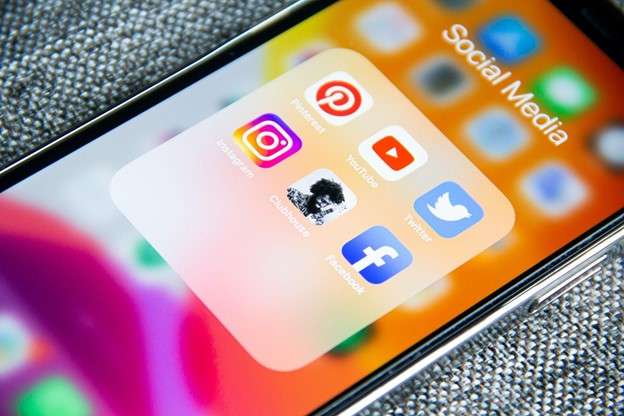 Social media has revolutionized every aspect of our lives. In business, it has become one of the most effective ways to generate leads and increase income. Recent statistics suggest that many marketers utilize social media platforms for lead generation. They focus on developing great interpersonal relationships with the brand's social media audience. This strategy automatically promotes the lead generation and brand loyalty.
Experts argue that new and prospective customers appreciate brands that engage with them on various social media platforms. Customer referrals are also very high within social media platforms. Wondering how you can incorporate this strategy into your current tactic? We've got you covered. Here are some tips on how you can build a great interpersonal relationship with leads on social media.
Personalize your Social Media Interactions
It is not open to debate anymore that personalized content attracts more attention than generic ones. 99% of marketers agree that personalization helps in advancing customer relationships. Personalizing your interactions on social media is all about adding a human touch when you communicate with leads. In addition, you can also get virtual phone systems to ensure great customer service.
The first step towards personalizing your interactions with leads on your social media is to gain insights into their data, including their interests and needs.
Knowing the specific details about your target audience, like their ages, profession, educational background and even their mood, helps you develop a close relationship with them. For example, investing time and effort in personalizing content for emotionally unavailable people who realistically will not become leads is a waste of time. If they are looking for how to become online notary, you will share the right content, or maybe they need certain products you should promote.
"Fortunately, there are ways to get some personalized details of your leads on various social media platforms. Also, some tools can give you insights into the interest and preferences of some of your leads on social media" - says Milosz Krasinski, International SEO consultant, speaker, and blogger at miloszkrasinski.com 
Personalized communication gives your audience a sense of belonging. It also increases the trust they have for your brand.

Provide Relevant Content
Another great way to develop an interpersonal relationship with leads on social media is to create engaging , interactive social media posts and relevant content for your audience. Millions of social media videos, messages, and images are posted every day. With so much content on social media, only the most relevant ones reach their targeted audience.
When you create relevant content, you are providing value to your target audience and it enhances the bond between you.
Most people on social media are searching for things that will add value to their lives. Valuable content increases the chances of a lead investing in the relationship. You can also create branded content on Instagram as part of your business's and influencers' collaboration to grab the attention of larger audiences and generate more leads.

There are different types of content and you should leverage the ones that will have the most impact on your audience. Make engaging short videos, create unique social media carousel ads, and ensure that they target your customer's interests.
Some of the most effective content on social media include:
Blog articles

Ebooks

Videos

Images

Infographics

Reviews
To develop a strong relationship with your leads, make sure that your content is not a sales pitch but one that addresses your leads' specific questions. You can also use Desygner to create a wonderful Images or Infographics to increase your social marketing relationships. 
If you're looking to collect email addresses of your social media following to further curate relationships, consider using a webinar platform to host educational webinars that your followers sign up for or use live streaming and ask for them to give an email address in exchange for a download you're offering. 
Relate with Your Leads Outside Social Media
Although you can form a relationship with someone on social media, meeting that person physically solidifies that bond.
Smart marketers use the power of physical meetings to build a solid relationship that stands the test of time.
There are several ways to meet your leads offline. You have to be creative and invite them to your physical events like:
Book lunches

Seminars

Workshops

Product/service launches

Presentations

Conferences

Training
Physical events offer a perfect opportunity to humanize your relationship with leads on social media. Even a single physical meeting will enhance subsequent conversations on social media.
Another way to relate with your leads outside social media is to organize them into a group chat. There are instant messaging apps that provide a dedicated space for groups to exchange information.
Group chat will let you focus on only those on your social media channels that have shown interest in your products and services.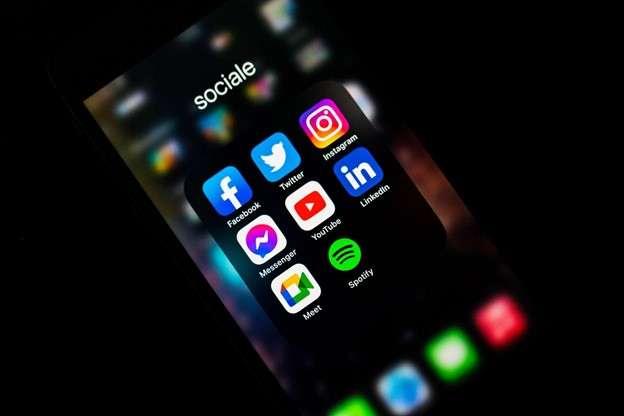 Offer Social Media Incentives
If you want to get your social media audience excited and develop a close relationship with your leads, offer them incentives. Social media incentives are the things you do to encourage your audience to take certain actions like:
Subscribing to an email

Completing a survey

Social sharing

Read more

Making a purchase
Research shows that people are more likely to commit to a transaction when rewards are available. There are many ways to offer incentives to your leads, including:
Bonuses

Points

Cashbacks

Donation to charities

Free items

Discounts
When you offer incentives to your audience, they feel indebted and will want to reciprocate by being loyal to your brand. Social commerce can add to a brand's trust and loyalty by providing customers with the reviews of past buyers.
Be Active on Social Media
Communication is the fastest way for most human beings to begin a relationship. That relationship is further deepened when communication becomes frequent by means of a contact center solution with the aim to provide your customers with the best possible experience.
There are many benefits when you stay active on social media. One such benefit is that it provides an opportunity to form a special bond with your audience.
Constant interaction with leads on social media helps you understand the content your audience wants to see. It will also help your audience understand what you stand for as a brand. 
As you maintain constant communication with your audience, you will eventually build a community around your brand. Talking about communities, Twitter is great for community building. You can use a tweet scheduler for maintaining regular activity on Twitter.
There is no better way of forming a great interpersonal relationship with your leads on social media than having a community of people to share information with.
To have the maximum effect, you must be consistent with publishing your educational and informative content on social media.
Your audience needs to see and read your content regularly on social media to develop a strong relationship with you.
Many people on social media want to associate with those who have established authority by constantly providing valuable information.
Demand and Respond to Feedback.
When you demand feedback from your audience, you create the impression that their views are important to you.
Feedback can either be a commendation or a complaint. Either way, it makes sense to address it by responding on time.
Research shows that social media users expect a response from the brands they interact with within a reasonable time.
You stand little chance of developing a great interpersonal relationship with your leads if you do not respond to product feedback on time or at all.
It is, however, important to learn how to respond appropriately to social media comments (including Facebook ads comments) whether they are positive or negative. One inappropriate response to one lead can affect how your other social media followers see you as a person or brand.
Always respond to positive feedback by acknowledging and thanking the prospect. For negative feedback, respond quickly, take responsibility, apologize, and offer a solution. These will greatly increase your value and strengthen the relationship with your leads.
Responding to feedback shows you have a listening ear. Most people trust and want a relationship with those who listen to them.
Wrapping it Up
Lead generation is tough work. But social media has made it easier for business owners to maintain excellent interpersonal relationships with leads. 
To convert your leads into loyal customers, you need to regularly engage with them on social media. 
Successful marketers use the aforementioned strategies to gain great results. They personalize social media posts, demand responses, and offer social media incentives. Don't trivialize these tips as they can make or mar your lead generation efforts.
Are you a lead generation manager who utilizes social media? Leave a comment below, explaining how you build interpersonal relationships with leads on online platforms.