The Ultimate Guide to Subscription Forms 
Introduction
Subscription forms can be included on your website or blog so that users can provide their information to receive notifications about relevant and/or interesting subjects. A subscription form's primary purpose is to add people to your email list. To enable people to subscribe to notifications, you must first build a subscription page for each process where subscribers are desired. Who can subscribe to alerts, which properties they can subscribe to, and whether they can react to messages are all defined by subscription forms? These forms can also be used to specify the message content for alerts sent to users, as well as how to manage any replies.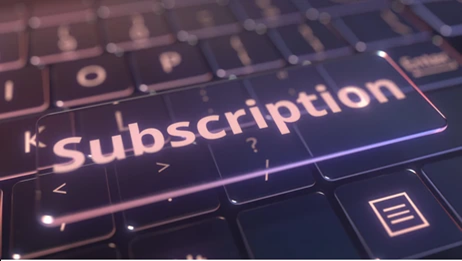 What are Subscription Forms?
Subscription forms are web forms that gather contact information from users who want to join a specific service, product, or content. Users are usually required to provide their email address, name, and potentially other confidential information, such as their region or hobbies, on these forms.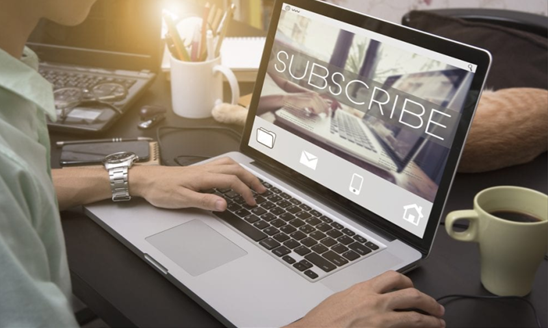 Businesses and groups use subscription forms to create and keep a roster of subscribers who are interested in their products, such as newsletters, promotions, or other updates. Businesses can develop targeted marketing campaigns, improve brand recognition, and interact with their audience in a more meaningful manner by collecting this information.
Subscription forms can be placed on websites, landing pages, or social media platforms, and can be designed to match the brand's overall look and feel.
Why use Subscription Forms?
1. Establishment
Subscription forms are simple to create if you use a service that offers a customized, code-free form creator, ideally with drag-and-drop capability. Form customization is critical for creating a brand's personality. You should also consider whether you want a pop-up, embedded, permanent, or floating registration form layout.
2. Lead Generation
Subscription forms are an important instrument for generating prospects. Filling out a form to receive your newsletters indicates that your followers are interested in your company and its services and goods. This enables them to be more than just cold leads who happen to appear on your website.
3. Legality
Purchasing email addresses are deemed spam and are thus illegal. Subscription forms, on the other hand, are legal methods of collecting clients' addresses.
4. Subscriber's Information
Subscription forms are a well-known method of collecting customer information such as name, age, gender, location, and nation. This info aids in the nurturing and development of customer and company connections.
Why should you include an online subscription form on your company's website?
Online applications are excellent for gathering data and contact information from clients. It also works as a helper when it comes to online sales. Web forms simplify the process and save time and money.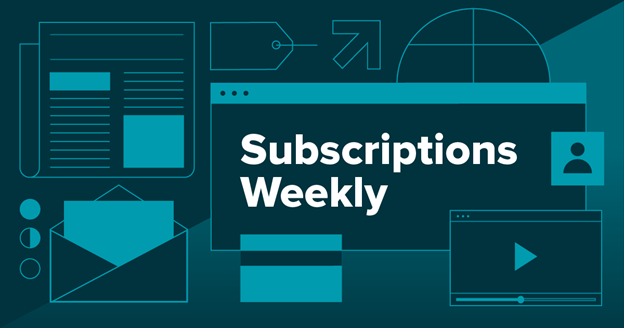 But, if that's not enough, let's look at why your subscription company needs a signup form.
a. When you implement an online form, it can do the job for you
All forms can be optimized for speed by allowing automatic functions, such as autoresponders and notifications. Furthermore, you can see how many people filled it out when a user abandoned the form, and track the success of each stage of the form.
b. Subscription forms have the potential to increase your income by streamlining your purchases

Clients have all the information about your product, business, and payment on it, making it appear professional and trustworthy, which can transform and turn people into clients. And the generated confidence promotes loyalty, growing your income and guaranteeing its long-term viability.
c. You can incorporate funds directly into your registration form
This means you can design membership forms that not only generate leads but also aid in conversion. You can use integration to set up payments with your forms, accept payments through it, and make it simpler for users to join up for your products or services.
d. You can increase your sales by using subscription forms because they make it simpler for leads to sell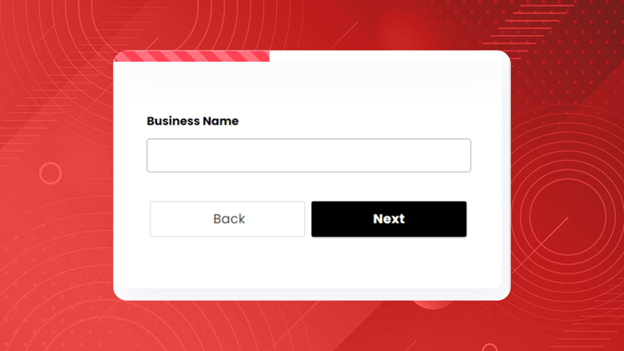 As previously stated, the form includes all pertinent information you can include to pique the visitor's interest in your subscription offer. With all the knowledge they require to make a choice, the process of making a decision is shortened and certain.
Key elements that a subscription form must have
To be comprehensive and improve conversion rates, a subscription form must include components that aid in the job. It can also be automated, giving you more time to focus on other essential duties. Any chores that you automate with form automation software like LeadGen App save your business money and effort. Employees' time and ingenuity should not be wasted on tedious, time-consuming duties.
A) Proper Fields
You must be certain of the areas you add to the subscription form. If you ask for too much information, the prospect may abandon the form. A non-submitted form can result in a lost client unless you attempt to win them back. To prevent wasting time and effort, create your form with only the essential fields. This allows you to concentrate your efforts on delighting prospects rather than reuniting with them.
B) Integrations
Integrations are what increase the output of your forms by customizing them and increasing their efficacy. You can automate procedures with the correct interface, decreasing the amount of piling work you and your team have to do. Your web form can be made to perform for you with the right integration. For example, using Dropbox or Google Drive integration, you can quickly receive and arrange any data from the form.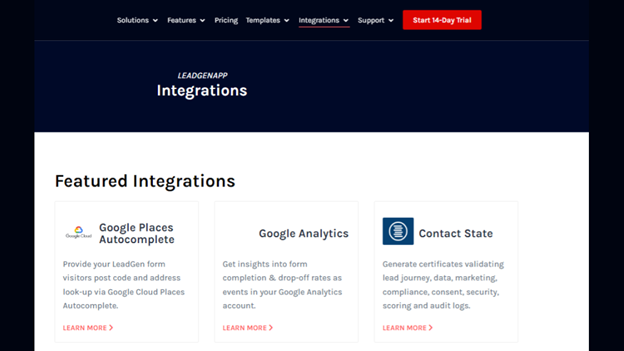 C) CTA
A well-crafted Call to Action can mean the difference between success and failure when it comes to attracting more prospects to complete your form. A CTA allows the prospect to access your form, providing you with their information and turning them into new clients. Build your CTA with care, using the correct terms. Knowing your audience by creating a customer profile is an essential step in creating a CTA that will promote sales.

D) Proper Design
You've heard the expression "don't judge a book by its cover." But you also understand that the cover is important to the sale of the book. The same is true for the Subscription Form you're creating. It must be attractive, mobile-friendly, responsive, practical, and simple to fill out, as well as appealing to the respondent, capturing their attention, and compelling them to complete the form, lowering the abandonment rate. Make sure your style reflects your company's personality and don't neglect to include your logo on your subscription form.
Subscription Form Templates
 Some of the most common subscription form templates are:
An email subscription form is a web form that collects email addresses from individuals who want to receive regular updates, newsletters, or other promotional materials from a business or organization via email.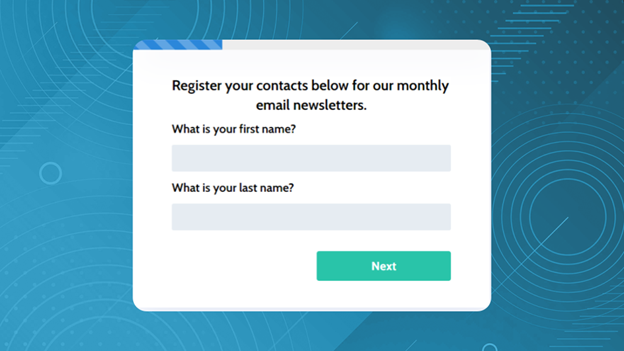 It typically includes fields for the user's name and email address, and may also offer options for specifying interests or frequency of communication. The collected email addresses can then be used to send targeted marketing messages or other communications to subscribers.
2. Subscription Pause Request Form
The subscription Pause Request Form is a form that allows customers to pause or suspend their subscription temporarily. Customers may benefit from this form if they are unable to use the service for a certain period, such as vacation or illness, and wish to avoid paying for the service during that time. The form also benefits service providers by allowing them to retain customers who might otherwise cancel their subscriptions due to a temporary absence.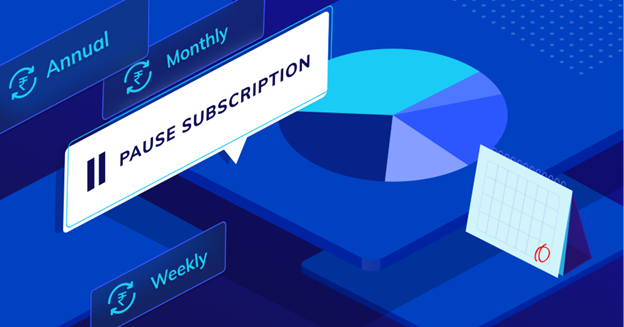 3. Club Newsletter Subscription Form
A club newsletter subscription form is a document or an online form that individuals can fill out to receive newsletters from a specific club. It usually includes fields for the person's name and email address, as well as any other relevant information the club may want to collect, such as the person's location or interests. Once the person submits the form, they will begin receiving newsletters from the club regularly.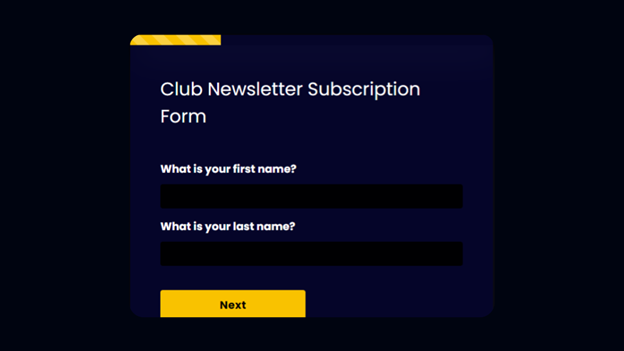 This form helps the club to maintain a mailing list of interested individuals and keeps them informed about upcoming events, news, and other important information related to the club.
A "Get Free Email Updates" form is a type of online form that allows individuals to sign up to receive regular email updates from a particular website, blog, or online service. The form typically asks for the individual's email address and often includes other fields for additional information, such as their name, location, or areas of interest. Once the individual submits the form, they will begin receiving regular email updates from the website or service, such as newsletters, promotional offers, or notifications of new content or features.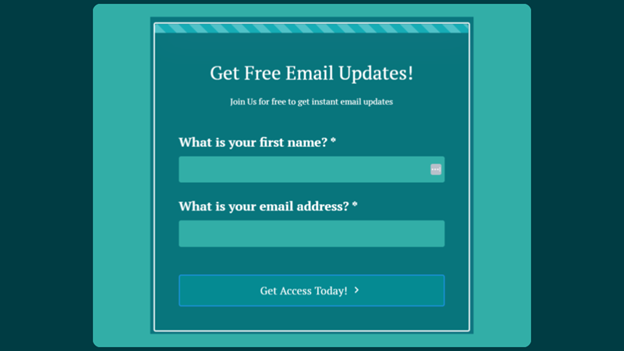 This form is a way for websites and online services to build and maintain a mailing list of interested subscribers, and to communicate with them regularly. 
Frequently Asked Questions
 Here are some frequently asked questions (FAQs) about subscription forms:
1. What is a subscription form?
A subscription form is a form that allows individuals to subscribe to a particular service, such as a newsletter or email updates.
2. What information is typically collected on a subscription form?
A subscription form typically collects information such as the subscriber's name and email address and may include additional fields for information such as their location, interests, or other demographic information.
3. Why do websites and businesses use subscription forms?
Subscription forms are a way for websites and businesses to build and maintain a mailing list of interested subscribers, and to communicate with them regularly. This can be used for marketing, promotions, or to keep subscribers informed about news, updates, and other important information related to the website or business.
4. Are subscription forms secure?
Subscription forms should be designed with security in mind, such as using encryption to protect the data being transmitted. However, it is important to be cautious when entering personal information into any online form and to only do so on reputable websites.
5. Can subscribers unsubscribe from a mailing list?
Yes, subscribers should have the option to unsubscribe from a mailing list at any time, either by clicking an "unsubscribe" link in an email or by contacting the website or business directly. Businesses need to honor these requests promptly to maintain trust with subscribers.
Final Words
When you use the LeadGen App to create your form, your life becomes easier. All you have to do is construct a form, either from one of the templates or from scratch, using all the form builder's features. Do you require an additional field? Simply drag and place it or select the "Add" button. Did you determine that one entry is no longer required? Simply select the trash can icon to remove it. Have you ever regretted a decision? Simply reverse the process.
And all of this without the need for any coding expertise.
Create the perfect subscription form for your company, complete with its own personality, with LeadGen App Form Builder.