Top Digital Marketing Skills for Student Care Readiness
The employment landscape is changing. Technologies such as the Internet have further increased the demand for sales professionals. As a result, marketers found it easier to write proposals and find jobs in the past. Today, only 28% of business leaders believe the education system offers adequate digital training. In the United States, one-third of workers lack digital skills. Likewise, 18 percent have limited abilities, while 13 percent don't have any skills at all. Consequently, students leave college after studying for a qualification without useful expertise. Advertising is a diverse field. Our article will explore the top skills and digital marketing career paths to prepare for employment. 
What is Digital Marketing? 
Digital marketing is any advertising that occurs online or through digital channels. Marketers use technologies to promote brands, products, or services to a target audience. Thus, it involves diverse online tactics. The goal is to reach and engage with potential customers. Also, the strategies drive website traffic, generate leads, and increase sales. 
Digital advertising is an integral part of most companies' strategy. The world is a global village, and most conversations happen online. In this way, brands use traditional advertising principles to engage potential customers in their realm. Aspiring marketers can specialize in different industries. Examples include: 
a. Financial Services. 
b. Healthcare. 
c. Fashion. 
d. Construction, etc. 
Apart from industry, professionals focus on a particular domain or business area. The common ones are: 
a. E-commerce. 
b. Business-to-business marketing (B2B). 
c. Business-to-consumer marketing (B2C). 
d. Market research, etc. 
How Can Online Marketing Skills for Students Help in Their Future Careers?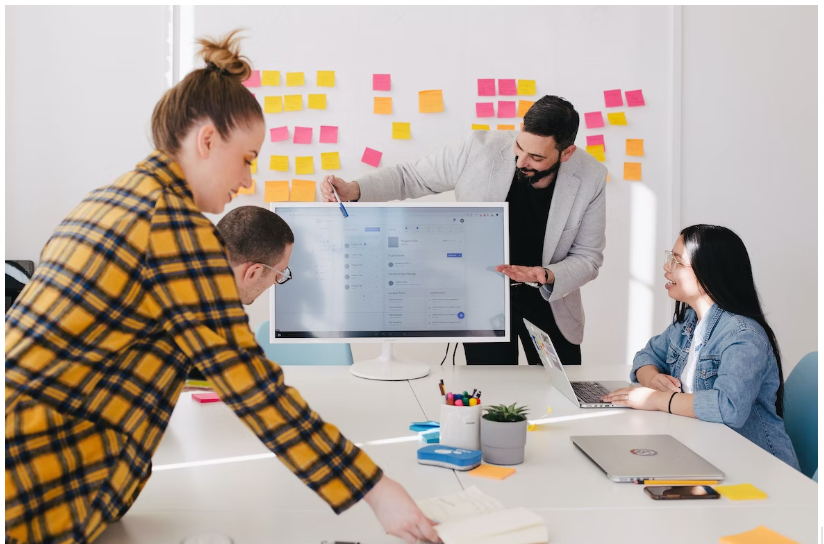 Advertising skills help students in different ways. But the most popular one is that it enhances communication expertise. Sales need effective communication via different channels. They include creating persuasive advertisements, writing engaging content, and interacting on social media. Beyond sales, college graduates learn to use their abilities in a professional setting. 
Students go through extensive training to become successful. For example, data analytics and metrics, critical thinking, time management, and more. Professors assign essay homework to help undergraduates apply theoretical concepts to real-world scenarios. With this, they understand how sales strategies or techniques work. 
Advertising assignments involve hands-on experience, such as creating a social media account. Unfortunately, the college schedule is overwhelming. Balancing a college paper or research assignment with coursework is daunting. If you don't have the time to write a college paper, pay for an online paper writing service to make your life easier. Professional subject experts write high-quality essays on schedule without revealing your identity. There are writing tools you can use to refine your writing skills. Hire someone to write your assignments so that you can focus on other vital tasks and keep your grades up. 
Marketing jobs in higher education give college students a competitive edge. Some ways it helps undergraduates are: 
1. Assists in building a personal brand or strong online presence. 
2.Career opportunities in digital advertising.
3.Empowers entrepreneurship or freelancing. 
4. Provides knowledge of consumer behavior. 
5. College students develop data analysis and problem-solving skills. 
6. Creativity and innovation. 
7. Analytical thinking and ROI measurement.
Digital skills for students extend to various fields. Digital marketing in the education sector teaches them to adapt to change. Most importantly, their ability to optimize outcomes is applicable in many career domains. 
List of the Most Useful Digital Marketing Skills 
Soft skills are crucial for a digital marketer. Nonetheless, students need core skills to analyze, create, or adopt campaigns and strategies. Below is a list of the most useful abilities to succeed as an online marketer: 
a. Search engine optimization (SEO)
b. Content and video marketing 
c. Data analytics 
d. Product/UX design 
e. Social media or Email Marketing 
f. Search engine marketing (SEM) 
g. Communication skills 
h. Creativity and problem-solving skills 
Advantages and Disadvantages of Learning These Skills 
Online advertising professionals are in high demand across many industries. As a result, understanding opens a pathway to different fields. Learning the skill provides the following benefits: 
a. Online advertising and sales skills are versatile and applicable to several roles. 
b. It is a cost-effective alternative to traditional methods. 
c. The knowledge helps undergraduates reach the target audience based on determined parameters. 
d. It provides the ability to measure sales effort results. 
e. Students use it as an outlet for expressing creativity.
The online advertising field is evolving. Hence, undergraduates constantly learn how to improve their skills. But despite its advantages, learning digital advertising has its drawbacks. Speaking of change, new platforms, strategies, and algorithms are released regularly. As a result, marketers find it challenging to stay updated with the changes. '
The vast amount of information available overwhelms beginners. They find it daunting to filter resources and focus on practical applications. Other disadvantages of sales education include: 
a. Technical learning curve.
b. Intense competition. 
c. Digital fatigue. 
d. Privacy and ethical concerns.
Using Marketing Skills to Improve Employability 
Becoming an online marketer requires dedication and continuous education. The concept encompasses many disciplines. So, it provides an opportunity to develop crucial technology skills for young people. They include communication, persuasion, and a customer-centric mindset.

Furthermore, undergraduates write college essay and paper assignments. They use it to understand how to research markets, analyze data, and solve problems. Advertising involves working in cross-functional teams. Also, education promotes collaboration, strategic thinking, and sales expertise.

Students with this understanding position themselves as a well-rounded professional. Most importantly, it opens doors to various career opportunities in a competitive market. We recommend you enroll in a physical or online class today to get started. Plus, watch out for the signs you're ready for a career in digital marketing.