5 Best User Experience Monitoring Tools In 2022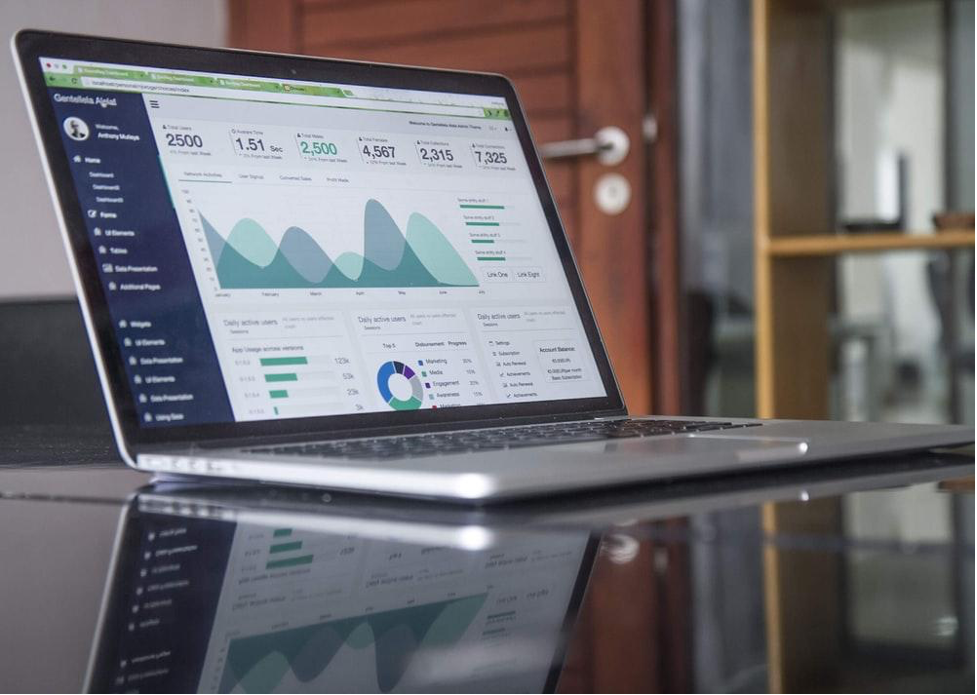 User experience monitoring tools are essential for improving the usability of digital products such as websites, mobile apps, and social media sites. They alert you to performance issues before users notice them and help you take quick action. 
However, with so many tools on the market, it can be hard to find one that meets your needs. But worry not, as this article will provide you with 2022's best user experience monitoring tools.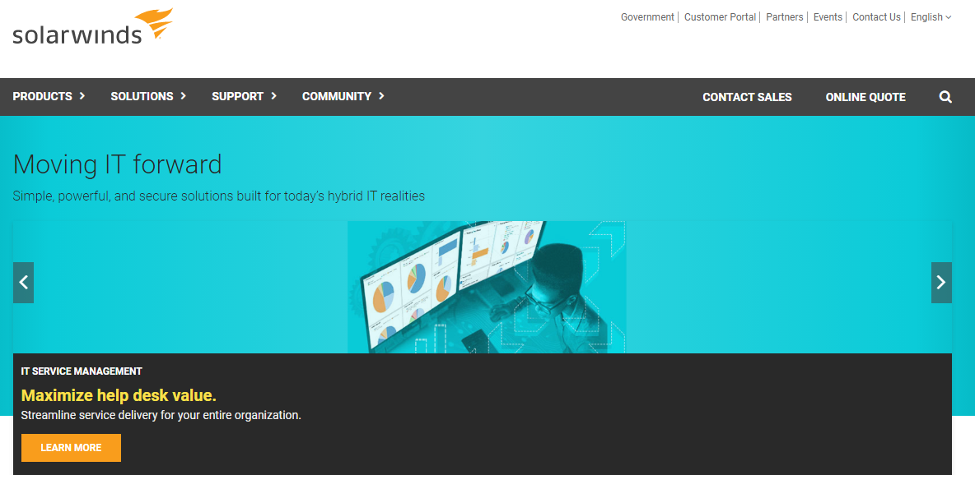 SolarWinds is a powerful yet easy-to-use tool that gives you an in-depth look at the performance of your digital infrastructure. Real User Monitoring with SolarWinds, in particular, allows you to see real-time issues affecting the experience users have while navigating your site.
The tool also monitors your site's traffic and provides detailed reports on visitors' behavior. Using this data, you can optimize your website for better conversions and higher engagement. 
Whether you are an IT operations expert looking to boost the health of your applications or a digital marketer who needs solutions to a website that isn't converting, SolarWinds can provide real-time answers to your problems.
Among the important SolarWinds features you will find useful include cloud server monitoring, network device scanner, network packet analyzer, application and server response time monitoring, and more. 
The best bit is that SolarWinds offers various plans to suit businesses of all sizes. It also has a free trial, meaning you can test it before committing. 
Like SolarWinds, Pingdom offers Real User Monitoring (RUM), which gathers data from actual users visiting your website. This data includes page load times, browser and device information, and geographic location.
Using this information, you can quickly determine if there are any geographic or device trends affecting the end-user experience. And as a result, it becomes easy to provide data-driven solutions based on the exact needs of your users. 
Moreover, Pingdom allows you to share filtered reports with your most valued customers and key stakeholders. Client reporting is essential as it proves transparency and accountability and gives you credit where it's due.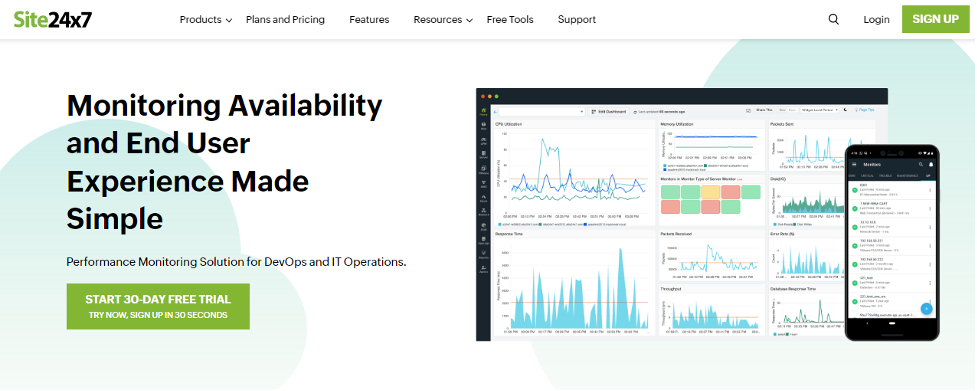 Site24x7 is a cloud-based monitoring system for front-end performance. The software detects and alerts you when the user experience degrades due to code, content, and site speed problems. 
Just like Pingdom, Site24x7 also helps you understand your site's performance across different geographical locations, but with simple graphs and charts. That way, you can identify which countries or regions your site performs excellently, well, moderately, or poorly. 
As an additional feature, this tool allows you to gather custom data from user journeys. This includes user names, their environment, and critical actions. 
As an application performance monitoring tool, Dynatrace helps you pinpoint your application's performance issues before they affect your users. It also monitors user sessions and lets you know if there are any anomalies in their experience. 
In addition to the app-level metrics, Dynatrace also offers synthetic monitoring. With this feature, you can compare and contrast your mobile and web channels from different locations for better optimization. 
Other key features of Dynatrace include real user monitoring, host monitoring, container monitoring, virtual machine monitoring, and root-cause analysis. 
Datadog is a SaaS-based data analytic tool used by IT professionals, web developers, and digital marketers to monitor apps, servers, and other tools. The software can help you identify front-user issues with your digital product and how they affect your clients. 
Using Datadog, you can also pinpoint the errors affecting each segment of your customers and offer real-time custom solutions based on their locations, devices, and operating systems. 
Moreover, this tool allows you to watch replays of user sessions, which can give you insight into user behavior. Tracking user behavior is significant as it helps you discover your strengths and uncover weak points on your platform.