8 Ways to Generate High-Quality B2B Sales Leads
Generating high-quality B2B sales leads can often be tricky for businesses of all sizes. To succeed in a competitive market, it is crucial to proactively seek and acquire leads that will significantly impact your business profits. This blog post will discuss 8 proven strategies you can use to capture these valuable B2B sales leads.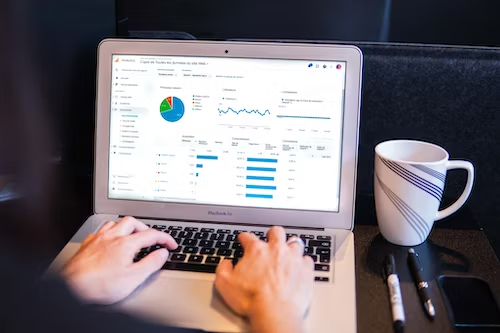 A) Build a Strong Social Media Presence
Building a strong social media presence can help you connect with potential leads and generate more opportunities for B2B sales. Here are some tips for creating an effective social media strategy:
a) Engage with followers: Respond to comments, answer questions, and share valuable content on platforms like Instagram. Doing so will keep your followers engaged and even get free followers on Instagram to generate more lead opportunities.
b) Post regularly: Maintain an active online presence by posting frequently
c) Target specific demographics: Use targeted ads to reach out to the right people
d) Create compelling visuals: Create images that draw attention and encourage engagement
e) Monitor performance: Keep track of your efforts using analytics tools such as Facebook Insights
f) Stay up-to-date: Stay informed of the latest trends and make sure your content is relevant
g) Set clear objectives: Set goals to keep you motivated and measure success
h) Encourage interaction: Encourage conversations with followers and use polls or surveys to understand customer needs better.
You can also use paid advertising to target potential customers more precisely. Additionally, consider using influencers to increase your reach and visibility.
B) Take Advantage of Referral Programs
Request your current customers or affiliates to recommend your product or service to others within their circles. This can assist you in efficiently and promptly reaching out to the appropriate audience. You can offer incentives such as discounts or free products for successful referrals, encouraging more people to participate. To ensure your referral program is effective:
a) Ensure it's easy to understand and straightforward.
b) Include clear participation instructions so that users don't get confused or overwhelmed.
c) Create a dashboard that allows users to monitor their progress and rewards conveniently.
d) Have a system in place for tracking referrals so you know who your sources of new business are.
C) Optimize Your Content for SEO
Enhance your position in organic search results by implementing search engine optimization (SEO), allowing you to connect with prospective customers actively seeking products or services like yours. Including relevant keywords and phrases commonly searched for in your industry is important for efficiently optimizing your content.
Additionally, include meta tags such as title tags and meta descriptions so that search engines can understand the page's context. Create internal links within your website to improve user experience and give search engines an idea of how each page is connected. Produce high-quality content that offers value to readers. Content with detailed information and positive reviews will help build trust and credibility in your brand, which is essential for generating more leads.
Getting assistance from a professional SEO agency can result in better outcomes for your website. They can assist you in recognizing targeted keywords and phrases, generating SEO content, and implementing other techniques to enhance your website's search engine visibility.
D) Offer Free Trials or Demos
Free trials and demos are great ways to interest people in your product or service. Consider providing a free trial for your product, enabling potential customers to try it out before making a purchase. This would aid them in comprehending how your offering functions, resulting in increased trust and a greater likelihood of purchasing from you.
Demos also allow potential customers to ask questions and get answers from professionals with experience with the product or service. Additionally, use demo videos and other visual materials such as FAQs and tutorials for those who prefer visuals over text-based instructions. Ensure you promote these materials throughout your website and social media channels so people know they exist.
E) Attend or Host Industry Events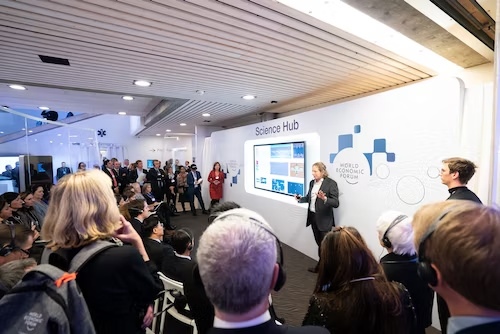 Attending or organizing industry events such as conferences and webinars provides an excellent opportunity to meet potential customers face-to-face. If you choose to host your event, ensure it is well-structured and has a defined goal and outcome. Additionally, promote the event through social media and email marketing to increase visibility.
When attending events, ensure you're networking with the right people and engaging in conversations that benefit your business. Additionally, be prepared with a list of talking points about your product or service so that you can efficiently share information with potential leads. Also, have business cards on hand so people can easily contact you afterward.

F) Create a Professional Website
Ensure your website has organized, relevant information about your company, products, or services. It should be professional, modern, and designed for the user. Here are some tips to consider when creating or updating your website:
a) Make sure it's mobile-friendly: Ensure that your website looks great on all devices
b) Include high-quality visuals: Use clear images, brochures and pamphlets, videos, and infographics to showcase your products or services  
c) Keep content up-to-date: Update content regularly to keep visitors engaged 
d) Optimize for search engines: Optimize pages for keywords related to your industry 
e) Include call-to-action buttons: Make sure there are prominent "Contact Us" or "Schedule a Demo" buttons throughout the site
f) Include customer reviews: Showcase customer reviews and success stories to build trust.
g) Make sure it's secure: Add an SSL certificate so visitors know their data is safe 
h) Implement tracking tools: Use tools such as Google Analytics to track visitors and measure website performance.
G) Send Cold Emails
Cold emailing is a budget-friendly and effective way to generate leads. You can create personalized emails tailored for specific audiences so your messages have a higher chance of resonating with them.
When sending cold emails, keep them brief and to the point. State the reason you're contacting them and how you can benefit them. Add a call-to-action, like a free trial or demo sign-up, so they know what to do to learn more. Personalize your cold emails with relevant content that speaks directly to the recipient to make them stand out. Of course in order to target the right prospects, you need to know who is ripe for receiving unsolicited emails from your business. That's where using a platform like dealfront.com is sensible, as it gives you the ability to identify suitable leads so that you aren't focusing on unsuitable audiences.

H) Remarketing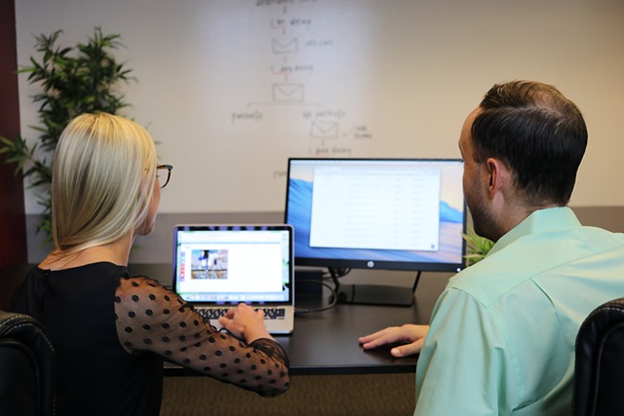 Using remarketing can help you effectively connect with people who have previously shown interest in what you offer. You can target people who have visited your website or interacted with previous marketing efforts through remarketing campaigns. This lets you remind them of your offering and keep your business top-of-mind. 
Create personalized ads for individual users based on their interests and preferences. If someone has recently viewed a particular product on your website, show them related products or provide additional information. Use engaging visuals relevant to your audience to make your ads stand out among other online content.
Generating high-quality B2B sales leads is an important part of any marketing strategy. You can use various tactics to generate leads, from creating content to attending conferences and events to cold emailing prospects. Additionally, optimizing your content for SEO and implementing remarketing campaigns can help you reach potential customers who may have yet to hear of your business.