Why Video Marketing is Essential for Your Business in 2023
Video changes everything.
From evoking the senses to drawing on emotion to delivering a personalized experience, video marketing takes the idea of a brand and turns it into a solidified identity.
In other words, video marketing provides a profound way for businesses to connect with their audiences and build real customer relationships. 
In fact, 91% of consumers report that they want to see more online video content from brands. So why not jump on this bandwagon and give ‌people what they want? It's a no-brainer.   
If you're ready to dig deeper to uncover why video marketing is essential for your business in 2023, keep reading to learn some of the top reasons you can't ignore this powerful marketing medium.
Builds, promotes, and solidifies your brand identity 
Regardless of the types of competitors you might be facing, video marketing can give your brand a significant competitive edge.
Plain and simple: Videos stand out. 
More than photos, graphs, or text, great videos evoke the senses and draw on emotion to create an invigorating customer experience. 
They make your company culture, messaging, and values obvious. They crystallize how your products and services work better than any other medium. And they help facilitate visual and emotional connections that can help you remain competitive no matter what's happening in the market.
Pro-Tip: Use marketing analytics to uncover the types of videos your audience engages with most. Look for patterns among the videos with the highest engagement and apply the insights you learn to craft personalized video marketing campaigns. Tools with embedded analytics capabilities make this process easier.
We also recommend creating a style guide for your video creators to adhere to so your branding and company messaging remain consistent across the board.
Caters to the buyer's journey by supporting information processing 
Videos appeal to the human brain's natural method of processing information. 
In our modern world, if we have a question about how something works or how to perform a task, we simply head to YouTube or Google in search of explainer videos and demos. If this sounds too scary, brands can also get the support of explainer video companies for more professionalism and faster processes.
We also binge-watch short videos and Story videos on social media — sometimes daily or even hourly. If we're on the hunt to purchase a gadget or hands-on product, videos help us decide which brand or solution to go with. 
In other words, videos cater to the information-seeking stages in the buyer's journey. 
Branded video productions help prospects understand what you offer and if it's something they can derive great value from. This gives you an incredible opportunity to nurture their information-seeking nature and position your product or service as the solution to their problems.
Simplifies the explanation of complex or sensitive products and services 
Videos can help simplify the explanation of complex or sensitive products and services like nothing else can.
Let's take a look at a few examples to demonstrate what we mean:
Take metalworking tools and machinery, which can be difficult to understand through text and images alone. Videos can help demonstrate each tool's features and benefits in a clear and concise way. They can also help to better emphasize the quality and craftsmanship of these products. 
Since metalworking tools require technical expertise to use properly, videos can provide support and tutorials, helping customers understand how to use the products and troubleshooting any issues that may arise. 
Take a look at Penn Tool Co's YouTube page to see what we mean.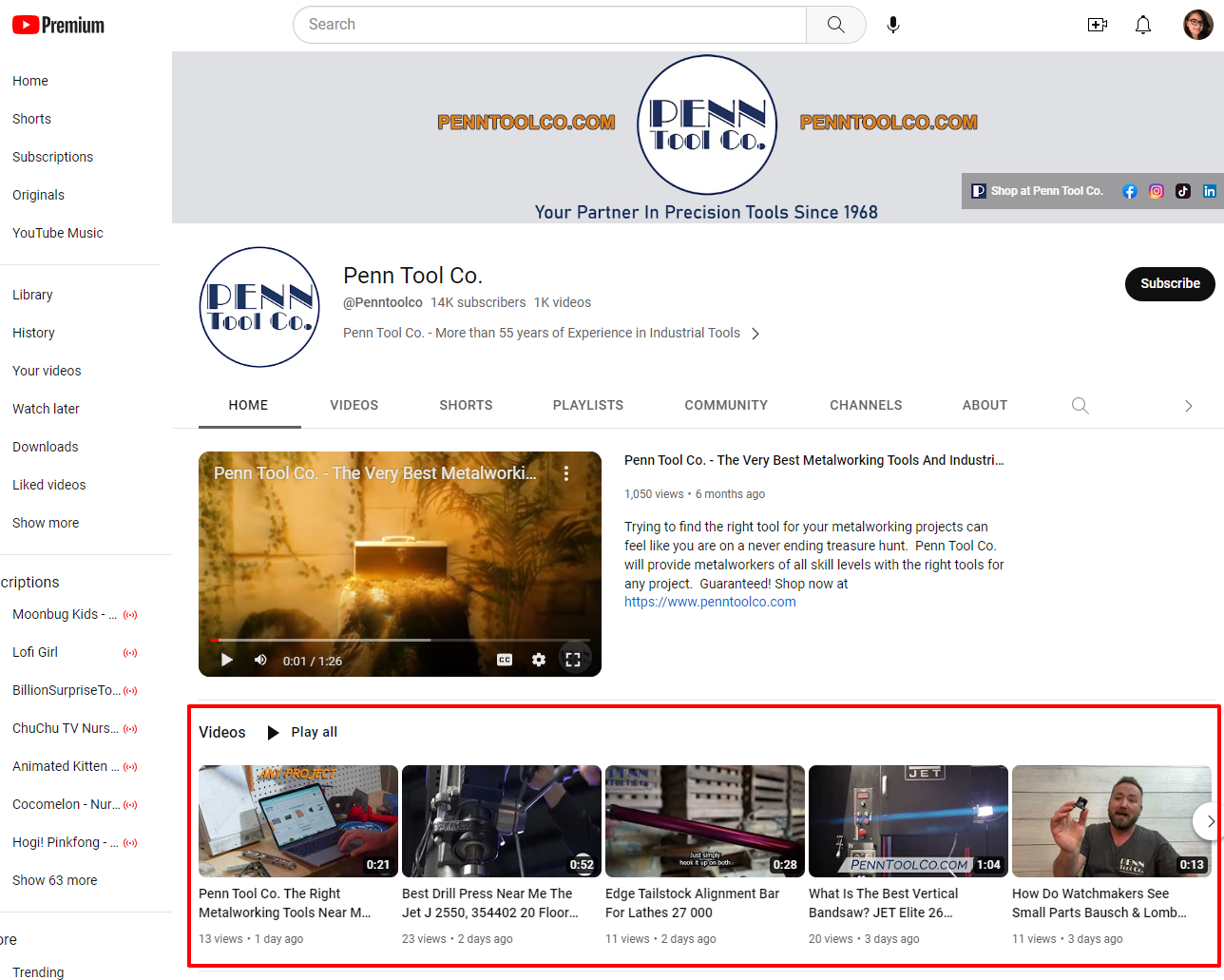 Penn Tool Co-created a wide range of short videos to showcase the design, quality, and features of their tools and how to use them the right way. This helps customers and prospects gain a clear understanding of how to gain the most value from these products.
Other offers that are easier to understand using video marketing include SaaS products, online services, gadgets, and hardware. 
In the realm of video games, a platform like YUPLAY, which offers a wide variety of games, also illustrates the importance of videos. Trailers and gameplay videos provide potential customers with a sense of what to expect, assisting in their purchasing decision. Walkthroughs and tutorials are invaluable in helping players grasp complex game mechanics and navigate challenging sections.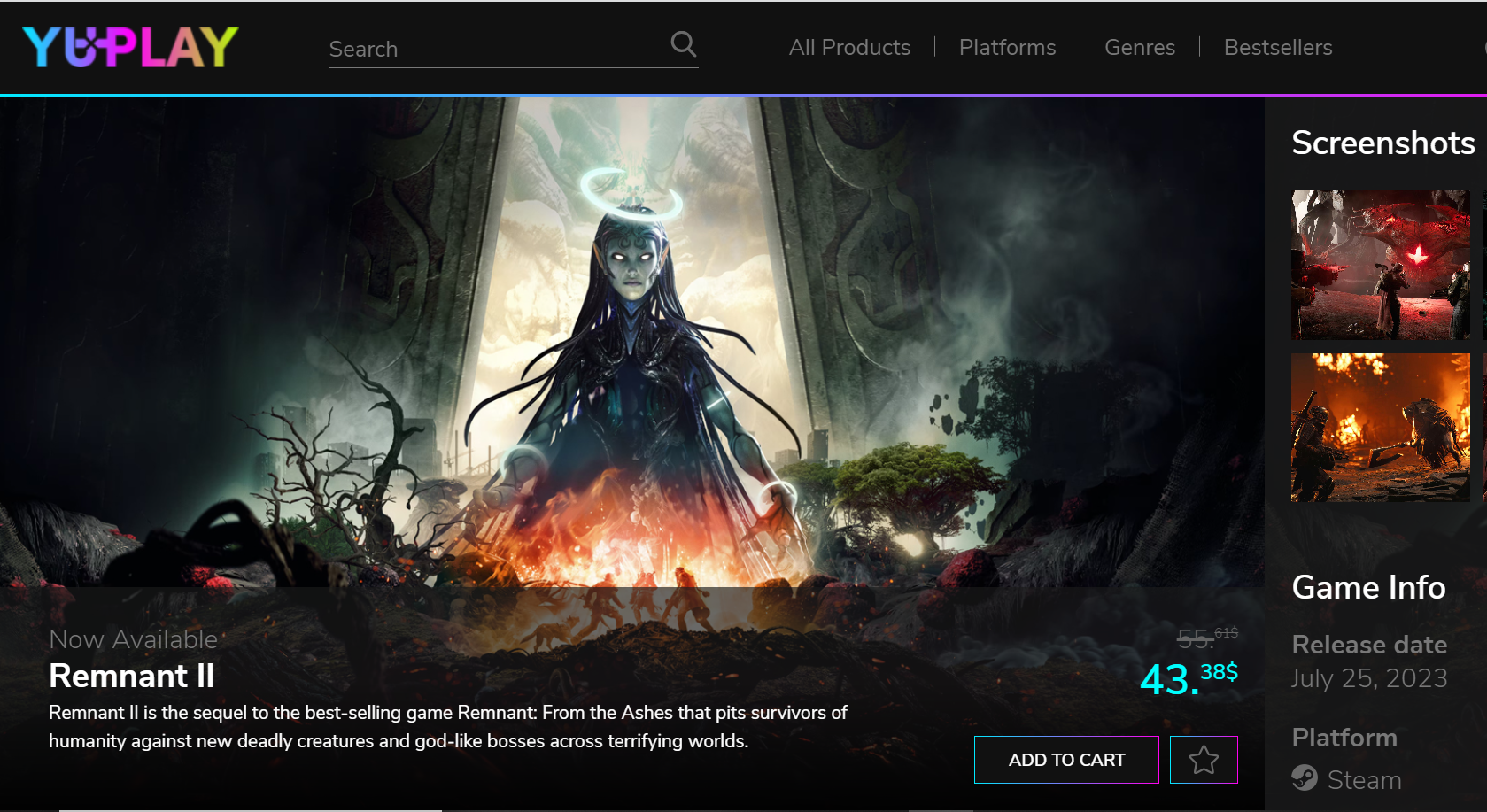 (image Source)
If you're an online doctor, video marketing can be especially effective in building trust with potential patients and increasing brand awareness. 
With video, you can walk future patients through how your check-in process works, what to expect when attending an appointment, and how to order their prescriptions online or get them delivered via medical couriers. You can also feature previous patients in your videos (granted you have permission) to help prospects feel more at ease about giving your service a try.
Or, if you run a SaaS company, say a lead generation solution like LeadsBridge does, you can use video to show viewers how to use your software to target leads, track prospects off and online, and sync audiences across multiple platforms. 
Anytime you roll out a new software feature, you can easily create a video for it and repurpose it across your email, social media, and blog channels. If it's a newsworthy feature — think huge tech advancements that'll drum up competition — you could also create video ads and reach out to media outlets and journalists for a chance at a featured story.
Finally, if you sell gadgets, think headphones, smartwatches, and fitness trackers, you can use video to show viewers what it'd be like to experience your products in the real world. Invite happy customers to shoot videos of themselves using your gadgets with a branded hashtag on social media. 
You can also create documentary-style videos — think "day in the life" type videos — to help customers witness practical use cases so they can begin envisioning themselves using your products.
Wrap up 
While there's more where this came from, these examples are some of the most crucial reasons video marketing is essential for your business in 2023. 
If you're ready to promote visually pleasing and engaging campaigns, support the buyer's journey, simplify product and service explanations, and build a solid brand identity, get ready to embrace video marketing in all its glory.
PS: Need help with video development? At TechWyse, we've got you covered. Book a 20-minute strategy call or request a quote today. 
To your success!