6 Smart Practices for Creating Outstanding Lead Capture Forms

Introduction
All of your efforts are aimed at directing traffic to your landing page. You did an excellent job, and the number of visits is still increasing. However, you have one issue: your lead capture form. Don't be concerned! You've arrived at the place to discover how to develop a lead capture form that converts visitors into leads. A variety of things influence the quality of a good lead form. The overall design, length, and copy are all factors in its success. To pique a client's interest and obtain the information you require, you must pay close attention to every detail.
Let's see what we can do to enhance your lead form.
What is a Lead Capture Form?
A lead capture form is a questionnaire on a website that collects information such as potential clients' email addresses and sends it to a CRM system where it may be utilized further by sales and marketing teams. With such information on your customers, you can much more easily direct them through your marketing funnel and into a purchase.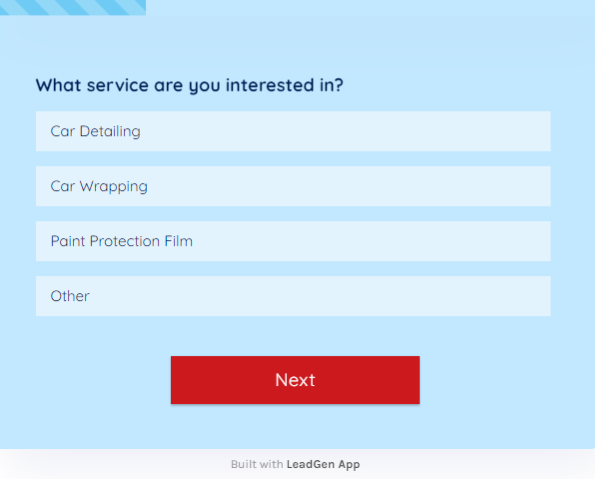 Contact forms are one of the most popular Lead capture forms
What are the most popular lead capture forms?
 1) Registration Forms
 2) Contact Forms
 3) Newsletter Signups Forms
6 Smart Practices for Creating Lead Capture Form
A) Select the best location for your landing page.
There are no hard and fast rules on where you should put your lead capture form. Regardless, you should always maintain your form above the fold. This implies that the form is visible and simple to find without scrolling. Visitors will quickly understand the purpose of your landing page. Consider using these four form placements to guarantee that your lead capture resource is the major draw of your landing page.
Placing the form next to the landing page material is an excellent approach to remind customers of the useful resource they will receive if they enter their basic information.
If you have a long landing page, try to find up to 3 places.
Chatbots can be used to share your lead capture form in addition to automating responses and communicating with your visitors.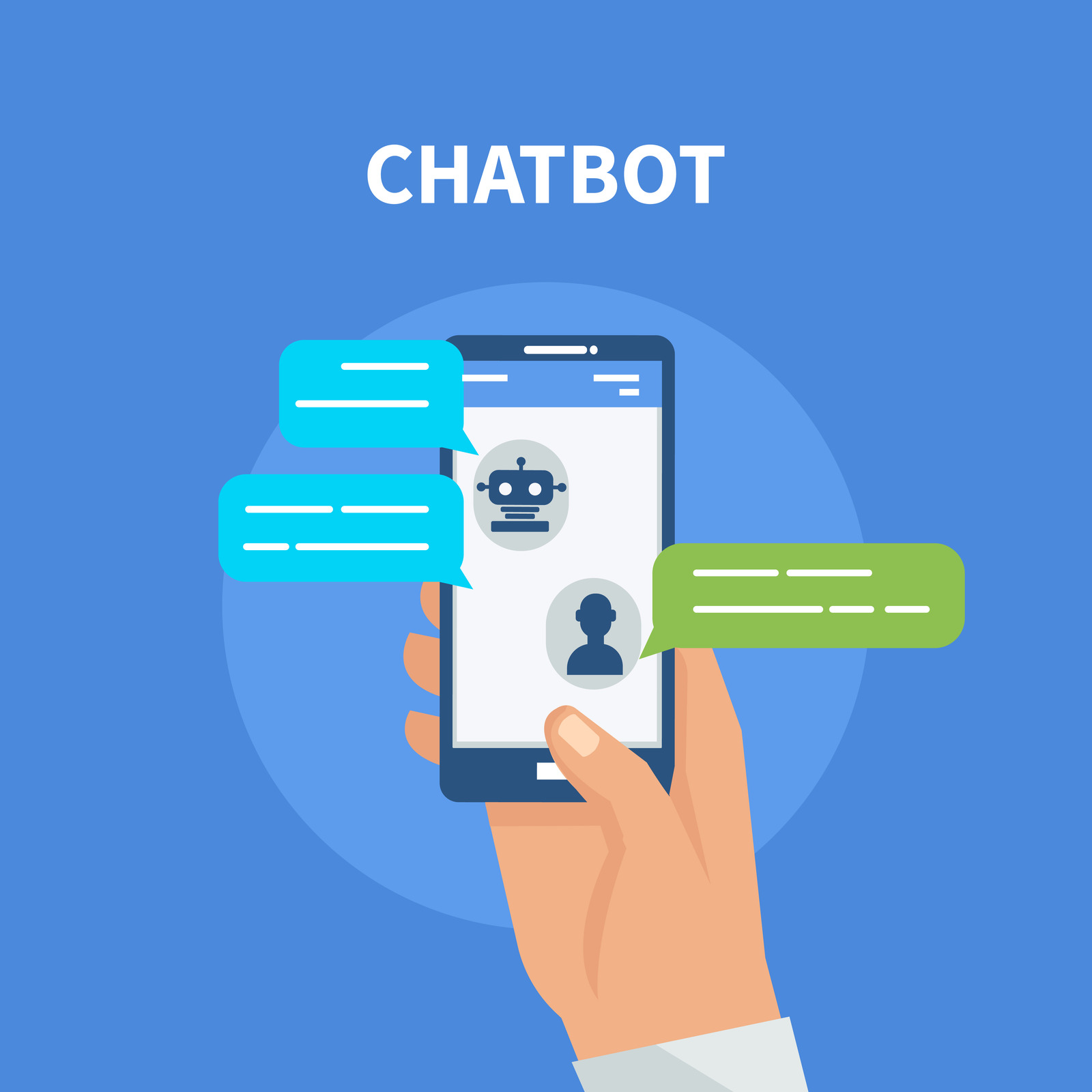 Apart from just automating responses, Chatbot can also be used to share Lead capture Forms
Though we must optimize chatbots on a regular basis to ensure that they provide accurate information to your consumers and accurately reflect your business. You'll need to update your bot as your user demand and company goals alter, which will necessitate a study of previous bot interactions to uncover typical inquiries your bot receives. Placing a lead capture form at the bottom of your landing page gives you another opportunity to collect a visitor's information. This location also puts your material front and center, allowing visitors to decide whether it's worth downloading.
B) Select the appropriate form fields.
With your lead capture, ask as few inquiries as possible. This will greatly improve your conversion rates. After the lead enters your funnel, you can additionally ask more questions. Regardless of whether you like short or long forms, it's a great practice to simply ask questions that will help you contact and qualify your lead.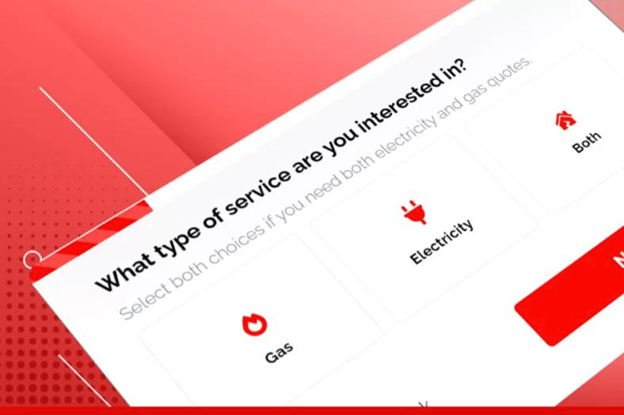 Having relevant and minimal questionnaire fields in the form helps capture more leads
For example, if you spend $10,000 on a marketing report, you'll want to produce high-intent leads from it. That is, you will need to go beyond the name and email address of individuals who wish to get the report. You may need to know their firm name, website, role, and personnel count. By asking these questions, you can determine their fit for your firm, their need for your product, and their chance of acquiring it. With this information, you can choose whether to add a lead to your sales flywheel.
C) Choose the appropriate length for your lead capture form.
The length is the next — and arguably most important — consideration when developing your designs. The amount of form fields you employ provides a compromise between lead quantity and lead quality. Shorter forms typically produce more leads, since individuals can fill them out more quickly. However, the quality of your leads from short forms varies greatly.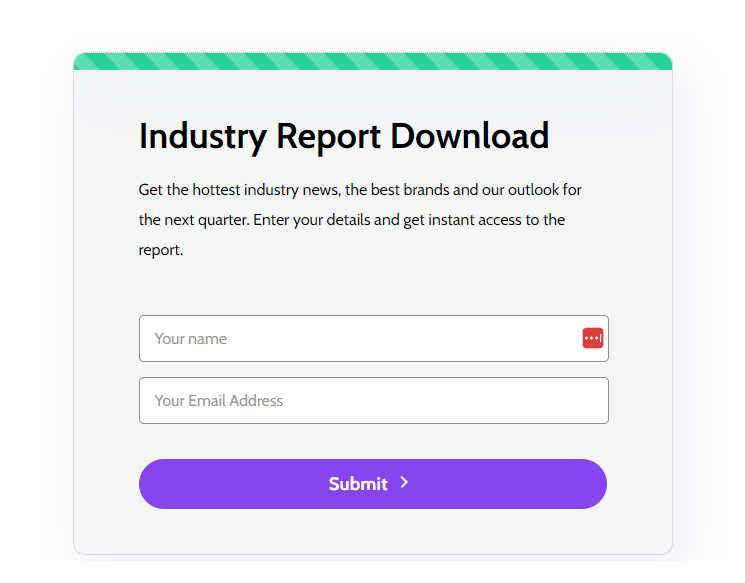 Short forms tend to produce more leads as individuals can fill them quickly
Longer forms demand visitors to offer more information about their wants, indicating a higher level of purchase intent. As a result, you may receive fewer leads, but they will be of higher quality. When designing your form, strike a balance between gathering enough information and not asking for too much information that your visitors may be unwilling to provide.
D) A/B Test your Lead Capture Form.
A/B testing is an excellent technique to determine the most effective version of your form's design, text, and calls-to-action. A/B testing, in other words, helps you to improve conversion rates. When testing your form, make sure to test each element one at a time. For example, if you're testing the color, shape, or size of your submission button, don't test the form length at the same time.
E) Provide your Privacy Policy.
When collecting "personally identifiable information," laws in the United States, European Union, Canada, and Australia require you to provide a privacy policy (PII). PII refers to sensitive information such as your visitors' complete name and postal address. It also includes non-sensitive information such as zip code, race, date of birth, and so on. Regardless matter where a form is located on your website, you should make your privacy policy visible. If prospects are hesitant to share their information, this will put them at ease.
F) Modify the wording on your submit button.
The submission button is the final key component of your lead capture form. This button's default wording is "submit." This, however, is not the greatest messaging. A study has shown that the top-performing alternatives are "click here" and "go," which have higher conversions than "submit."
Summing Up
Driving traffic to your website is essential for establishing authority in the online world. However, your efforts should not end there. You must be able to convert followers and customers into leads in order to grow your following and customer base. And how are you going to do it? By developing efficient, lead capture forms. There is no one technique to make a lead capture form that converts. You should still keep an eye on what's going on with your lead capture page. Something will work one time and not the next. Nonetheless, these guidelines will enable you to identify certain trends and alter your form accordingly.
So what are you waiting for? Create your first stylish lead capture form today with LeadGen App!