Six Ways You Can Use A Virtual Assistant To Generate More Leads
Lead generation is crucial for almost any business, whether you operate in the B2B or B2C markets. Why? 
Because a business cannot convert prospects into customers without leads. However, entrepreneurs launching new products or managing the daily requirements of existing clients find it time-consuming to generate quality business leads. Furthermore, it takes expertise and a little creativity to build a list of people who are genuinely interested in buying your products and services. 
Can you devote that much of your valuable time as a solopreneur to data collection, contact verification, lead generation, and outreach to potential clients? Most certainly, not! 
Running a business requires paying close attention to strategic planning, managing finances, recruiting employees and business expansion. You should start to calculate labor percentage like many industries and add line it with your strategies. Therefore, you must prioritize tasks other than database management and lead generation. But who will manage your leads then?
You can easily delegate this task by hiring a Virtual Assistant for lead generation! This blog will discuss leveraging virtual assistant services, such as My Mountain Mover, to generate hundreds of leads for your business.. But first, let's discuss why virtual assistance.
Why Hire A Virtual Assistant For Lead Generation?
The truth is that virtual lead generation assistants have the knowledge and expertise to align your business strategies and generate far more leads than you could ever think of. A competent assistant will also be able to bring you more potential customers for sales by utilizing the right tools and software.
Your business and way of life will benefit if you hire a virtual assistant or team of dependable virtual assistants for lead generation. Many people would agree with this – virtual assistants are a much-needed source of relief in sales in the post-pandemic era. You can hire one from companies like Wishup that offer highly qualified virtual assistants specializing in over 200 skills. 
When you've finally found the ideal virtual assistant to collaborate with, indulge that person in your vision and objectives. Then, make sure your VA is motivated and prepared to work! 
Generating valuable leads and increasing conversions isn't just a game of numbers. You must be strategic about who you contact and how you approach them to generate good-quality leads. For that, you would have to train a virtual assistant just like a traditional employee. A great recommendation would be to start simple and increase the complexity as your VA proves their proficiency levels. Below is a list of ways a virtual assistant can help your business grow and get you more leads for your business.
A) Research To Find New Leads
A hundred new leads are useless if most don't result in new business. Before wasting time and money courting prospective clients and customers, have your virtual assistant research online to see how your services or products might interest and support current leads.  
Knowing more about a lead, such as their position within a company, the services and products they offer, and the industry or company they work for, can usually tell you whether or not the lead is worth pursuing. Ask them to create a list of the following:
- Online communities where your ideal clients hang out.
- Subreddits where your ideal customers are active.
- YouTube channels that your ideal clients enjoy.
- Podcasts that your ideal customers listen to.
- Blogs that your ideal customers read.
- Books that your ideal customers would read.
- Social media accounts that your ideal customers follow.
Note: Each item on this list should have the ten most famous pieces of content listed by your virtual assistant.
Now, imagine a virtual assistant finding prospects in your target market to give you many more potential leads. Imagine them using websites like LinkedIn to connect with particular groups and sectors. Isn't hiring a VA the wisest choice ever? They will assist you in reaching clients until a deal is finalized, and then it is your responsibility to close the deal.
B) Identifying Tasks For Each Day, Week and Month
Virtual assistants are seasoned professionals who are well-equipped in their roles, so they will understand which tasks require daily attention and which should be completed weekly or monthly. Your VA can begin by identifying the key tasks that must be completed in a day, week, and month for lead generation.
A qualified virtual assistant will manage your email lists, respond to social media inquiries, help with customer reactivation, create marketing content, assist with website conversions, and contact prospects, all while adhering to strict deadlines and timelines. Furthermore, the entire lead generation process will be calendarized, so you won't have to worry about missing a single contact.
Here, developing a clearly defined lead generation schedule will aid in preserving a good rapport with both potential and current clients, now and forever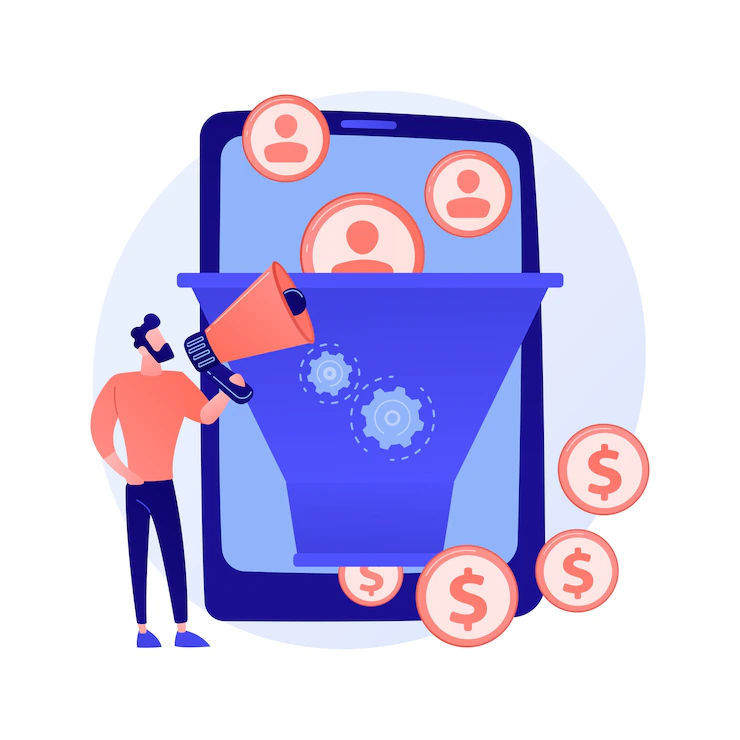 C) Build Lead-Sourcing Funnels and Create Strategic Marketing Resources
In addition to helping you identify leads from various sources; virtual assistants can also help with the creative process. For example, they may create marketing materials, edit and proofread content, and update a company's online presence. 
Social media is a highly effective tool for increasing brand awareness and developing close relationships with both current and potential customers. Of course, you can always use your lead generation virtual assistant to tweet and post updates about your most recent services and goods. Additionally, you can connect with your clients via bulk SMS campaigns to send promotional offers, sales alerts, news, authentication, customer support updates, appointment reminders and notices.
With their extensive skills, they can even create or redesign your website, write blogs and social media posts, create business applications, or suggest other successful strategies to attract and keep potential customers.
They have the best suggestions for changing your social media pages and using them to your advantage to pique potential customers' interest and lead them to your brand. They may also incorporate extra tools to create a strong lead capture funnel. As a result, they fulfill various functions and strategically plan lead-generation techniques. Because of this, qualified leads often have room in the funnel. 
D) Conduct Outreach
Do you send out cold emails or make phone calls to reach out to your potential customers? Then it would help if you thought about delegating it to your virtual assistant.
Simply give your VA a cold email template and instruct them to contact everyone on the list. It would help if you also considered sending a series of follow-up emails. To support new and existing business relationships and inform customers of your company, a combination of emails, phone calls, and direct emails once every three months will be more than sufficient.
Most online businesses keep in close contact with their leads through email loyalty programs and monthly newsletters; an assistant with the right skills can handle all of this for you. Your virtual assistant should keep emailing the prospective client whether the response is favorable or unfavorable. And if they receive a favorable response, they should introduce you to the potential client so you can proceed from there. 
Setting up a system for tracking your outreach schemes would be a great idea. While a simple spreadsheet could work, proper CMS software would probably be preferable.
E) Optimizing CRM and Staying In Touch With Prospects
Regular communication with clients and customers is more complex than you might imagine. The first step in this process will be for your VA to set up and populate a CRM tool with full names, phone numbers, email IDs, official websites, and office addresses. Your VAs will update the CRM as your lead base expands. To guarantee its accuracy, your assistant can also scrap the data. Additionally, your assistant will create a quarterly marketing and communication calendar to maintain crucial business relationships. 
F) Follow-Ups and Lead Nurturing
Before buying a product or narrowing down your company's services, a prospective customer frequently has a preliminary inquiry. Your virtual assistant can manage all inbound communications and prioritize emails. It will draw all potential leads to your attention in the first place so that you can take advantage of them right away.
Offering a positive customer experience is one of the most powerful ways to increase sales. Word-of-mouth is another highly effective form of advertising. Customers and clients are more likely to refer your company to others when they receive personalized communications.
Your VA can make that happen for you with their cutting-edge communication skills. In addition, they can help you with engage customers with efficient follow-up services.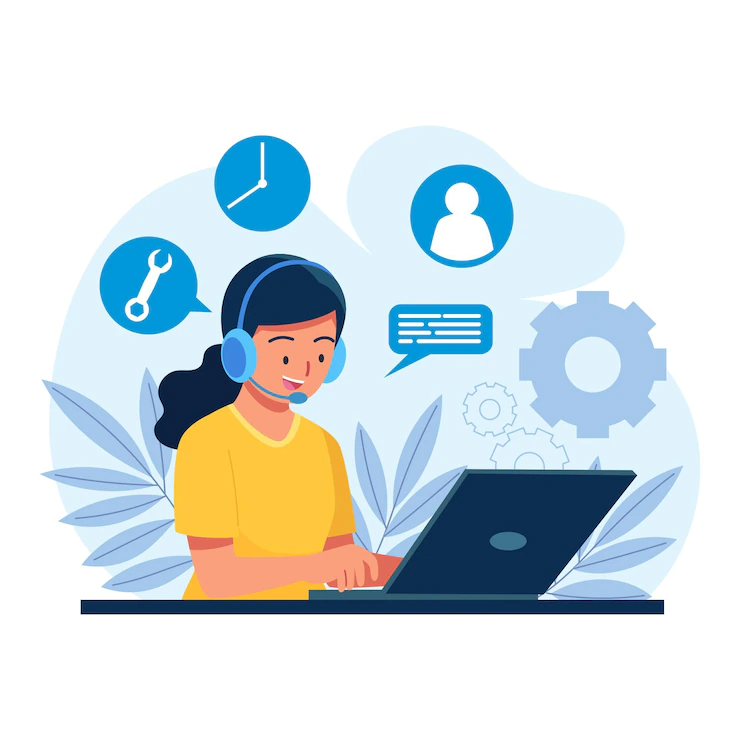 If you are looking for a full-time or part-time lead generation expert, Lead Generation Virtual Assistants are an excellent resource.
You can leverage your virtual assistant in the best possible way using the following tips:
Determine how you intend to use your VA's services.

Build a list of all the tasks you want to delegate.

Create a detailed job description for your VA.

Before delegating tasks, establish deadlines and timelines.

Communicate with your assistant once a week and a month.

Never hesitate to ask for advice from your virtual assistant. They can provide you with the best advice because they are experts in their field.
When tasks are assigned to virtual assistants, the bigger picture becomes clearer. Hire a lead generation assistant if you or your sales team spend more time generating leads than closing sales.