Order Forms:Increase Your Online Sales With Effective Online Order Forms
Introduction
What is the effectiveness of your sales process? Although it is not always easy to accept, many firms are aware that their sales process is inefficient, particularly when it comes to sales order forms.
And this isn't something to laugh at; it's probably costing you, customers. A faulty sales order form can add needless time and friction to your sales process. If your procedure isn't simplified, your clients may seek it elsewhere. Any bit of friction might result in a missed sale for your company.
So, how can you enhance this process and increase customer satisfaction to increase sales?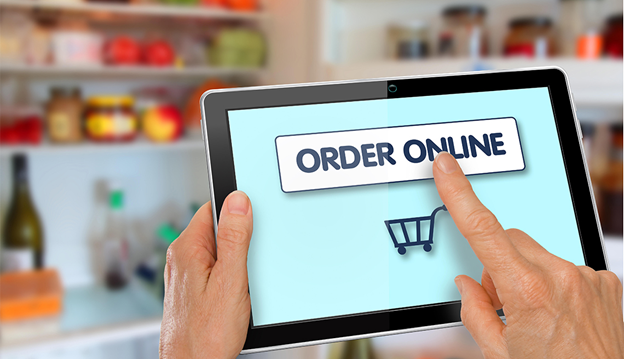 The solution is in your online order forms.
What is an Order Form?
An order form is a piece of paper that documents one or more commercial transactions between a buyer and a seller. It is also known as a sales order form, an online order form, a procurement order form, an inventory order form, or a service order form.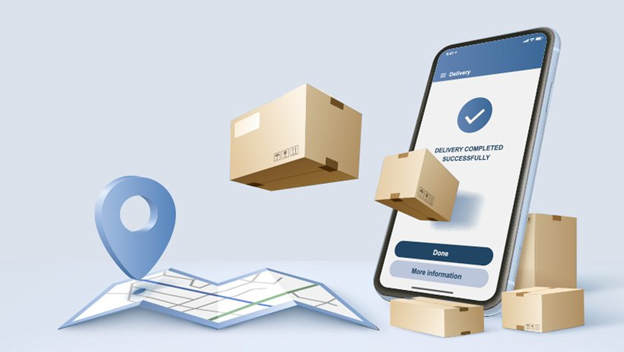 A buyer often fills out and sends an order form to the vendor. The sales order form is accepted by the vendor. This results in a legally enforceable contract between the two parties that governs the transaction.
An example of this would be an organization's procurement procedure for purchasing new computers. Someone from the organization would fill out a procurement order form detailing the quantity and kind of computers required and send it to the computer vendor. The computer vendor would acknowledge receipt of the order and begin the fulfillment process.
Purpose of an Order Form
An order form's function is to:
a. Order particular items or services from a vendor.
b. Describe the quantity of each item.
c. Convey payment conditions.
d. Operate as a legally binding contract upon seller approval.
e. Document purchases.
If the vendor must ship the products, the service order form includes shipping information.
Who needs an Order Form?
Any firm that wants to offer products or services online may utilize order forms. This includes (but is not limited to) the following:
a. E-commerce companies
b. Consultants
c. Freelancers
d. SaaS companies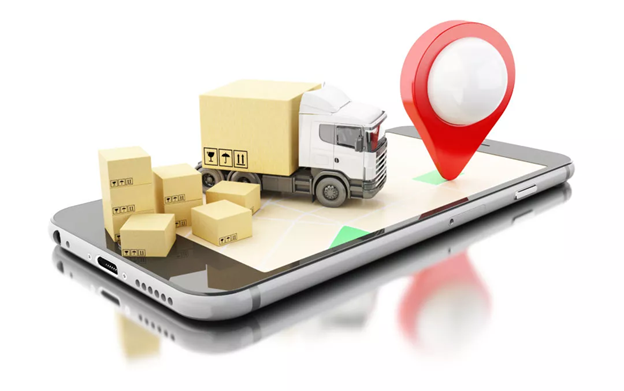 Order forms simplify the ordering process by streamlining all order information, collecting payments, and improving overall customer service satisfaction.
In summary, if you own a business and wish to accept online purchases, order forms will assist you in creating a more smooth experience for both you/your team, and your clients.
Types of Order Forms
Order forms come in as many varieties as there are businesses. Each is unique to the demands of the company. The following are some examples of order forms:
1. Single-Item
If a vendor just offers one product or service, such as a consultation appointment or a subscription, a basic single-item order form may be sufficient. Because the seller, product, and quantity of products are already known, this order form may just gather the buyer's name, contact information, and payment method.
2. Single-Item with Variations
A single-item purchase form may be expanded to offer these alternatives for the customer to pick from if a product has various versions, such as subscription levels or possibilities to bundle other services.
3. Multiple Products and Choices
When a vendor's selection mimics a store-and-shopping-cart experience, a more comprehensive form is required that contains all goods in the buyer's cart as well as other important information.
The sales, procurement, inventory, and service order forms are all called after their respective functions. For example, service order forms are for services rather than things. One example is when someone schedules a consultation. The service order form collects the required information, such as the appointment day and time, and sends it to the consultant for confirmation.
Let's look at what you need to do in 2023 to enhance your order page and raise your conversion rate:
1. Add social proof
Every element of our modern lives is influenced by social media, from work to recreation and everything in between. The business sector is no exception, with companies of all kinds increasingly relying on social networks to acquire new customers and establish brand loyalty. Social networks may now be leveraged to offer social evidence throughout the transaction process, rather than just connecting with old-school pals.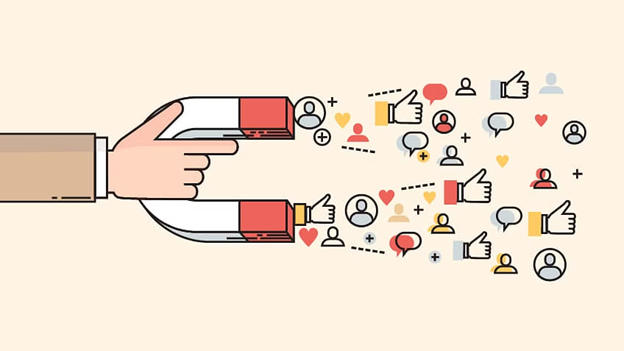 Facebook likes, Google reviews, and other trustworthy channels may help any sale gain trust and familiarity.
Social elements in order forms can be readily integrated into publishing systems like WordPress and all-in-one marketing platforms like Ontraport.
The internet is rapidly becoming a large feedback system, and firms that understand and accept this are far more likely to find market acceptance.
2. Keep Order Forms Simple and Consistent
As customers become increasingly spoiled for choice, simplicity is more important than ever. Throughout the sales process, accurate information and aesthetic design are essential, with a clear and consistent order form serving as the final piece of the jigsaw. Customers are often lost during the closing phases of a transaction.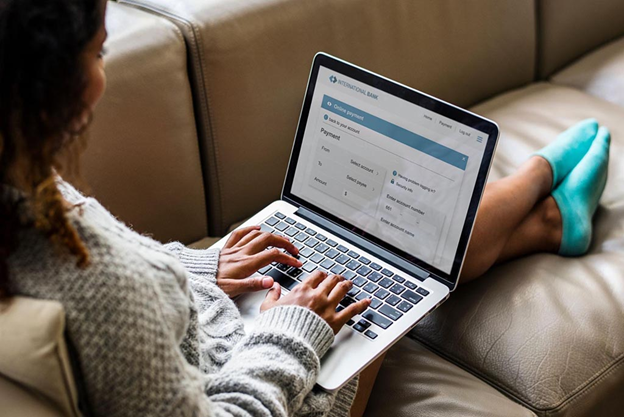 After spending so much time and money on marketing, it's critical to follow through with a straightforward order form that produces results. Too many fields or too much information might jeopardize your sale, especially if you distract attention from other pages. An order form, rather than attempting to accomplish everything, should assist each consumer through each specific transaction in the simplest way feasible.
3. Add Various Payment Options
Customers today are accustomed to having options, both in terms of the things they purchase and the payment methods accessible to them. E-commerce necessitates a variety of payment options, ranging from bank credit and debit cards to PayPal and other online transaction systems.

Google Pay, Apple Pay, Venmo, Square Cash, and other digital payment options are more widely available than ever before.
4. Add Customer Service
Customer service is an important aspect of every organization. It is critical to look after your people from the moment you establish contact with a new consumer until aftercare. There are several methods for integrating customer service directly into the purchase process, such as contact forms and pop-up windows. Contact forms, as well as contact information and automatic response systems, may be readily added to order forms.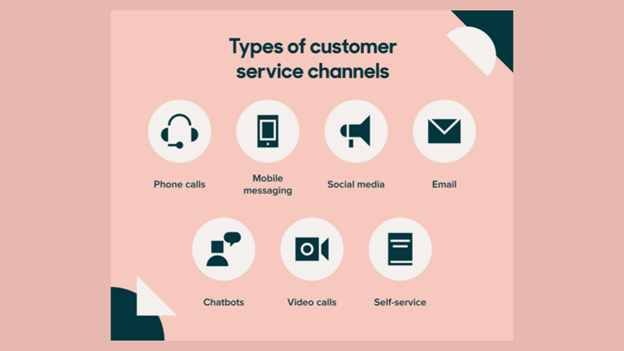 Customers are increasingly preferring live chat, and in certain industries, chat growth has surged by 150%.

Throughout the purchasing and transaction processes, pop-up windows have become widespread. Immediate live chat or chatbot support may give real-time feedback and up-to-date information on all aspects of the sale. While chatbots are only beneficial in particular contexts, live chat as a communication medium is maturing.
5. Take Advantage of Analytics
It's critical to use analytics if you do anything commercial online. It's all too easy to squander time and money on ineffective marketing and order forms that don't convert.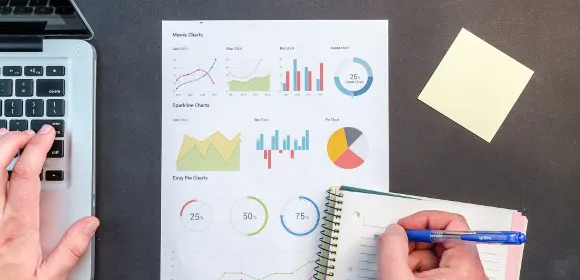 Google Analytics may be utilized to enhance your purchase form and conversion rates, with measures like Clicks, Impressions, CTR, and Traffic Sources providing useful information about your consumers.

A successful e-commerce firm needs astute marketing, consumer interaction, and fast conversion. While the order form is located at the conclusion of the transaction process, it is the sole thing that immediately affects your sales. To increase your conversion rate, create an order form that is straightforward, trustworthy, and sensitive to the changing demands of your consumer base. To ensure optimal results, consider seeking guidance from an experienced ecommerce expert to design a conversion-focused order form that caters to customer needs and fosters trust"
6. Make Order Forms Mobile Friendly
It may seem obvious in 2023, but mobile access is essential for every e-commerce system. With more people than ever purchasing on mobile devices, it's critical that your order form and complete site be mobile-friendly. It is critical to select publishing platforms that are familiar with mobile technologies.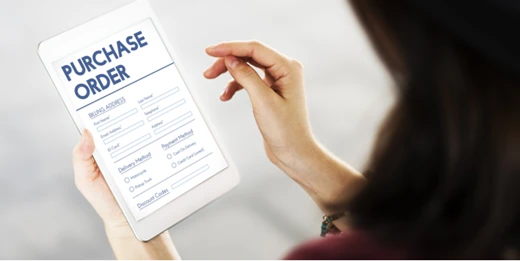 7. Use Multi-Step Forms
In certain circumstances, your sales process may include the completion of lengthy and complex forms in order to obtain all of the essential information. On the other hand, fewer form fields tend to result in higher conversion rates, which presents an issue for these lengthy sales forms.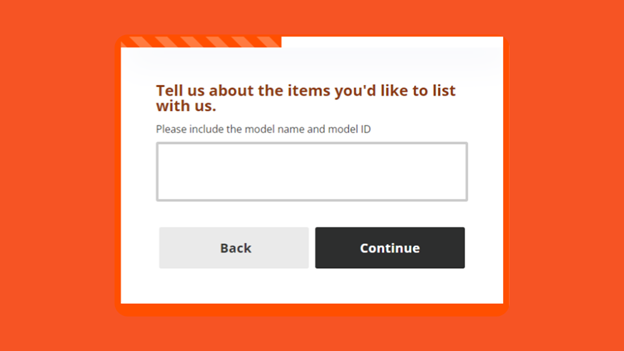 Instead of bombarding your buyers with a large, single-page form, divide your sales form into numerous sections and create a multi-step form to make the process appear less daunting.
For example, you might divide a lengthy form like this:
Page 1:Line Items on
Page 2:Billing and delivery details
Page 3:Price information and signatures
This is only one option; how you segregate your forms will be determined by your individual procedure as well as the demands of your clients.
8. A/B Test your Form
To really optimize your forms, you'll need to test many versions and iteratively update them depending on your findings. This is known as 'A/B' testing, and it entails utilizing one form for half of your sales and another form for the other half.
It's especially significant if you find a high percentage of new prospects abandoning the sales process once they reach your form. You'll be able to modify particular aspects and observe if one form outperforms the other by A/B testing your forms. You may then discard the less successful variant, maintain the best one, and do another A/B test.
Benefits of Using Online Sales Order Forms
a. Eliminate Paperwork
There is no need to be overburdened with paperwork in the twenty-first century. By using electronic signatures, you save unnecessary printing for all parties involved, which will help you and your client stay more organized.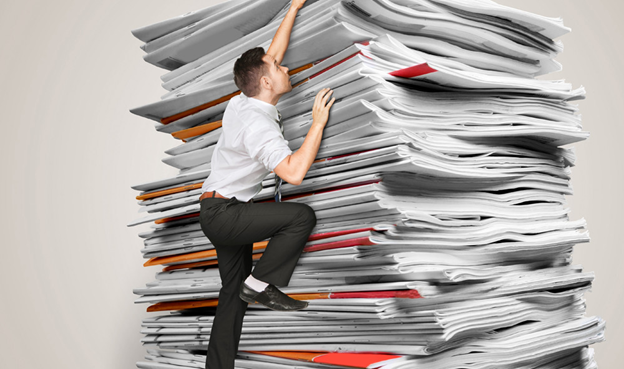 b. Let employees focus on important work
Many organizations use Word or Excel to fill out sales orders since it is less expensive than building an ERP system and paying IT employees to administer and maintain it. Word and Excel forms, on the other hand, must be manually e-mailed for approval and printed for signatures.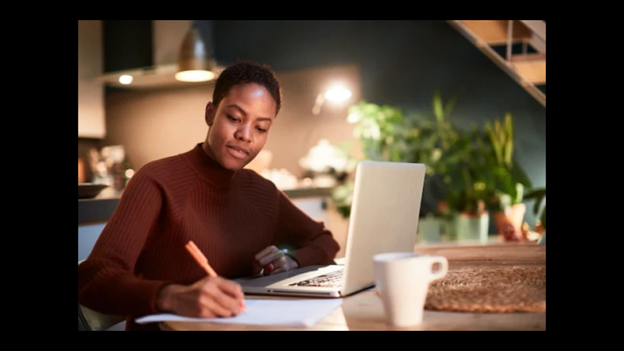 Using automated sales order forms allows your sales force to concentrate on what they do best:Sell.

Employees become perplexed when given directions on where to send them next, and it's difficult to track what stage the form is in. This makes the whole process inefficient and sluggish, and it wastes the time of salespeople on paperwork.
c. Validation of Data Automatically
All computations are automatic using electronic forms, and your data validates itself. This eliminates the need for manual adjustments and superfluous back-and-forth, as well as the human factor, which can lead to mistakes.
d. Improve your customer service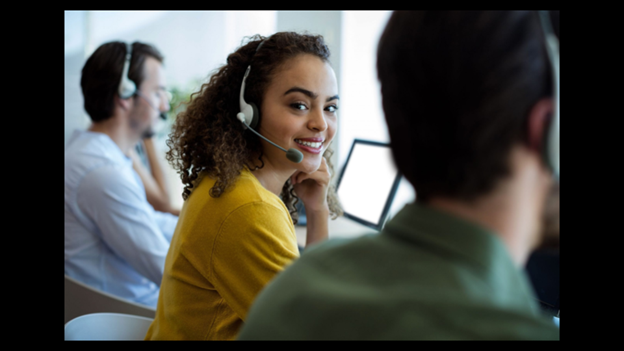 Streamlining communication between you and your client will result in improved customer service and a smoother buyer's journey. Clients will expect you to provide excellent service, or they will go elsewhere. By automating your sales process, you are not only saving time and money on your end, but you are also benefiting your client.
d. Legal Protection
When you have a good sales process in place with all of the information in one document, you are instantly protected in the event of a legal issue. There is no opportunity for interpretation because everything is plainly set out on the table.
e. Work on the go
Your clientele is most likely busy and always on the move. You can create a seamless experience on mobile devices with online sales order forms, allowing your customers to place orders whenever and wherever they choose.
How to Create an Order Form in 3 Simple Steps
It is quite simple to create an order form. All you'd have to do with our form builder is:It is quite simple to create an order form. All you'd have to do with our form builder is:
Step 1:You can build your form from scratch as per your choice, or you can simply choose from our 500+ template categories.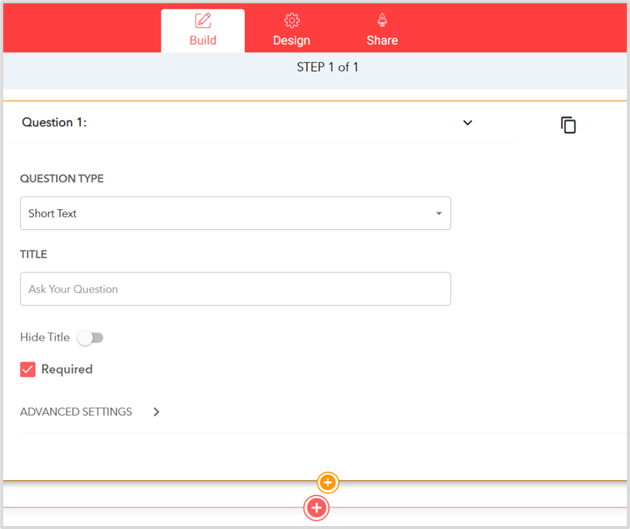 Step 2:You can edit the form as per your choice of color, make it a multi-step or single-step form, and have different types of question types.

Step 3:Once your form is built and designed, easily embed it into your landing page with a simple embed code.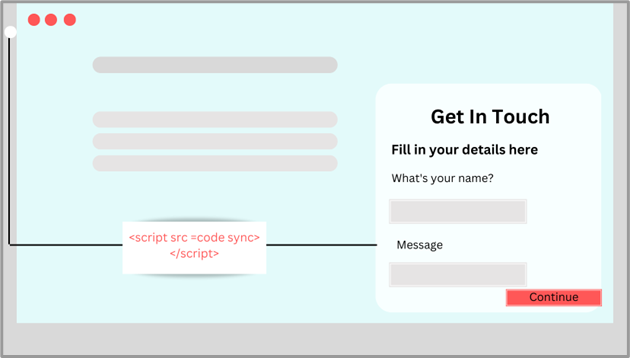 And Voila! Your form is ready!
5 Order Form Templates Examples
Creating form templates from the LeadGen App is a popular choice since it makes the entire form creation process much easier. All you need to do is choose a template, tweak it slightly to match your needs, and then publish it wherever you want.
Whether you require a basic order form template or a sophisticated one with question branching, our form builder offers a variety of form template options, allowing you to construct order forms quickly and effortlessly.
Some of the most popular order form templates are as follows:
1. Purchase Order Forms
Purchase order forms are documents that are used to formally request goods or services from a supplier or vendor. They typically include details such as the type and quantity of goods or services required, the agreed price, delivery dates, payment terms, and any other relevant information or special requirements.
Purchase order forms are an important part of the procurement process for businesses and organizations, as they help ensure that purchases are made in a consistent, organized, and accountable manner. They also provide a record of the transaction for both the buyer and the supplier.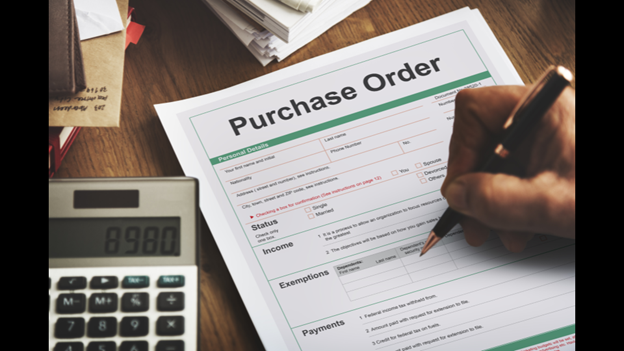 Purchase order forms are designed to help businesses and organizations efficiently and effectively manage their procurement processes. They help ensure that purchases are made in a consistent and organized manner and that all necessary information is captured and communicated to both the buyer and the supplier. This helps to reduce the risk of errors, misunderstandings, or disputes, and can ultimately save time and money for all parties involved.
The benefits of purchase order forms are felt by both the buyer and the supplier. For buyers, purchase order forms help to ensure that goods or services are delivered as expected, at the agreed-upon price, and within the specified timeframe. They also provide a record of the transaction that can be used for accounting, auditing, and other purposes.
For suppliers, purchase order forms provide a clear and formal request for goods or services, including all relevant information and requirements. This helps to ensure that the supplier can deliver what is needed in a timely and accurate manner, and can help to prevent misunderstandings or disputes. Additionally, having a formal purchase order can help suppliers better manage their own inventory and resources, as they can plan for the expected demand.
 2. Work Order Forms
Work Order Forms are documents used to request, authorize, and track the work that needs to be done on a project or job. These forms typically include information about the work to be performed, such as the job description, the date the work is needed, the materials or equipment required, and the estimated cost.
They also provide information about the person or company requesting the work, such as contact information and billing details. Work Order Forms are commonly used in industries such as construction, manufacturing, and maintenance to streamline and manage the work process. Many of these manufacturing and construction companies are using cloud MRP software for efficient work order management.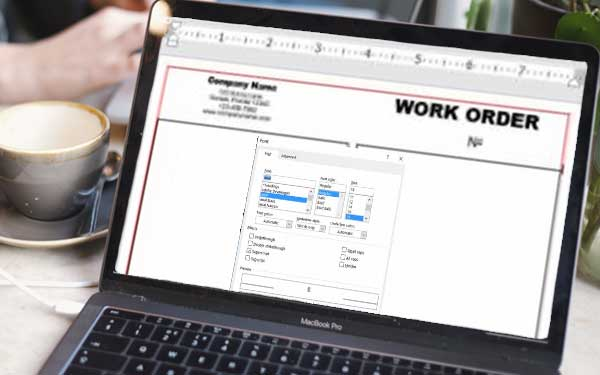 Work Order Forms are designed to help businesses and organizations manage their work orders in a more organized and efficient manner. They provide a standardized format for requesting and authorizing work to be done and help ensure that all necessary information is provided upfront. Work Order Forms can also help track work progress, monitor costs, and manage schedules.
Both the requester and the service provider can benefit from work order forms. The requester benefits by having a clear and standardized process for requesting work and by being able to track the progress of the work. The service provider benefits from having clear instructions and information about the work to be done, which helps them complete the work more efficiently and accurately. Work order Forms can also be used to ensure that billing and payment processes are streamlined and efficient.
3. Change Order Forms
Change Order Forms are documents used to request or approve changes to a construction or renovation project after the original contract or agreement has been signed. They are also known as construction change orders or variation orders. Change order forms are used to document any modifications to the scope of work, schedule, budget, or other contract terms that the owner or the contractor has approved.
They help to ensure that any changes to the project are properly documented, tracked, and approved and that all parties involved in the project are aware of the changes and their impact.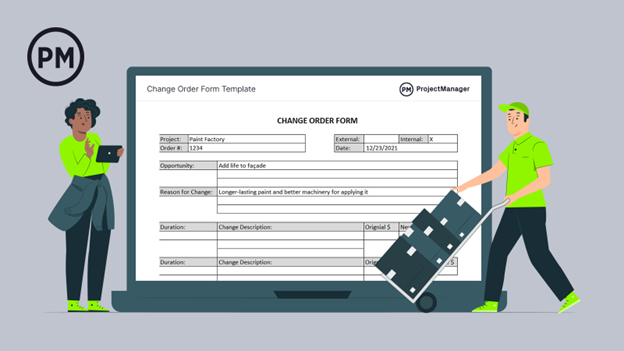 Change Order Forms are designed to provide a formal process for documenting and approving changes to a construction or renovation project after the original agreement has been signed. They help to ensure that all parties involved in the project are aware of the changes, their impact, and the associated costs and schedule impacts.
This benefits both the owner and the contractor by providing a clear and transparent process for managing changes to the project scope, schedule, and budget. Change Order Forms can help to prevent disputes and delays, and ensure that the project is completed on time and within budget.
 4. Custom Order Forms
Custom Order Forms are a type of form used to collect information from customers about their specific product or service needs that cannot be fulfilled through standard offerings. These forms allow customers to provide detailed specifications, dimensions, and other important details required for the creation of a customized product or service.
Custom Order Form is typically used by businesses that offer personalized products or services, such as custom-made clothing, jewelry, or furniture, and by service providers, such as architects or interior designers, who need to gather specific information from clients to deliver customized services.
The benefit of using Custom Order Forms is that they help ensure that the final product or service meets the customer's exact specifications, resulting in greater satisfaction and a higher likelihood of repeat business.
Custom Order Forms are forms that are specifically designed to meet the needs of a particular business or organization. These forms can be customized to include the specific fields and information required by the organization and can be used to process various types of orders, including custom product orders, service orders, and more.
Custom Order Forms are designed to benefit both the organization and its customers. For the organization, these forms provide an efficient and streamlined process for processing orders, which can help improve productivity, reduce errors, and save time and money. For customers, Custom Order Forms provide a convenient and easy-to-use way to place orders and ensure that all necessary information is included. This can help to improve customer satisfaction and loyalty, which can be important factors in the success of a business.
 5. Sales Order Forms
Sales Order Forms are documents that customers use to request products or services from a business. They typically include information such as the product or service being ordered, the quantity, the price, payment terms, shipping information, and any other relevant details. Sales Order Forms can be used by businesses of all sizes and types, from small retailers to large corporations. They are an essential tool for managing sales and ensuring that orders are fulfilled accurately and efficiently.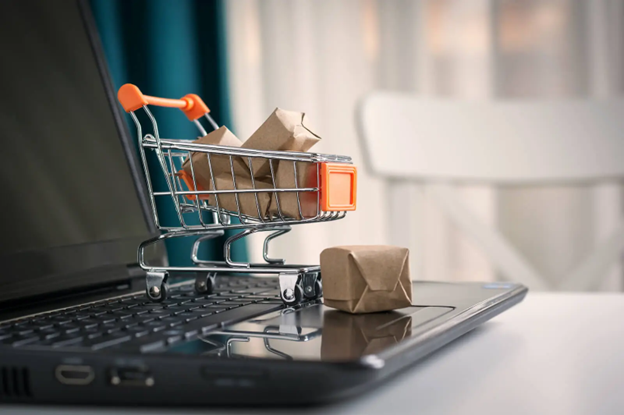 Sales Order Forms, also known as purchase order forms or sales order request forms, are documents used to initiate a transaction between a buyer and a seller. They are designed to capture all the relevant information about the purchase, including product details, quantities, pricing, delivery dates, and payment terms.
Sales order forms are primarily used by businesses that sell goods or services to customers, and the benefits of using them are numerous. For the seller, sales order forms help to ensure accurate record-keeping, efficient order processing, and timely fulfillment of customer orders. For the buyer, they provide a clear record of the purchase and help to ensure that the correct items are delivered on time and at the agreed-upon price. Overall, sales order forms are a critical tool for streamlining the purchasing process and ensuring that both parties benefit from a successful transaction.
5 Order Form Suggestions to Help You Increase Online Sales
Do you sell online using your small company website? Online eCommerce is a terrific method to supplement your brick-and-mortar retail store's sales or to use as a stand-alone sales channel for your small business. However, your internet sales may be hurting without your knowledge.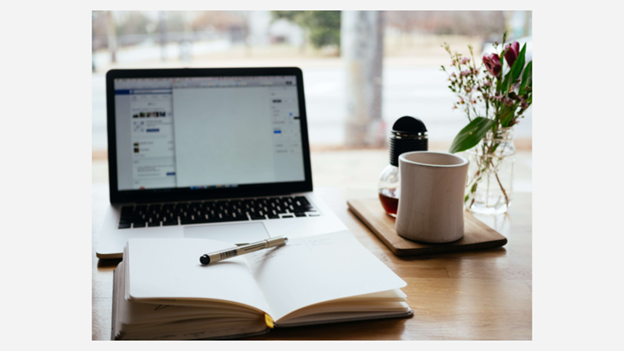 Many small company owners overlook the format and content of their online purchase forms, which can result in abandoned orders and missed sales. Here are five essential items to include on your online purchase form checklist:
a. Improve the copy
Don't make your order form appear like a sales contract. Using first-person sales text may increase the excitement of your potential online buyers. For instance, ask the buyer to click a box that says, "Yes! I'd like to take advantage of the benefits of a 30-day risk-free promise!" Continue to use the first person throughout the rest of your order form.
b. Don't call it an order form
Many internet clients are window shoppers or tire kickers. When they see the term "order," they quickly withdraw. To assist in converting these tire kickers into completed transactions, just rename your form "Risk-Free Trial" or "Acceptance Form."
c. Use suggested Upsells
What would be an ideal compliment to the item purchased? Feel free to recommend additional items or services that the consumer might be interested in. Include a product picture. These sorts of upsells can significantly boost your ultimate sales total.
d. Do not collect too much information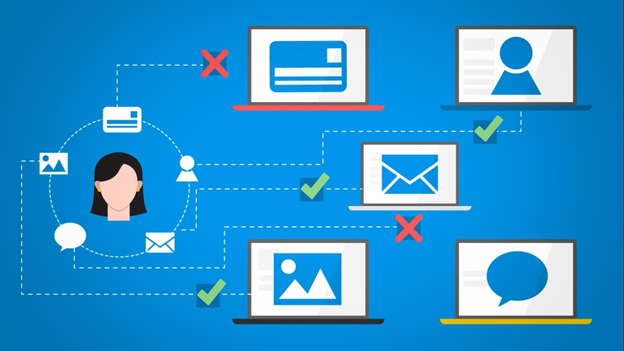 Do you truly require all of that information from your customers? Yes, a physical address is required if you need to mail goods. Otherwise, if you provide an online service that does not require an address or phone number, the consumer will feel much better about not disclosing that personal information.
e. Assure customer security
Make it obvious on the order form that all information gathered from the customer is secure, encrypted, and safe from hackers. Many individuals are still hesitant to use their credit cards online, so reassure them that their information is fully secure and will not be stolen or shared with any third party.
Q/A
Here are some frequently asked questions about online order forms:
1. What is an online order form?
An online order form is a digital form that allows customers to place an order for products or services through a website. It typically includes fields for the customer to enter their contact and shipping information, select the products or services they want to purchase, specify quantities, and make a payment. The form may also include fields for special instructions or preferences, such as size or color, and may provide options for shipping and payment methods. Online order forms are commonly used by e-commerce businesses and other organizations that sell products or services online.
2. How does an online order form work?
An online order form typically works by allowing customers to fill out a web-based form with their information and order details. The form may include fields for the customer's name, contact information, shipping address, payment method, and the specific product or service being ordered. Once the customer submits the form, the information is processed, and an order is created. The customer may then receive an order confirmation or invoice via email or on-screen. In some cases, the order form may also be integrated with othersystems,s such as inventory management or order tracking, to ensure a smooth fulfillment process.
3. What information should be included in an online order form?

An online order form should include the following information:
a. Product or service details:The name, description, and quantity of the product or service being ordered.
b. Price and payment information:The cost of the product or service, any applicable taxes, shipping costs, and accepted payment methods.
c. Customer information:The customer's name, address, phone number, email address, and any other relevant contact details.
d. Delivery information:The shipping address and any special delivery instructions.
e. Order confirmation:A summary of the order details and a confirmation of the order being placed.
f. Cancellation and refund policy:Information about the cancellation and refund policy in case the customer wants to cancel the order or return the product or service.
g. Security and privacy policy:Information about the website's security measures and data protection policy to ensure customer information is kept confidential and secure.
4. What are the benefits of using an online order form for businesses?
There are several benefits to using an online order form for your business, including:
a. Convenience:Online order forms make it easy for customers to place orders from anywhere, at any time, without the need to visit your physical location.
b. Speed:Online orders can be processed quickly, which means your customers receive their products or services faster.
c. Accuracy:Online order forms can be customized to include all the necessary information, reducing errors and increasing order accuracy.
d. Cost-effective:Online order forms eliminate the need for paper forms, which can save your business money on printing and mailing costs.
e. Data collection:Online order forms allow you to collect valuable data about your customers, such as their contact information, order history, and preferences.
f. Integration:Online order forms can be integrated with your business's other systems, such as your inventory management or customer relationship management (CRM) software.Overall, online order forms can help streamline your business operations, improve customer satisfaction, and increase sales.
5. Can I customize an online order form to fit my specific business needs?
Yes, you can customize an online order form to fit your specific business needs. Most online form builders like LeadGen App and e-commerce platforms offer customization options that allow you to add or remove form fields, change the form layout, and integrate the form with your preferred payment and shipping options. Customizing your online order form can help you create a seamless user experience for your customers and streamline your order processing and fulfillment.
6. How can I make sure my online order form is user-friendly for my customers?

To make sure your online order form is user-friendly for your customers, consider the following tips:
a. Keep it simple:Only include the necessary fields that your customers need to fill out.
b. Make it mobile-friendly:Ensure that your online order form is optimized for mobile devices since many people use their smartphones or tablets to make online purchases.
c. Use clear and concise language:Avoid using jargon or complicated terms. Instead, use plain language that is easy to understand.
d. Include helpful prompts:Add helpful prompts, such as examples or tooltips, to guide customers through the process.
e. Test it out:Before launching your online order form, test it out with a few users to see if they have any difficulties or confusion. Use their feedback to improve the form's usability.
7. How can I ensure the security of the information collected through my online order form?
To ensure the security of the information collected through your online order form, you can take the following steps:
a. Use HTTPS:Ensure that your website has an SSL certificate and use HTTPS to encrypt the data transferred between the customer's browser and your server.
b. Use a secure payment gateway:Use a trusted and secure payment gateway to process transactions and avoid storing any sensitive payment information on your servers.
c. Implement authentication and access controls: Ensure that only authorized personnel have access to the data collected through the order form by implementing effective authentication and access control mechanisms, such as business password manager solutions, multi-factor authentication, and role-based access control.
d. Regularly update software and plugins:Ensure that your website's software, plugins, and systems are up to date with the latest security patches and updates.
e. Conduct regular security audits:Regularly conduct security audits and vulnerability scans to identify and address any security issues or weaknesses. By implementing these measures, you can help ensure the security of the information collected through your online order form and protect your customers' data.
8. What should I do if there is an issue with an online order submitted through my online order form?
If there is an issue with an online order submitted through your online order form, you should have a clear process in place for addressing customer issues. This may include providing a customer service phone number or email address that customers can use to contact you directly, or setting up an automated system that sends confirmation emails and updates on the status of their order.
It's important to address any issues promptly and professionally to ensure customer satisfaction and minimize the potential for negative reviews or social media posts. In some cases, it may be necessary to offer a refund or exchange to resolve the issue.
9. Can I integrate my online order form with other software or tools I use in my business?

Yes, many online order form builders and platforms offer integrations with other software or tools commonly used in businesses, such as accounting software, email marketing platforms, and customer relationship management (CRM) systems. Integrating your online order form with these other tools can streamline your workflow and improve the efficiency of your business processes. When choosing an online order form solution, it's a good idea to check what integrations are available and whether they meet your business needs.
10. How can I track and analyze the data collected through my online order form?
There are various ways to track and analyze the data collected through your online order form. One common method is to export the data into a spreadsheet format (such as Excel or Google Sheets) and use various data analysis tools to identify patterns and trends.
Additionally, many online form builder platforms offer built-in analytics and reporting features that allow you to view and analyze the data directly within the platform. You can also use third-party analytics tools to track and analyze website traffic, conversion rates, and other key metrics related to your online order form. It's important to regularly review and analyze the data collected through your online order form to identify areas for improvement and make data-driven decisions to optimize your sales process.
Wrapping Up
In conclusion, online order forms are a valuable tool for businesses of all sizes to streamline the ordering process, improve customer experience, and increase sales. With customizable options, user-friendly designs, and secure data collection, businesses can benefit from the convenience and efficiency of online order forms.
By addressing common questions and concerns, businesses can confidently implement online order forms to enhance their operations and ultimately achieve success.
If the labor required to improve your sales order forms is overwhelming, try a 14- day free trial of the LeadGen App form builder. You'll get access to customized, drag-and-drop forms as well as a variety of pre-built form templates that look amazing on all mobile devices - no coding required.