Top 3 Real Estate Landing Page Examples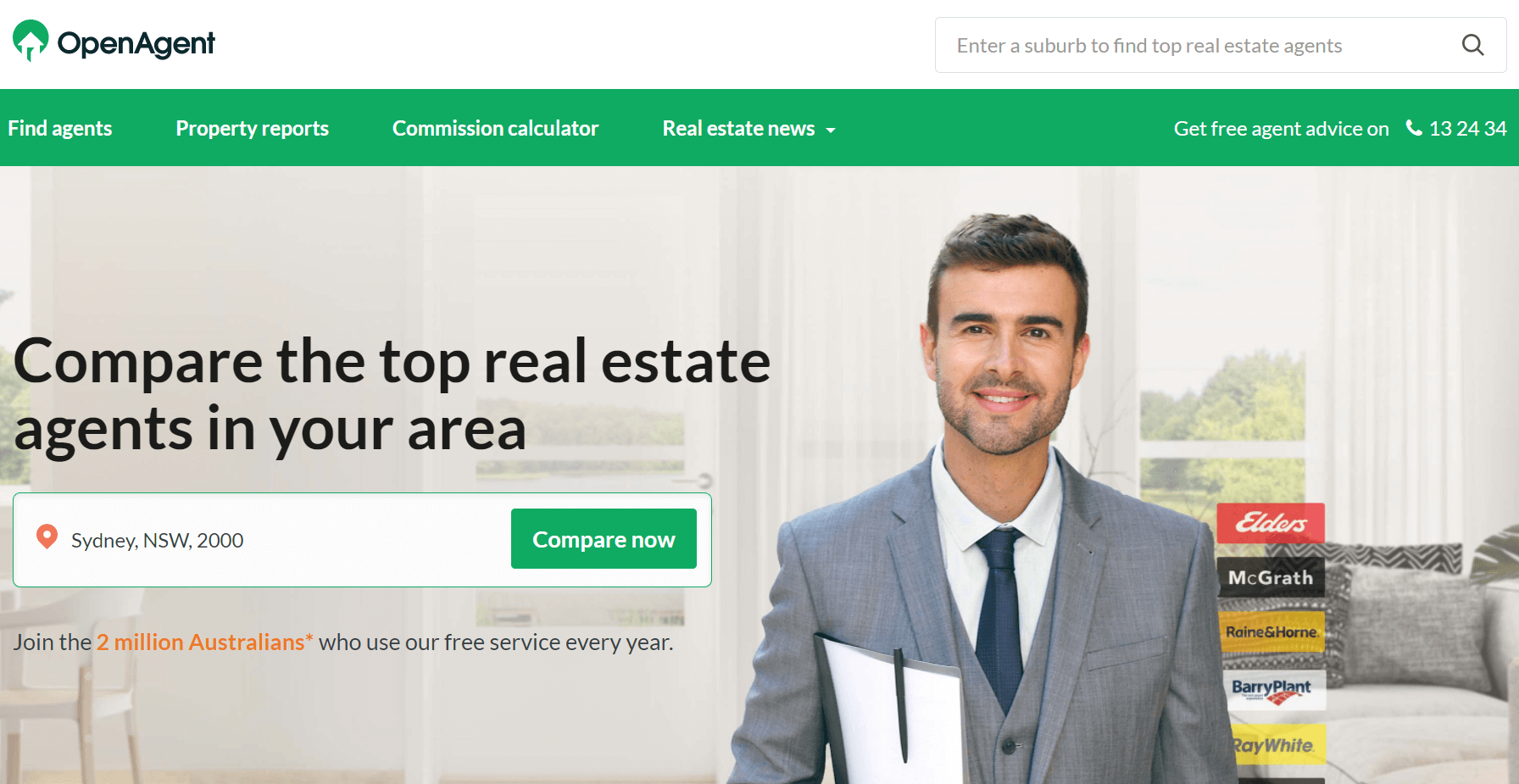 1. OpenAgent
Source: https://www.openagent.com.au/
Free "What's your property worth?" lead magnet.

Multi-step form to compare the top real estate agents in your area. This leads to selecting top-performing agents for your objective, what type of property you're selling, and other information.

Includes free property reports and a commission calculator to keep visitors on the website longer.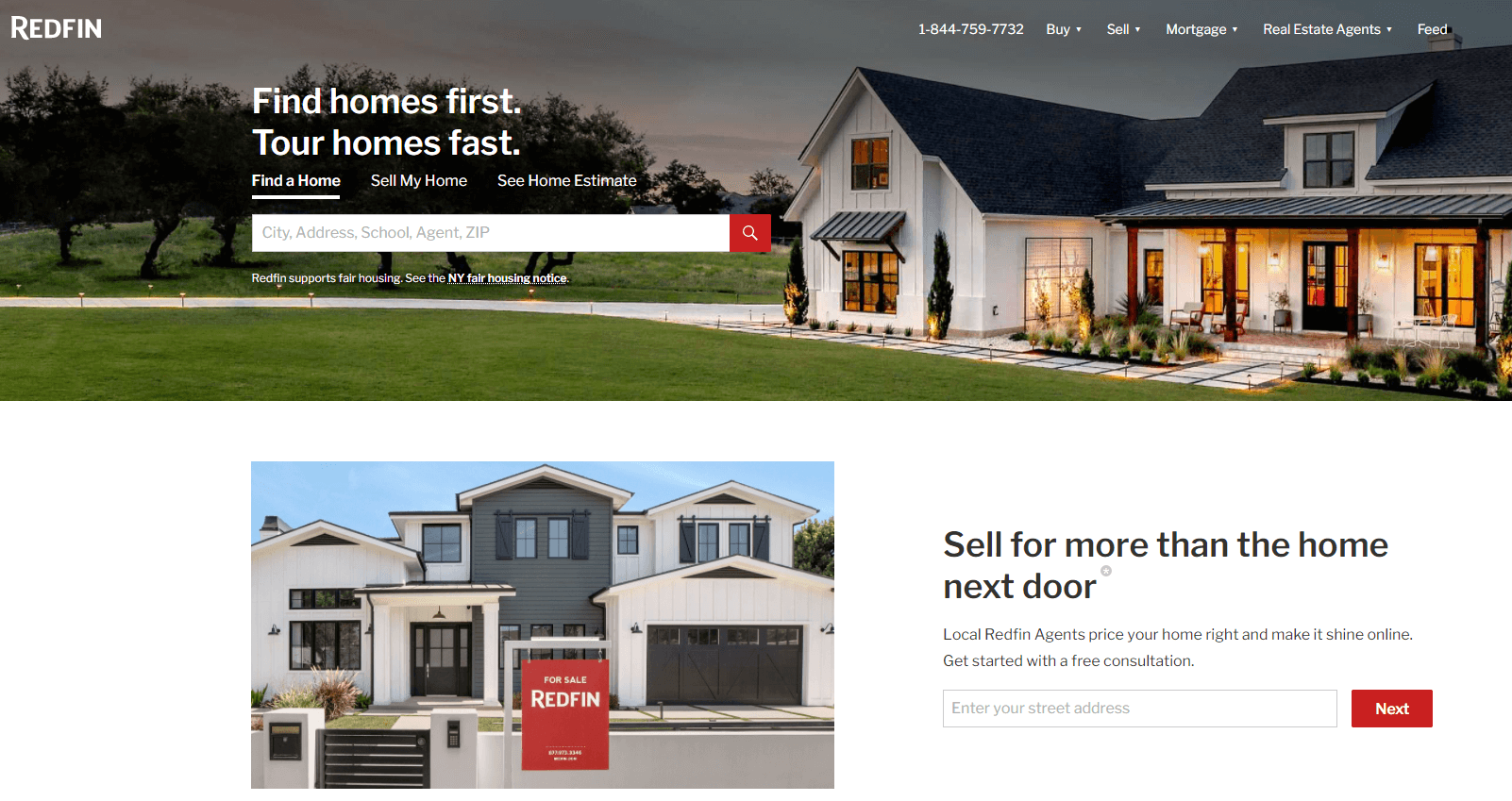 2. Redfin
Source: https://www.redfin.com/
Very clear benefits and pain points real estate customers care about ("tour homes fast", "sell for more than the home next door", etc.).

Free consultation in exchange for email address web form.

"How much is my home worth?" web form on a different page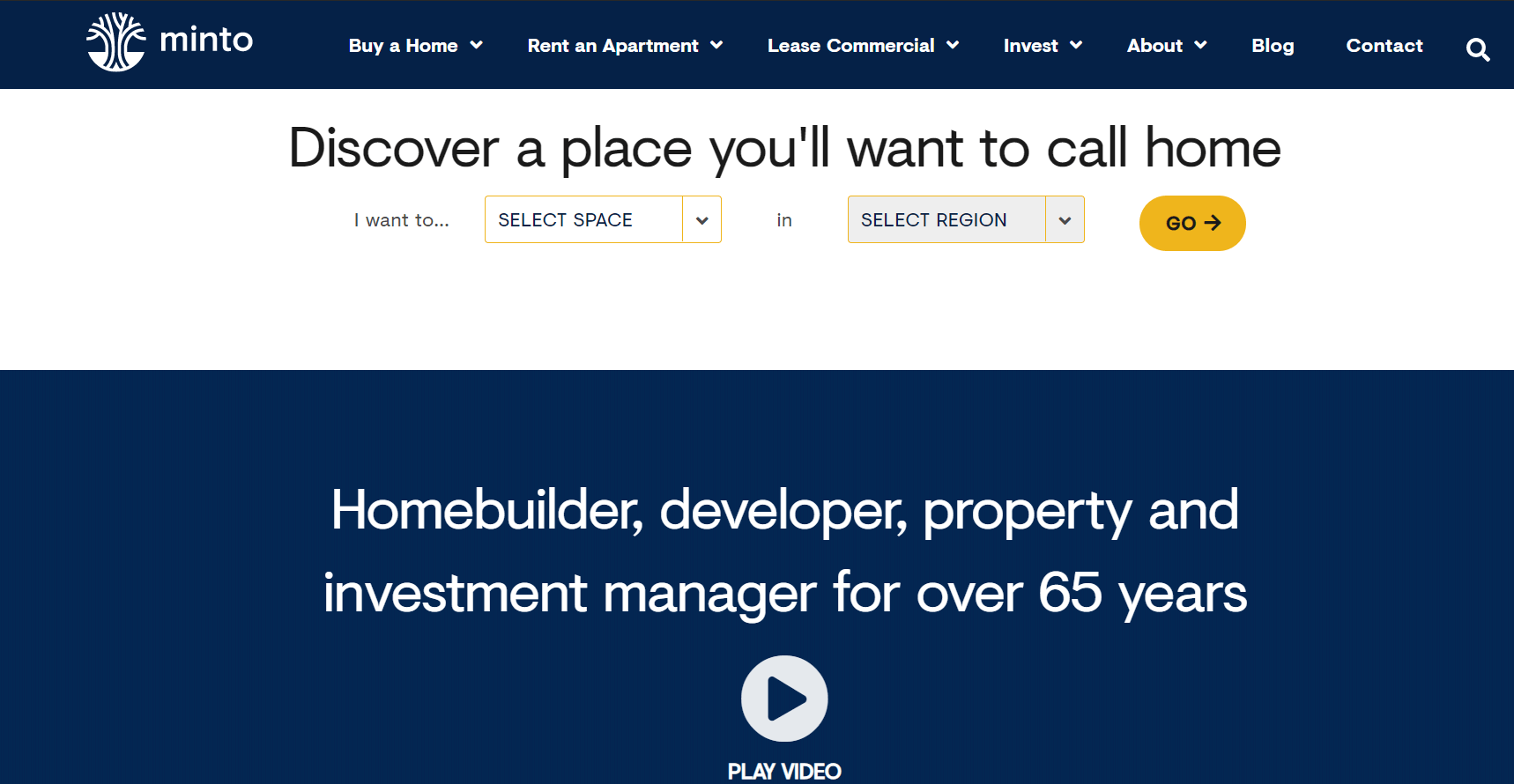 3. Minto
Source: https://www.minto.com/
An interactive form that leads to a map of apartment rentals in the region.

Engaging video with company story.

Clear company benefits and what they offer.
Top 3 Real Estate Lead Form Examples
1. Real estate contact form
Lead capture form
Gathers essential information like the type of real estate solution visitors are looking for, space to leave a custom message, and finally, contact information.

Multi-step form that tracks progress and how many steps are left.

Simple design choices which make the form look great on any contact page (customizable).
2. Home-buyer loan calculator
Calculator form
Easy way to show new homebuyers a calculator on how much money they can borrow.

Goes through a step-by-step process of obtaining all essential first-time buyer loan information (property value, deposit, income, etc.).

Branded in the Gov.UK elements form design (customizable).
3. Mortgage payment calculator
An interactive calculator that gives results on mortgage repayment values based on loan and interest rate formula.





Simple, 2 question web form that doesn't require much to set up. Gives immediate results on the next screen.

Engaging visual elements that make the payment calculator stand out.
Interested in using top real estate lead forms and templates?
Check out some of our top, lead-generation templates here
Conclusion
So, to recap, one of the best ways to generate qualified real estate leads is to optimize your website and online presence for lead generation.
This way, when a cold prospect lands on your web page for the first time, they'll want to download your lead magnet or immediately fill in your web form to get in touch with you.
Then, you can also leverage social proof and previous customer feedback to start converting more leads.
Finally, once you're getting a consistent inflow of leads, you can categorize them in your CRM and manage your leads accordingly.
Now, let's sum up some of the most frequent questions when it comes to real estate lead generation.
What is the best lead generation for real estate?
There are many different lead generation tactics you can try out. But if you're looking to start generating free and qualified leads, you can try the tactics mentioned above:
Leveraging customer feedback.

Categorizing leads.

Optimizing your landing page for lead generation.

Using lead magnets to educate your leads.

Using multi-step forms to boost your landing page conversion rate and get more leads from people who land on that page.
What is a lead in real estate?
A real estate lead is anyone who's interested in using your services to buy, rent, or sell their house. For real estate agents, a steady flow of leads is essential in growing your business.
What is an unqualified lead?
Not all leads are created equal. An unqualified lead is someone who might be interested in what you're selling, but they don't have enough information to pull the trigger yet. Consider educating them more, offering an alternative service, or better explaining your process. Sometimes, they might not be ready to buy straight away, but might do so later on.
Now, are you ready to start consistently generating more real estate leads from your landing page?
Start using LeadGen App for free to capture more leads through best web forms for real estate brokers, designed for lead generation specifically!
Make the most of your website visitors and generate new customers and more sales
✓ 14-Day Trial ✓ All Features