Enrollment Form: Making Online Enrollment System Streamed Via Forms
Introduction
A world-class enrollment form is successful due to a number of variables. One of these crucial aspects is their efficiency and responsiveness. Applicants want not just customized attention at each stage, but they also want it quickly. Relevant, meaningful, and timely information may be more important than ever in influencing a prospect's choice. This eventually leads back to the existing enrolling mechanism.
However, some students may find themselves overwhelmed with academic tasks, such as assignments and homework. In such cases, they might seek assistance and ask, "Can someone do my homework for me?" While the enrollment form aims to provide a seamless experience, it's important to acknowledge the diverse needs of students and the challenges they face. By addressing these concerns and offering support, we can ensure a well-rounded and inclusive enrollment process for all.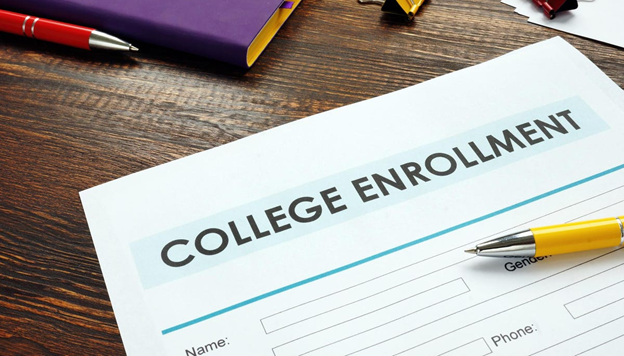 When implemented appropriately, enrollment forms provide admissions staff with greater control over student needs and motivations. With a centralized system in place, the entire process, from contact to conversion, becomes smooth. Let's take a look at some of the reasons why automated enrolment systems have become a top focus in student enrollment.
What is an Enrollment Form?
An enrollment form is a type of form used to collect information from individuals who are registering for a service, program, or event. The purpose of an enrollment form is to gather the necessary data to enroll the individual and ensure that they meet the eligibility criteria for the service or program.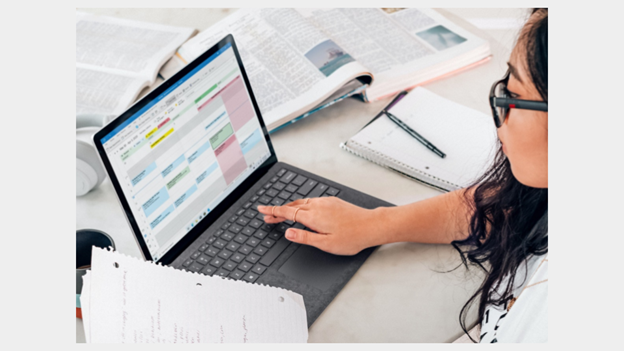 Enrollment forms typically include fields for personal information, such as name, address, contact details, date of birth, and other demographic data. They may also include questions about the individual's eligibility for the program or service, as well as any additional information needed for enrollment. Enrollment forms are commonly used in various settings, including schools, colleges, universities, healthcare organizations, community centers, and other organizations that offer programs or services that require registration or enrollment.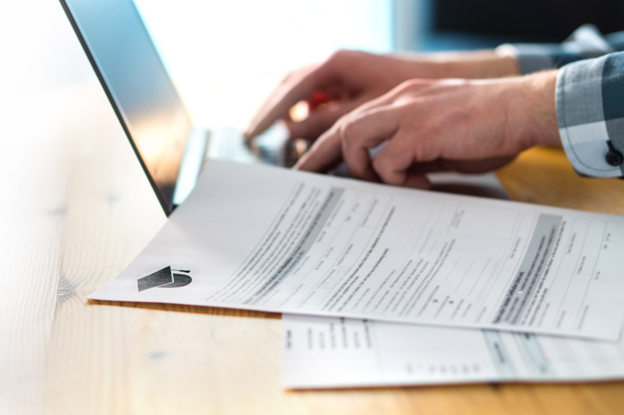 Enrollment forms are beneficial to both the individuals and the organizations offering the program or service. For individuals, enrollment forms provide a means to register for the desired program or service and to provide the necessary information for enrollment. They also help individuals to understand the eligibility criteria and requirements for participation.
For organizations, enrollment forms provide a means to manage the enrollment process and ensure that all necessary information is collected for each individual. The forms can also help organizations to assess the demand for their programs or services, and to plan accordingly.
What is an Online Enrollment System?
An online enrollment management system is a software solution that integrates all aspects of the enrolment operations into a single online system. Prospective students may access all the information and materials they require via this website or mobile platform, as well as ask questions, register for courses, and so on.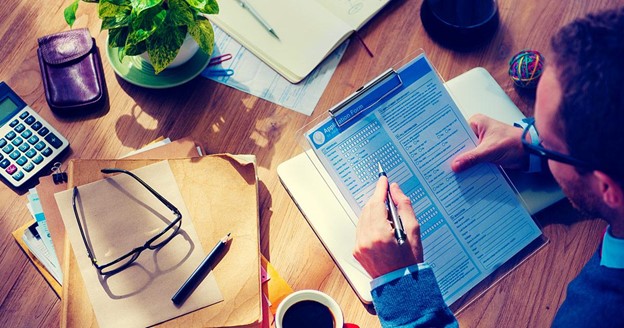 It serves as a student information system for enrollments and admissions and is also known as a student registration system. From the perspective of higher education administration, this system will explain all information relevant to the prospective student and the course they wish to enroll in. The administrative teams then have all the information they need to enroll students.
Now that we know what a student enrolment system is, we must consider the significance of this type of software in higher education institutions. These schools can compete for applications and enroll students faster if they have a centralized and user-friendly online enrollment system. They can also respond to concerns and queries faster than ever before, which is critical, especially when it comes to the student experience.
Popular Enrollment Form Templates
Some of the most popular enrollment forms are:
A) Medicare Enrollment Form
A Medicare enrollment form is a document used to enroll in Medicare, a federal health insurance program in the United States. The enrollment form typically collects personal information, such as name, address, and Social Security number, as well as information about current healthcare coverage and other relevant details.
There are several different types of Medicare enrollment forms, depending on the specific program and circumstances of the individual. For example, there are separate forms for enrolling in Medicare Part A, which covers hospital care, and Part B, which covers medical services like doctor visits and lab tests.
Enrollment in Medicare is typically open to individuals who are 65 or older, as well as certain individuals with disabilities and those with certain chronic health conditions. The enrollment process can be complex, and individuals may want to seek guidance from a healthcare provider or Medicare representative to ensure that they understand the options available to them and are enrolling in the appropriate program.
B) School Enrollment Form
A school enrollment form is a document used by educational institutions to collect essential information about students who are enrolling in their programs. The form typically includes fields for personal information, such as the student's name, age, date of birth, address, and contact details. It may also include fields for information about the student's educational background, such as previous schools attended and grades achieved.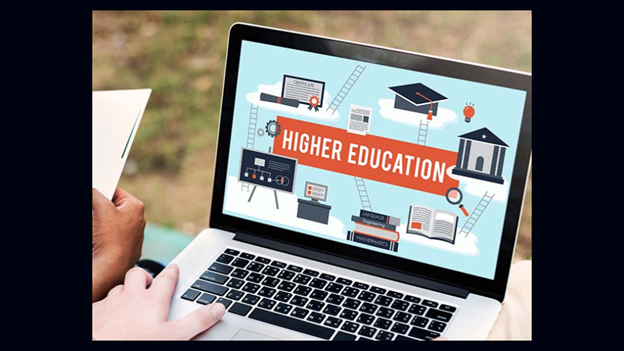 School enrollment forms may also ask for information about the student's health and medical history, as well as emergency contact information. In some cases, they may require additional documentation, such as proof of age or residency.
The purpose of a school enrollment form is to ensure that the school has accurate and complete information about each student who is enrolled in their programs. This information is used to manage student records, communicate with parents or guardians, and provide appropriate support to each student.
C) Enrollment Verification Form
An enrollment verification form is a document used to verify that a student is currently enrolled in a particular educational program. The form typically includes basic information about the student, such as their name, student ID number, and program of study, as well as information about their enrollment status, such as the dates of enrollment and expected graduation date.
Enrollment verification forms may be required by various third parties, such as employers, insurance providers, or loan agencies, to confirm that a student is enrolled in school and to determine eligibility for certain benefits or services. The form may also be used by the student to confirm their enrollment status to other organizations or for their own personal records.
Enrollment verification forms may be provided by the educational institution directly, or they may be available online through student portals or other online systems. The forms are typically signed by an authorized representative of the school, such as a registrar or academic advisor, to ensure their validity.
Benefits of Online Enrollment Form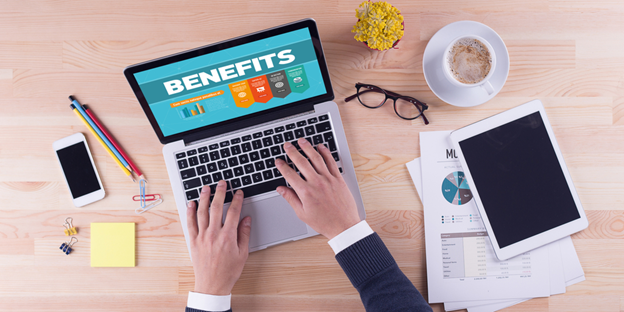 It goes without saying that technology has taken over practically every area of our life. This is especially true in the field of education. Parents and kids may now complete the procedure swiftly and conveniently from the comfort of their own homes, due to online enrollment forms.
1. It's more convenient
Enrolling online is also more convenient. You can do it from any location with an internet connection, whether at home, at work, or on vacation. You may fill out and submit the forms as long as you have a computer or phone and an internet connection. Some users may be wary of using an online system because they are unfamiliar with it or are concerned about security. Most online registration solutions, on the other hand, are extremely user-friendly and safe. The majority of them will want you to create an account by providing a username and password. Once logged in, you may fill out and submit the relevant paperwork electronically.
2. It Saves Time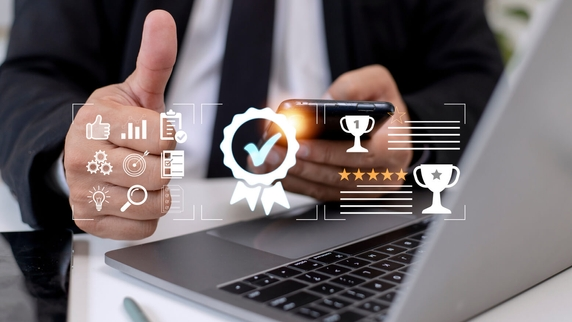 Users may complete and submit the relevant paperwork online without having to take time out of their busy schedules to visit the organization. Finding time to travel down to the organization and complete out paperwork might be challenging, especially if you have a full-time job or other responsibilities. With an online enrollment system, you may complete the entire process from your computer or phone in a matter of minutes.
3. It's Eco-Friendly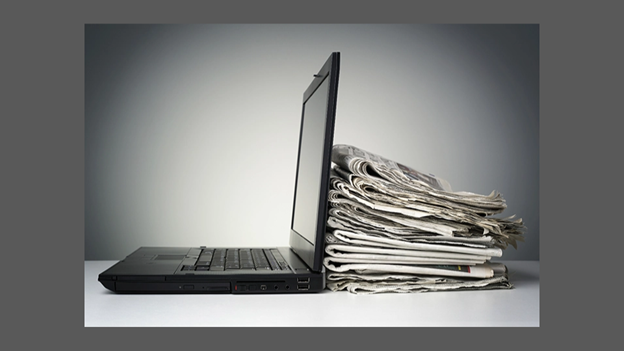 You are helping us save paper and resources by submitting the forms This is significant since it has the potential to preserve trees and contributes to environmental protection. When everything is done electronically, waste is reduced and natural resources are saved. Some individuals may not know how vital it is to be environmentally conscious, but even simple adjustments like this may make a significant effect. When more individuals use online registration systems, the quantity of paper waste created each year can be reduced.
4.It's more accurate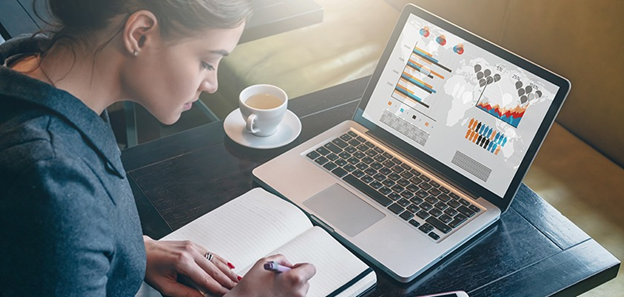 When you fill out the forms online, you have the option to examine them and double-check that all the information is right before submitting them. This is critical since it may save a lot of time and trouble later on if there are any inaccuracies in the forms. Filling out the paperwork by hand would increase the likelihood of errors. With an online system, you may take your time and double-check everything before hitting the submit button.
5. Its Popular
As online enrollment forms are popular with parents and students, more schools are using them. This is because the technologies have several advantages that traditional approaches do not. You may fill out the paperwork at your leisure, check your child's progress simply, and receive confirmation that your child's registration has been handled fast with an online system.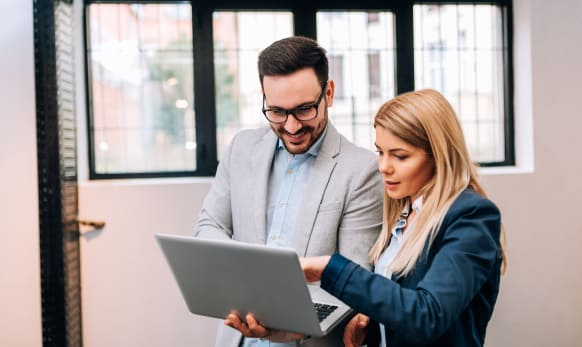 Furthermore, many online enrollment methods are free or have extremely minimal costs. As a result, they are a cost-effective choice for families looking to enroll their children in school. When compared to traditional techniques such as mailing paper forms or travelling to the school to enroll your child, an online system is the most cost-effective option.
6. It's Faster
Online enrollment form is intended to be quick and easy to use. The procedure has been shortened so that you may complete it in a matter of minutes. When you submit the forms, they are instantly forwarded to the school/university. This is critical if you need to enroll your child in school immediately or if there are deadlines to meet. You won't have to wait for forms to be completed if you utilize an online method, because they will be submitted electronically. In certain situations, you may get a confirmation email or text message indicating that your child's enrollment has been processed. This might provide you with peace of mind and help you relax.
How to Create an Online Enrollment Form that Converts?
Forms, as any digital marketer will tell you, are an essential component of any website. A well-designed form enables your company to swiftly collect vital information from website visitors. Have you ever begun filling out a contact form just to quit it because it requests too much (irrelevant) information? This is a regular occurrence. In this piece, we'll go over three measures to make sure visitors to your website have the highest possibility of completing a web form.
A) Use Clear Labelling Throughout the Form
Providing data is a huge issue, so make sure your target audience understands what information you need and why they're providing it to you. Using clear labeling throughout also aids in the collection of high-quality data. This is where you must ensure that your form labeling is as clear as possible.
a) Form Fields
Use clear, informative labels for each form field so that visitors understand what information they must provide. Use an asterisk (*) to indicate necessary fields and consider using default text in form fields.
b)  Form Title
Including a headline at the top assists visitors in quickly confirm which form they're filling out (for example, "Request a prospectus"). You may also attach a one-line explanation of why you want their information, such as "Complete your contact details and address so that we can send you a school prospectus."
c)  Call- To- Action
As your call-to-action (CTA), use a clear, evident, and eye-catching button and be direct with your text. Use the CTA "Request my prospectus" rather than "Submit."
B) Determine the Form Objective
There are several different sorts of forms that you may use on your website. Each form serves a distinct purpose and hence necessitates different information from the website user. The more information your form requests, the higher the likelihood of abandonment. That is why it is critical to acquire only the information required to fulfill your purpose. Here are a few examples of frequent circumstances.
a) Collect Contact Details
Consider which contact fields are definitely important in order for your school to send the query to the relevant staff member if you're wanting to collect the contact data of visitors who have a general inquiry. Typically, gathering their name, email address, or phone number, as well as a broad description of their inquiry, is sufficient.
b) Subscriptions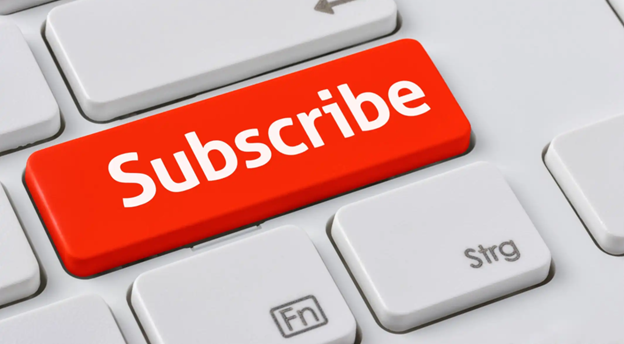 If you want people to subscribe (typically to school news), your form should be structured to need as little data as feasible. A basic subscription form contains few fields and may be placed anywhere: in the header, footer, or even as a pop-up.
c) Prospectus Request
Create a custom contact form with a mailing address for potential parents who are looking for information about the school so that you may send out a prospectus. This form has two purposes: it allows the parent to obtain the requested brochure while also ensuring that the school has their contact information for future relationship development.
d) Event Registration
Registration forms can be used by schools organizing events or open days to collect registrations from participants. In most cases, more information than a standard contact form is required to process the registration. Consider developing a custom form for your events page that includes drop-downs for session hours or days for the event in question.
e) Enrollment Application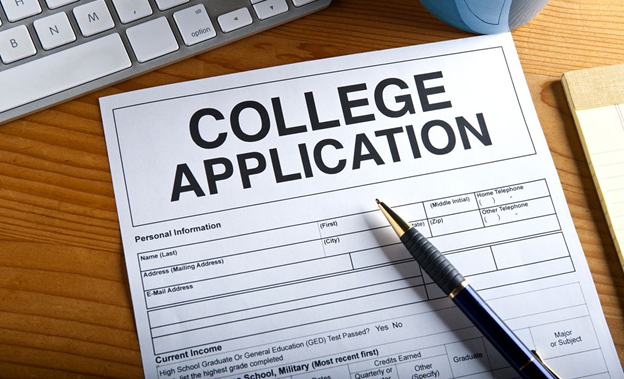 As schools transition to online enrollment systems, applications are also being converted to digital formats. These are often lengthy forms, as schools require a variety of information in order to complete a student's enrollment application correctly.
f) Providing Feedback
Many schools rely on input from their current school community to assess how pleased their community is. Online feedback forms can be utilized on your school's website to collect vital input from the community.
C) Consider Form Design
The user experience of your form is critical — for example, Expedia discovered that they were losing $12 million per year owing to an unneeded field on one of their forms. As previously said, your forms should be as simple as feasible, just requesting the information required for your school to meet the form's objectives. The less form fields you have, the greater your chances of conversion. Here are some more things to think about while designing your shape.
a) Ask for a Subscription
While you have your target audience's attention and they are supplying you with their personal information, offer them to subscribe to your newsletter or email marketing. It can be as easy as a checkbox at the bottom of the form to boost your membership rate for marketing purposes.
b) Left align your form
Maintain a single column for form fields, especially if you're designing a lengthy form, such as an enrollment application. This natural alignment makes it easier for visitors to read your form without their eyes bouncing all over the place.
c) Confirm the submission
Completing the submission of a series of personal information and without receiving confirmation from the institution might be perplexing, leading to re-submitted and duplicate entries. Thank the user for their request, confirm that you've received their information, let them know what the next steps are, and give a contact method via a confirmation page or an auto-responder email.
d) Make sure it's responsive
Your form's visitors are likely to be using a device other than a desktop browser to see it. That is why it is critical that your form adjusts organically to any gadget.
Q/A
1. What types of information are typically collected on an enrollment form?
Enrollment forms usually collect personal information such as name, address, contact details, date of birth, and other demographic data. They may also ask for information regarding the individual's eligibility for the program or service, such as educational qualifications or medical history.
2. What is the purpose of an enrollment form?
The purpose of an enrollment form is to collect essential information from individuals who are interested in registering for a program, service, or event. It helps to verify the eligibility of the individual and provides the necessary details required for enrollment.
3. What organizations typically use enrollment forms?
Enrollment forms are commonly used by schools, colleges, universities, healthcare organizations, community centers, and other organizations that offer programs or services that require registration or enrollment.
4. Are enrollment forms required by law?
In some cases, enrollment forms may be required by law, such as for certain healthcare services or government programs. However, in many cases, enrollment forms are used to simply manage the enrollment process and ensure that all necessary information is collected for each individual.
5. How can organizations use enrollment forms to improve their programs or services?
Enrollment forms can provide valuable information to organizations about the demand for their programs or services, as well as the needs and preferences of their participants. This information can be used to improve the programs or services offered and better meet the needs of the target audience.
Conclusion
Whether you're signing up for a gym membership or enrolling your child in a summer camp, online enrollment form is a simple and successful tool for individuals looking for the quick gratification of being "accepted."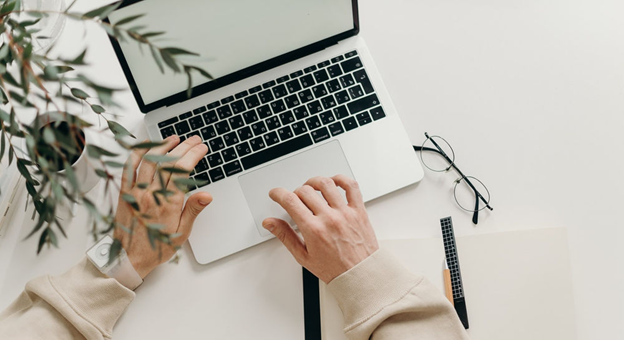 Technology has become our number one asset for communication in today's world, and for good reason: it saves time, is cost effective, and can provide rapid feedback. So, why keep our enrollment procedure stuck in time? Start using online form builder (LeadGen App) to create your enrollment form with all our advanced features available.
An online enrollment form is critical to a higher education institution's performance, particularly in how the school connects with potential students. This type of software solution reduces the complexity of the enrollment process, improves efficiency, and improves the student experience. LeadGen App is one software solution that checks all of the above boxes and more. Book a demo now to learn more about how this program may improve your institution's online enrollment administration.