Mapping the Omnichannel Customer Journey: Strategies for Seamless Experiences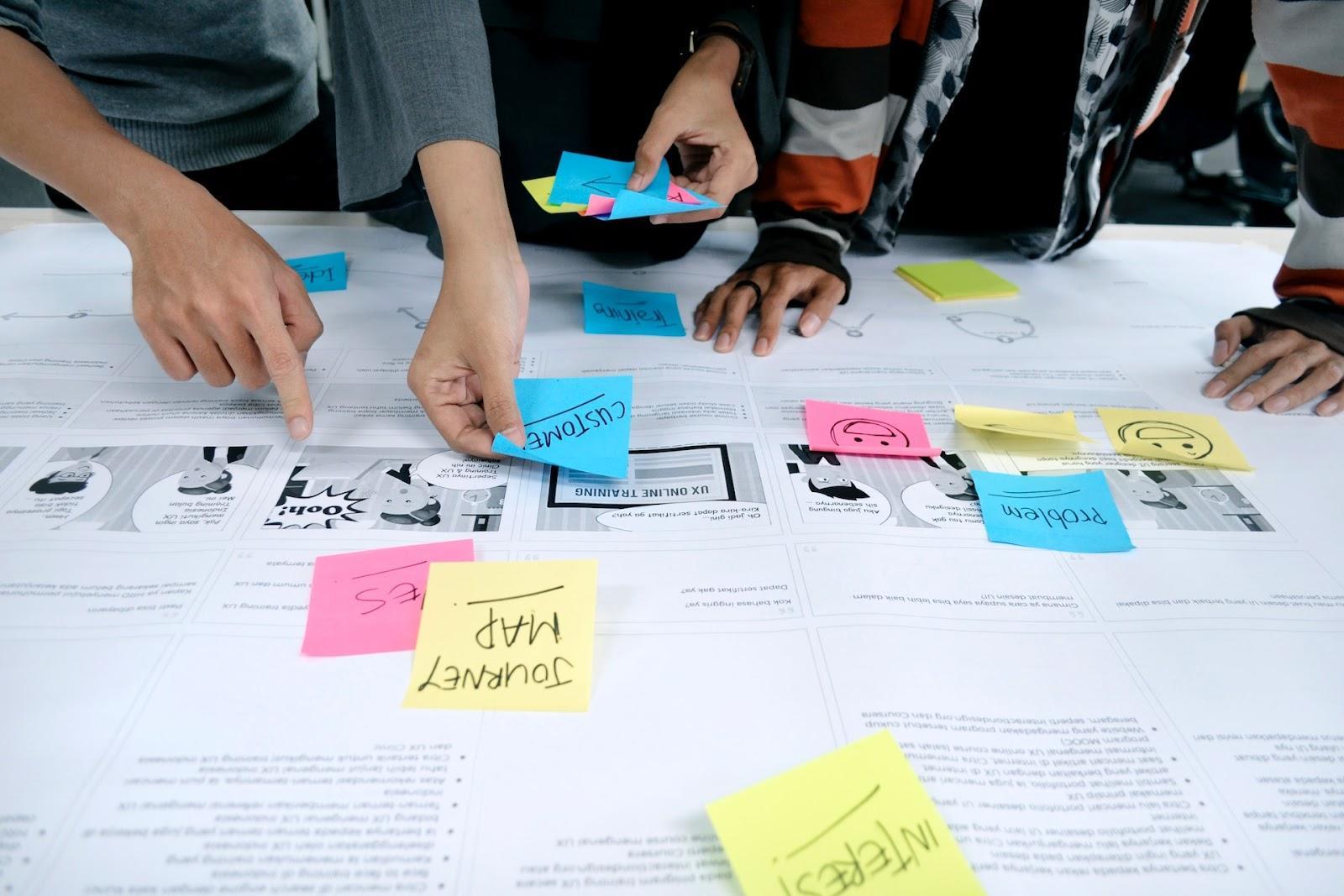 Image source
When people land on one's website, some close it almost immediately. Others browse through several pages and nothing more. Many add something to their cart (if it's an online store), download a book, or log into the system to access the tool (if it's a SaaS business). But then, unfortunately, they leave.
There may be various factors influencing such user behavior:
1. Slow loading speed;
2. A design that is not optimized for mobile devices;
3. Poor overall usability, and so on.
They cause bounce, abandoned carts, and other eCommerce pain points. But thorough knowledge of the audience is what paves the way to a truly excellent customer experience, and this is exactly where professional Onilab CRO services can make a tangible impact.
In 2023, there is a wide range of available channels and customer-facing components to interact with the company, including:
1. Sales staff;
2. A customer support team;
3. A blog;
4. Social media and messengers, to name a few.
Consumers no longer tolerate irrelevant offers and unsatisfactory user experiences. They want to be recognized regardless of the channel used. How can you stand out in the intensifying competition? One of the answers is a personalized omnichannel customer journey.
You need to understand consumer needs, buying trends, and preferences. In this article, we'll explain why you need an omnichannel customer journey map and how to create it.
1. The Significance of Mapping the Omnichannel Customer Journey
Why do you need to map the omnichannel customer journey? Before explaining this topic, let's define "omnichannel" and "a customer journey" first. 
Suppose a person somehow learns about your company: sees an ad, visits the website, or follows you on social media. That's where their purchase journey begins.
This journey involves various steps, experiences, and emotions. They arise throughout their interaction with the company.
A purchase journey goes beyond buying and involves ongoing support. It includes stages such as awareness, consideration, purchase, post-purchase, and advocacy.
Yet, shoppers may act differently: start a journey on one channel, proceed to another, and finish on the third. They may also change the order of the stages provided before.
Modern purchase journeys aren't linear. They involve numerous digital touchpoints and offline points of contact. According to various sources, a buyer needs to engage with a company six to eight times before buying.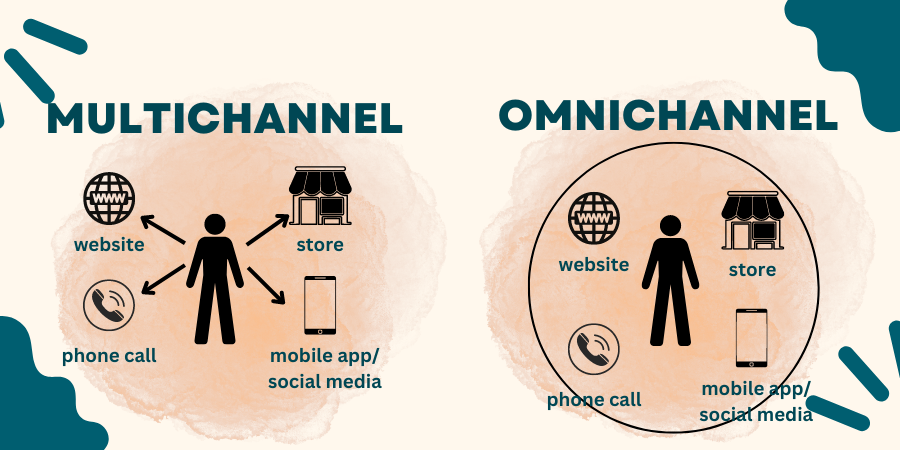 An omnichannel customer journey is about providing a cohesive experience on all those channels. For instance, people can view products in a physical store and add them to their mobile shopping carts.
An omnichannel customer journey map is how you visually represent a person's online and offline interactions with a brand. It includes all the possible channels and devices to understand how a person will behave in certain situations.
Working on eCommerce websites, we always determine buyer personas and craft customer journey maps. We try our best to put ourselves in the customer's shoes: with a sense of empathy, we can deliver a far better shopping experience. Let's look at some reasons to develop an omnichannel customer journey map.
1.1 Understanding Customer Behaviors and Preferences
What does a client want to hear, and at what stage of the purchase journey? What messages will resonate with them the most to drive them to purchase? A customer journey map answers these questions, putting consumers at the heart of your marketing plan.
By understanding your target audience, you can achieve better results and motivate them to proceed to the next milestone. The map shows what and when stops people from moving through the sales funnel. It lets you develop the needed messages to appeal to your persona's needs according to their place in the funnel.
Knowing consumer habits lets you create more targeted campaigns and boost sales.
1.2 Identifying Pain Points and Areas for Improvement
As you uncover the reasons behind both customer purchases and obstacles, you can use this information to enhance your product. Customer journey mapping demonstrates what you need to improve first.
Let's assume you noticed people add products to their carts but leave them at the checkout stage. You can examine your website's UX to reorganize navigation, checkout fields, button placement, etc. 
Plus, you can send a reminder email, leverage retargeting ads, or trigger a push notification after several days.
The information gathered from journeys can be a valuable source for a product roadmap.
2. Key Elements of an Omnichannel Customer Journey Map
Omnichannel customer journey mapping begins with describing all customer interactions with your brand. But first of all, who are those buyers? What steps do they take?
You can visualize and connect shoppers' similar encounters by dealing with these questions. Let's look at the elements to include in your customer journey map.
2.1 Buyer Personas and Segmentation
When you get down to mapping, the first step is to collect data. Unify the information from website analytics tools, customer surveys, or user testing. Then, present it in a digestible format.
That's where specialized software may help. Keep reading as we'll discuss the tools you may need.
Once you've got the data, you can create customer profiles or personas. They should represent the clientele segments united by similar trends, patterns, and characteristics. Provide your personas with names, ages, professions, interests, and as much relevant information as you can.
Think of different factors that these groups will have in common. It can be a younger frequent buyer or an older client purchasing more expensive goods but once in several months. Or it can be consumers who frequently come to the offline store and so on.
2.2 Mapping Customer Touchpoints
Touchpoints are crucial elements in omnichannel journeys and customer experience. How can consumers interact with your brand? They may visit the website, access the app, open an email, make an order, or get a confirmation message.
When a customer visits your website or uses your app to find a product, the touchpoint goes beyond being a simple milestone. It becomes a deliberate action that brings them closer to their goals.
Identify and categorize each touchpoint based on the specific stage of the purchase journey. For example, a promotional email is pertinent to the consideration stage of the purchase journey. But when prospects reach the purchase stage of their journey, optimized websites with convenient interfaces, shopping carts, and checkout processes come into play.
Analyze your touchpoints. What challenges do consumers face? How well does each touchpoint satisfy user needs?
Bridge all possible gaps between the customer experience and touchpoints.
2.3 Analyzing Customer Interactions and Data
Data is all about making educated guesses and optimizing the purchase journey. According to a Statista survey, 48% of respondents consider data-driven marketing to be the most effective in mapping the customer experience.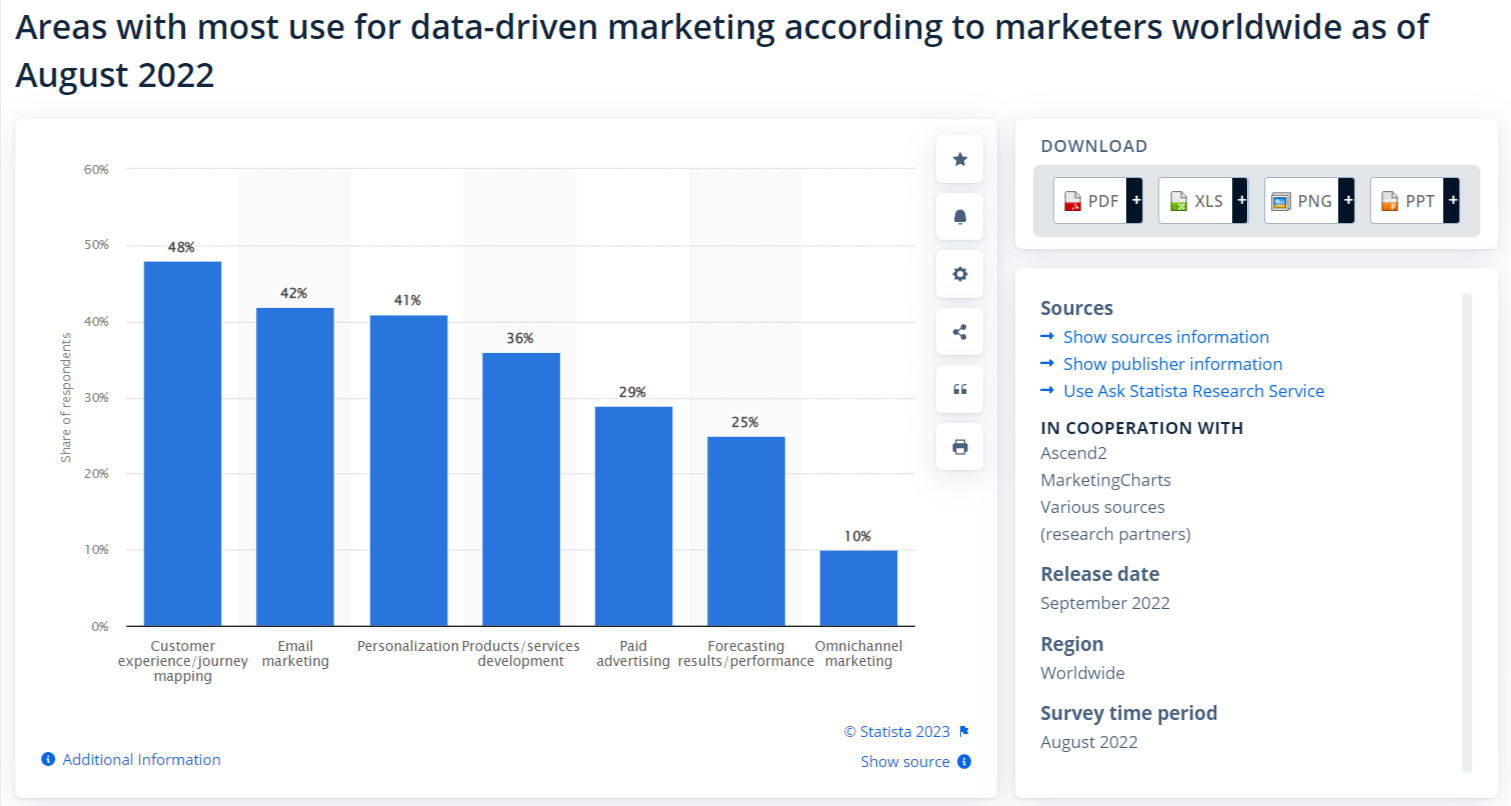 Image source
Your developed personas can be the foundation of your marketing or product development. Consider the following questions: 
How would this persona respond to this product?

What information sources would this person use?

What motivates them to make a purchase?
You need to structure the information to use every touchpoint to the fullest extent and enhance the overall customer experience. The data from purchase journeys will also let you make relevant offers. For instance, a car owner may look for not only seat covers but also floor mats, phone holders, or wrenches.
3. Strategies for Creating Seamless Omnichannel Experiences
Omnichannel customer experiences provide numerous benefits, from increased conversions to higher loyalty. But how can you ensure them?
Suppose you organized customer personas, listed touchpoints, and structured data. You may create the map in various formats, from spreadsheets to charts. The next step is implementing it, and let's review some of the best practices.
3.1 Integration and Consistency Across Channels
Omnichannel involves recognizing people across channels. But what about people recognizing you as well? Omnichannel covers all touchpoints.
Your brand identity, policy, and voice should remain the same on the website, social media, blog, in person, in print, during sales meetings, and so on.
Let's take a glance at Timberland with its omnichannel customer journey example. The famous clothing brand introduced field communication (NFC) technology in its offline stores. The store visitors get a tablet to learn more about the available products, create wish lists, and send them to their email addresses to place an order online later.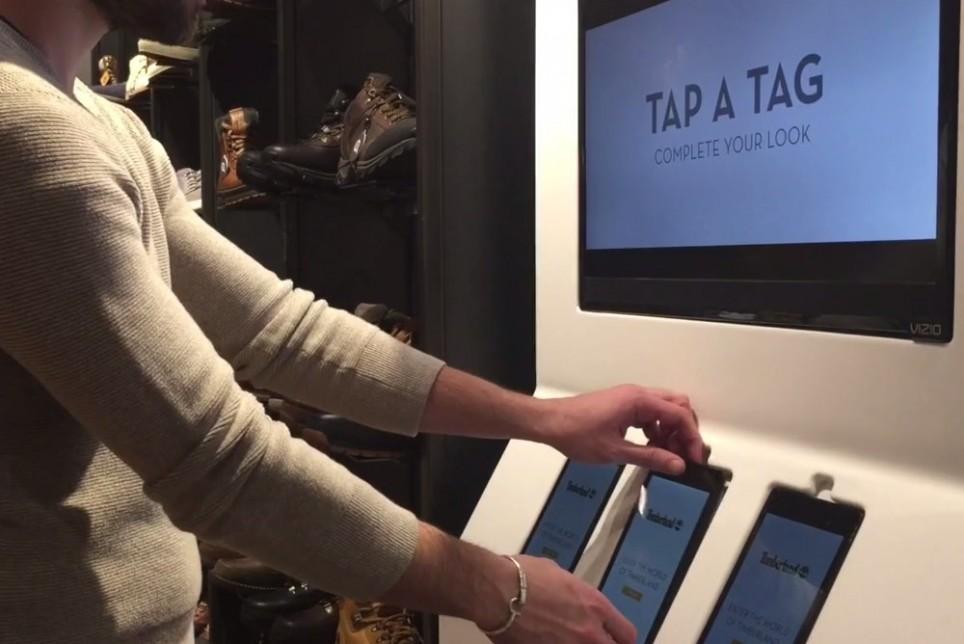 Image source
3.2 Personalization and Tailored Messaging
Personalization contributes to sales a lot. A personalized shopping experience may encourage more than half of consumers (60%) to become repeat buyers. But we'd rather say that not providing relevant offers is what can impact your bottom line more. It can harm the user experience and prevent people from buying.
Many store owners consider personalization as their main strategy for the upcoming years. Take Zalando, an online fashion retailer, as an example. It has announced plans to optimize its product range and reduce complexity to increase profitability and recover from a slump in profits last year.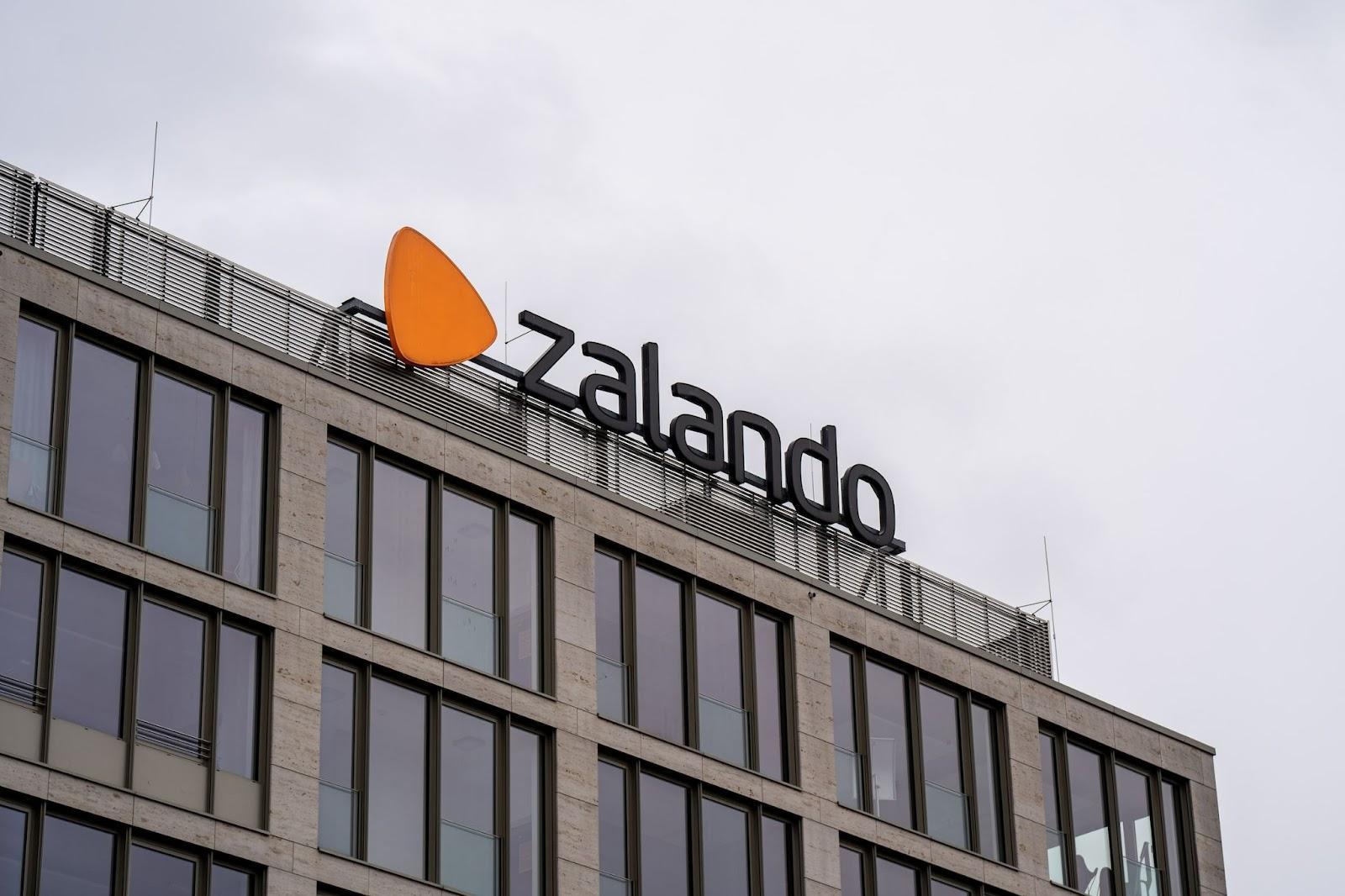 Image source
The company wants to shift its focus from offering unlimited choice to providing a "better offer". Zalando will curate products according to local relevance, specific target groups, and emotional customer connections. Inspiration, curation, and personalization are the three pillars behind its new customer experience.
The company will make use of advanced technologies to achieve that, such as:
1. Artificial intelligence;
2. Computer vision;
3. Augmented reality.
These innovations will improve search functionality, size recommendations, and styling tips. As you build omnichannel customer journeys, consider client information to sell what they will like the most.
3.3 Timely Customer Support and Assistance
The customer journey in an omnichannel environment also involves quality customer service. It means tackling problems (even before they become evident) as fast as possible. A Teleperformance Customer Experience Lab (CX Lab) survey revealed that nearly one-third of global consumers are ready to pay more for a product or service if it comes with good customer service.
One of the ways to elevate such an experience is to provide self-service, including how-to videos, manuals, and tutorials. Such content helps consumers find the solution without relying on your support team. On the other hand, you may introduce tools at various purchase journey stages, such as chatbots, live chat, and visual engagement solutions.
4. Tools and Technologies for Mapping and Managing the Omnichannel Customer Journey
At last, let's delve into some useful software to map your omnichannel journeys and customer experience.
4.1 Customer Relationship Management (CRM) Systems
CRM solutions like HubSpot contain customer information, interaction history, consumer preferences, and other key units. They also assist with audience segmentation and automating targeted marketing campaigns. They are indispensable in omnichannel marketing, allowing you to keep track of all interactions across all channels.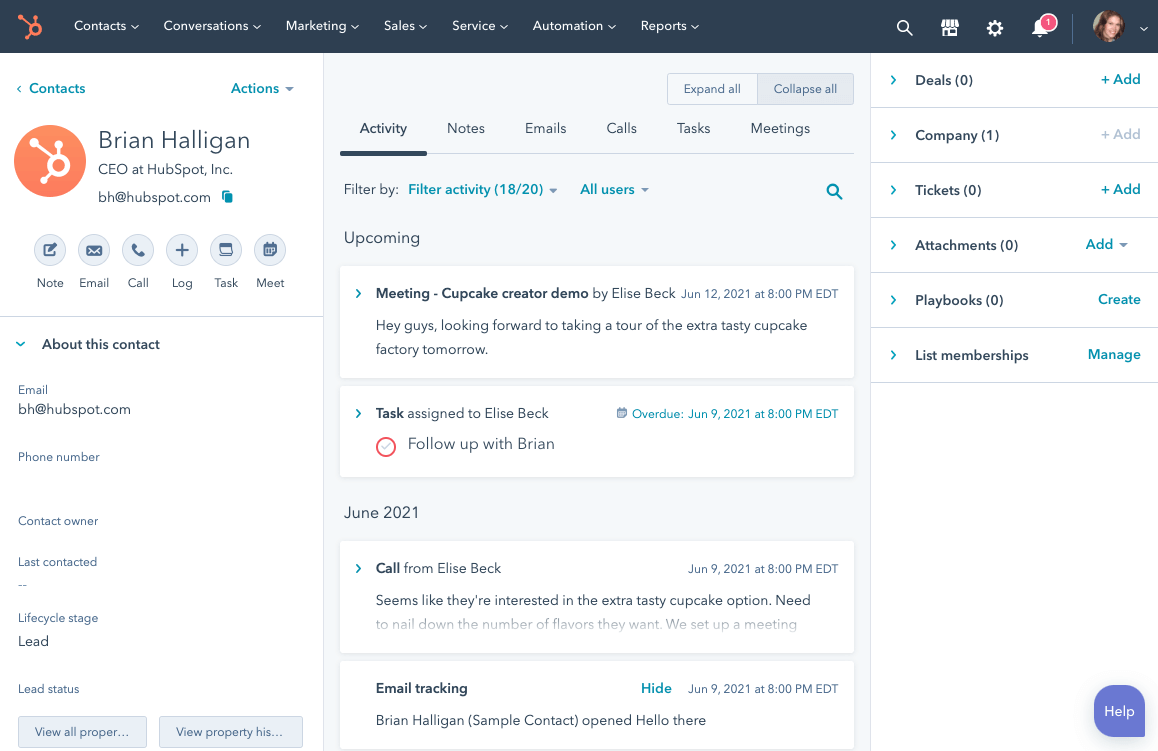 Image source
4.2 Marketing Automation Platforms
These are solutions that let you streamline marketing tasks, such as:
1. Sending email newsletters;
2. Posting on social media;
3. Launching ads.
Apart from increasing efficiency, these tools also boost conversions and revenue. For example, you can use them when collecting data and planning your personalized campaigns.
Hubspot's marketing automation is one of the most powerful and popular solutions in this category. Being part of the HubSpot ecosystem, it has access to the CRM database. So you can build your workflows without losing critical details.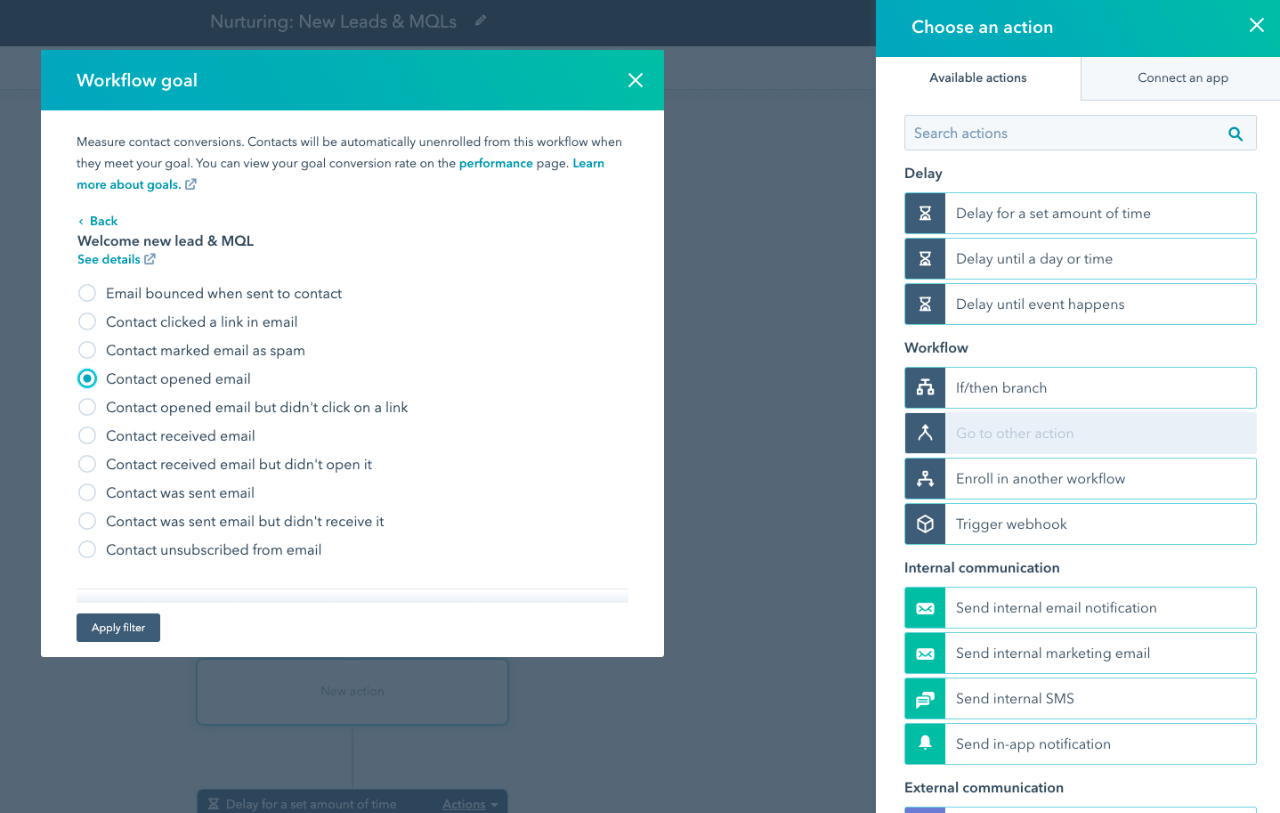 Image source
4.3 Analytics and Data Visualization Tools
1. Analytics technologies can help you perform the following tasks:
2. Collect information on consumer behavior and interactions across a variety of channels;
3. Get insights into how shoppers engage with a company at different stages of their journey;
4. Identify pain points and potential improvement areas.
Some of the most renowned analytics tools are Kissmetrics, Mixpanel, and Google Analytics. You can use them to determine the best methods for acquiring new clients, the most typical customer journeys, or the most profitable marketing strategies.
Data visualization tools, in turn, present the gathered data in a visually appealing format. A graph, chart, or heatmap are the most widespread options. They aim to simplify the work with information, allowing you to get the most meaningful and relevant details. Tableau, Dundas BI, JupyteR, Google Charts, and other solutions are on this list. 
Final Thoughts
The first step towards an integrated, optimized customer experience relies on understanding your targeted audience. What motivates them to buy? Where do they arrive on the website, and what do they click? 
Here is where you should create a customer journey map. It visually depicts the customer journey in different formats, like a diagram, a chart, or others.
Mapping a customer journey entails analyzing every interaction with your company. It covers steps from brand discovery through purchase to follow-up after the sale. It helps you find opportunities for streamlining the experience.
You can also use customer journey maps to create customized marketing and sales campaigns leading consumers through the buying process. Here is how to create a customer journey map:
1. Determine your buyer persona: who your potential clients are, what they prefer, and what they avoid.
2. Dive deeper into each persona, their first interaction, and further steps.
3. Enumerate all touchpoints for interacting with the audience. Include the website, social media, paid commercials, emails, third-party reviews, and mentions.
4. Identify shoppers' everyday actions, pain points, and ways to optimize the journey.
5. Analyze available resources.
6. Leverage A/B testing to take business action and compare the results.