Meeting Tools: 12 Best Meeting Scheduler Tools to Organize & Manage Your Daily Tasks
Introduction
We all had at a certain point in our lives experienced the phenomenon of mismanaged meetings due to lack of usage of a robust and smart daily task organizer. Also, a task organizer is no easy task, it involves reviewing our calendars, setting up a call-in number, manually adding the meeting to our calendars, and then inviting all the necessary attendees and then sending them emails and text alerts for those too. The process is too complicated and hence takes up a lot of time too. This is one area where meeting scheduler software can help you. 
Tools like a meeting scheduler can help you with a variety of functions like agenda scheduling, automation, reminders, and notifications and can also seamlessly integrate with your scheduling software such as CRM and other business software. On a side note, you can use an automatic slack status updating software to effectively manage your present status without worrying. 
Today we shall take a look at some of the best meeting scheduler tools available in the market:
1. HubSpot Free Appointment & Meeting Scheduler: 
It is a free and intuitive appointment and meeting scheduler tool that allows you to book one on one and group meetings. Your clients can simply see your calendar and availability and then select a meeting time that works out best for both of you. You will be automatically notified of their selection and then it will be automatically added to your calendar. If there is any relevant data regarding that then that too will be added in the notes section of the contact info. HubSpot also works with Google Calendar and Office 365 Calendar and has a paid pro plan too for power users.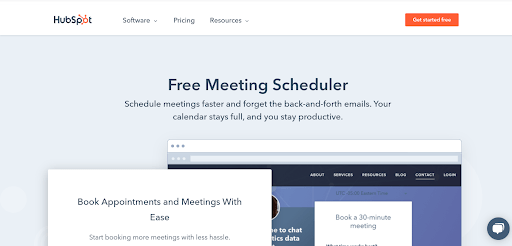 2. Arrangr
Arrangr handles the meeting scheduling process from beginning to end by reserving tentative meeting times so that the free slots are not booked. It integrates very well with calendars and CRMs and it also has the capability of scheduling group events. Another noteworthy feature of this meeting scheduler is that it has the ability to suggest the perfect meeting location for all parties based on the preference that you provide. For example- Suppose you provided a preference for meeting a particular client for a breakfast, then automatically a time slot around breakfast time will be selected for the meeting. If you want to generate more leads for your business then an automated lead distribution tool can be helpful for you.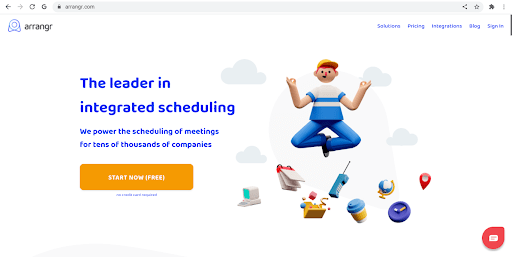 3. Demodesk:
Demodesk is an all-in-one meeting scheduler and assistant designed specifically for sales demo scheduling. You also get custom booking pages, calendar syncing, meeting analytics, and other tools. You also get access to its advanced screen sharing and virtual display options too. And lastly, it also has native integrations with several other CRM applications too for an overall convenient and easy user experience.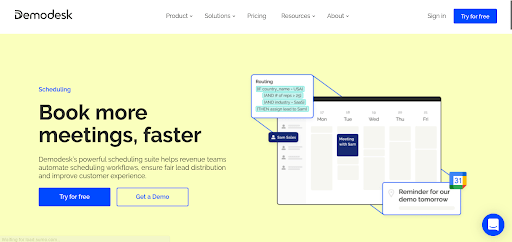 4. Rally:
Rally is a simple and straightforward poll where attendees can vote on a day for an event that works best for them. It also includes an open comment section on the meeting page so that attendees can plan the meeting agenda or discuss details before the event starts. Overall it has a fairly simple and intuitive user interface which does not take much training to get started.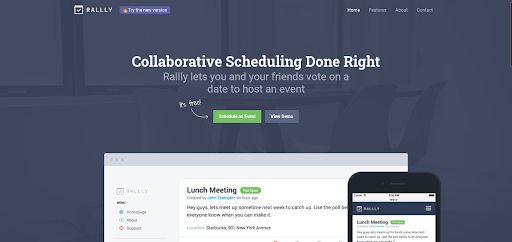 5. Calendly:
Calendly is a free service that integrates Google and Apple Calendar events together. This app also offers you to schedule meetings in two ways. Outbound and inbound. An outbound method is one where the meeting hosts indicate their own availability, list the attendees and also send out an email to collect everyone's preferred time. The inbound method gives you a personal URL where users can check your availability and request times to set the meet.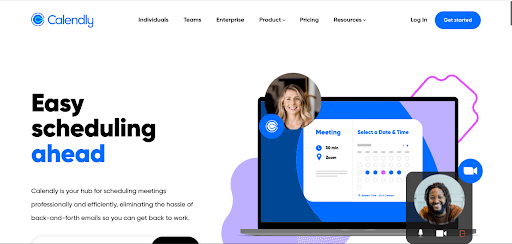 NeedToMeet does not require you to sign up for an account to use their service. All you need to do is send them a brief description of your meeting's purpose and block your availability on that date. Then send your participants a meeting link and done. But do keep in mind that the free version does not automatically sync with your calendar. But if you are using their premium subscription then it offers integration with Outlook.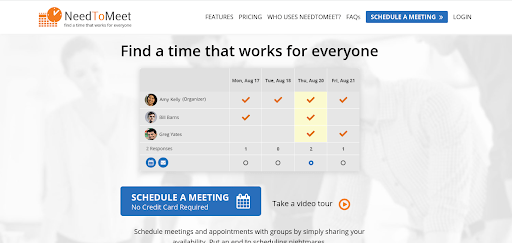 You Can Book Me is an amazing meeting scheduler that offers you a custom URL where you can view free spots on your Google Calendar or iCloud Calendar and then book a time slot that's free. This tool also allows you to customize your booking page with a different layout, color, and also your company's logo.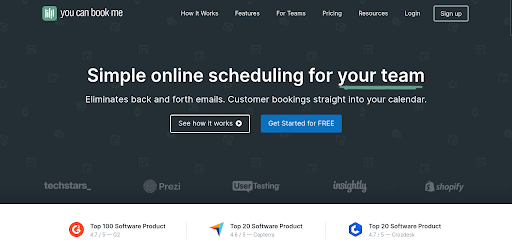 8. Booknetic:
Booknetic is one of the best meeting plugin systems for WordPress that allows customization and automation of online booking. With the Booknetic you can create meetings for beauty salons, health centers, legal businesses, and more. It has synchronization features that allow administrators to control staff workflow. This plugin with a great interface offers Zoom integration as well as SMS, WhatsApp, Telegram, workflow, and email integration for your notifications. You can get Booknetic for a one-time payment of $79.
9. Baluu: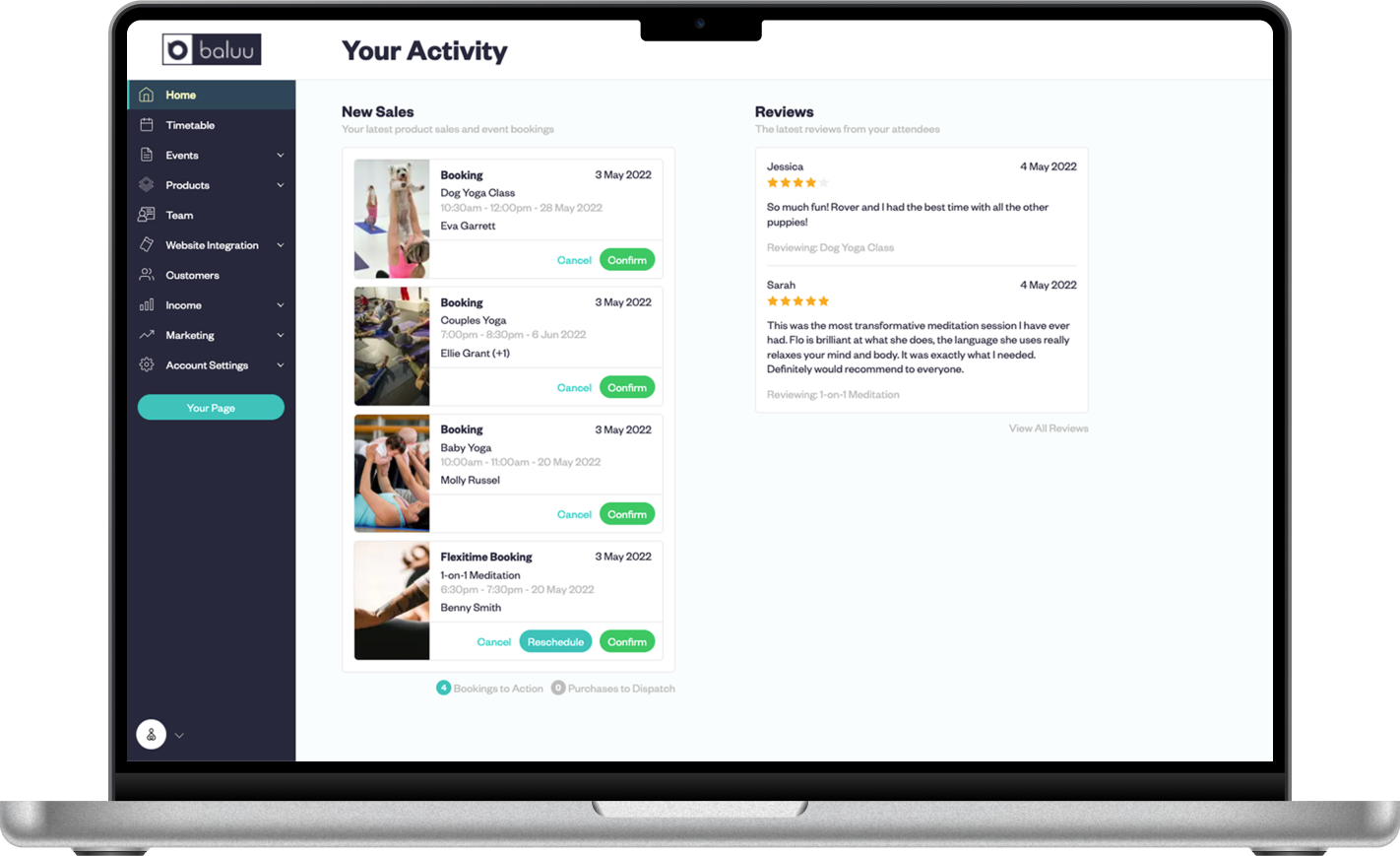 Baluu is an all-in-one booking system that is used and adored by hundreds of small and large businesses. Take bookings from your WordPress website, manage your team, and get 24/7 support from your dedicated Baluu account manager. Baluu can also help you manage your meetings and be more productive. You will be able to view your schedule day by day, week by week, or month by month. This will enable you to effectively manage your daily tasks and ensure that nothing falls through the cracks.
10. SavvyCal: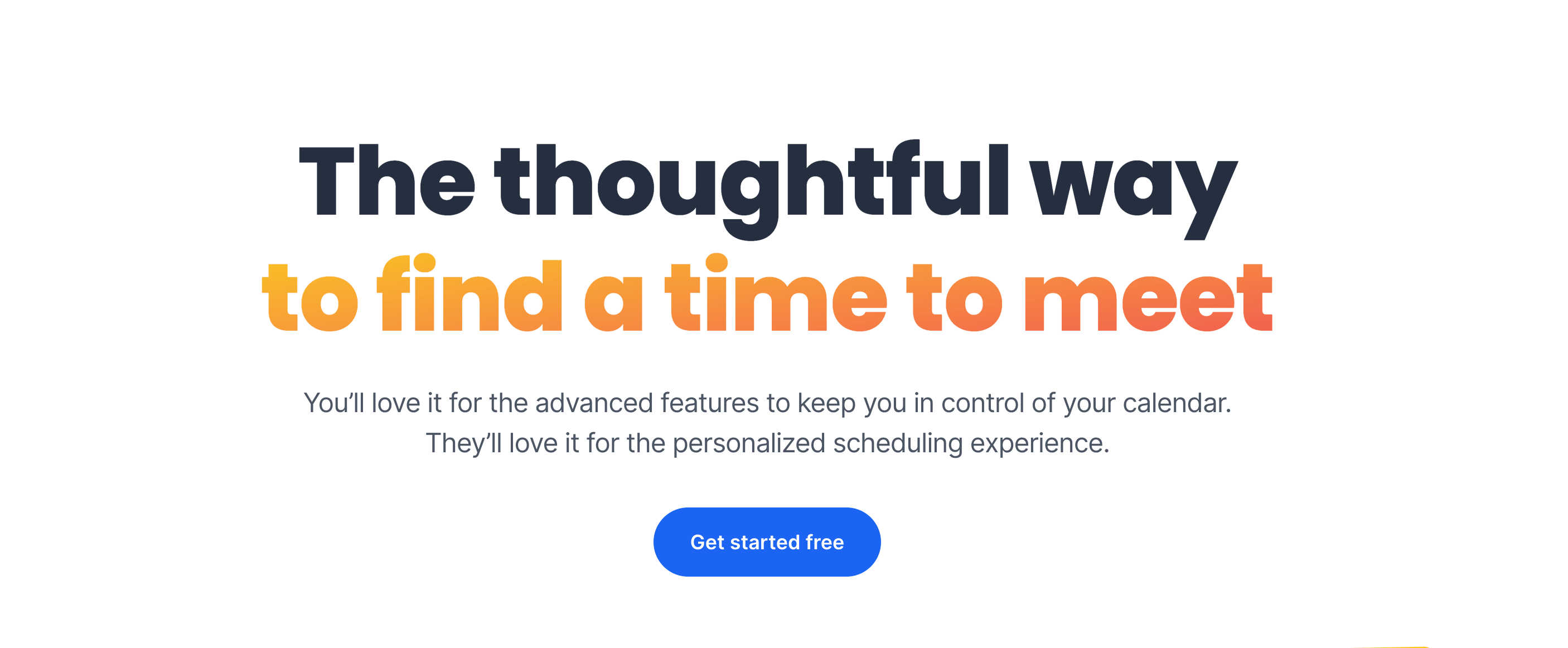 SavvyCal is a powerful calendar scheduling tool that makes it easy to schedule and manage appointments, meetings, and events. With its intuitive interface and advanced features, SavvyCal helps users to stay organized, streamline their schedules, and improve their productivity. Whether you're a small business owner, a busy professional, or simply someone looking to stay on top of your schedule, SavvyCal is the perfect solution. With SavvyCal you can book appointment, invite attendees, set reminders, syncing options and many more. Try SavvyCal today and experience the difference for yourself!
11. Trafft: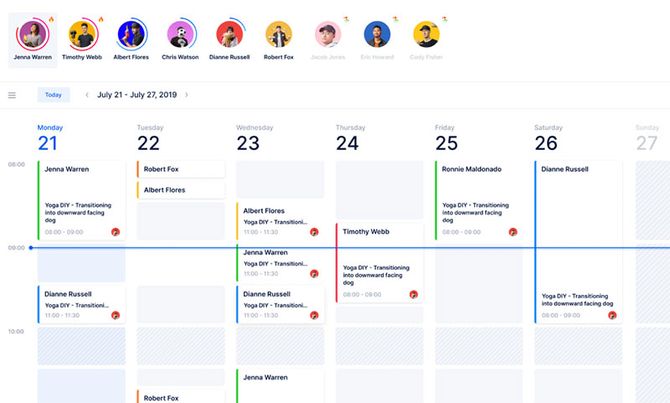 Trafft is a fantastic choice that goes beyond simple scheduling due to its many useful features. Designed specifically for businesses that provide professional services, Trafft serves as a reliable digital assistant.
This is the sort of tool that entrepreneurs, administrators, managers, and other key people in the service sector are using to supercharge their business.
12. Amelia: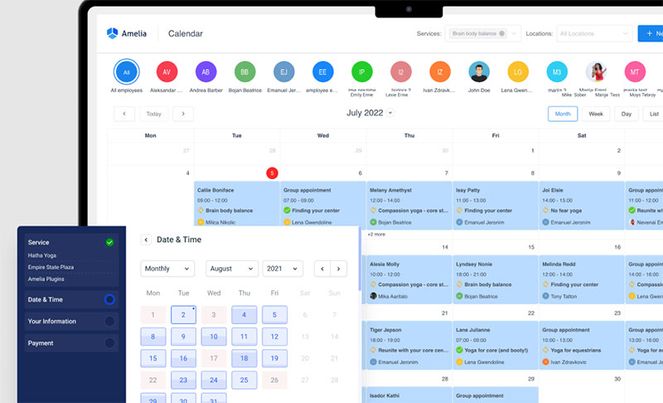 Amelia is an effective booking plugin that integrates well with WordPress websites of any kind. It provides a streamlined interface for booking meetings and is packed with sophisticated features to help you save time, cut down on manual labor, prevent double bookings, and make life easier for your teammates or clients.
Conclusion
A good meeting scheduler software works to save you time and resources, which would have otherwise been spent on organizing meetings. A meeting scheduler app can also integrate well with your other calendars and CRM apps too. So in case you need this feature make sure to check for compatibility requirements before committing to a meeting scheduler.