Boosting Engagement and Conversions: AR/VR Strategies for Marketers
Augmented Reality and Virtual Reality have become rampant in digital marketing. Brand managers are realizing the endless benefits of these technologies and leveraging them to reshape their marketing strategies.
Companies worldwide are adopting AR and VR for different purposes like developing new products, training their employees, and even trying out different company approaches to boost their brands. The two have shown impeccable results in enhancing operations and overall efficiency of businesses and that is why they are highly sought after for marketing applications.
In fact, Virtual Reality and Augmented Reality possess a multitude of potential applications and use cases in the world of marketing in the future. 
But how exactly do they differ?
Virtual reality uses 3D technology to submerge its users into a virtual world that emulates the real world. Augmented reality overlays information such as sensory elements, sounds, and visual elements to stimulate a virtual environment that is similar to the real world.
It is meant to enhance the user's perception of the real world using devices such as glasses or smartphones. Augmented reality also comes in different forms as discussed below.
Types of AR
Marketers have four different types of augmented reality that they can employ in their marketing efforts. 
Marker-based vs Markerless AR 
For marker-based AR to function, a marker or user-defined image should be present. Examples of these markers would include 3D objects, 2D pictures, or QR codes. A form of software is used to scan these markers in order to present AR digital content on the camera feed.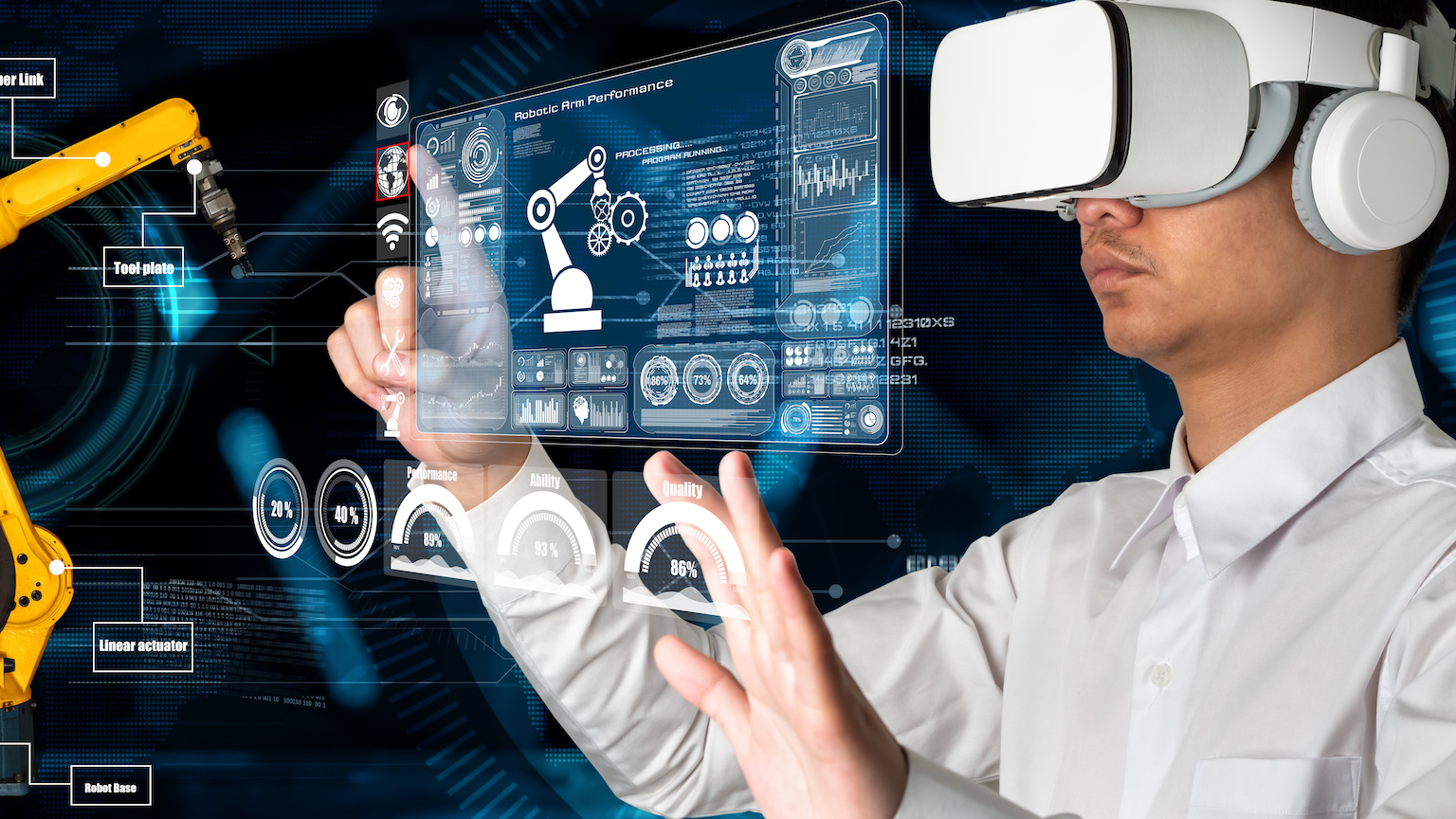 This is rarely used when compared to its counterpart, the markerless augmented reality, which on the other hand is not as limiting. Using this type of technology, virtually augmented objects can be projected on a real-life scale. They are commonly used because they provide the user with the freedom of placement. For instance, the creators of the Pokemon Go game used this form of augmented reality technology.
Superimposition-based vs Projection-based AR
With superimposition-based AR, a new virtual image of the projected object is generated to replace it fully or partially. This translates to the dependence of an initial object in the real world for the AR technology to work. For instance, a car park assist system relies on the parking space boundaries so as to deliver a similar presentation to you.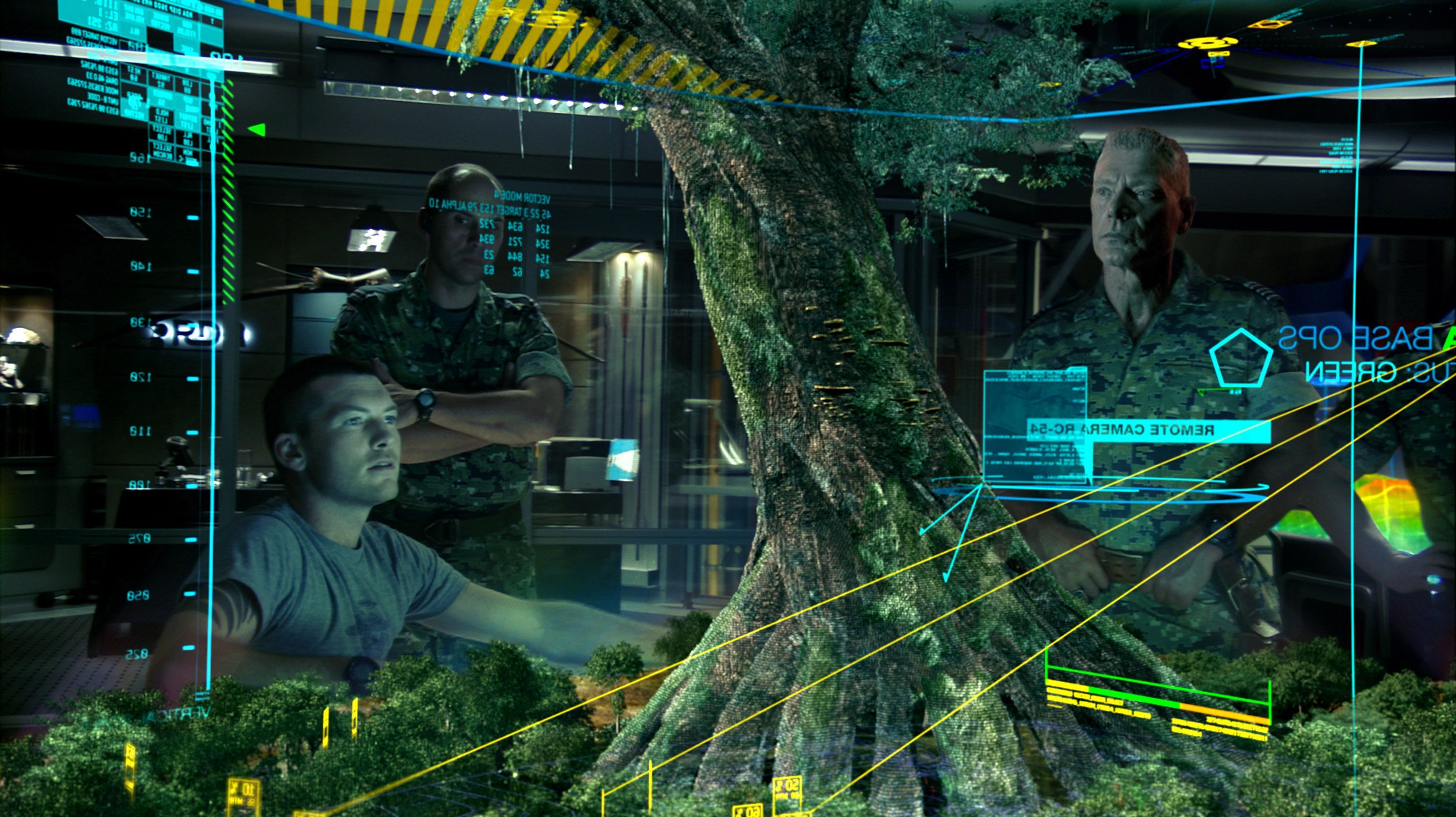 Projection-based is also referred to as spatial AR and presents augmented reality objects in a stationary context. When light is projected onto a surface or space within a specified proximity, the AR element gets activated. A good example of this type of AR is a hologram.
The Role of AR/VR in Marketing- How Can It Help Your Business Grow
AR and VR elements have been used to elevate the traditional technology impacting customer behavior. Its potential to improve brand experiences is remarkable, and companies are taking advantage of this in order to increase engagement, elevate customer interactions with products, and up their marketing game.
However, how does using augmented and virtual reality help your business?
Customized Brand Experiences
Augmented and Virtual Reality provide a host of benefits to marketers who seek to promote themselves by offering unique product encounters to their customers. This kind of technology has redefined experiential marketing providing value to customers while helping brands boost their conversion rates.
Companies can personalize delivery to positively impact the behavioral response of their customers. With the synergy AR provides with other technologies, entrepreneurs can collect valuable individual customer data to help tailor future interactions.
Increased Engagements
AR interactive technologies present a myriad of ways in which customers can purchase, visualize, or experience different products. This strikes an emotional connection that leads to more engagements.
Brands incorporate smart ways in which they relay their message to customers. They can emphasize their delivery and increase content consumption across channels, whether it's social media or online shopping. Because users feel more emotionally connected with AR elements, brands are able to effectively reach their target audience and increase the quality of their engagements.
Boosts Brand Awareness and Loyalty
Users who interact with immersive experiences that are fun are more likely to want to associate with that brand than one that uses only archaic marketing strategies. Nowadays brands are more focused on satisfying their customers' experiences, and AR is one way to do so.
There is a better brand attitude and product knowledge with products marketed using AR technology. It grants high sensory immersions that prompt users to talk about the product to other people. Resultantly, this helps to spread the word about your brand and what it has to offer.
Buyers will also likely repurchase owing to the great first-time experience they get once they interact with your brand. This boosts brand loyalty keeping you ahead of the competition.
Increased Retention Rates
The retention rates for customers are undoubtedly going to rise with Augmented Reality marketing. It adds an exciting edge to your efforts and promotes after-sale services. First-time customer experiences can make or break the results of your entire marketing campaign. It determines if customers will stick to your brand for more similar or even better experiences in the future.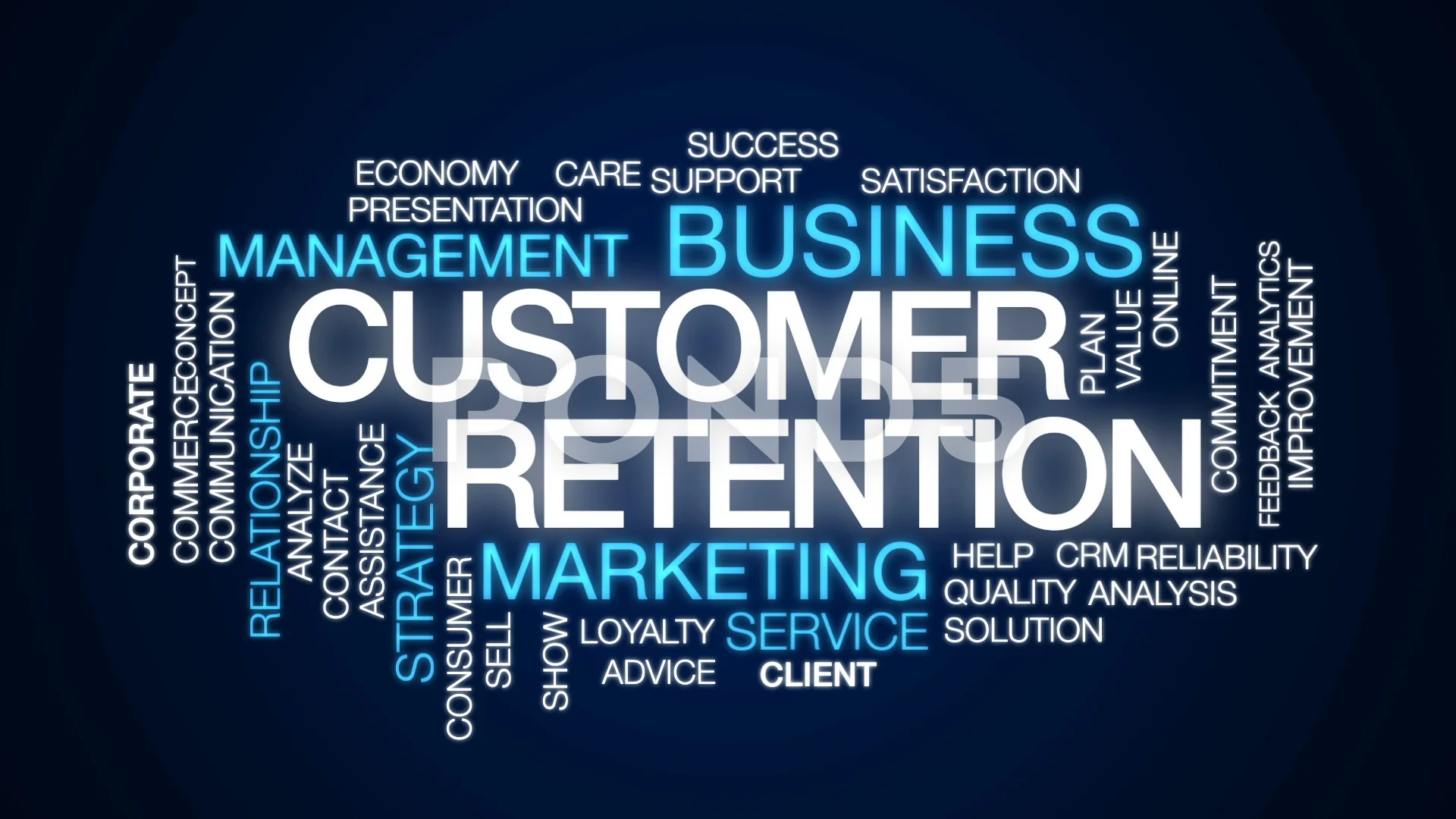 Through AR, customers are able to interact with your products, similarly to how they would when they actually get them delivered. This increases the confidence in your products without making your consumers feel like they got scammed because they didn't receive exactly what they thought.
Optionally, if your objective is to keep your potential customers for a while, AR makes that possible by offering both dynamic and interactive products. This creates time for the brand owner to monetize these opportunities while advertising themselves and retaining their customers.
Its Application in Social Media
AR/VR has also played an integral part in social media marketing. Brands can create memorable content to help boost their awareness. Apart from creating engaging content, it can also help boost visibility and reach on different social platforms.
As user-generated content keeps gaining traction, AR has impacted the sharing rate among users and the usage of different effects. Shopping effects, lenses, and filters are some of the most common features of Augmented Reality. They have helped to upgrade customer journeys, provided fun ways of creating content, and promoted how products and stories are showcased.
Loreal, a popular beauty brand created an Instagram AR filter that enables its users to establish their skin needs in order to provide customized skin care products for them. Gucci created an app to help with shoe fittings and try-ons. The company has also used Instagram filters that allow users to try on different lipstick shades and their sunglasses.
These are some of the brands that have employed AR for their social media campaigns. There are plenty of other ways that brands have and can use this technology for their gain. 
AR/VR Marketing Strategies: Revolutionizing Marketing Campaigns
Customer demands always dictate the direction of the marketing efforts. The main reason AR and VR are revolutionizing digital marketing is their uniqueness when it comes to the online experiences they create. Oftentimes, customers are looking for such kinds of experiences.
Companies that are able to leverage technology to provide immersive experiences for their customers get a competitive edge against their counterparts in the industry. 
So, what are some of the strategies linked to Augmented and Virtual Reality?
Upgraded Product Exhibitions
Augmented Reality has made it easy for companies to provide very interactive exhibitions for their consumers. Customers can get to experience a product without physically going to the store. A good example is IKEA which has established an AR product that allows customers to design their kitchens virtually.
On the other hand, Volvo has come up with an app for virtual test drives. These upgraded product exhibitions not only provide dynamic immersions but also enable product customization.
Virtual Showrooms and Tours
Real estate has also benefited massively from virtual reality inventions. Potential buyers and renters can get tours of homes and commercial spaces from anywhere. These customers can make decisions easily through virtual tours that enable them to configure rooms, place furniture, and envision interior design for their next home. This has largely been enabled by AR overlays.
Virtual Try-on Experiences
Beauty and fashion consumers don't have to physically visit a store to try on clothes or even makeup products. With virtual fitting rooms and makeup trials, customers can picture themselves in different outfits. This helps to increase interactions with products while boosting conversion rates.
Gamified Brand Experiences
AR elements are becoming a part of gamified experiences offered by brands online. This not only makes the experiences more fun but memorable, with higher engagement and better brand recall. Customers are more likely to share such content and brands can target better using the valuable data collected.
Its Implications For Influencer Marketing
There is no doubt that Augmented and Virtual Realities are slowly reshaping digital marketing. But so is influencer marketing, however, how is it affected? 
Virtual influencers are now on the rise, a good example being digital avatars that are common on social media. Apart from social media channels that are implementing virtual and augmented reality, other platforms such as Alibaba have also embraced the use of virtual influencers.
On the other hand, human influencers have also been using AR and VR to create unique experiences for their following. Virtual concerts and branded content have been more common thanks to features like filters. Even better, the future of influencer marketing is more promising with the continuous improvement of technologies that impact augmented and virtual reality.
Content creation would take up a new face owing to one-of-a-kind experiences like 360-degree lives as well as digital reality-enabled livestreams.
How to Consolidate AR/VR Into Your Marketing Strategy
It's hard to deny the immense benefits of using Augmented Reality for marketing. However, a huge concern would be where to begin with incorporating it into your strategy. Here is how to;
Carry Out Market Analysis
Usually, your marketing angle is dependent on the kind of market you are targeting. And this is where you start when consolidating AR/VR with your efforts. Understanding the market first helps to make better decisions that are actionable with better potential.
There are endless possibilities with augmented reality in business, but how exactly is it going to affect yours? Analyze any relevant data you would use for your campaign and make sure that you conduct a competitive analysis as well. 
How well do you know your competitors and how are they using AR and VR for their marketing? Are there loopholes in what they are doing? How are they benefiting from their strategies? These are some of the questions you will need answers to if you want to get ahead of the competition.
Break Down Technological and Business Barriers
You need to find out the challenges that other businesses that have implemented AR/VR are facing. The complexity of using augmented reality virtual reality or a combination of both poses challenges that you need to be prepared to overcome.
Being aware of this is the first phase to addressing them and knowing how to approach them is the second phase.
Build a Team of AR/VR Developers
To professionally implement your AR/VR project, you will need to build a reliable team of professionals. The kind of experts you bring on board will be dependent on a number of factors such as their experience, how vast their experience is, and whether they are in-house or external developers.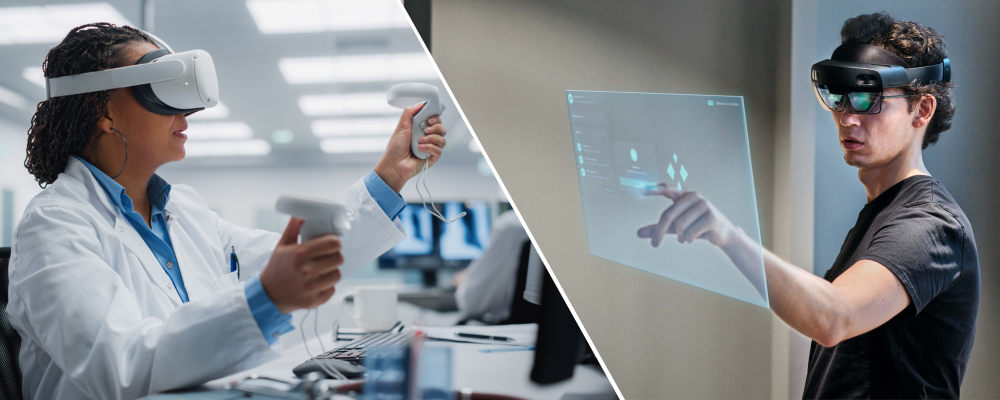 Once you get a team you trust, you can confidently launch your campaign operations.
Tips for Using AR/VR in Marketing
Should you decide to use Augmented and Virtual Reality for your marketing campaigns, here are some tips to follow;
Simplicity is key. You are introducing a new form of technology to your campaigns, the last thing you want is for your customers to struggle to understand it. Make it as simple and easy to use as possible.
One step at a time. This is a new strategy and you are not sure of how it is going to perform. Before setting your grand campaign in motion, start small to allow you to test it out first.
Proper targeting. A great augmented reality marketing strategy would be fruitless if the right audience is not targeted. Research your target audience, just like any other campaign, before launching.
Leverage social media channels. Don't leave out social media, use such platforms to market your campaign.
Measure results. To understand how effective your marketing campaign is, measure the results to get a hint of what to change for better performance in the future.
Adding augmented and virtual reality technology to your marketing campaigns can completely change your game. AR/VR can be used to tailor unforgettable experiences for customers and prompt them to do what the campaign needs them to do, whether it is purchasing or telling other people about your brand. With the massive potential portrayed by augmented and virtual reality, marketers can use that to increase conversion rates.
FAQs
1. Will incorporating Augmented Reality into my marketing strategy be expensive?
This is determined by the kind of product or experience you want to create with AR for your customers. 
2. How will I measure the success of my AR/VR marketing strategy?
Before starting your AR/VR marketing campaign, set your KPIs and these will help you measure how successful your campaign was. Have customer engagements increased? How many leads have been converted to paying customers throughout the campaign? Have your targets been hit? Those are some of the questions that need to be answered.
3. Can I employ AR/VR for social media marketing?
Of course! From AR lenses to branded filters and everything in between, there are plenty of ways to use augmented reality for social media marketing. An example of a company that has used AR/VR for social media is Netflix which had success promoting the Stranger Things show on Snapchat.
4. What are some of the challenges of AR/VR marketing?
Some of the common challenges of using augmented reality for marketing could include technical difficulties, adoption, cost, and user experience.
5. Are augmented reality and virtual reality more effective than traditional marketing?
Using AR/VR has proven to be very effective for marketing compared to other traditional marketing strategies. It creates enjoyable experiences for customers and evokes positive emotions that result in better interactions whether it's purchasing, sharing content, or even repurchasing your product.