Different Types of Data Collection That Are Important For Your Business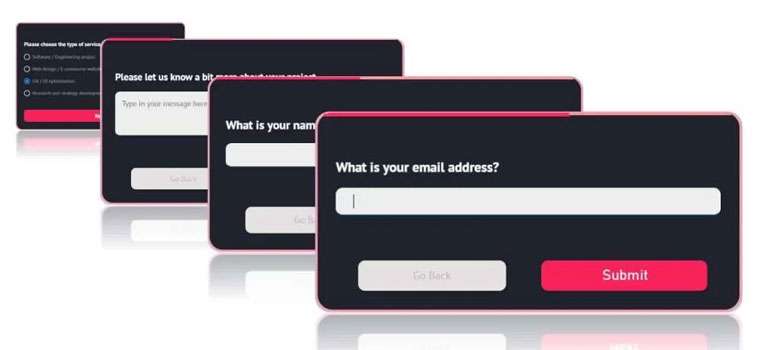 The fourth industrial revolution has made data the most valuable resource of our time. Businesses are always trying to understand markets to find ways to keep their competitive advantage.
The key to understanding these variables is collecting data. Engaging your consumers can help you to gauge your product's value proposition and how you can make it more appealing to consumers.
How should you collect your data to better understand your product and your market?
Developing Your Research Question For Lead & Data Collection
This is the first and most crucial step of your data collection process in landing pages and websites.
Asking the right question can be the difference between collecting useful data or "going on a wild goose chase". You need to understand what information you are trying to collect and how your answers are going to help you address your question. This is the purpose of data collection.
A "good" question can explain what it is that you want to know, and how other people view the subject. It is also worth noting that your question can change with time. The data collection process allows you to address factors that were not considered with your initial question.
You can change the question based on extra information as long as it sticks to the principles of being a "good" question.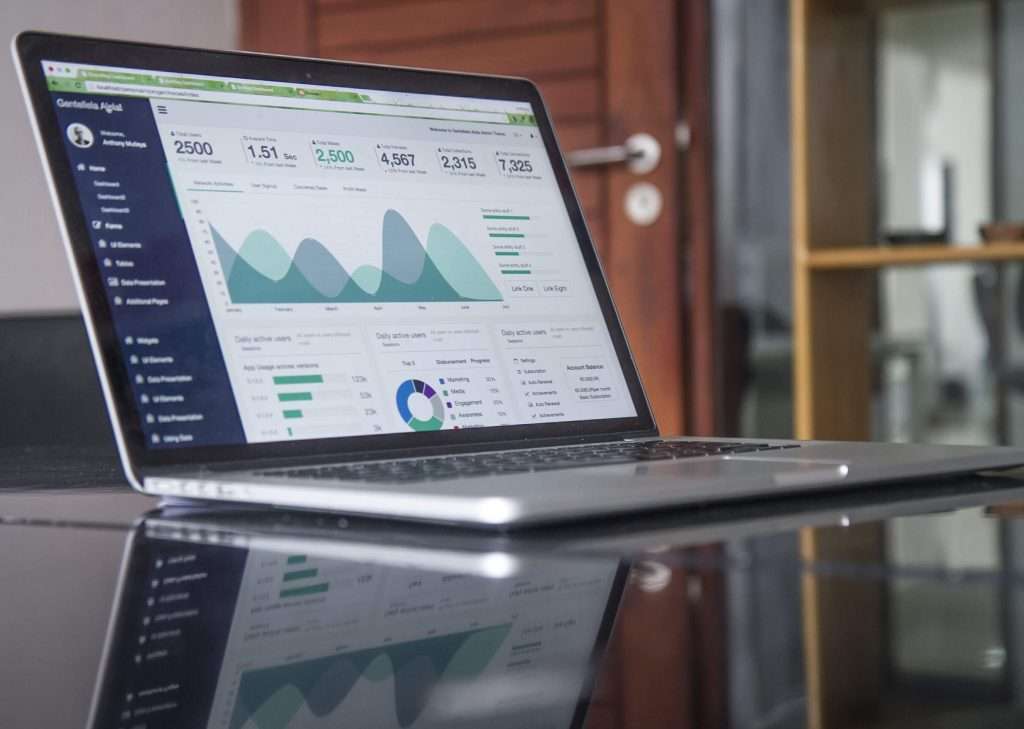 Type Of Data: Qualitative vs. Quantitative
Once you have developed a research question that you are happy with, you can now decide what type of data you should collect to address that question. There are two main types of data collection methods; quantitative and qualitative.
Quantitative data is usually in the form of numbers of counts per data set, with a numerical value assigned to each data point. This data is statistically analyzed to answer the research questions.
Questions that include numerical phrases like "how much", "how many", "number of times" etc need quantitative data. There is usually a measurable unit limited to a set of parameters such as weight, height, amount of money, and so on.
Qualitative data is non-numerical and assigns characteristics to the collected data. Here the data is often collected by using observations, interviews, forms and comparable methods.
Questions that include descriptive phrases like "what", "where", etc need qualitative data. It is also important to note that, sometimes, a combination of qualitative and quantitative data can address a question.

Selecting and Designing a Data Collection Form
Once you have determined what type of data you have to collect, you should consider how you are going to record the data. It is important to use the correct types of data collection forms. Later on, you should also pay attention to proper data security to avoid data leak issues.
Also, It must capture as much useful information as possible and be easy to understand for the data analysis process. Therefore,  It all boils down to the methods of data collection in research methodology.
The 5 main types/methods of data collection are:
1). Multiple Choice Forms
2). Single-step forms
3). Multi-step forms
4). Polls
5). Long-form questionnaires
1. Multiple Choice Forms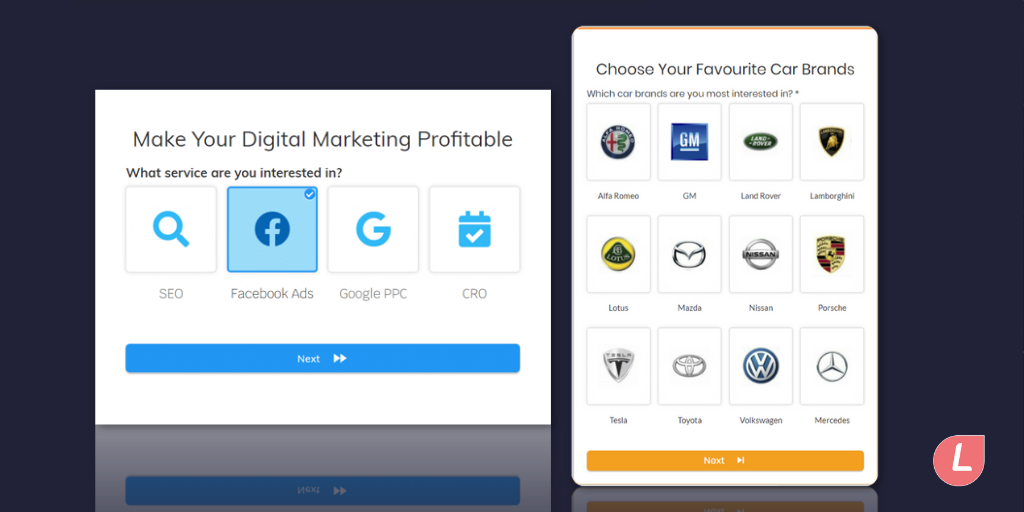 Multiple choice forms are the easiest to use when looking to collect data that is concise and easy to analyze. These forms provide the participant with a limited set of options for their answer. This can make it easier for participants, provide their answers.
One of the risks involved with having multiple choice answers is the limited scope of answers provided. This means that, if the questions are not structured well, biases can arise in your results. The types of questions in multiple-choice forms can affect the types of answers that you could get from the participant.
The two main types of questions in a multiple-choice data collection form are the single answer and multiple answer questions.
Single answer questions are those that only allow the participant to select one answer from the list of possible answers.
Multiple answer questions are those that allow the participant to select more than one answer from the list of possible answers.
Binary or nominal scape responses need single answer questions.
An example of a binary response would be yes or no or agree or disagree. An example of a nominal scale response would be giving a value to the question on a scale of 1 - 10.
Multiple answer questions are often used when trying to get more than one response from a participant. An example of a multi-answer question could be "name your favourite restaurant chains". You would like the participant to name all of the restaurant chains that they prefer from your list of options. It would be better to allow them to select more than one option, as opposed to limiting them. 
Providing the Participant with Extra Options
In some cases, the options that you have provided the participant within your list of responses may not be the ones that they would have chosen.
In such a case, it could be a good idea to give the participant space where they can add any other options. This can increase the accuracy of your results. You will then know that they have selected their answers because they wanted to, as opposed to selecting them because they had no other choice.
Making Your Nominal Scales Explicit
When using questions that need the participant to offer a ranking, you have to make the meaning of the rankings explicit.
You should label the lower and upper extremes of your scale, as well as the median point. This allows participants to know exactly which value to give based on the question.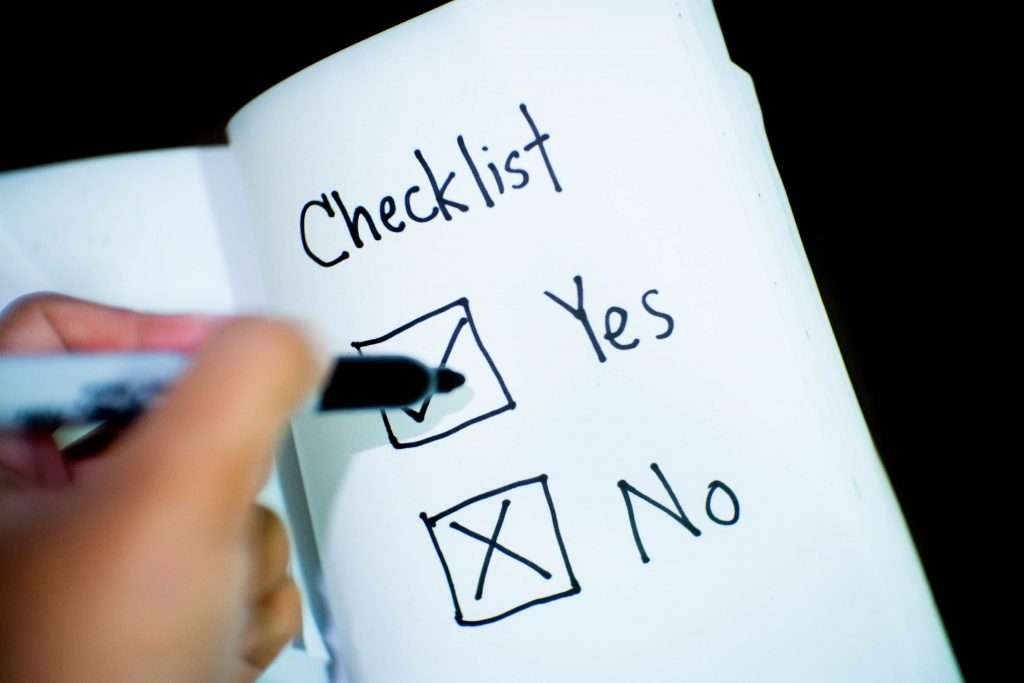 2. Single-Step Forms
Single-step data collection forms are useful in cases where only one type of data needs to be collected. An example of this is trying to get basic contact information from a lead in order to follow up with them at a later stage. The questions usually have one theme and the forms are usually short. 
3. Multi-Step Forms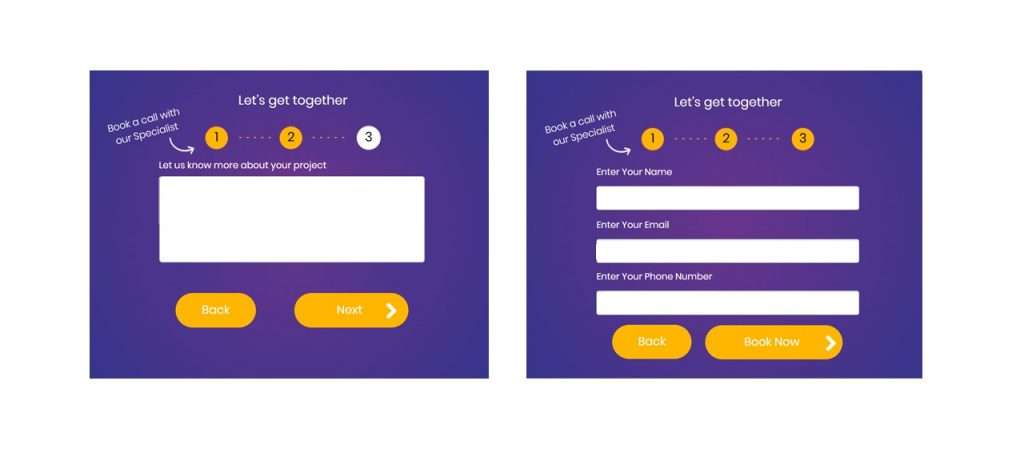 A multi-step data collection form is a long-form subdivided into many sections. The reason for the subsections is to get the participant to complete the form in smaller chunks, which can make finishing the form easier.
Multi-step forms create a sense of organization for the participant. Studies have shown that multi-step forms yield higher conversion rates than single-step forms.
The types of data collection forms that need high volumes of information are best suited for the multi-step form format. An example of this is a registration form. 
One of the benefits of a multi-step form is the ability to have all your questions answered in the form itself. These lead collection forms can prevent participants from moving on to the next section if they haven't completed the section that they are currently busy with.
Although this may also lead to losing participants along the way, you know that you will have complete data sets from the forms that you get. You can decide whether to use a single-step or multi-step data collection form by the type and amount of data that you want to collect.
4. Polls
A poll allows the participant to vote on a particular subject matter and they are usually restricted to one response. Polls are a useful way to gauge the preferences and opinions of your target market and have the ability to provide more concise answers.
One of the biggest advantages of using a poll is that you can gather the opinions of large groups of people using minimal resources. They are not usually targeted towards a specific group of people. This means that you have a more random sample of participants and your results are a true reflection of the general public.
Completing a poll requires very little effort from a participant. This means that the chances of getting a large volume of data to work with are high.
A big disadvantage with polls is that they may not always show the full spectrum of opinions because of the limited number of answers.
Even though you may have a wide variety of participants in your sample, they are still only a sample of the full population. Their responses may not represent the opinions of the entire population.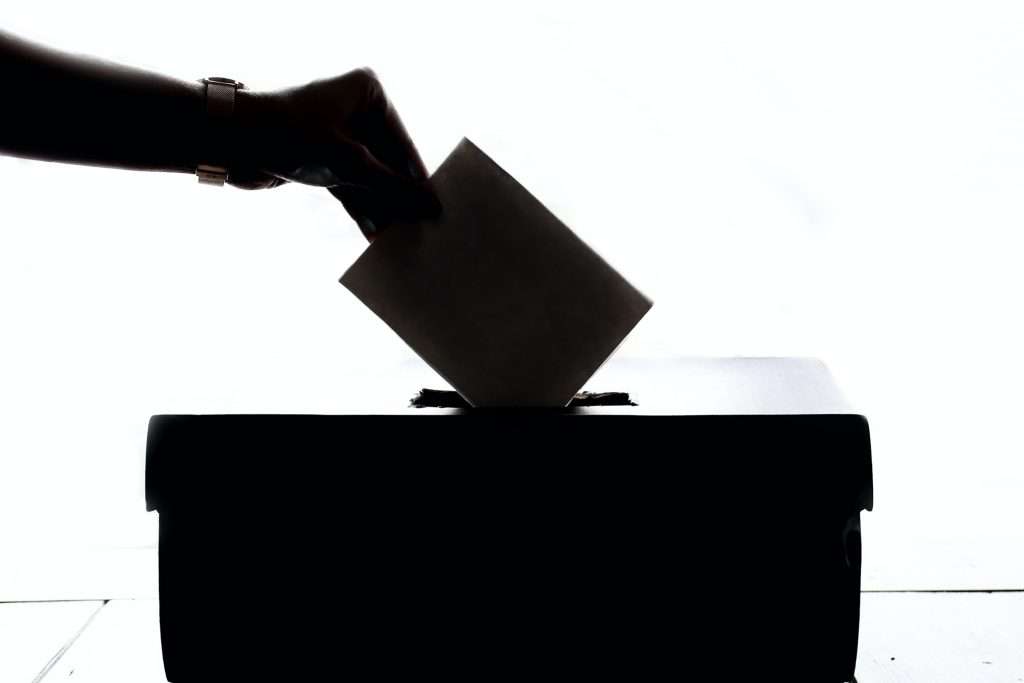 5. Long-Form Questionnaires
Questionnaire data collection forms consist of a series of questions aimed at obtaining specific information from a participant. Personal interactions are not needed for questionnaires. It allows participants to write their responses, as opposed to selecting pre-determined answers.
This is a particularly useful tool when you don't have the time or resources to conduct interviews. You are also able to get high volumes of respondents because you don't need to be there in person to collect the data.

A disadvantage of questionnaires is that participants are not always truthful in their responses. This could stem from a desire to portray a positive image of themselves. Questionnaires are types of data collection forms that can consist of both open and closed questions. 
Open questions allow participants to express their feelings on a particular subject matter in their own words. The lack of limitations allows the participant to use much detail as they like. These are the types of questions you should ask to get in-depth responses on a particular subject matter from your participants.
One of the biggest disadvantages of using this data collection form is that it can be time-consuming for the participant. After data collection, the data analysis process can also be time-consuming because no two answers will be the same. Participants need to have good writing standards, interpretation skills, and the ability to express their feelings to answer these questions. 
Closed questions provide participants with a limited amount of possible responses. These are like the questions you would find on a multiple-choice data collection form. The difference is that questionnaires can consist of both open and closed questions.
Closed questions do not provide as much detail as open questions. They do offer a greater level of standardisation in responses. This makes the data analysis process much faster than it would be for open questions.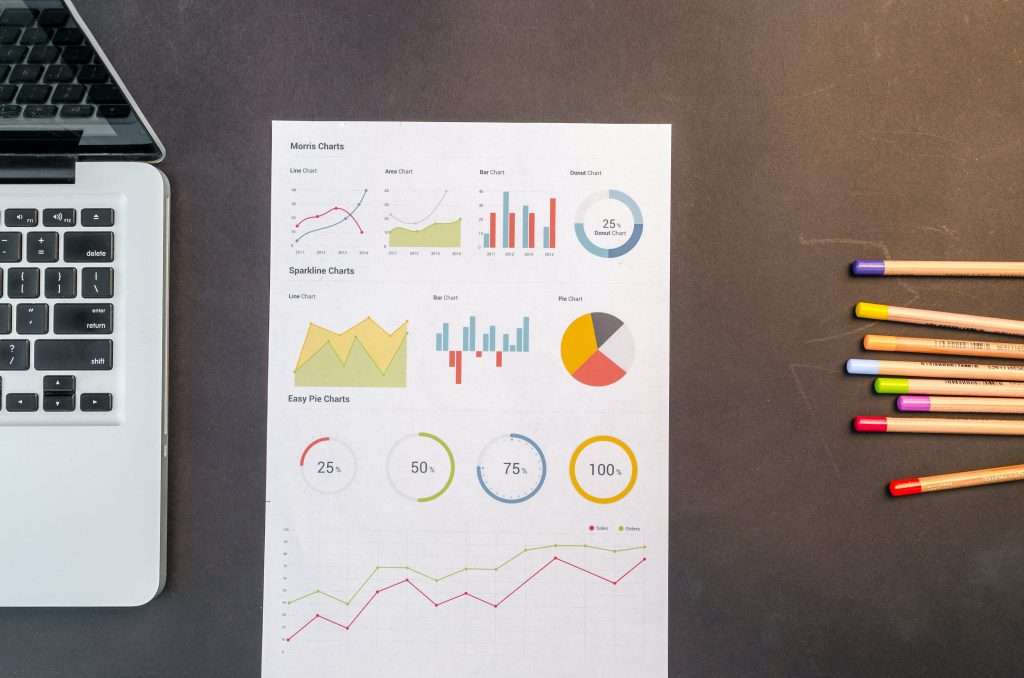 How Useful is Research to Your Business?
You need to understand the market and its consumers to place your product in the market and create its value proposition. You can also understand how to differentiate your product from competitors. Gathering data on the market can help you to create custom products to address the needs of your consumers.
In the digital age, the best way to reach your participants is through technology. This not only means that you can minimise the cost implications for your business, but you can also collect your data in a much more efficient way.
Market research can prove to be a very useful tool. Growth and innovation will differentiate you from your competitors. The key to achieving those goals is by doing research that allows you to understand the market and how you can achieve your goals. The types of lead and data collection forms you use are up to you.