The Key Objective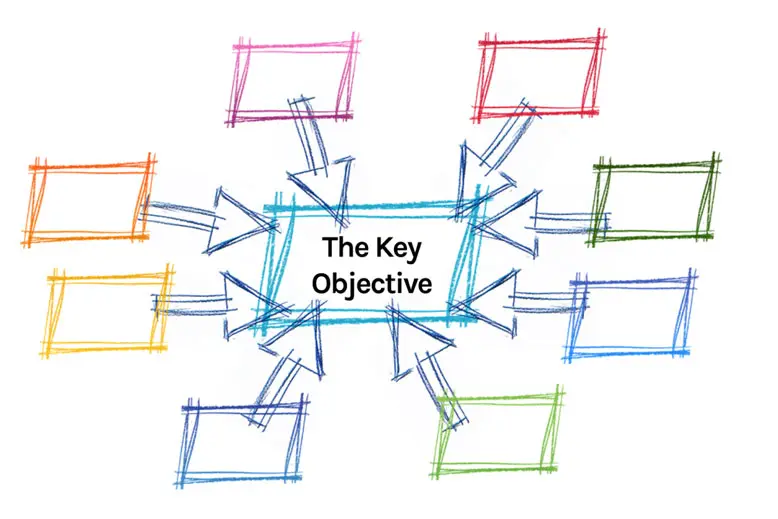 Every online form with database needs a singular key objective, such as lead generation, data gathering, feedback, donation, etc.
The purpose of data collection is to get accurate data to meet business objectives is. It is of the utmost importance to ensure that the goal you set is one that you can meet. A lofty goal, such as 'finding out more about my clients' is not helpful when setting out to collect information from your clients.
The key features of a well-designed data gathering form are:
The goal in data capture forms needs to be clear, precise, and detailed.
"I want to determine if my customers are enjoying my product", is better as it gives you a starting point from which to create a questionnaire.
Why do you want to find out this information?
Let's say you want to find out if your customer is enjoying your product so that you can make improvements.
Perhaps a better goal would be to find out: "What aspects of my product do my customers enjoy and what aspects do they not".
Creating an online form with a database around this objective is likely to give you better and more precise data that you can use in decision making.
Related: Data Collection Methods: How To Collect Data For Your Business
The Role of Landing Pages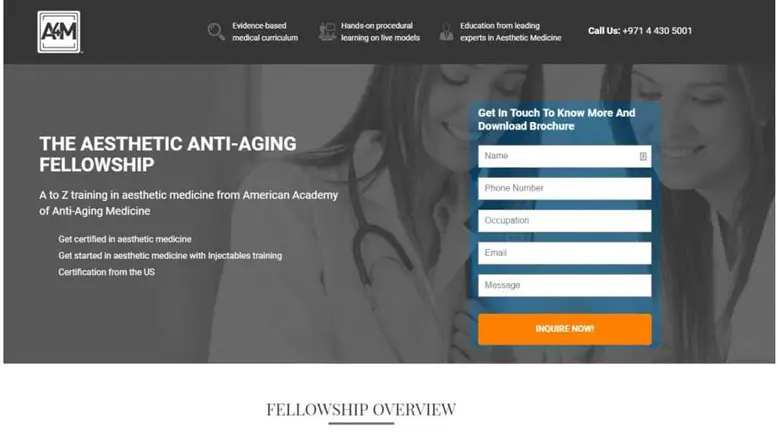 Data capture form created with multi step lead formbuilder LeadGen App, embedded in hero section of landing page
Users are directed to landing pages after following a link from an advert, email, or web search.
This is, generally, a standalone page with a self-contained message which calls the consumer to action - for example, buying a product or signing up for a newsletter.
When a customer performs the call to action (CTA), this is called is "conversion".
A landing page differs from a website in several important ways.
Firstly, a website has many internal and external links that the user can follow.
You want to allow them to explore your brand.
On the other hand, a landing page aims to convert the customer.
Distractions, such as external links and multiple pages, are excluded.
By using a self-contained landing page for your data capture forms, you create a distraction-free space for the client.
The best way of ensuring a high return on investment is focusing on converting.
If you go through the time and expense to launch a data & lead collection campaign, you need to ensure that you have an optimized ad campaign, landing page and LeadGen form.
Multi-Step Forms

Multi step forms selection: Different multi step forms for campaign objectives and industries
As highlighted earlier, Multi-step forms are a good way to drive conversions.
By showing the user only a few questions at a time, they are not overwhelmed by too much data.
Traditional or 'vertical' forms may spook the user and cause them to bounce back, i.e. not convert.
Micro-commitments have become a popular and well-tested tool in driving conversion.
In committing to answering only a few questions at a time, clients are more likely to follow through.
Multi-step forms also assist with streamlining your data collection procedure.
Employing conditional logic allows you to screen out users that you aren't interested in.
For example, if you are looking for customers that are business owners, you could screen out all the users that answer 'no' or all those with not enough budget,
Your data collection procedure can allow for more uses of conditional logic in data capture forms.
You may be able to ask a particular subset of participants different questions depending on their earlier answers.
If we continue with our previous scenario of a business owner, the multi-step questionnaire could divide the business owners by type of business. This would ask them questions related to their field.

Question Types in Data Collection Forms and Their Use Cases

Question types/fields in data collection forms are the various elements used to gather information from respondents. These elements can include text fields, buttons, checkboxes, dropdowns, images, and more. Here is a summary of question types and fields and how they serve different purposes in data collection forms:
Short Text fields: Allow for the collection of short, one-word or one-line answers, such as name, title, or a short answer question.
Paragraph fields: Allow for the collection of longer, detailed responses, such as comments, feedback, or open-ended questions.
Single-Select buttons: Allow for the collection of a single choice from a list of options, such as radio buttons or a drop-down list.
Multi-Select buttons: Allow for the collection of multiple choices from a list of options, such as checkboxes.
Checkboxes: Allow for the selection of multiple options from a list of choices.
Dropdown: Provide a drop-down list of options for the respondent to select one answer.
Visual Image Button: Display images as options and allow the respondent to select one.
Icon Button: Display icons as options and allow the respondent to select one.
Address fields: Allow for the collection of the respondent's street address, city, state, and ZIP code.
Email field: Allow for the collection of the respondent's email address.
Phone: Allow for the collection of the respondent's phone number.
GDPR consent check: Allow for the collection of the respondent's consent to GDPR regulations.
Date picker: Allow for the collection of a specific date or range of dates.
Number input field: Allow for the collection of numerical responses.
Scale question type: Allow for the collection of a rating or ranking on a scale.
Range question type: Allow for the collection of a response within a specific range of values.
Likert Scale: Allow for the collection of agreement or disagreement on a statement.
Website URL field: Allow for the collection of a website URL.
Smiley Scale: Allow for the collection of a rating on a scale represented by smiley faces.These are some of the most common question types/fields used in data collection forms, but there may be other specialized types used depending on the research or survey. All of the question types above can be used in LeadGen App data collection forms. Start here and use any of our data collection form templates.
Take-Home Points
- "Data collection forms" is a catch-all term to describe any form, physical or digital, that you use to collect information.
Using online forms with a database to learn about your clients can be a helpful tool in making evidence-based decisions.
There are many types of online forms for data collection. The most common being: lead capture form, sign-up forms, polls, long-form questionnaires, and multi-step forms.
A good data collection form has several characteristics.
It must be continuous with your brand's online presence. Try to give data that is ready to use, understandable in both layout and language, as well as easy and convenient.
Landing pages are standalone web pages that focus on conversion.
They can be a powerful tool in increasing the number of users that complete your data form.
You need to make sure enough people are filling in your forms.
Too little data can decrease the quality of the results of your campaign.
Multi-step forms have been shown to improve the conversion rate of online forms.
By presenting questions one at a time, the user is not intimidated by lots of questions, thus decreasing the bounce-back rate.
At LeadGen App, we focus on providing an online form builder with a database that allows you to build conversion-driven & user-focused online data collection forms and manage your leads.
Our forms are built for data collection and interpretation, making LeadGen App the ideal choice for your data collection needs. Start here with a free LeadGen App account and build your first data collection form for lead gathering