How to Win Clients in a Web Design Business? Here's How: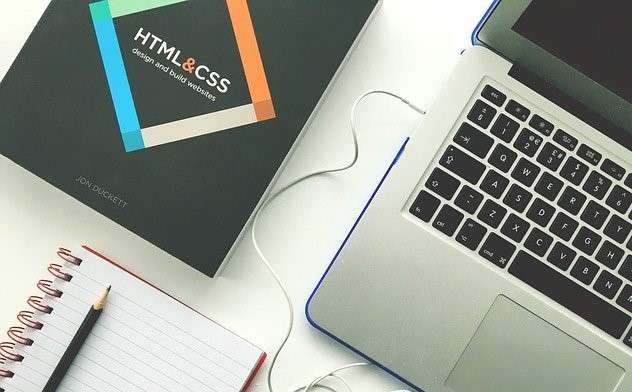 Step 1: Prioritize Sales First 
Running a web design service has the challenge to continuously deliver quality work while hunting for more web leads at the projects.
Particularly, freelancers and small agencies know this problem too well.
Having been involved in a web agency myself, I understand how tricky the web design service model can be.
Is the solution to outsourcing work to abroad to have more time to find leads and sell?
I am not convinced that outsourcing is the holy grail to solve this dilemma or to scale an agency.
After all, it would only allow you to optimize the delivery part; You wouldn't get better at prospecting and sales automatically.
Outsourcing or building systems on the operational and delivery side have no direct effect on improved sales.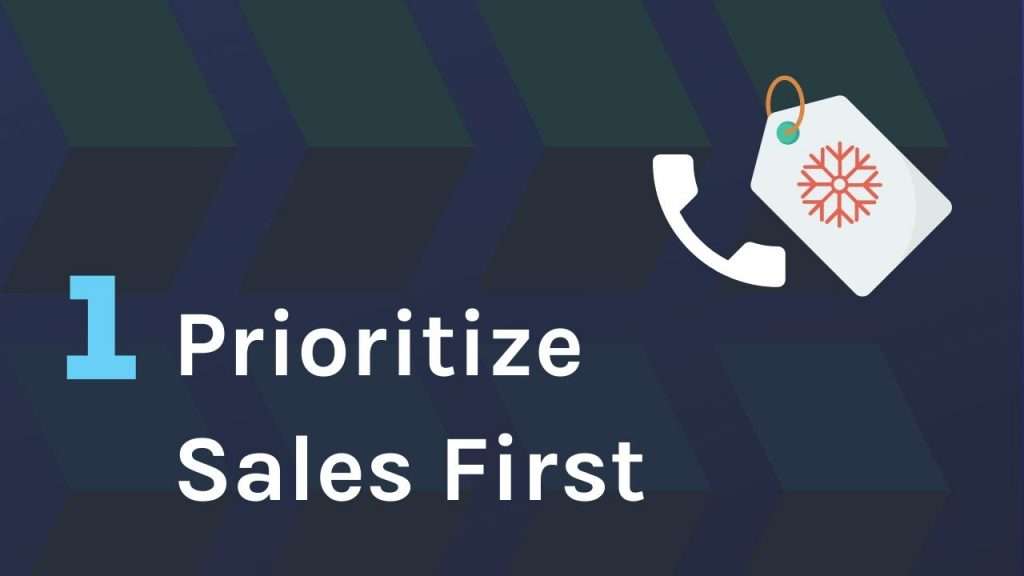 It is rather a trap that many small business owners fall into: "If I only did this and this, then I will have time for sales."
The reality is you won't have more time because more problems are just about to come.
Something else will grab your attention quickly.
Prospecting and sales require focus and dedication, consistently and consciously - every day until it becomes a habit.
Action No. 1: Make a conscious decision to manage your web design leads

Book at least a 1-hour time slot in your calendar, every and dedicate this time to prospecting leads for your website and sales. Ideally, do the prospecting early in the morning as a priority before you get to the other things that grab your attention.
Prioritize new client acquisition and prospecting over spending time on your existing client base for up-sells and new projects.  This is another trap because it's easier to simply speak to customers and leads you already know. The problem is that there's a limit to it and to scale you need to bring more leads and prospects into your funnel.

Step 2: Leverage Your Own Website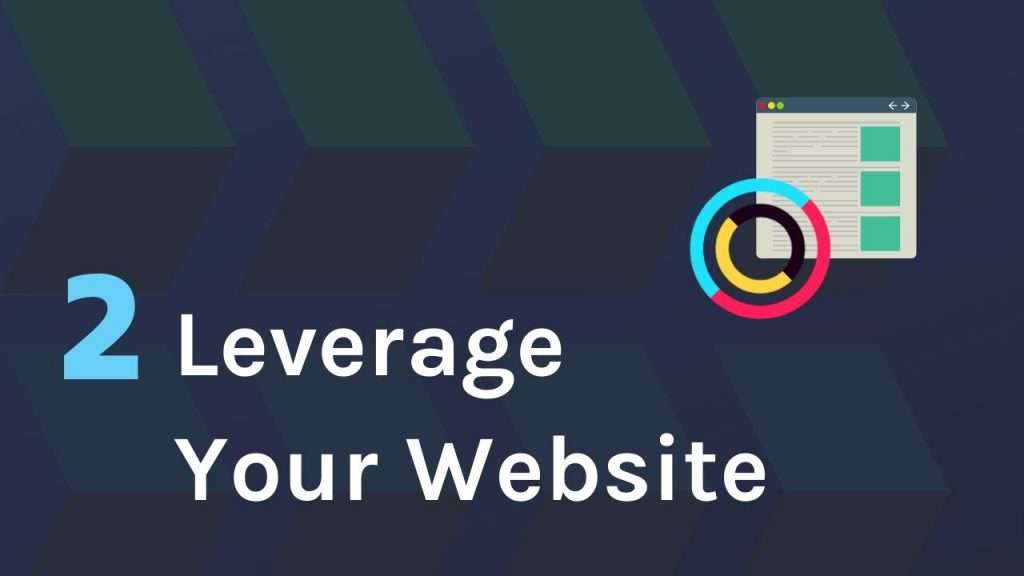 Now that you fixed your mindset and allocated times for sales every day, you have taken the first step.
Next, ensure that you have a professional website, no matter the size of your web design business.
Why is a website important?
Many marketers, including self-proclaimed industry experts, say that websites are no longer important.
I disagree.
Make no mistake: It is 100% possible to a successful business without a website. However, here's the problem with that:
Which big service brand do you know that doesn't have a website? I can't think of a single one. The "experts" that say websites are dead are either over-simplifying or just want to sell their products.
Because you are reading this post, I assume you are ambitious and want to build a bigger web agency. If that's the case, get a professional website to capture web design leads.
After all, if you are selling website design, you should probably lead by example and have one yourself, right?

Action No. 2: Showcase Project Portfolio To Catch Web Design Leads
On your website, have a dedicated portfolio section that will attract web leads. In there, represent your projects both visually and from the performance perspective. Performance, in this case, means how the client website actually performs. Not only showcase your designs, but also the business impact your work as you can really differentiate yourself from other designers. Present case studies and stats like lead generation, e-commerce sales, time spent on-site in your portfolio.
Have a strong website portfolio as the key place, but also use sites like Behance and other portfolio platforms. The more visibility you get, the better.

Step 3: Maximize Lead Generation Channels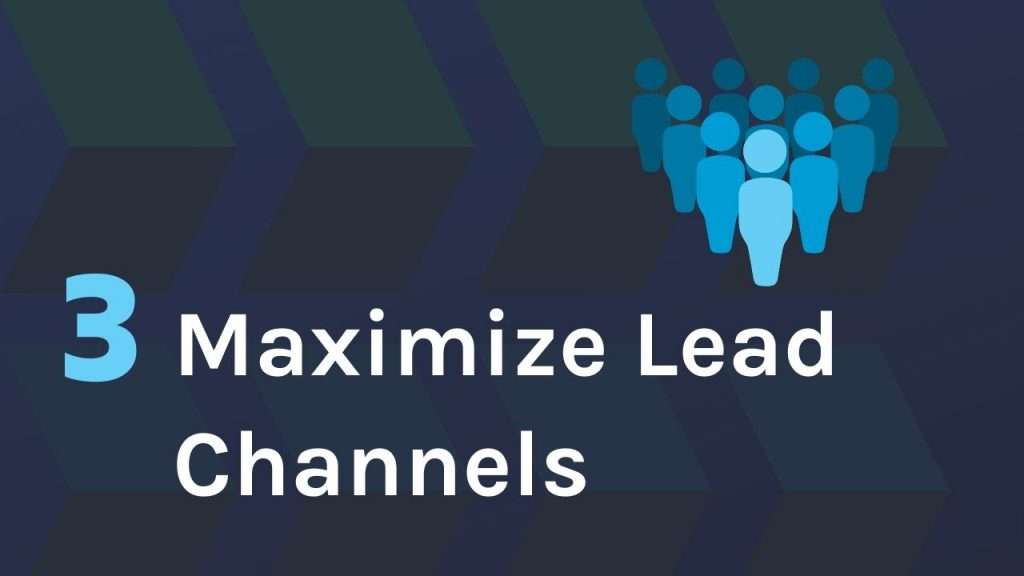 The more offers you present to your potential customers, the more likely you'll receive leads for your services.
Website contact forms are one of these channels and a must-have to win leads for web design projects.
Besides contact forms, you can also display an email address for another channel of enquiries.
Furthermore, ensure that you have a business phone number and display it via the header on every page and blog post of your website.
Now, you might think: Why don't we display such a phone number at LeadGen App?
Well, simply because we are not a service business and there is less of a need to talk to users. They can directly get started using the tool or subscribe to our newsletter.
Not everyone is going to call into your office, but the more you grow, the more inquiries you'll get. That's why you should always ensure to have your phone number prominently displayed on your site.
Contact forms, emails and phone numbers are great for web design leads that are in the mindset of being ready to work with you. Now, there are tons of more lead opportunities of those users that are not ready yet, but interested in what you can provide. This is the vast majority of website users.
Say, for example, your website has 2000 users per month, then at least 80% won't be ready to buy or inquire straight away.
That doesn't mean they can't become an opportunity for you, a little later.
That's 1600 people each month: Tremendous potential for lead capture and sales.
How can you turn your users into leads?
The trick here is to lower the barrier. To make it easy for people to get to the next step.
Here's what I mean by this:
A contact form request, phone call or consulting booking is hard. In any of these cases, the lead will need to speak with you, whether it's online, on a call or consultation.
And that is exactly what stops people to take action and inquire.
So, what you need to do is to provide valuable and easy offers such as downloadable resources, case study access, tool access and so on.
Here is one particular cool tactic: Calculators
A great thing you can do is to create web design/ development calculators that allows prospects to see how much a project with you/ your company would cost. Check out this form here: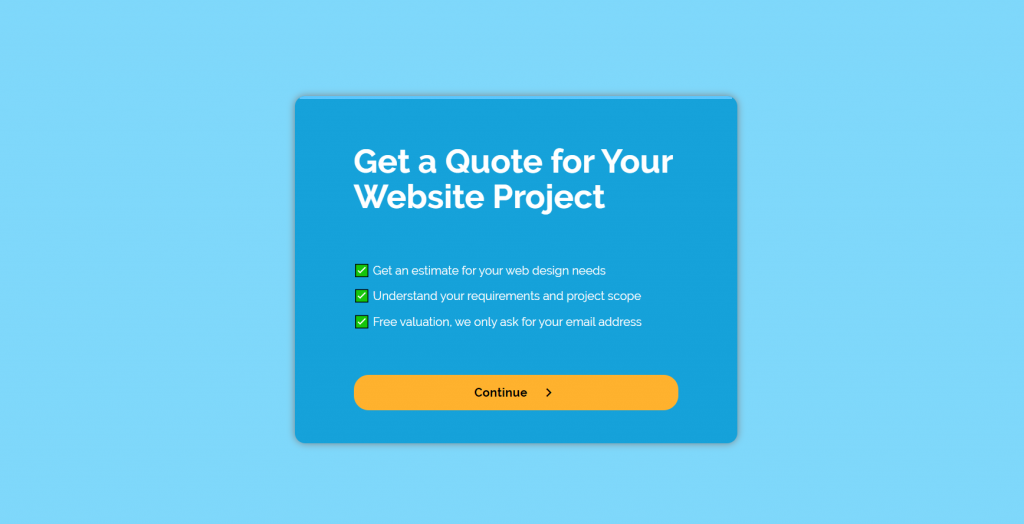 LeadGen Demo Form - Website Design Cost Calculator
Just go through the form to see the quote on the Thank-you message (You can keep the email field empty for demo purposes).
To build a lead capture form like this, use LeadGen App which makes it extremely easy to build a calculator/ quote generator.
What most companies do is to simply set-up a website with some content, maybe even a blog and hope for the traffic to convert into business, e.g via placing phone numbers, emails or a simple contact form.
Now, all that is standard. Pretty much everyone does it.
An interactive quote request form like a calculator can be the answer to scale up your design leads.
Action No. 3: Use Different Lead Capture Streams To Generate Web Design Leads
Your website should become a magnet for generating leads. Don't rely on a single contact form. Instead, add contact email, phone number prominently in the website header.
Use Lead capture forms across web-pages and blog.
Create interactive quote request forms to present your audience quotes and capture web design leads at the same time.

Step 4: Last but not least: Niche Down Your Positioning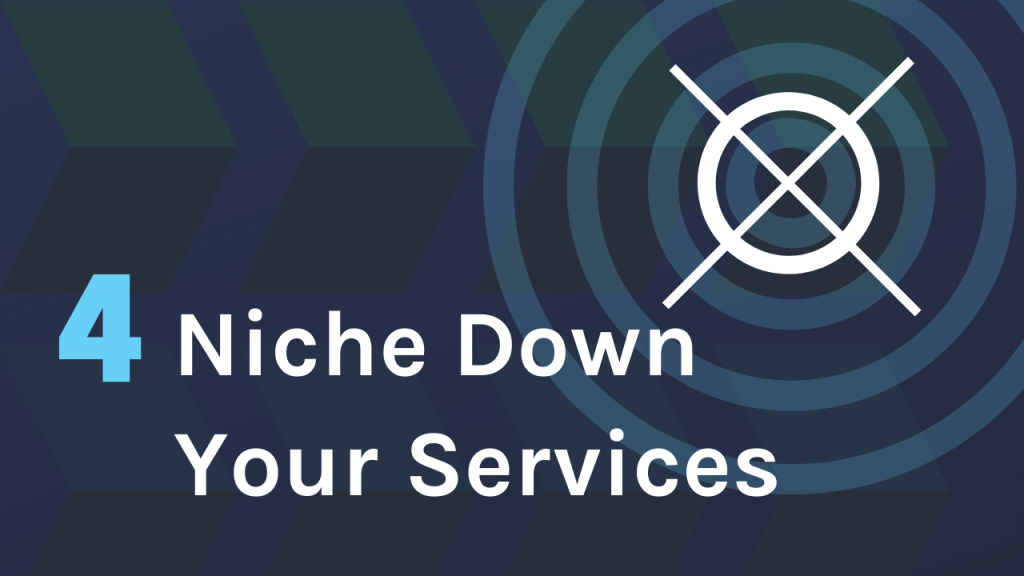 The key problem is that there is so much competition in web design. There are too many options for companies to find web developers.
To differentiate yourself from all the other providers of web development services, start with identifying your niche. Possibly you can pick a certain industry or vertical that you will become the specialist in, e.g. "Web design for realtors in Utah". Even if you are an existing web design company, servicing a wide range of companies, you can still "niche down". Simply have a dedicated web-page or blog post on a niche only.
Once you got clarity on your positioning, increase your visibility. Although we highlighted that the website is the key channel to generate leads, use other traffic and awareness channels as well. You can also use freelancer platforms like Upwork even if you are a small agency. Web agencies should also be listed on trusted agency listing sites. One of the leading portals is Clutch which offers both free and paid listings. Furthermore, use social channels and communities where your audience spends time on.
Furthermore, build partnerships with other complementary service providers that allow you to build a network and get yourself known in the market.

Resources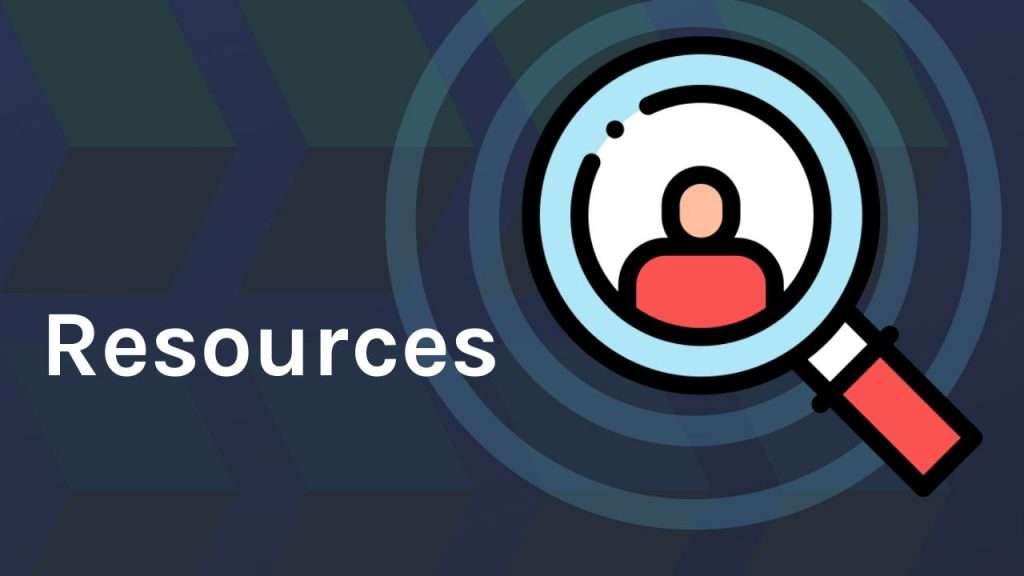 Here is a list of further resources that will help you scale your web design services with more leads and sales.
1. Fanatical Prospecting: The Ultimate Guide to Opening Sales Conversations - Very Relevant for B2B Businesses and Agencies (Audiobook)
2. Clutch: B2B Listing platform with ratings and review system. Great for more enquiries, referral traffic to website and awareness (See Website)
3. Agencynomics: The story and learnings of agency owners from Spencer Gallagher and Peter Hoole on their success story of building a sustainable agency business (See Audiobook)