5 Best Tactics For Mortgage Lead Generation
How to Drive Qualified Leads and Close More Sales (With Examples)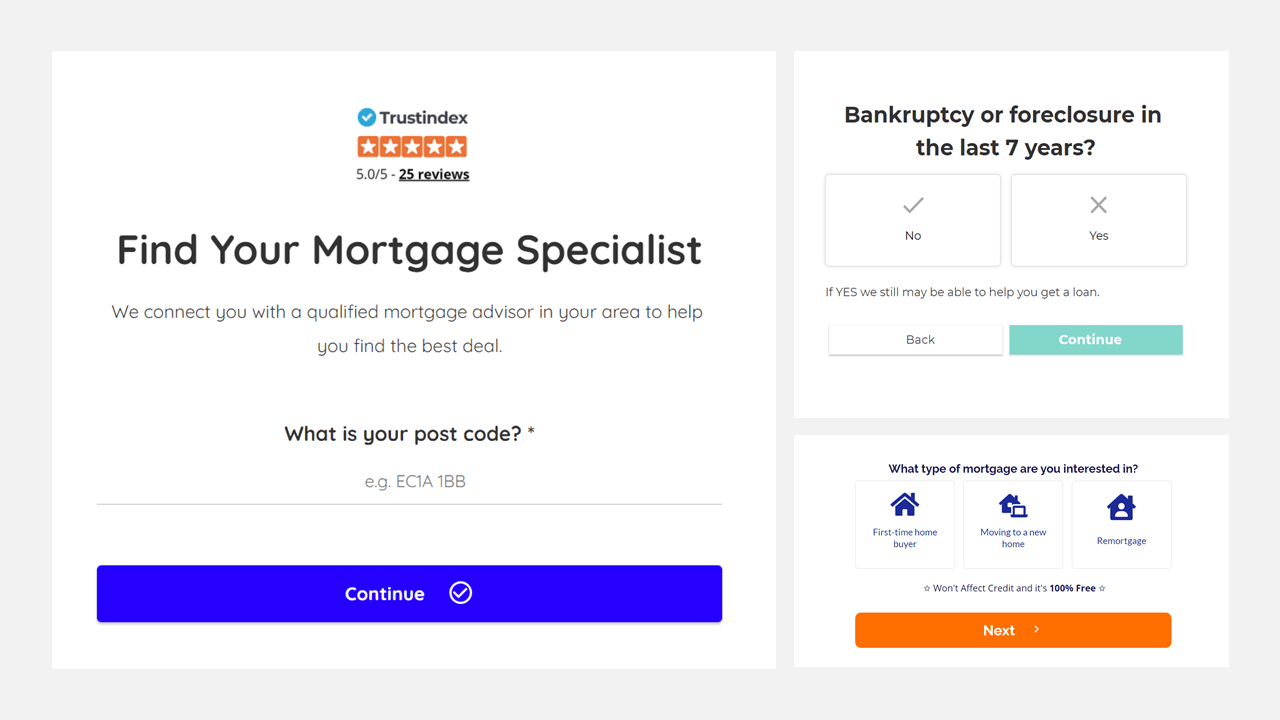 Different offers of mortgage lead generation forms 

Consistently generating high-quality leads is one of the most important aspects of marketing for mortgage industry or loan officers.
There's nothing better than getting a steady inflow of qualified leads without you doing anything.
Most loan officers wouldn't say 'no' to working with many more qualified leads than they're getting currently.
But of course, this is easier said than done.
When it comes to lead generation, every business has a list of qualifications for their ideal customer persona.
Not every person who lands on your website is not going to be qualified or relevant to work with you.
There are many different kinds of leads and customers that vary based on where they are in their buyer's journey. General mortgage leads can be split up into:
First-time home buyer leads
Leads for buyers moving houses
Remortgage leads
Listing leads
Leads from word-of-mouth or referral marketing
And more.
The most common form of lead generation in the mortgage industry is developing relationships with real estate agents, businesses, and former clients in order to have a steady stream of mortgage prospects coming in your way.
But this is not as consistent as you'd want it to be.
In reality, it takes time to develop such relationships. And oftentimes, prospects might fill out your forms and get on a call with you, only for you to find out they're not qualified and there's no point working with them.
Fortunately, this can be avoided and you can make it so that you're working with ONLY qualified and relevant leads. Best of all, they can be qualifying themselves without you having to get on a call with them 
If you're ready to start generating more qualified leads and closing more sales, you've come to the right place. 
We'll cover:
Top 5 Lead Generation Tactics For Mortgage Brokers

Web Forms For Mortgage Lead Generation: Top 3 Key Benefits
So, if you're wondering how to generate mortgage leads, here's what you need to know.
Top 5 Lead Generation Tactics For Mortgage Brokers
First things first – What are mortgage leads exactly?
A mortgage lead, by definition, is a term referring to people who are interested in mortgage borrowing or a potential mortgage customer for a mortgage lender or broker. 
In other words, mortgage leads are people interested in taking out a mortgage doing business with you.
Below, we'll explore a number of ways you can start generating relevant and qualified mortgage leads for your business.
Starting with:
1. Educating potential leads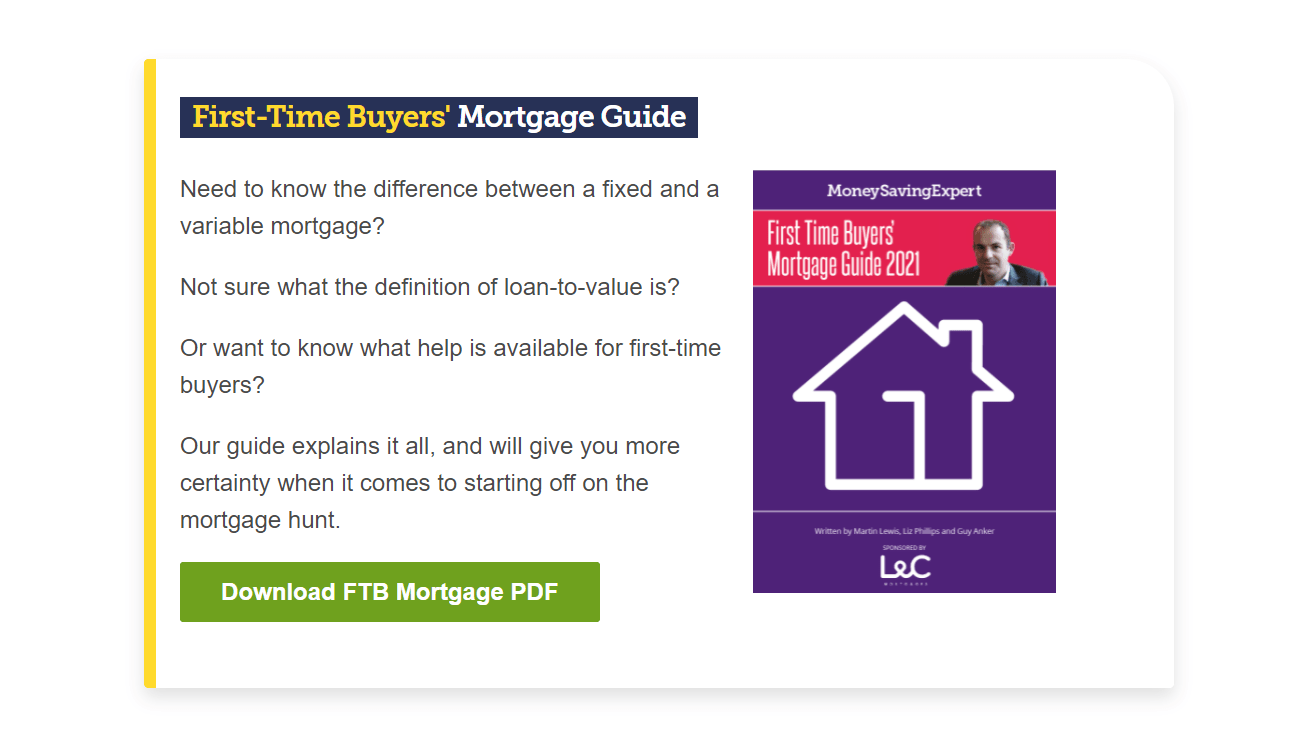 First time buyer mortgage guide by MoneySaving Expert – Lead magnet for mortgage lead generation offers
The more your prospects recognize the value of your solution, the more invested they become in your brand.
By offering authoritative and educational content, you're also positioning yourself as an expert in your field who knows what they're talking about.
Leveraging practical and relevant content has many advantages for generating leads. Here are a few ways you can pull this off:
Creating different kinds of educational content – video, images, articles, infographics, presentation slides and more.
Get social – publish short videos on YouTube, offer advice via Facebook groups, promote your content on Twitter, create relationships on LinkedIn, and more.

Niche down

– if you have expertise in a specific loan program, make sure you're promoting that and how you stand out from your competitors. The market is crowded of mortgage brokers, so if you have a special type of solution that you can present with valuable content, you'll have a great chance of attracting attention which can convert into leads.
Your leads should be recognize that you're an expert when reading your content. From there on, while they might not buy immediately, they can subscribe to your newsletter and when the time is right, buy later.
Lead generation magnets are resources offered free or in return for personal information like an email address and/or phone number. Offering lead magnets can be particularly useful for mortgage brokers as buyers tend to study a lot of content/ offers anyway before making a decision to take on a mortgage loan. Also, most people aren't going to say 'No' to a free e-book that helps first-time homebuyers avoid potential mistakes.

To find topic ideas for content, e.g. for your lead magnet, you can use HubSpot's free content idea generator tool.

The tool will give you a good basis and inspiration for lead magnet content ideas.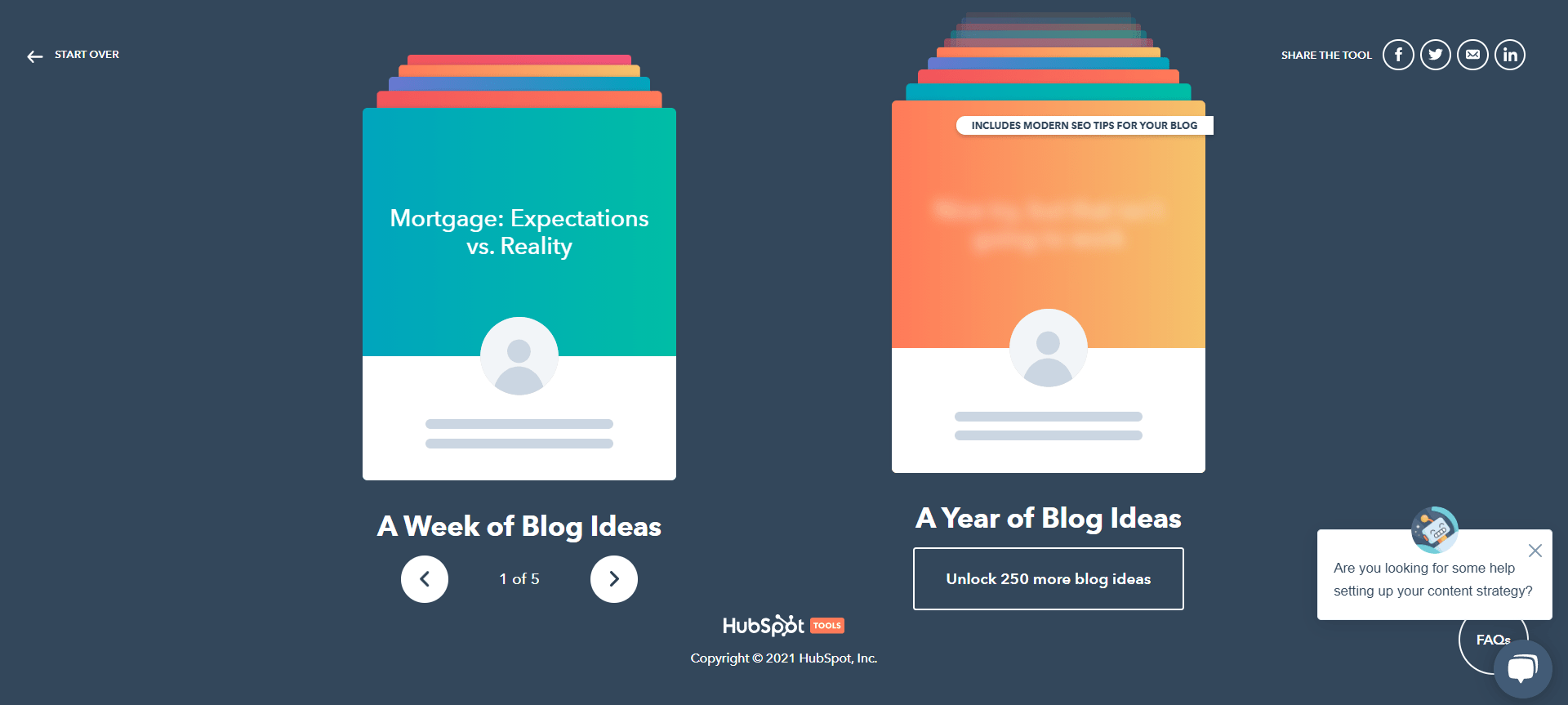 2. Local Listings

This is the easiest tactic to implement if you haven't done so already.
When homebuyers are looking to buy a home or apply for a loan, what's the first place they look?
That's right – search engines and local listings.
If you're not doing SEO lead generation, you can start here. 
If you're a local business, it's much easier to start building relationships based on the fact that you're also local and people might be more open to working together. 
It's much more convenient too.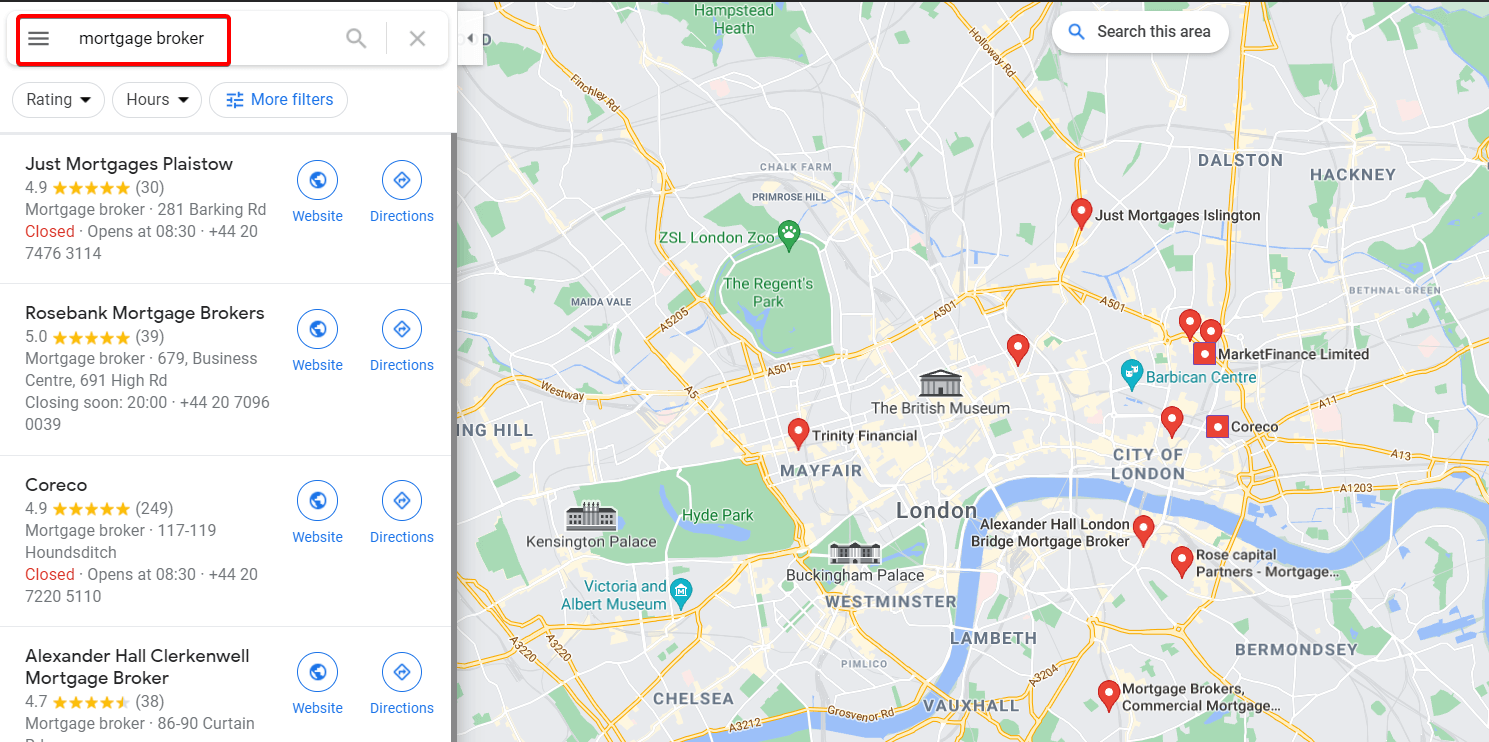 Signing up for a Google My Business is free and will allow you to show up in local search results. 
It will also allow you to build credibility and generate unbiased reviews from your customers.  
Reviews are ideal for social proof too. 
Think about your own buying habits. 
You probably look at reviews and comments to help you decide most purchases. Even a simple name and face can persuade a prospect on the fence about your services. 
Try LeadProof popups to showcase activity of your lead form fills:
Another similar tactic to generate more leads is to include social proof on your website that creates authentic urgency by showing other people who signed up for your services through live pop-ups.  
Like this: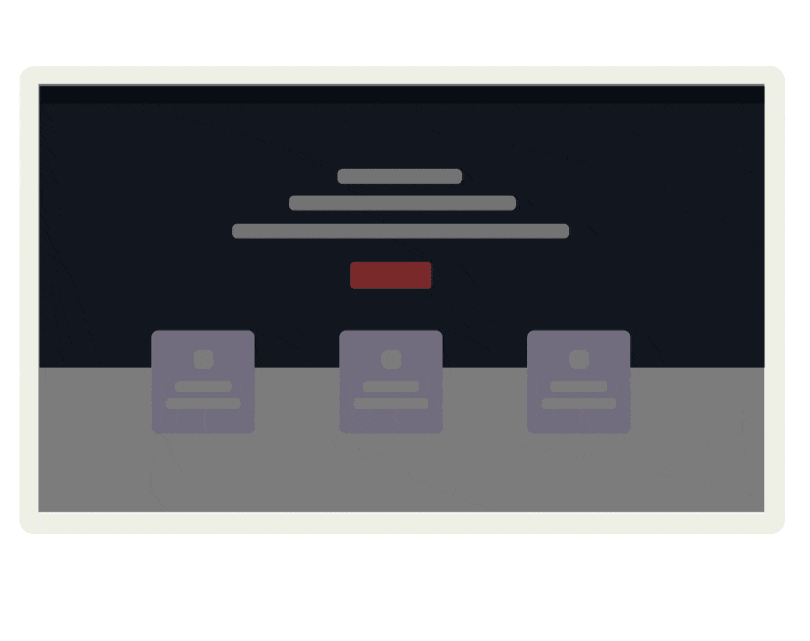 Learn more about generating social proof for your live website through Leadproof to see how you can turn your mortgage web pages into a lead generation machine.
3.  Categorize Leads
As more and more mortgage leads start coming in through different acquisition channels, you'll find that not all of them will be relevant.
This is fine.
However, if you want to maintain your sanity, you'll want to qualify them so that you're not wasting time and money. 
Consider categorizing your mortgage leads into:
MQLs

– marketing qualified leads. These are leads who have signed up through your website (e.g. downloaded your

lead magnet

). These are people who are ready to receive more information from you (see tactic #1). They may not be ready to buy yet, though. So, make sure you're supplying them with information that will help them see their problem and how to solve it. Present this information in a way that they see it's a potential problem they CAN solve. OR, you can help them solve it personally.

SQLs

– sales qualified leads. These are leads who are already done with the research stage, have been in contact with your sales team and are ready to explore their purchasing options. These leads are almost ready for you to close. You need to be continuously following up with them and paying close attention.
Now, realistically, you'll have leads fall into categories beyond the above 2 options.
So, consider investing into a CRM tool like Pipedrive.
Once you have your leads into a neat and organized CRM, you can then integrate it with your other marketing tools and shorten your sales cycle via powerful marketing automation.
For example, you move a lead from one CRM stage to another, they receive an automatic email with a calendar schedule and they can pick a time to meet with you for a free consultation.
All this on autopilot without you lifting a finger.
4. Personalized Landing Pages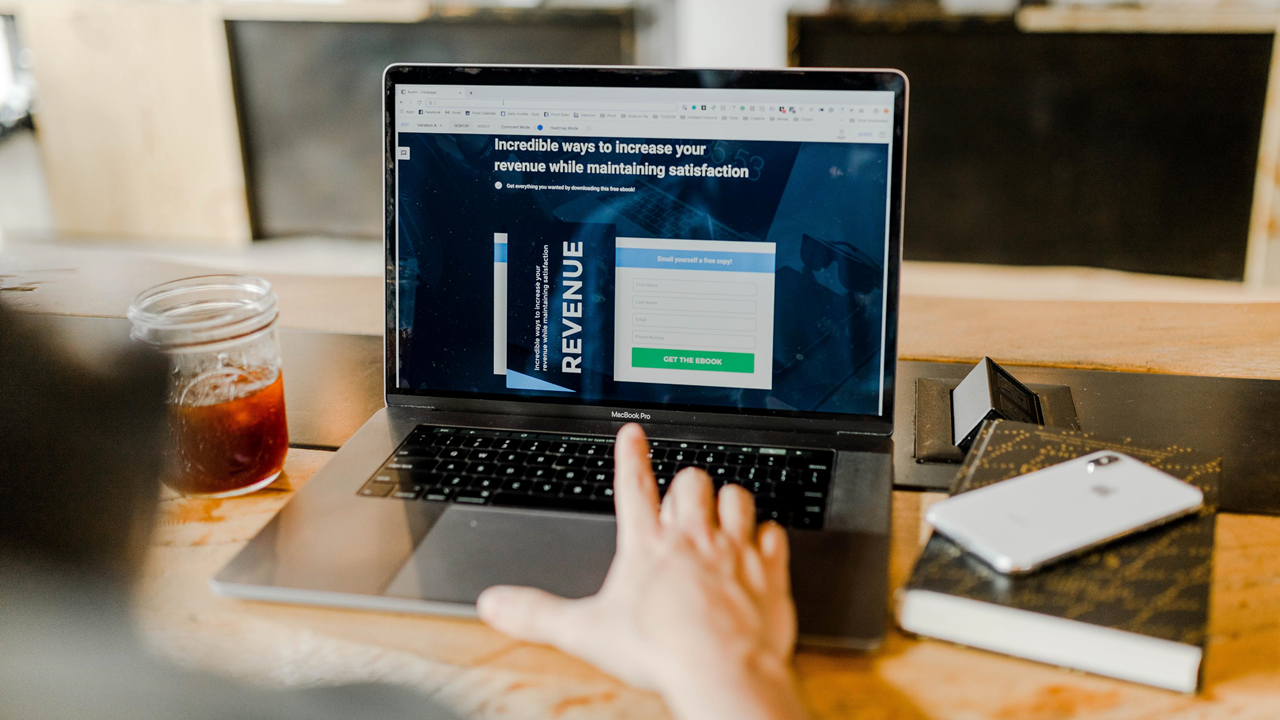 One of the best ways to generate mortgage leads is through personalized landing pages which are 1-page websites entirely optimized for your service offering.
The purpose of a landing page is to encourage visitors to take certain action, usually related to your lead generation or sales. It's the next step towards them becoming a customer.
Though landing pages are nothing new, they're a staple in lead generation and will be effective as long as you're presenting your information the right way.
The easiest way to generate leads is to convince someone you satisfy what they're looking for and it's worth getting on a 5 minute call with you.
Landing pages excel at this because you can present your information and offer in all sorts of ways.
This is just one example of a mortgage compensation landing page. But even on the first page, it does a lot of things right:
No obligation, free claim assessment.

Hard to say "no" to a 60 second claim check.

Social proof that other people also trust the brand.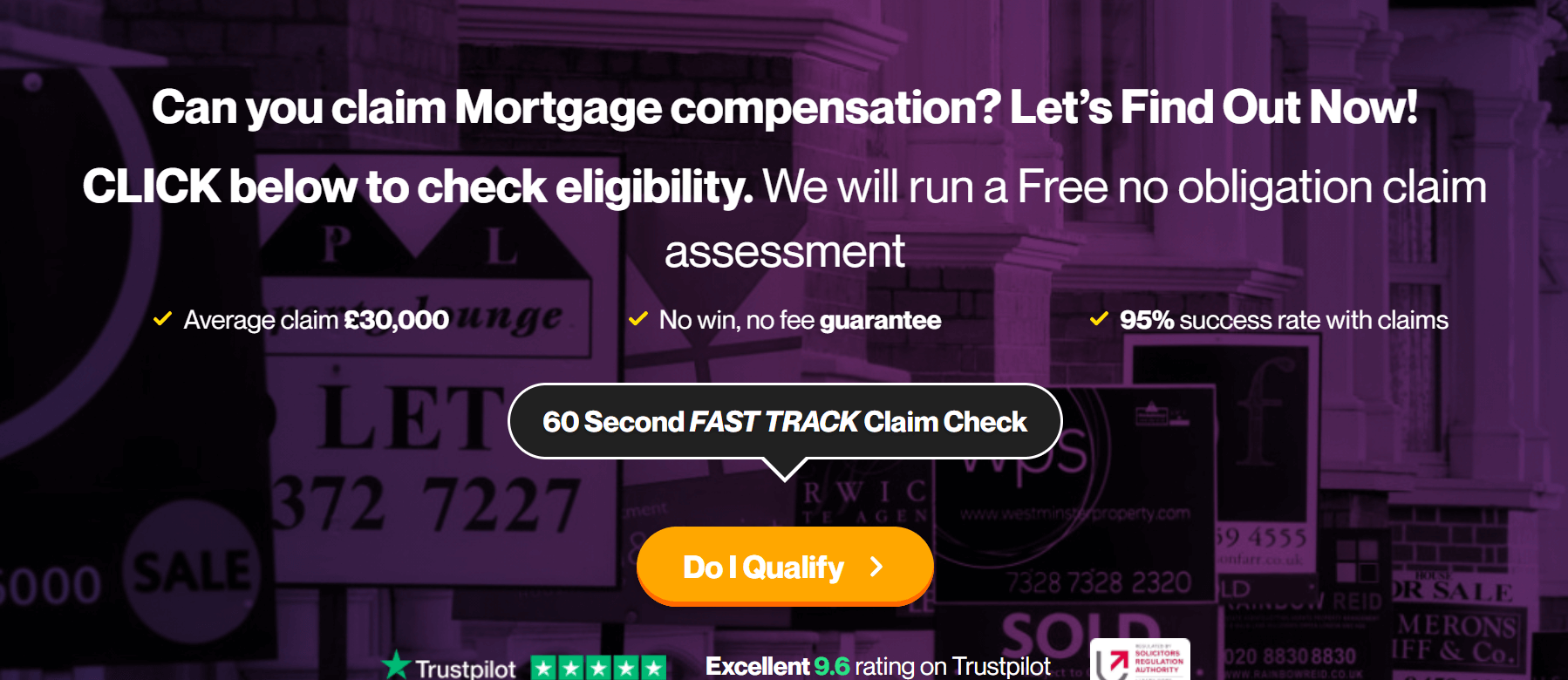 Source: Miss Sold Mortgage Advice
In your mortgage landing pages, you should try and include:
Your offer and solution in a way it's hard to say 'no' to (e.g. free survey to see if you qualify, free 15-minute consultation call, etc.).

Your benefit and solution with clear examples.

Social proof, reviews, or client testimonials.

Your process.

Frequently asked questions.

And more.
You can also include online web forms to qualify your prospects and boost your lead conversion rate.
Consider some of the best practices for online landing page forms: 
Ask less by asking for the right information only.

Smooth user-experience in the form of fast form load times and transitions.

A progress bar to indicate how much is left.

Custom CTA to match the user intent.

And more.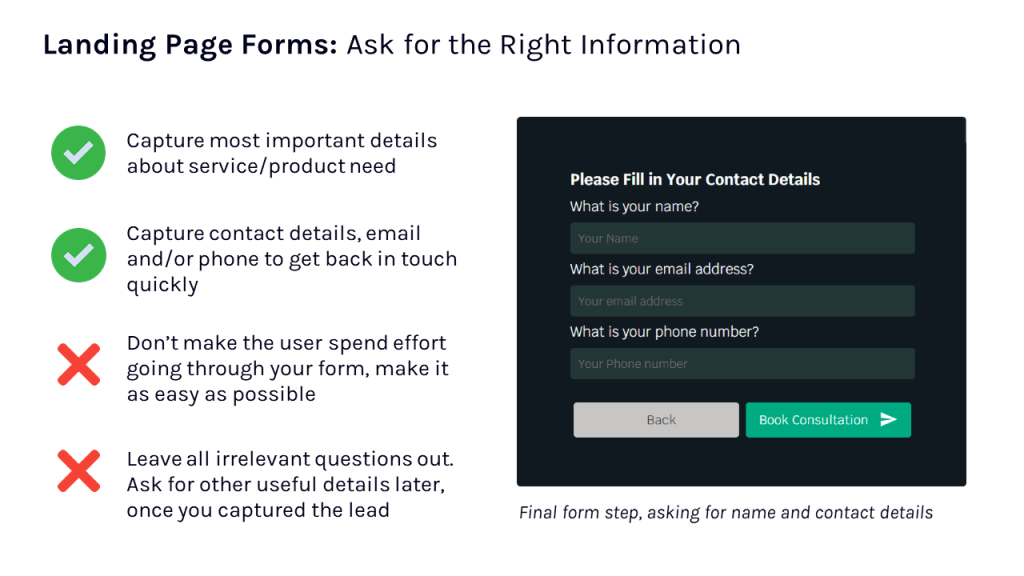 Speaking of web forms, if you're looking to drive more qualified leads for your mortgage business, you should seriously consider using online web forms for this.
Here's why.
Great Mortgage Landing Pages
Examples of Mortgage Lead Generation Landing Pages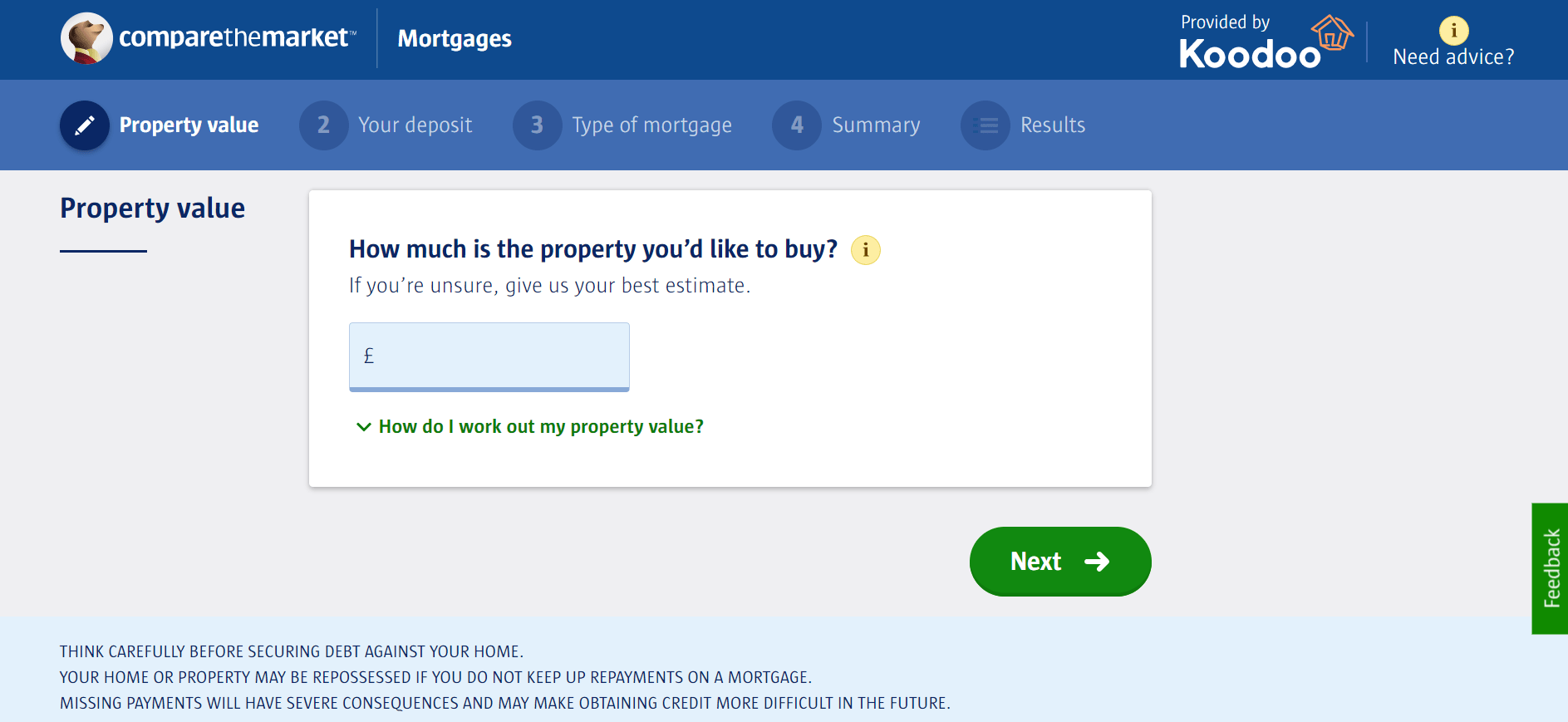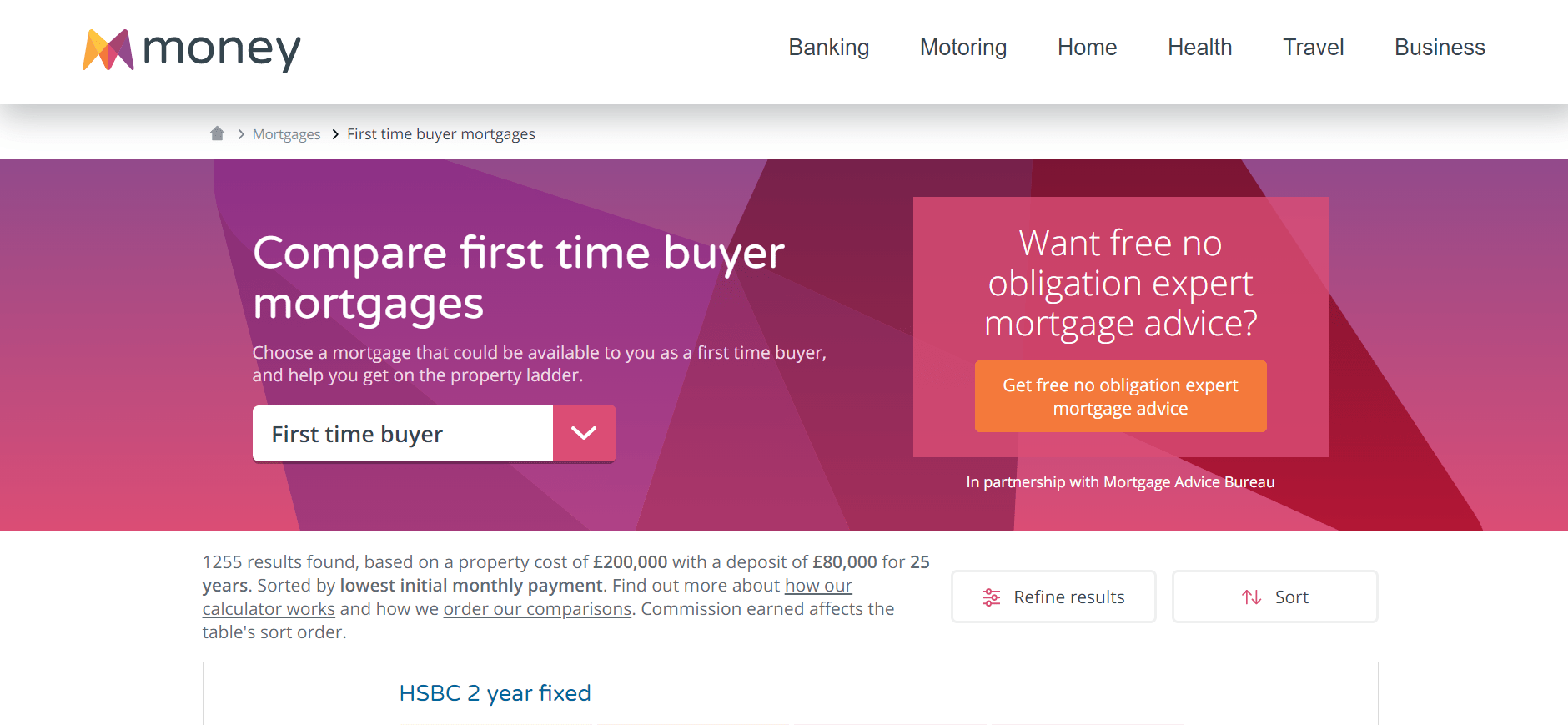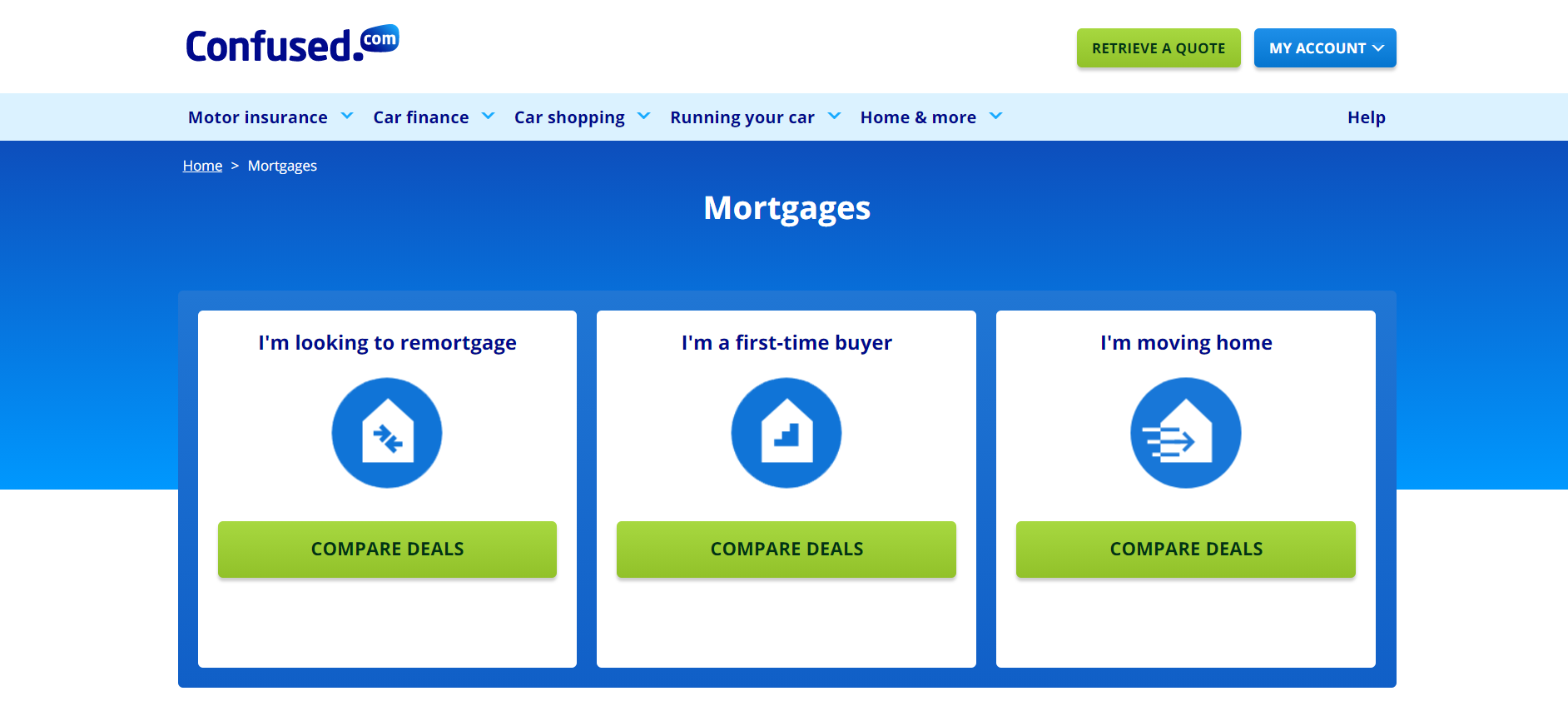 3. Confused.com
Source: https://www.confused.com/campaign/mortgages 
Easy-to-understand options to choose based on the required mortgage type
Upon clicking on the mortgage type, the site directs into a multi-step lead form that asks a series of questions before presenting the deals
Personalized user experience and clean design
5. Online Web Forms
Online forms are ideal for capturing new business potential.
You can use them in conjunction with your landing page (see above), or you can even use forms for lead generation without having a website.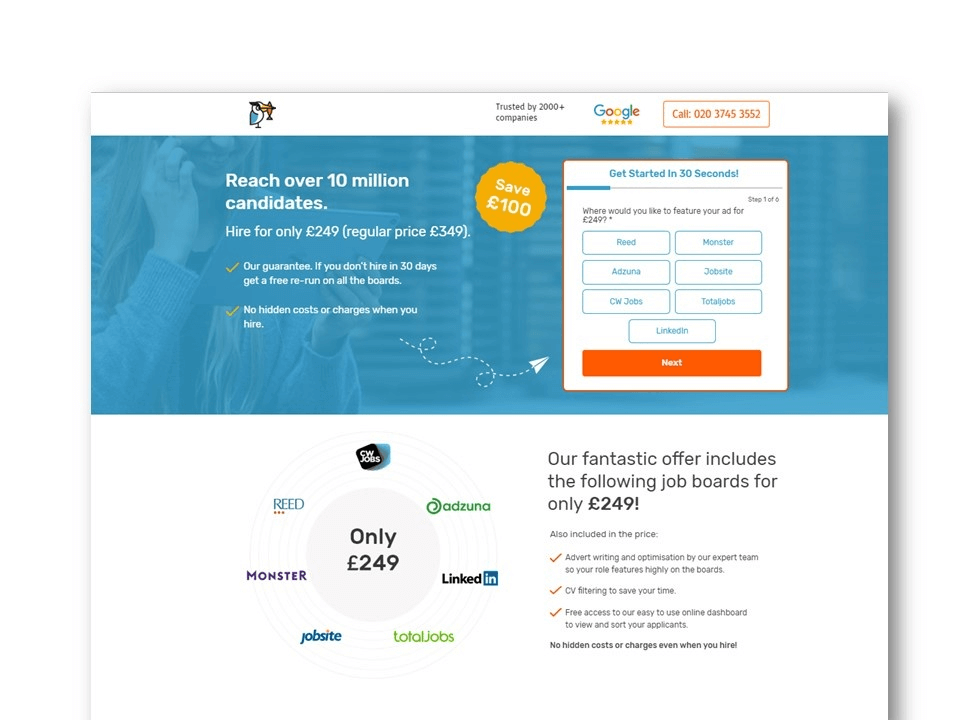 Landing page example for recruitment industry – Simple page with no menu items
Landing pages are designed to receive traffic from one or several sources and they have on clear goal – conversions.
And to help boost that conversion rate, you can use web forms to drive engagement and push the visitors to convert.
For example, for a mortgage business landing page, you can create a mortgage affordability calculator, loan approval survey tool, and more.
Once a visitor sees a no-effort form that takes under a minute to complete and can potentially help them out save money, they'll be more enticed to stay on the landing page longer and fill in the form.
Here's another example for a mortgage rate quote web form calculator. 
Check out the live example of this form here and consider filling it in with sample or placeholder text to see how it works (don't worry, the information won't go anywhere as it's strictly for educational purposes).
Online form builder tools (like LeadGen App) help forms designed to convert more traffic into new customers.
Now, let's take a look as to why web forms are ideal for lead generation in the mortgage brokerage industry.
Web Forms For Mortgage Lead Generation: Top 3 Key Benefits 
Ready to start using web forms to start generating more leads in your mortgage brokerage business?
Here are some of the top benefits of using web forms.
1. Better data collection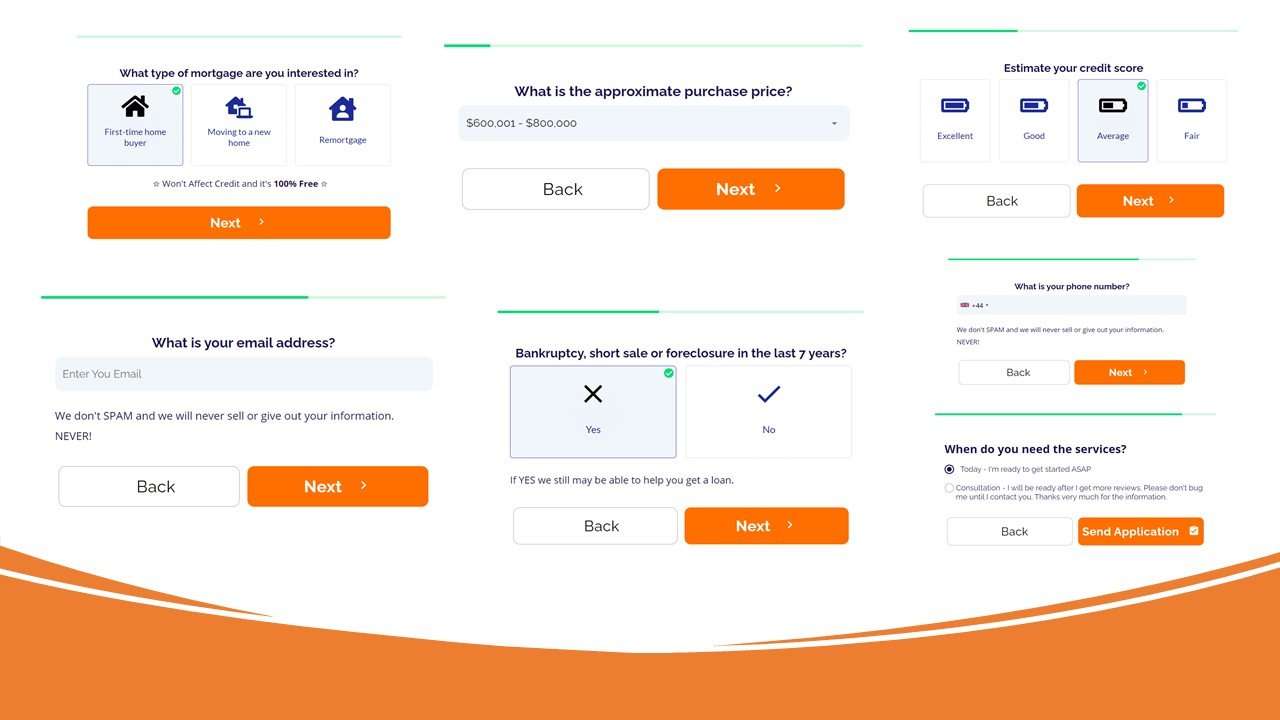 Mortgage lead generation multi step form
Data is king nowadays.  Engaging your consumers can help you gauge your product's value proposition and how to make it more appealing to your consumers.
Once you've determined what kind of data you want to collect, you should then consider HOW you're going to record it. The 5 main data collection form types are as follows:
Multiple choice forms

– provide participants with a limited set of answers. Makes it easier to collect and analyze data.

Single-step forms

– useful when you only need to collect only one type of data. E.g. basic contact info to follow up with your participants at a later stage.

Multi-step forms

– for when you need a higher volume of data from your prospects. One distinct advantage multi-step forms have over single-step forms is that participants can't skip ahead if they haven't completed the current section they're busy with.

Polls

– useful to gauge preference and opinions of your target market.

Long-form questionnaires

– allows participants to write their responses, as opposed to selecting pre-determined answers.
Forms like these are ideal for market research in the mortgage industry. 
But you can also use them for filling in surveys, mortgage calculators, getting customer info, and so on.
Here's another form example for finding your mortgage specialist which asks participants to fill in their information about the purpose of their mortgage, their property worth, how much they're looking to borrow, and more.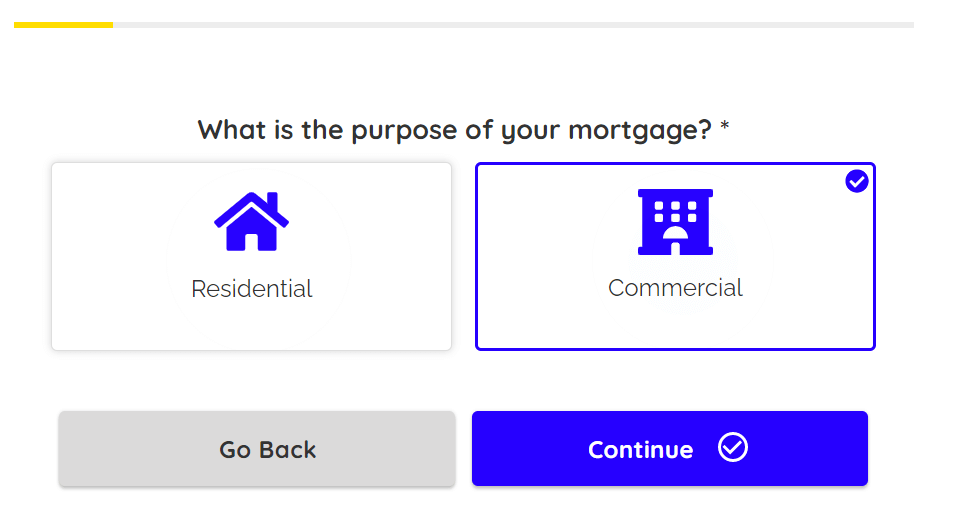 See the live demonstration version of this mortgage form here.
 2. Preview leads before accepting or rejecting
Another key benefit of web forms is the convenience of managing your leads. For example, consider the following 2 separate call-to-actions:
"Get in touch at the following number and let us know your requirements for a free quote"

"Fill in the form below (under 5 minutes) with your information and get an instant quote to your email!"
Chances are, the second will be converting more, especially if following the best practices for creating online forms. 
Potential leads always see filling in a form as less effort than getting on a call with you.
Then, once you've given away some value and educated your leads, you can focus on getting on a call with them after they're ready.
As a cherry on top, you can also automate your web forms so that whenever someone fills it in, they get added to your CRM and get an instant email with your Calendly link.
Learn how to automate your web form integrations and actions through Zapier integrations here.
3. Higher conversion rate
Industries like mortgage lead generation, life insurance, financial advisory spaces, private healthcare, and more are highly driven by online lead capture forms.
If you have a high-investment offer that a prospect can't make a quick decision about and needs more time, multi-step forms are ideal for lead generation. But they're also important for  educating and engaging website visitors.
Both of which contribute to a higher conversion rate.
Essentially, the longer a prospect stays on your website, the more likely it will be that they will convert.
And a good, high-quality web form can extend their stay on the site.
But this isn't always the case.
Many websites still use basic, out-dated web forms that ask the same information: names, email, company name, phone number, etc.
If you're lucky, they'll even allow you to leave a custom message.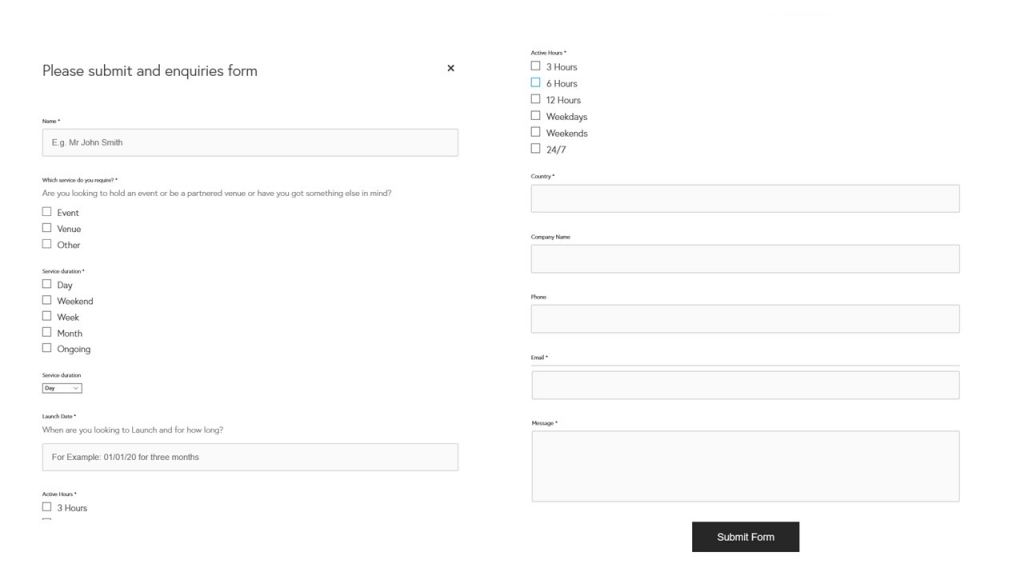 Forms like this do the opposite and harm the conversion rate. Because prospects don't want to give away such information if they're not sure what they're getting in return.
Meanwhile, with multi-step forms designed for conversion, you're:
Putting the user first.

Reducing cognitive load.

Increasing lead conversion rates.

Saving website space.

Creating beautiful forms from proven templates that work for web as well as mobile.
As a final point, consider 2 different kind of forms a prospect sees on your mortgage website landing page:
A simple form only asking for a prospect's full name, email, company name, and phone number so a salesperson can get in touch with them.

A multi-step, real-time engaging form that

educates

the prospect on the process of applying for a mortgage through your business, based on their

specific requirements (e.g. what kind of loan they want, whether it's an emergency loan or approximate purchase price, loan amount, credit score, etc.), and THEN

asks for an email so that they can receive an automated quote.
Obviously, the latter is more effective.
And if it's a first-time home buyer lead filling in the form, chances are, they don't want to give up their contact information to get on a sales call immediately.
Which is why having multi-step forms can highly boost the conversion rate for a mortgage landing page, while taking into consideration all the best lead generation practices described above.
Conclusion
So, to recap, lead generation is an essential part of any mortgage broker company.
Hopefully, the above lead generation tactics and web form best practices were helpful and now, you'll have a better idea on how to generate leads on autopilot.
Because, once you're following the above marketing tactics and you have a steady flow of traffic coming into your website, your multi-step web forms optimized for your specific offer can start qualifying leads from there on.
Now, let's sum up some of the most frequent questions when it comes to mortgage lead generation:
How do you generate mortgage leads?
Realistically, there are many marketing and networking tactics you can use for this. As a brief reminder, some of the top strategies we covered above include:
Educating potential leads.

Local listings.

Categorizing leads.

Personalized landing pages.

Online web forms.
Can you buy mortgage leads?
While you can buy mortgage leads as there are companies that specialize in this, you have to ask yourself a few questions. Such as where the leads are coming from, if they're relevant to your niche, what's the return on them, and more. On the other hand, if you have leads coming in organically and through inbound ways, they might be more qualified as well as cheaper.
How much do mortgage leads cost?
If you decide to go down the route of buying mortgage leads, you can expect to spend anywhere from $20 to $100+ on a single lead. But keep in mind this doesn't take into consideration that the lead might not convert, and you still have to cultivate them.
Meanwhile, mortgage leads who come to you after reading your content, e-book, and watching your educational mortgage loan videos, are more likely to be relevant and qualified.
So, if you want to drive more qualified leads and close more sales, consider focusing on inbound lead generation instead. 
 Then, once you do that, you can start using LeadGen App for free to capture more leads through best web-forms designed for lead generation specifically!